Have you ever wondered which day of the week your posts generate the most engagement? Well, Sendible's social media analytics dashboard can tell you exactly that.
To check the best day of the week for engagement, just follow the steps below:
1. Open up your Sendible report builder.
2. After creating your first custom report, click Add Modules to launch the module selection window.
3. Under Campaigns, select Setup and then add the modules entitled "Best time to post" and "Best day to post".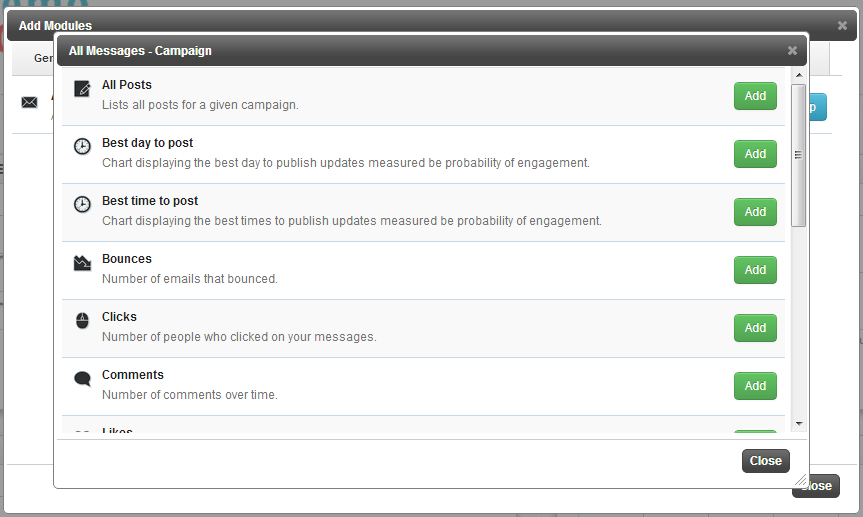 4. These reports show you exactly which time and day your posts are likely to generate the most engagement. You can also drill down into reports for each individual social network by adding these within the Channels category on the module selection window.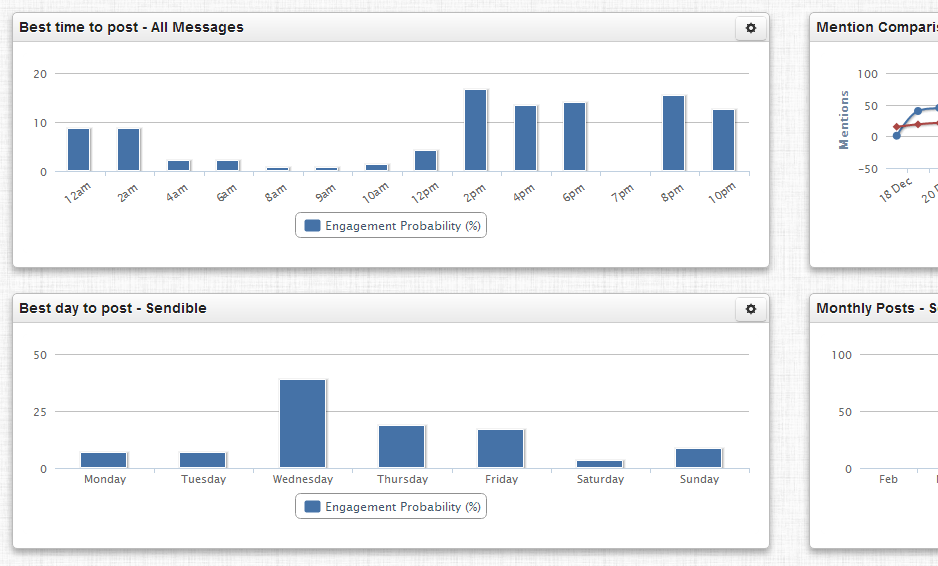 Sign up for a free 30-day trial of Sendible to find out when you should be updating your social networks.