As a social media marketer, there's a lot to do.
Between content ideation, creation and execution, you're likely to be a very busy bee - especially if you manage multiple social media accounts.
So, when time is short, and your social media content ideas are running low, how can you create consistency and give structure to your existing strategy?
Two words: content pillars.
This quick guide will explore how and why content pillars can help you focus and organise your social media strategy. With our advice, you'll feel confident enough to start creating your own social media content pillars in no time.
What are social media content pillars
In the context of social media marketing, content pillars are a set of themes or topics that your brand can use to create posts.

These themes, sometimes called 'buckets', are specific to your brand and should reflect the most popular content with your online audience.

The content pillars you choose should encompass and be consistent with your brand's purpose, values, tone of voice, positioning and general aesthetic look and feel on social media.
Example content pillars could include:
Self-care and well-being advice: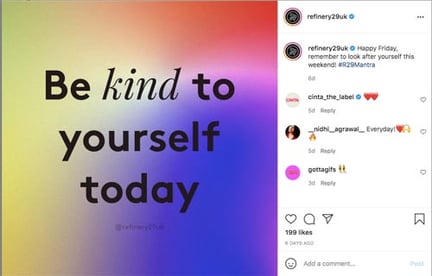 Company updates (new collections or product releases):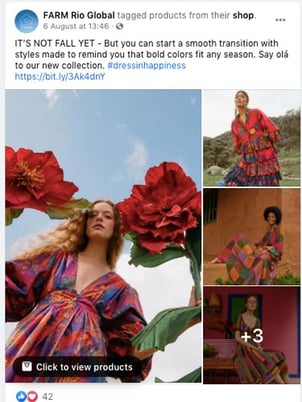 Customer testimonials: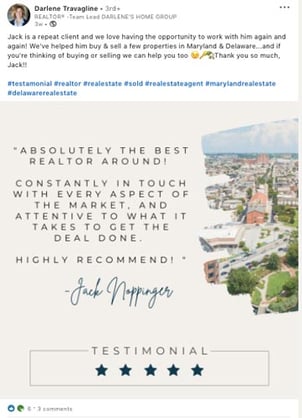 Blog promotion: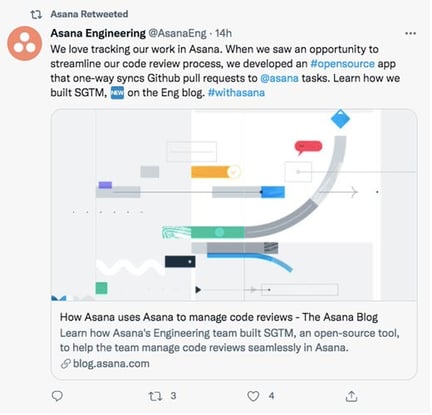 Relatable industry humour: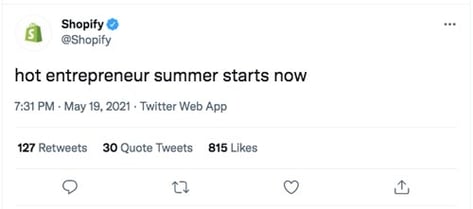 Different types of content pillars will work for some brands and won't work for others. For example, self-care and well-being advice might be better suited to a beauty, fashion or lifestyle brand. Whereas a brick-and-mortar real estate agent might rely more heavily on overt customer testimonials to attract prospects on social media.
The important thing to remember, is that each pillar should represent a type of relevant content that your followers want to see.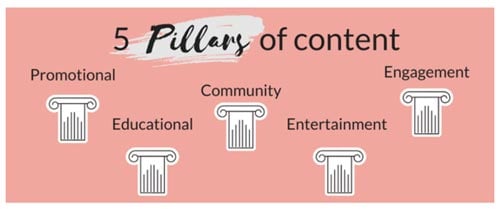 Source
Why are content pillars useful for social media marketers
Having social media goals is one thing, but when you're in the weeds of creating content for social media, it can be easy to forget why you're actually doing it.
Having specific themes or buckets that each post or piece of content should fall into, makes it much easier to create meaningful content, instead of just playing guessing games and creating purposeless posts as a result.
Content pillars also help bring a sense of organisation to your brand's social media content approach. Planning your social media content calendar becomes much simpler when you already have a set of specific content themes to riff off and research.
As content pillars weren't brilliant enough, they also help speed up the content ideation process since your ideas are already focused on specific themes and topics.
Finally, content pillars can help your brand achieve that all-important tone of consistency on different social media platforms. This helps to give your brand a strong identity on social media, since you're creating content that recognisably belongs to you.
Your followers will quickly learn what to expect from browsing your brand's themed, serialised content, and can follow along on the journey as you continue fitting the pieces together and creating a brand story just for them.
How to come up with a content pillar strategy for your client's brand
As we've already mentioned, the content pillars that your brand or business decide on will vary depending on the industry you or your clients are in.

However, there are some concrete ways to start thinking about your approach:
1. Take a look at the brand's marketing personas
Knowing exactly who you're speaking to is essential for success in social media marketing. That's why it's so important to have a set of well-established marketing personas at your brand's disposal - they act as your north star for generating conversions!
To create effective content pillars for your client's brand social media strategy, you have to ask yourself some key questions:

Which platforms are their target audience using?
What topics is the target audience interested in?
What values does this target audience hold?
Which topics are educational and valuable to the target audience?
How can my client's social media content help resolve the target audience's pain points?
The answers to these questions will help you to identify the kinds of content that their (or your) potential customer wants to see, and you'll be able to create content pillars from here.
Pro Tip >>>Don't worry if your business hasn't created any social media marketing personas yet, you're able to create new personas using Hubspot's "Make My Persona" generator.
2. Carry out competitor research
In order to truly understand your client's market, you must be aware of what their direct competitors are doing.

Make a list of the top five competitors in their industry, and head to their social media channels to check out what you're competing against. Make a note of any competitor posts that have performed particularly well, and spot what sort of topics they're posting about and what social content performs well. Identify any gaps in their posting schedule and formulate your content pillars around them.

After this quick qualitative analysis, move on to social listening. Use your social media management tool to set up keywords and mention alerts. This will allow you to track your competitors, stay on top of trending topics, and finally, be one step ahead of the competition.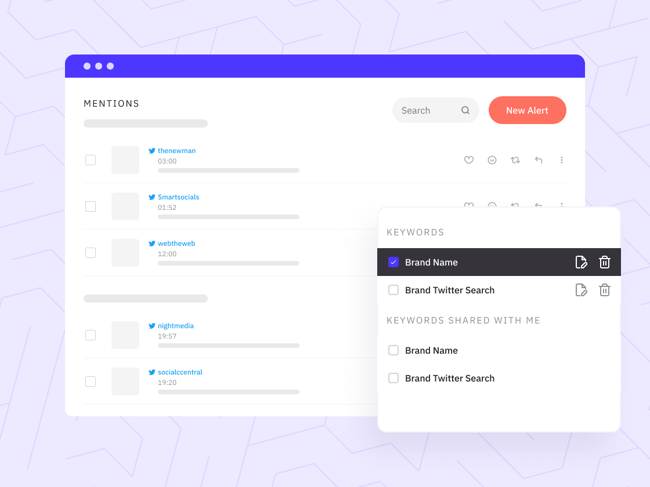 As important as conducting competitor research, it's important not to lose sight of your overall goals. Remember not to get too bogged down in comparison - you're only visiting their channels for ideas rather than plagiarising or copying. Social media content that's creative and original will always speak for itself!
3. Stay on top of the industry trends
Keeping abreast of industry trends on social media can majorly impact your content pillars.
You can craft content that speaks to the audience's current interests by staying informed. This can result in increased engagement and growth for your client's social media channels.
Moreover, being in the know about industry developments can also serve as a catalyst for fresh and engaging content ideas. Including industry trends in your content pillars keeps your social media strategy current, relevant, and impactful.
Here are some effective ways to do that:
Follow industry leaders and influencers on social media to stay updated on news and developments.
Attend webinars and events to network with other professionals and learn about the latest trends.
Read trade publications and blogs regularly for valuable insights.
Use social media monitoring tools to track keywords, hashtags, and mentions.
Engage in online communities to interact with other professionals and stay informed.
Include subscribing to RSS feeds through your social media management tool's content curation feature.
By implementing these tips, you can stay ahead of the game and maintain a competitive advantage in your industry. Stay informed, stay ahead.
4. Research current social media trends
Staying attuned to dominant social media trends is crucial for building an impactful social media strategy. Here are five trends that are likely to endure:
Video Content: Video continues to be a dominant force on social media, with platforms like TikTok, Instagram, and YouTube making it easier for businesses to share eye-catching video content. This is an excellent way to share not just long form content but short-form as well.
Influencer Marketing: Influencer marketing is a proven way to reach and engage target audiences. As the trend continues to surge, businesses are expected to increase their investments in influencer partnerships.
Creating a strong community: Don't worry about the number of followers. Instead, focus on creating a loyal community. Invest additional time in crafting relevant topics that provide value and spark conversations.
Interactive Features: Interactive features, such as quizzes, polls, digital flipbooks, and augmented reality, are rising in popularity and provide a fun, engaging user experience.
Live Streaming: Live streaming remains a hot trend, allowing businesses to connect with audiences in real time and provide exclusive access.
Social Commerce: The trend of buying and selling products through social media, known as social commerce, is rapidly expanding. Platforms like Instagram and Facebook are making it easier for businesses to sell their products directly on the platform.
By incorporating these enduring trends into your social media content pillars, you can build a strategy that is both current and impactful. Staying on top of dominant social media trends is key to creating a social media marketing strategy that connects with your target audience.
5. Audit the brand's social media channels to see what content works and what doesn't

Carrying out a social media audit is ideal for spotting trends and taking the pulse of your followers' content habits.
It's important to regularly look inwards at your own channels to identify the types of content that your followers are engaging with, and what's not working.
Once you've done your audit, you can start to phase out any continually unsuccessful types of content and posts, and adjust your brand's content pillars accordingly.
Pro Tip >>> Here's a handy Instagram Audit Checklist template - you can adjust and replicate it across your brand's channels if needed.


6. Assign hashtags to each content pillar
Assigning hashtags to each social media content pillar can help you reach a wider audience and increase visibility on the platform.
Hashtags categorise and organise content, making it easier for users to discover relevant posts. When creating your hashtags, ensure they align with your content pillars and are relevant to your target audience.
You can use our niche hashtags for each social media channel to get started with your hashtag strategy:
It's also a good idea to switch up your hashtags periodically to keep your content fresh and appealing to your audience. By using hashtags effectively, you can maximize your reach on social media and drive engagement with your content pillars.
How Sendible uses content pillars
Here at Sendible, we've based our content pillars around our brand values. 👇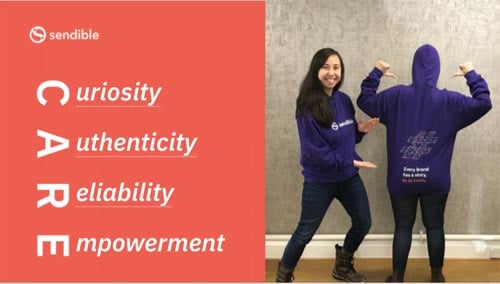 These CARE values guide our social media strategy and inform the types of content that we post.
Above all, we use our social media channels as a place to be helpful and provide value, therefore, each content pillar that we use relates to this ethos.
Some examples of Sendible's social media content pillars include:
And, to stay on top of trending formats, we ensure including short-form videos, single posts, and carousels in our content calendar.
Head over to our social media channels (Twitter, Instagram, LinkedIn, Facebook, TikTok) and see if you can spot any more!
Wrapping up
Adding content pillars to your brand's social media strategy could level up your content efforts.
Be strategic in your approach, by carrying out competitor research, auditing your brand's social media channels and, most importantly, using your brand's marketing personas to guide every piece of content you create for social media.
We can't wait to see what you come up with!