Over 30k+ agencies, marketers, and brand managers rely on Sendible to amplify their brand stories.




Why Sendible is the Superior Choice for Your Social Media Management Needs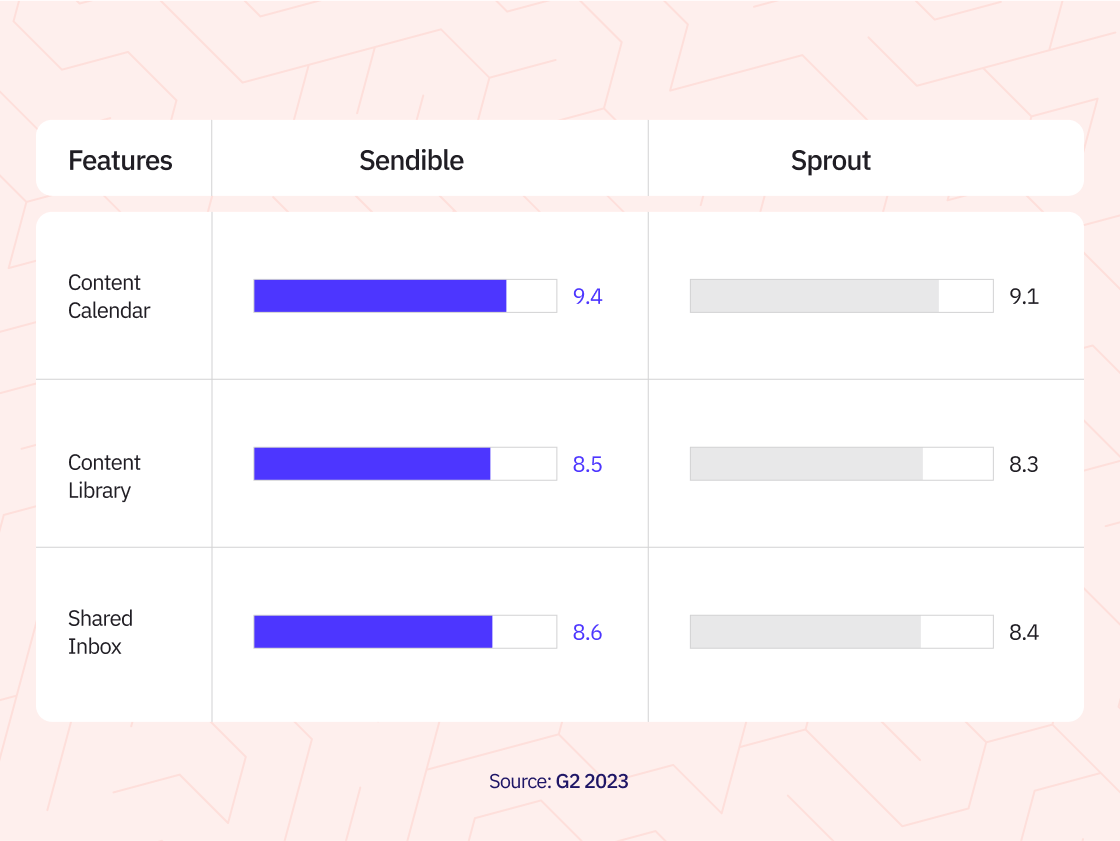 Choosing the right social media management tool is crucial for overcoming the challenges of content planning, team collaboration, and performance tracking. In the comparison of Sendible vs. Sprout Social, Sendible stands out as the best choice for businesses seeking a feature-rich, user-friendly, and cost-effective platform. In this comparison, we highlight the key reasons why Sendible is the go-to solution for businesses of all sizes looking to optimise their social media marketing efforts.
Find out why our customers love Sendible.
Sendible's Advantages Over Sprout Social: Features That Matter to Your Business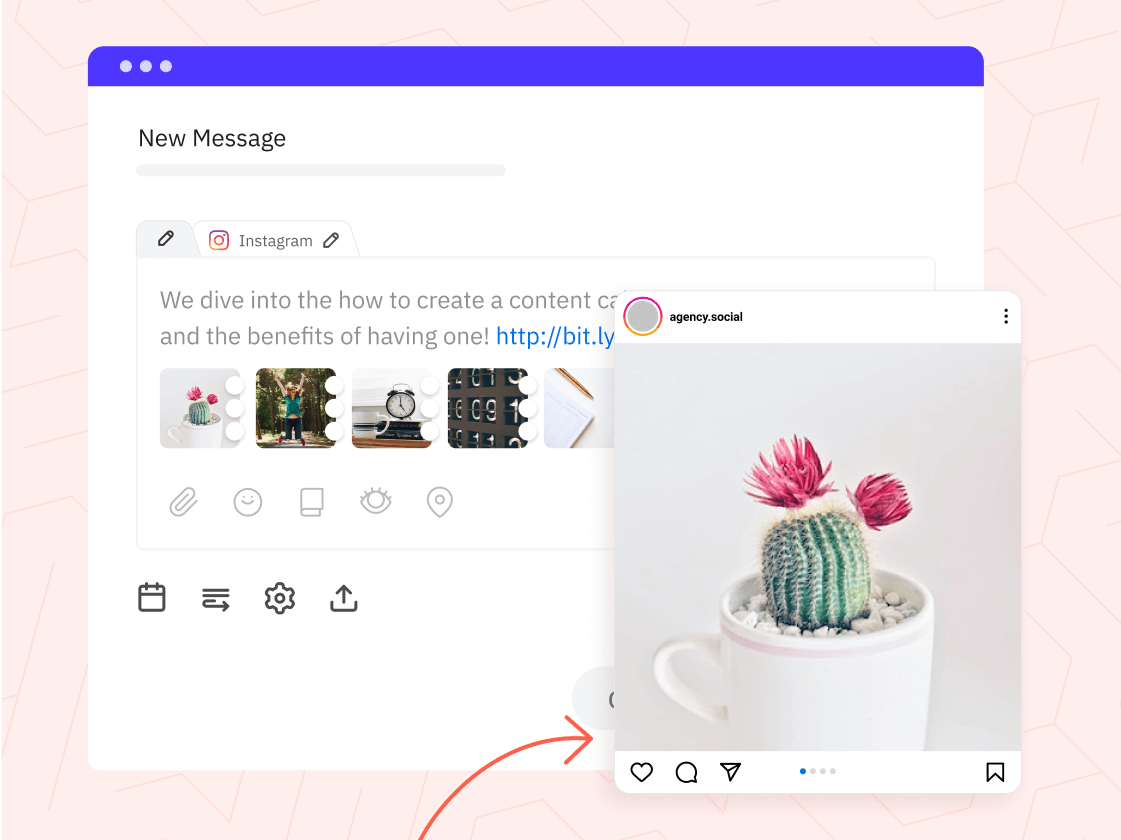 Sendible is tailored for team growth, with clear, no-surprise pricing and more extensive content tools than Sprout Social. Our platform integrates with Canva, and Pexels, offering smart posts and auto-posting from RSS feeds. Enjoy bulk scheduling, content recycling, and dashboard content suggestions. Reporting is included in all our plans, unlike Sprout Social's high-tier limited options. You can also create custom branded and white label reports, automatically schedule and share them with clients, not available on Sprout.
Scale your Instagram marketing.
Sendible: The Cost-Effective and Scalable Sprout Social Alternative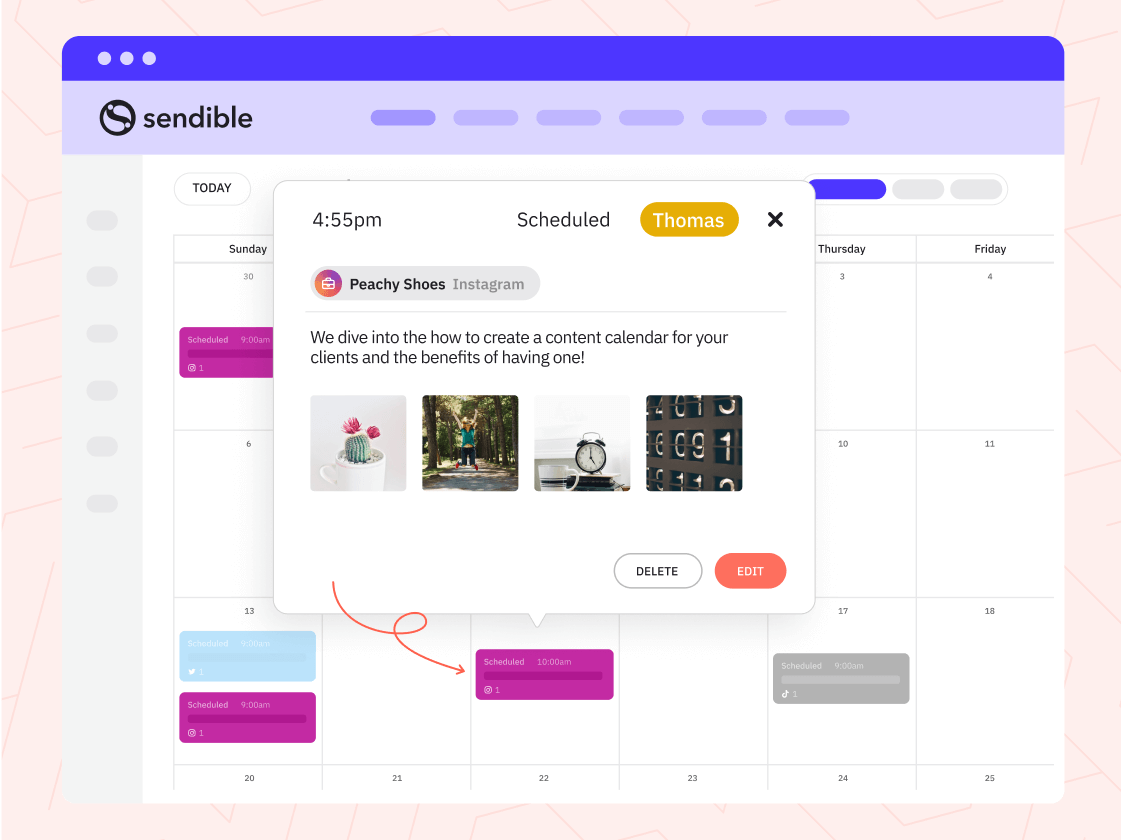 Easily collaborate with clients on brand growth.
Sendible's Superior Customer Support and Reviews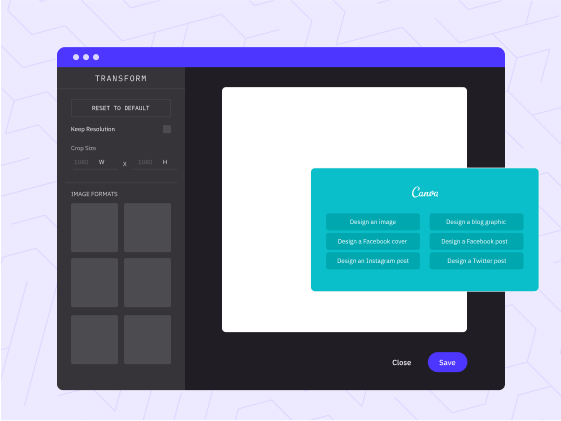 Sendible's customer support and ongoing product assistance are preferred by users, as evidenced by
higher G2 ratings compared to Sprout Social
. Our focus on providing exceptional customer experience ensures that your business receives the attention and support it deserves.
Deliver a winning social media strategy.
Experience the Sendible Advantage and Transform Your Social Media Marketing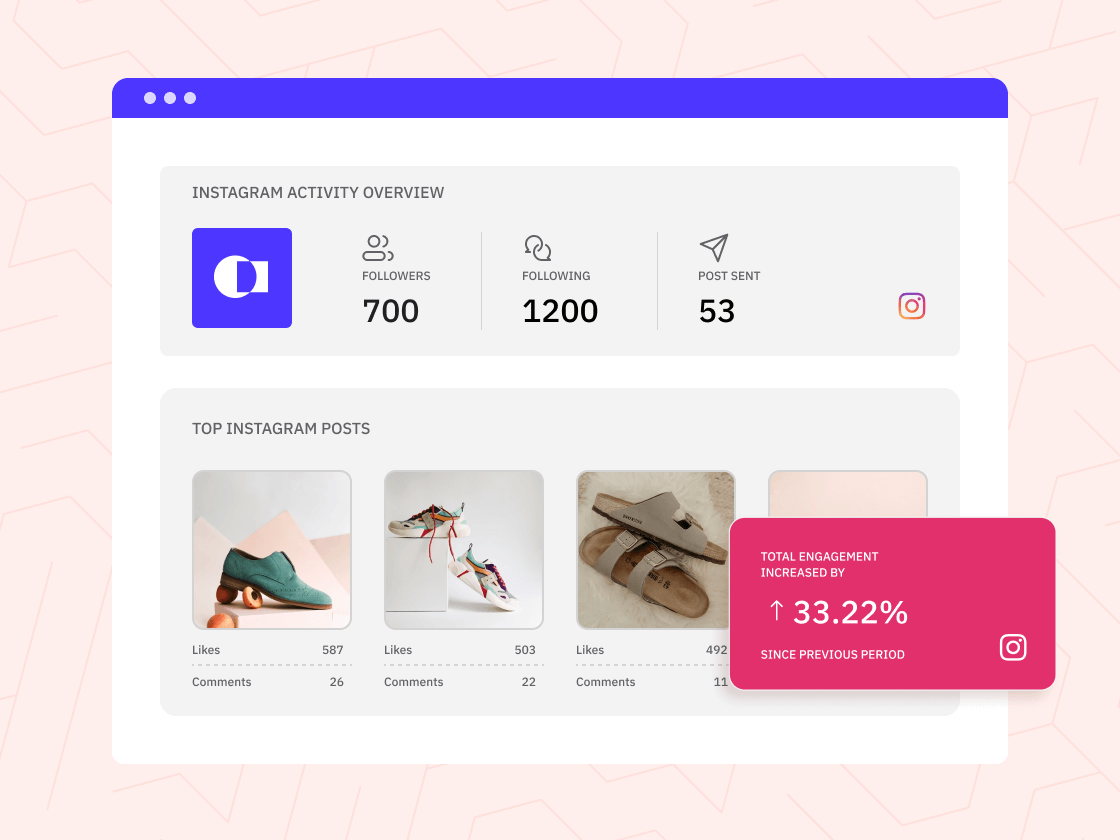 In the comparison of Sendible vs. Sprout Social, Sendible is the superior choice for agencies and teams aiming to optimise their social media marketing strategy. Our platform offers exceptional value, a wide range of features, and a user-friendly interface. By choosing Sendible, you'll be better equipped to tackle the challenges of social media marketing and drive meaningful results for your business, without the need for unnecessary features.
More perks.
14-day free trial
No card required
Cancel anytime
Canva

Create engaging designs for platforms like Instagram within Sendible and access all pre-made visuals with a Canva Pro subscription.
Image Editor

Use our built-in editor to crop and optimise your images to suit each social media platform's ratio requirements.
RSS Feeds

Follow your trusted RSS feeds and publish relevant quality content to social networks at regular intervals throughout the day or as and when new articles are published.
Bulk Importing

It can make more sense to plan your content in bulk. Quickly prepare and import a CSV file or create posts in bulk directly in your dashboard.
Content Suggestions

Browse through fresh content on popular topics and share the most relevant pieces on your client's social media accounts.
Media Integrations

Source fun, royalty-free content with GIPHY and Pexels to engage your audience. Access existing content with our DropBox and Google Drive integrations.
Try Sendible for free.
14-day free trial
No card required
Cancel anytime