There's a lot of tasks that go into managing a social media account.
You've got copy to write, photos to take, and content to schedule. Photos or videos are often prioritised. But even if you've got excellent visuals, having a poor caption could let you down—especially on Instagram.
That's because the more compelling your captions are, the more engagement your posts are likely to receive.
(That's the aim of the strategy you're delivering for your clients, right?)
In this guide, we'll share eight tips that will help you write Instagram captions more effectively.
Click to jump to one:
...Or continue scrolling to read them all.
What are Instagram captions?
Before we get started on writing effective Instagram captions, let's discuss exactly what they are.
When you use Instagram, you can insert small pieces of text in several places, such as:
The main post (a collection of photos, single photo, or video uploaded to your profile)
On your Instagram Stories
Captions are designed to tell people what your photo is about. But they offer much more value than that.
Why are Instagram captions important?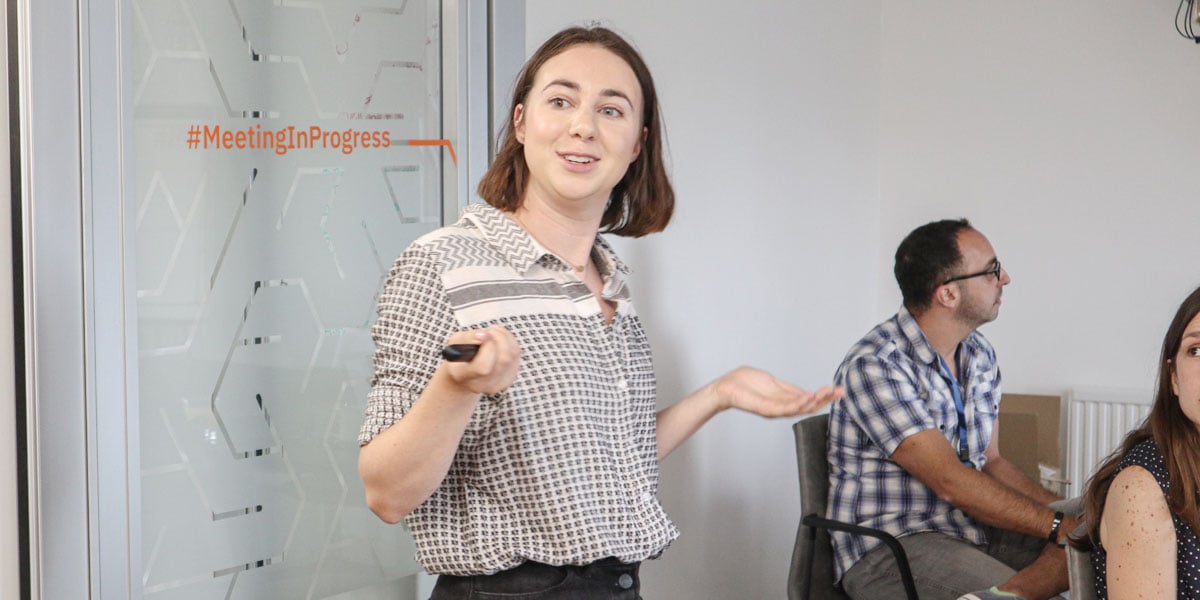 So, what value do captions provide?
Firstly, it's your only shot at communicating with your audience. Similar to Facebook, Instagram is a tough platform. You might have lots of followers, but it's difficult to get them to visit your website or come off the platform itself.
Instagram only allows users to send people elsewhere via the link on a profile page. Your caption is the best tool you've got to direct people there.
It's also worth noting that Instagram are making post likes invisible. Your audience won't be able to see how many likes your post has got, which could make it trickier to gauge engagement. However, a great caption (that encourages people to engage) could convince them to hit the like button.
8 tips for creating engaging Instagram captions
Are you ready to start writing Instagram captions that boost engagement and drive people back to your website?
Here are eight awesome tips you'll need to follow:
1. Remember the brand tone of voice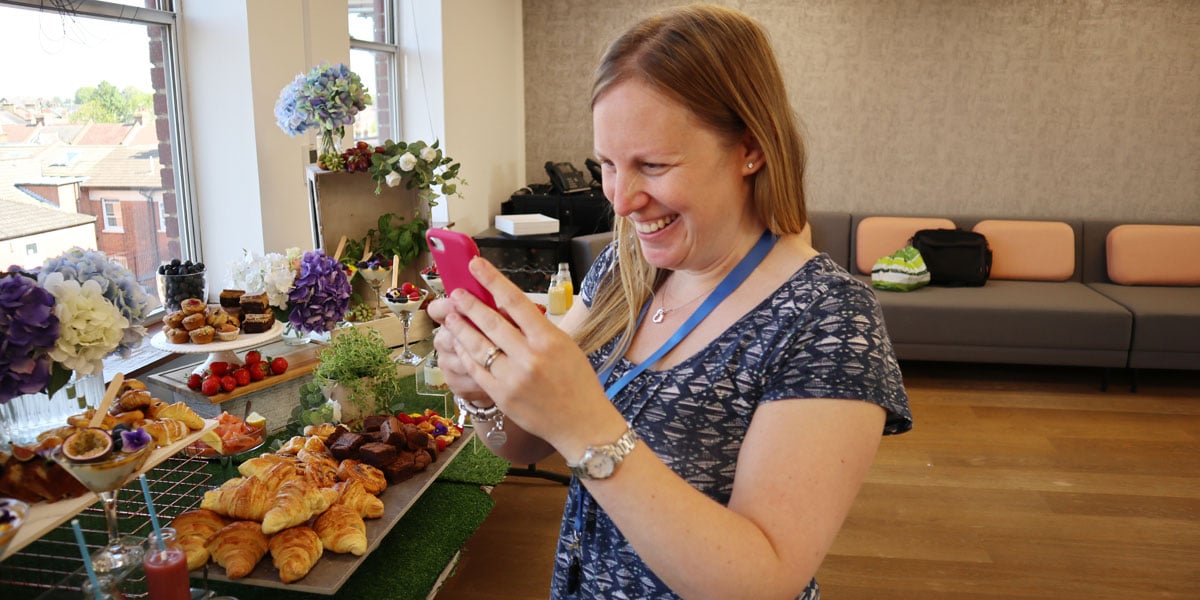 Brand guidelines should be at the forefront of any strategy you're implementing. Long before you start to create content that you'll publish to your client's social media accounts, you'll need to know the language and image they're using to brand themselves with.
So, when you're writing Instagram captions for your clients, their brand tone of voice should be strong and identifiable.
For example:
Are they chatty or corporate?
Do they have any brand-related words?
Have they used humour before?
Do they use emojis?
What do they want to talk about?
Take a look at this caption on ASOS' Instagram post:
Granted, the image isn't very interesting. But take a look at the caption - it's fun, humourous and uses abbreviations their audience would know—all of which are elements that fit the ASOS brand.
2. Know your audience
You've got your client's tone of voice nailed, but you're still unsure on how to write an Instagram caption that will get the engagement rates you're looking for.
A great way to do that is to know who you're targeting with your Instagram captions.
Do this by running an audit on your client's Instagram account, and start to analyse a client's existing Instagram followers. You'll be able to find out:
Whether humour goes down well with them
What language they use
Their age and gender
...All of which you can use to write Instagram captions they'll want to double-tap.
Take Sprouts Farmers Market, for example:
Their caption is short and sweet; it references a 90's pop song. This works perfectly if they're targeting people aged 20-30, who're likely to understand the reference.
3. Intrigue your audience with stories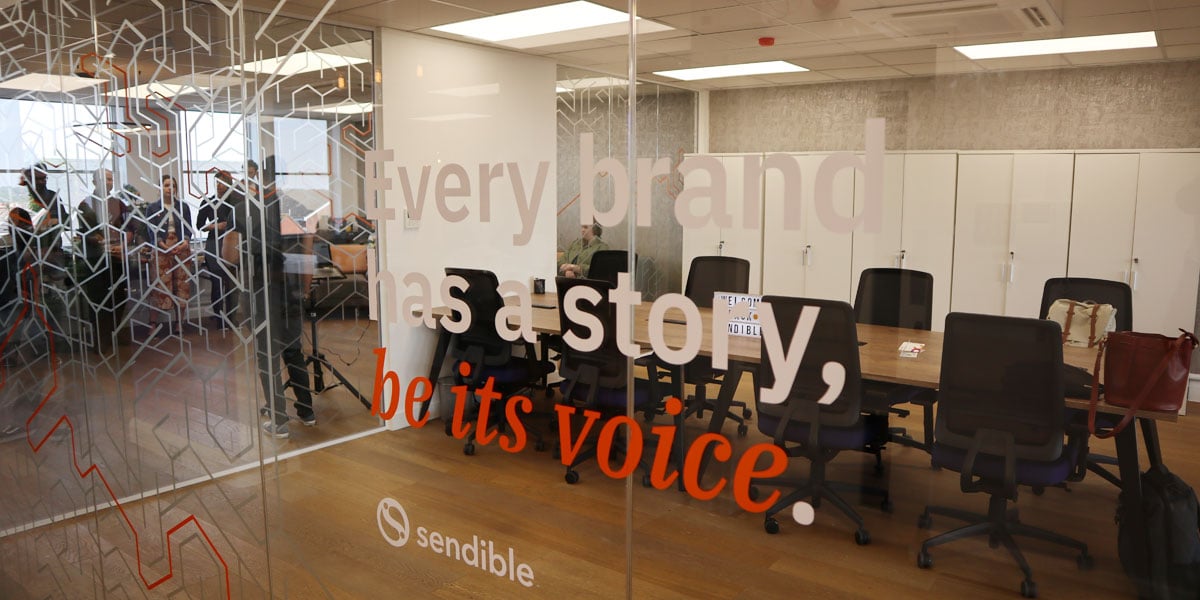 Did you know that storytelling is proven to provoke emotion, improve engagement rates, and help with relatability?
All three can help your clients' Instagram page become more successful.
Start by thinking about the photo, video, or Story you're posting—and whether there's a story you can write to go alongside it. The story doesn't have to be long-winded; it can be something simple, such as what happened as you were taking the photo.
Nike Women have a great example of this:
At first glance, the video doesn't really tell their audience much. The caption, however, tells the story behind the photo—helping their Instagram followers become more invested in the image, and therefore, more likely to engage.
Schedule a week's worth of Instagram posts in minutes
Simplify how you manage Instagram accounts with Sendible.
4. Use emojis in your caption
Emojis have gained a reputation for being jokey. Only kids use them, right?
Not necessarily. When used wisely, emojis are a great tactic to add personality to your Instagram captions—which is why captions containing an emoji have a 15% higher interaction rate on the platform.
Select a handful of emojis that are relevant to the post or brand, and drop them into the caption itself. You could put them towards the start of your caption to break up your username and caption.
...Don't just drop emojis for the sake of it, though.
This example from Shake Shack shows you can use them to diversify your content:
...and Frank Body demonstrates you can use emojis in your Instagram captions to boost engagement—especially if they're formatted as a fun, interactive survey:
You're more likely to comment on Frank Body's photo with an emoji (rather than a full sentence), right? Not only will this caption help them boost engagement, but they've got an easy way to collect customer feedback, too.
5. Drop some relevant hashtags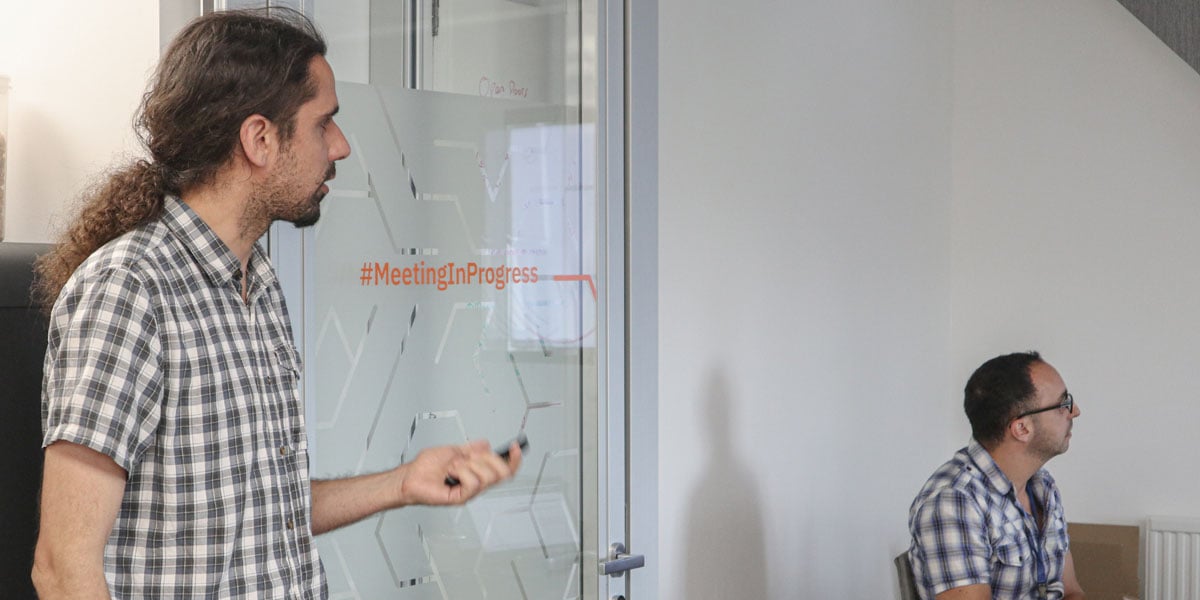 Recently, Instagram released a new feature that allowed users to follow hashtags on Instagram. That means users can see your posts in their feed if you're using the hashtag in the caption—even if they're not following your profile.
Your Instagram caption is the perfect way to get in on that action.
Simply find relevant hashtags using KeywordTool. You can put a handful of these in the caption box itself, but only use the most relevant up to a maximum of 5. You don't want it to look overwhelming.
(If you need to target more hashtags, stick five in your caption and drop the rest as a comment. That way, your caption won't be distracting and confusing to read.)
Take a look at how Benefit Cosmetics do this:
They've added six captions to their Instagram caption; two of which are brand-specific, and four of which are relevant to the industry they work in.
6. Ditch the hard sell
People aren't on Instagram to purchase products; they're using it to have fun in their spare time.
Ditch the hard sell—but that doesn't mean you can't sell altogether. Some 60% of Instagram users discover new products on the platform.
Instead, take a softer approach to selling.
A great way to do this is to collect user-generated content (UGC) to make your content look less biased. Simply grab a photo your customers have taken, and post it to your profile—with credit in the caption.
That way, you're publishing unbiased content, and not mentioning anything about purchasing products entirely.
Jenis Ice Creams do this with their Instagram captions:
Instead of writing something like "come and buy our ice creams!", they let their customer do the talking with their photo—and save their caption to support it, without overselling.
It's much more genuine, right?
7. Make sure your copy is error-free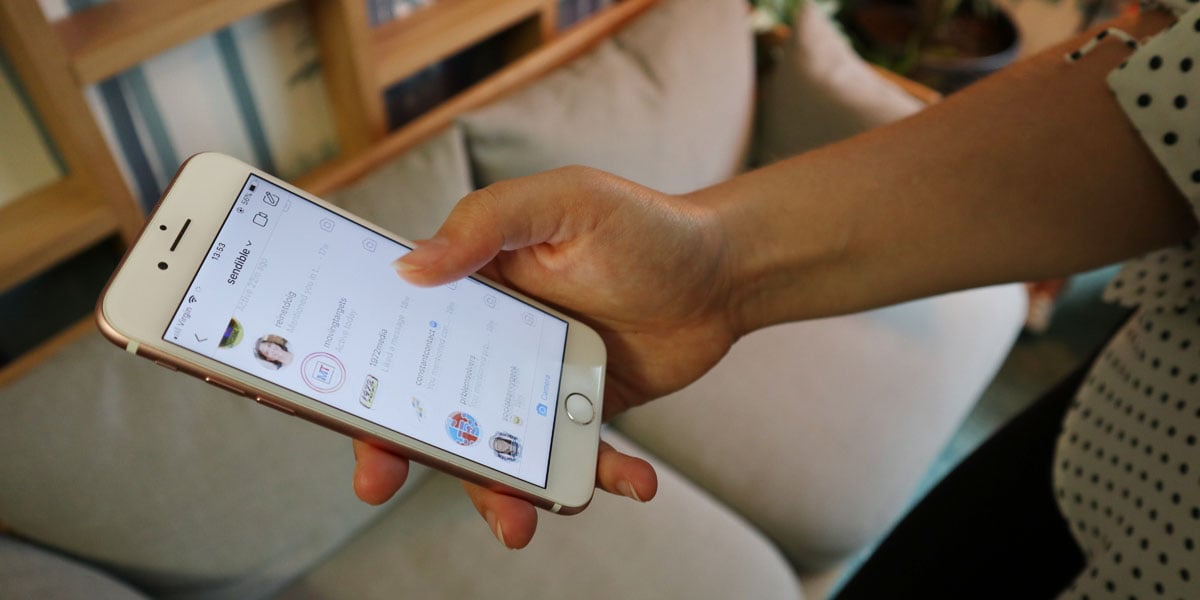 Just one spelling mistake on a website can cut a company's online sales in half.
This is probably happening on Instagram; people won't purchase or engage if your content is littered with errors—hence why it's critical to double-check everything before hitting "publish."
Luckily, there's a way you can build this into your process.
Sendible's post previews feature means you can view what your Instagram caption looks on the platform without actually publishing it, allowing you to spot (and correct) errors before the world can see them.
Here's an example of a great, error-free Instagram caption by Sephora:
Granted, it's a small step that you might often forget. But it's critical for any well-written caption.
8. Insert a call-to-action
Why are you publishing content to your client's Instagram account?
Whether it's a like, comment, or click to your website, don't assume people will do it on their own accord. Tell them to—using a call to action.
As we mentioned earlier, Instagram discourages users from leaving their platform. Users can only include one external link in their profile, but a caption can direct people there, or push them to leave a comment.
H&M do this perfectly:
The URL they've included in their profile directs people to their homepage. (The most sensible option.) But that can be confusing and irritating for people looking for the exact products they've mentioned in their Instagram post.
So, their caption includes search codes. Their followers can copy and paste the code when they head to their website homepage, and find the products immediately.
How long should my Instagram caption be?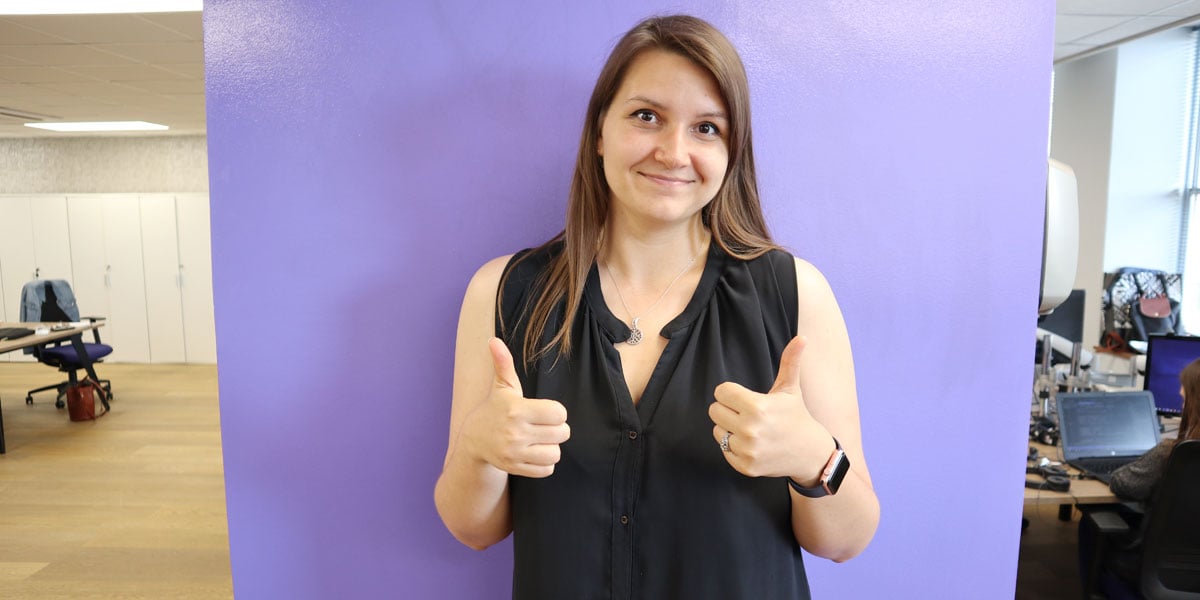 If you combine all of the tips we've mentioned, you'll end up with a long Instagram caption.
...Is that a bad thing?
Unfortunately, there's not a clear-cut answer. But both short and long captions have their benefits:
Short captions
As you can imagine, shorter captions are more likely to get read. They don't require a huge time investment to digest, but that generally means you've got less space to actually speak to your audience.
That's why they're best used for non-selling Instagram captions, such as:
Take this short caption by Rosie Londoner, for example:
The caption doesn't sell anything; it's simply there to explain the photo and give some light-hearted humour. It doesn't make sense to waffle on and write a long caption just for the sake of it.
Long captions
Long captions, on the other hand, are less likely to get read. A huge barrier of text can feel overwhelming for Instagram users scrolling through their feeds.
...But if they do grab their attention, you can build a stronger connection with your followers.
Here are some quick-fire tips to write long Instagram captions, inspired by this National Geographic caption:
Include emojis at the start
Start with your most interesting sentence
Tell people to click the "read more" button before your caption gets truncated



Final thoughts
As you can see, there's more thought that goes into running an Instagram profile than "posting great photos". Without click-worthy, interesting and valuable captions, you'll struggle to get the engagement (or conversion) rates you're promising to your client.
Remember to ditch the hard sell, use emojis to break-up overwhelming walls of text, and remember why people follow your client's account.
Once you can give them what they're looking for, they're in the palm of your hands.