Growing your agency means you need to attract and win more clients.
And part of that process involves creating and presenting proposals to prospective clients.
But what exactly goes in a social media proposal? And how do you qualify a prospect beforehand?
In this article, you'll learn how to run a discovery session and create a social media proposal so that you can present your ideas to potential clients and win more business.
Bonus: We've also included a free social media proposal template that you can download and tailor for your presentations.
What is a social media proposal?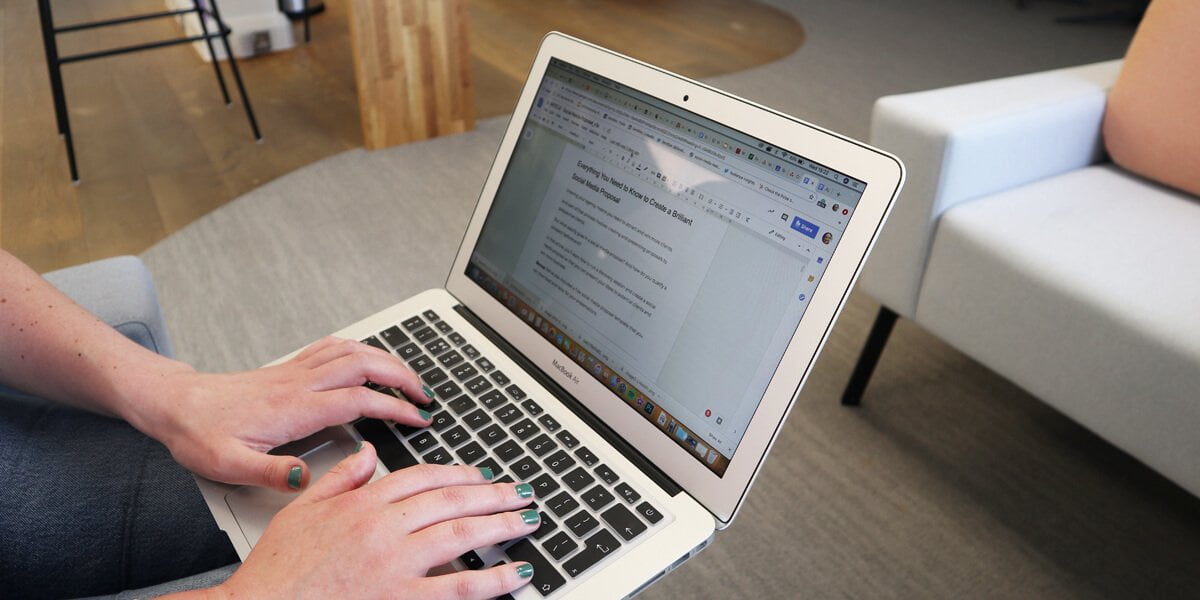 A social media proposal is a document that you present to your prospective client outlining how you can help them achieve their goals.
Whether you're a social media marketing agency, a PR firm or an advertising agency, a social media proposal is an an essential part of your client acquisition toolkit.
A proposal is neither a pitch nor a contract. But it is a key part of the client acquisition process that converts a prospect into a customer.
It's used after a consultation and research into what your potential client needs. But before you've signed contracts.
This is how it usually goes:
Consultation/Discover call > Research into the client > Social media proposal > Signing the contract
Your prospect needs to know what you can do for them, and a proposal is the medium for you to convey your message.
When is the best time to send your social media proposal?
In marketing and sales terms a proposal is used in the conversion stage of the funnel. The prospective client is aware of your agency and is considering using your services. The proposal forms part of the final push to convince them that you're the best option.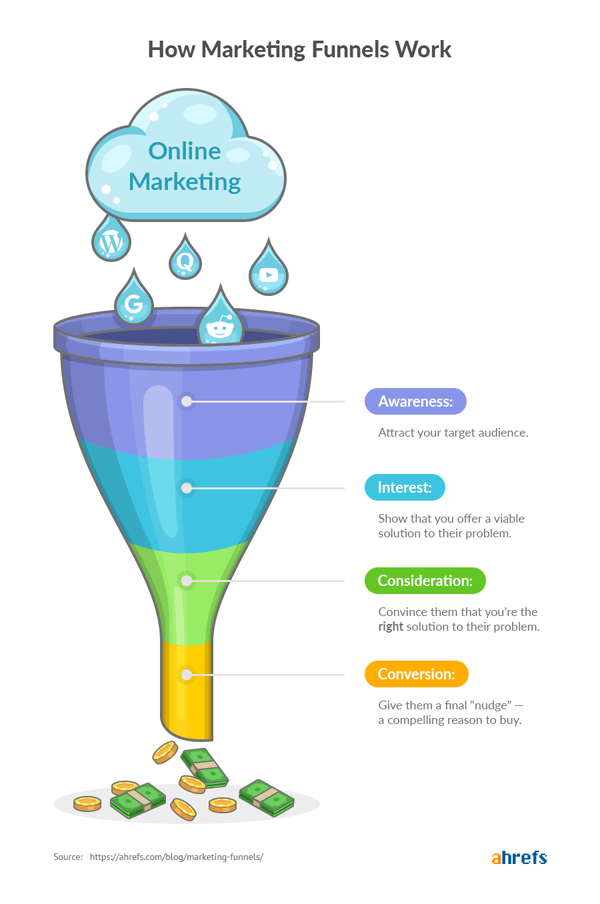 Source
5 things you need to consider before writing your social media proposal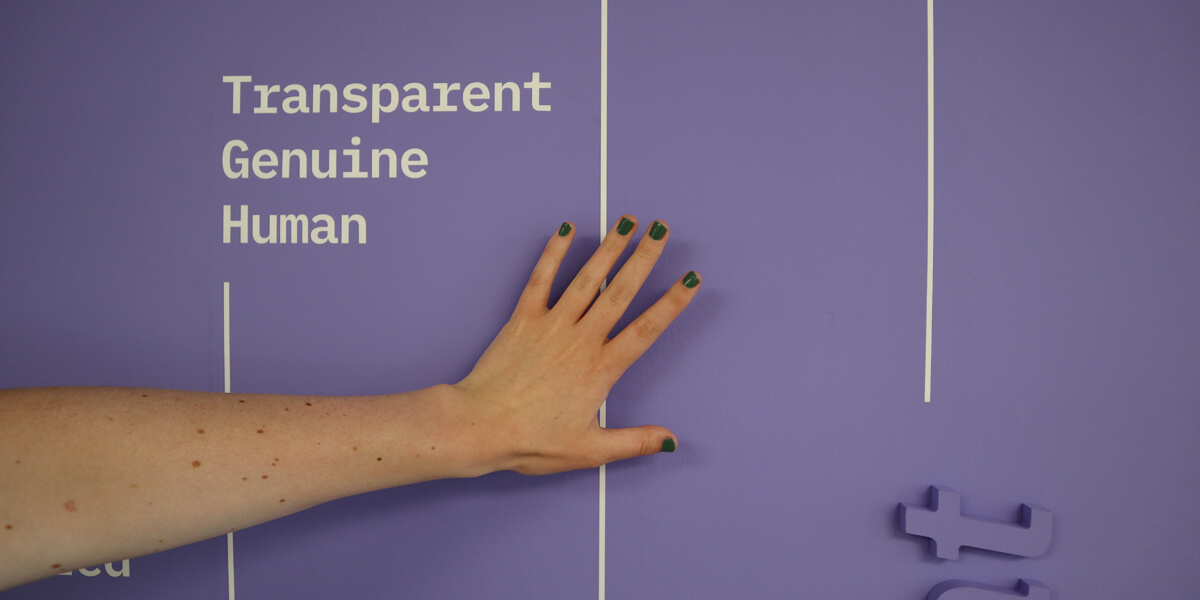 Before you can write a proposal, you need to understand what your potential client needs:
What do they expect from social media? And how can you help them?
The best way to find out is to hold a 'discovery session'. If you've already had the call, jump to the section on creating a social media proposal here.
Ideally, you can either have a face-to-face meeting or a video conference call. Putting a face to a name at this stage helps humanise the process and builds a relationship. Plus, it saves time pinging emails back and forth.
The goal of a discovery session is to ask questions and listen to what your potential client has to say. Aim to find out:
Their current challenges.
Their overall goals and what they hope to achieve.
The state of their social media marketing (e.g. what's worked and what hasn't).
It's also important to remember that a discovery session helps you decide if you're a good fit. For example, you may find out your potential client wants a service you don't provide or doesn't have the required budget for your services.
In marketing terms, the discovery session qualifies your lead as a definite prospect.
Discovery session questions
Here are some discovery session questions to consider asking your prospective client:
#1 - Business and marketing goals
Start with an overview of current business and marketing plans:
What are your current goals for your business and how do these align with your marketing goals for social media?
For example:
Business goal - increase customers

Instagram goal - increase profile visits, enquiries and direct messages

Marketing goal - increase leads and conversions
You'll need this information so you can connect social metrics to business goals; e.g. engagement = audience growth, conversions = customer growth.
Evaluate what they've tried to date, and find out what's worked and what hasn't:
What areas are overperforming?
What areas are underperforming?

#2 - Target audience
Find out who they consider to be their target audience, so you can propose the best social networks to use.
Determine the target audience by these four categories:
Socio-Demographic: age, gender, etc.
Geographic: urban, region, country, etc.
Psychographic: values, preferences, etc.
Behavioural patterns: consistency, frequency, etc.

#3 - Competitors
Next, find out their business competitors. It might be local businesses; e.g. other restaurants in town, or global brands.
Who is your main competition?
What social media networks do they use?
What type of content would you like to create?

#4 - Scope and budget
Finally, discover what they want help with and how much they're prepared to invest. This could range from a single campaign to a fully managed service.
What are your goals for this project?
What's your timescale and budget for this project?
---
>>Pro Tip >> For more details, follow the guidelines in this article on what to include in your discovery sessions with potential agency clients
---

#5 - Scenarios
Each prospective client is different. The size of the business and their experience with social media marketing will vary.
For instance, they might be a brand new company with no previous history or experience. On the other hand, they might be a well-established brand that's active on several social networks.
That's why a discovery session is vital before you create your proposal.
What to include in your social media proposal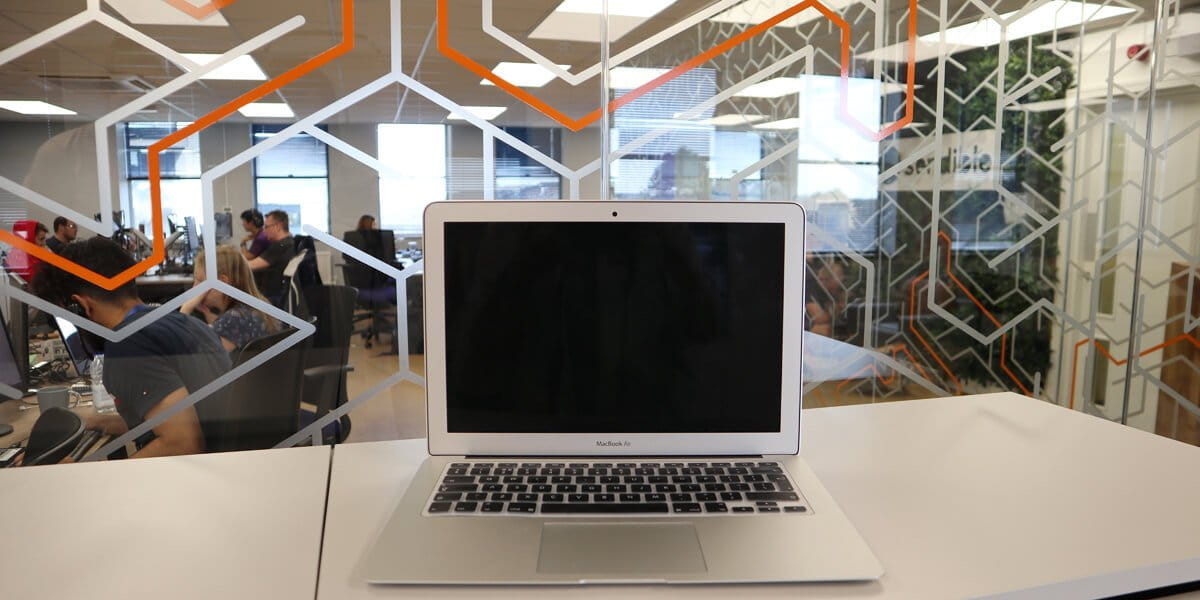 Your proposal needs to demonstrate an understanding of the prospective client's requirements and how you are best equipped to fulfil them.
The proposal needs to address the following questions:
What are you going to do?
How are you going to do it?
Who's going to do the work? Which of your team members will be working on the account?
How do these activities benefit your prospective client? How is their business going to be transformed as a result of working with you?
How much is this going to cost?


Let's take a look at how to include these in your social media proposal:
1. Introduction
The opening paragraphs set the scene for your proposal based on the discovery session you held previously. You want to set your prospective client's expectations and show you understand what they require.
Use words like you, yours and we to address the prospective customer directly and establish a relationship. For example:


Hi Ellie,
We're delighted you've asked us to show you how we can help grow your audience and acquire more leads with our social media skills.
This proposal outlines precisely how we can use our proven social media skills and strategies to deliver effective, growth-driven results in your business.


---
>>Pro Tip >> Use the tone that matches your agency. Be authentic and build trust.
---

Next, you can go into a little more detail matching their business goals to social media goals and objectives.
At this point it's important to remember that you're not offering generic social media management services, you're providing SMART goals and objectives.
For example, if the prospective client indicated they wanted to grow their audience on social media, you could say:
Goal 1 - Increase the number of Instagram followers in the age range 35-45 by 20% over the next six months.
2. Scope of work
Here's where you state what activities you're going to perform for your prospective client. It's worth adding why you're proposing to do each item, so they understand the reason behind it. Again, this aligns business and marketing goals.
It's useful to break this section into subsections, so it's clear for everyone to see. Typical subheadings in a social media proposal include:
Content creation and curation: Includes creating a social media content calendar, creating images, taking bespoke photographs, recording videos, writing captions, and curating industry-related content.
(If a content approval process is required, then outline the steps here.)
Network selection: Outline why you've chosen specific social networks; e.g. they are more suited to the target audience, their competitors are active there.
Posting schedule: State how often you will be posting to each network and why. For example, we'll post once a day to Instagram, using different types of content (including image+caption, video, and Stories) to build traction on your account.
Brand monitoring: Advise which brand keywords and hashtags you will be tracking, and how you plan to respond.
Engagement and community: Advise how often you'll be engaging with followers; e.g. one hour per day, and what you'll be doing; e.g. responding to comments, sharing user content, etc.
Timelines and milestones: Used for specific campaigns; e.g. Spring promotion, in addition to the regular posting schedule.
Analytics and reporting: Include the frequency of the reports and details of what you'll be tracking and why.
Review meetings: Include a schedule of catch-ups to review overall performance. For example, a video conference once a month.
---
>>Pro Tip >> To avoid any doubt, you can also state what's not included but could be an additional item.
For example: Content creation excludes creating Facebook adverts but is available as an additional service upon request.
---
Working arrangements: If applicable, include a section stating where and who will do the work. For example, will this work be done remotely or in the prospective client's office?
For larger accounts, you might also want to nominate individuals who'll be involved. For example, content creators, a project manager, an account manager, etc.
3. Project milestones and deadlines
Use this section to define how you'll measure a project's success. Don't forget to benchmark current performance levels so you can measure the growth.
For example:
Milestone 1: Increase Instagram Engagement Ratios over the next 6 months.
Use Instagram Insights and social media analytics tools like Sendible to measure engagement ratios; e.g. reaching and interacting with more followers per month.
4. Proof of work
It's highly likely that your prospective client will review several proposals. So aside from explaining what you plan to do, you should show why you're the best option.
"Clients who're looking for a marketing agency need to be convinced that the agencies they're looking to hire are trustworthy, and will deliver a return on their investment."
An excellent way to show your value is to use results, case studies, and testimonials from other clients. The key is to select examples from your marketing portfolio that closely match your proposal. The more relevant they are, the stronger your case becomes.
For example:
When we started working with ABC Company, they had 300 followers on Instagram. Over the next six months, we were able to increase that number to 1500 by posting regular content, replying to comments, and sharing user-generated content.
5. Terms of agreement
Use this section to propose your fees and payment terms.
Fees: Depending on the scope of the work there may be several components including a fixed project or an hourly or monthly retainer.
If there are several options, list them clearly. Tables usually work well here as you can itemise project activities.
Payment: Specify how you invoice and what your payment terms are.
Termination: Include how either party may end the agreement.
6. Next steps for the client
Draw your proposal to a conclusion by outlining the next steps for the client in the process. For example, you might include:
Accept the proposal as-is
Discuss any changes
Request and sign the contract
Submit an initial payment
Creating and delivering your proposal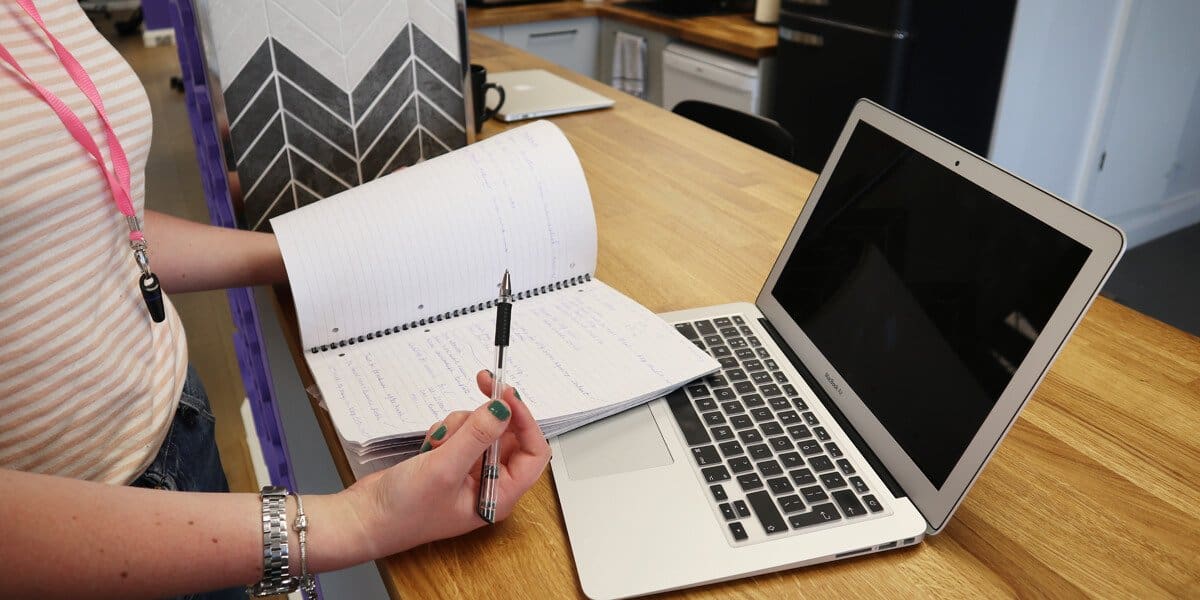 To help you write a winning social media proposal we've created a template that you can download and use time and again.
Using a template for each proposal means you:
Save time
Become consistent
Don't forget anything
Once you've completed your proposal, proofread it and ask a colleague to double-check it.
When it comes to delivering your proposal, you have a few options.
If possible arrange to present the proposal in-person or via a video conference so you can walk your prospective client through each section. Doing it this way allows you to address any immediate questions or objections.
Alternatively, send your proposal via email. But make sure you add an expected reply date so that you're not left hanging.
Social media proposal template
Now that you know what goes into creating a stellar social media proposal, you can use our free template to create your own.

If you're starting from scratch, our fully editable Google Docs template is full of additional tips and guidance to help you personalise your proposal. And the best part is, you can make a copy of this template to edit and then reuse it as many times as you like!
Our social media proposal template even includes an audit which you can carry out on your potential clients' social media following, as well as designated sections for outlining your core offering and any optional add-ons.
Remember to personalise your proposal as much as possible and add images where applicable - it's so important to be authentic and build trust with your future clients!
Wrapping up
Creating a proposal for prospective clients is an essential part of winning more business and growing your agency.
Ultimately, the more detailed and tailored you can make your proposal for each prospective client, the more impressive it will be.
Using the downloadable template will make it easier for you to write a brilliant social media proposal and close your next deal.