It's one of life's great mysteries.
After debating whether TikTok is a viable marketing platform, you'll want to know how often you should be posting on social media.
As a social media manager, you want to achieve the best result from each social media post. There has to be a good time and a bad time to post, right?
In this guide, we'll answer this proverbial question so that your content can reach a wider audience.
How often should you post on social media?
Over the years I've read countless articles regarding the optimal posting frequency on social media networks. And I've reached the conclusion that they're all flawed.
One article suggests posting no more than twice a day on Facebook. The next one says you should post to LinkedIn on weekdays only, preferably between 4 pm and 6 pm.
But, in reality, there is no magic formula for deciding how often to post on social media.
That's because what works for one brand, doesn't work for another. Sure you can read case studies of what has worked for others, but don't make their solution your solution.
So, instead of seeking magic formulas, let's focus on these proven posting strategies:
Posting consistency is more important than posting frequency.
Content quality is more important than content quantity (and social media networks are letting us know with all the changes).
Without having an objective for social media, you won't know if your posts are successful or not.


Aim for consistency, not frequency
The problem with suggested posting frequencies is the skewed data. It's okay to say, "We analysed thousands of posts and this is what we found...", but this is still a 'mish-mash' of data. For instance, how does the location of you and your audience affect posting, and how do different industries react to the number of posts shared?
One of the most baffling suggestions is that you should post at a specific time of day. For example:
"For best results on Facebook, post once a day between 1 pm and 4 pm."
This is such an ambiguous statement. For a start, does it mean 1 pm Sydney, 1 pm London or 1 pm New York? Or does it mean the equivalent of 1 pm CST in your local time, so for example, 1 pm CST would be 7 pm GMT. That's quite relevant, isn't it?
Imagine everyone heeded this advice and posted at 1 pm EST (New York). For 23 hours, Facebook would remain dormant before exploding with thousands of posts at the allotted time.
A better alternative is to aim for consistency when posting on social media. Create a plan and stick to it.
For example, if you decide that your social media post frequency should be twice a day on Facebook, you know you need to create or curate content to fill that schedule. Your audience will know that they can visit your page at any given time and expect two fresh posts every 24 hours.
The chances of your content being pushed to someone's newsfeed have been reduced following changes to the social media algorithms. You need people to start coming to you. And the best way to attract them is to have something worthwhile for them to digest.
The best social media publishing frequency is: when it's worthwhile. - Jay Baer, Convince and Convert
Which brings us to the next point …
Content quality trumps quantity
There's only one thing worse than not posting on social media, and that's posting something that's not relevant. There really is no point in posting something only to fill a slot in your schedule at 1 pm CST, or whatever time you've been advised on.
If you post poor quality content, you're more likely to lose fans and followers. This rings especially true in times of crisis like COVID-19 where you need to focus on making your content as useful as possible - whether by providing facts or the much-needed distraction.
So if you want to create relevant social media content, you need to focus on the principles of helpfulness and authenticity.
To put it simply, you want your posts to make sense to the person engaging with them. If you've ever come across a post on social media from a well-known brand that leaves you scratching your head and thinking "What's the point of that?" or "How does that relate to their brand?", then you'll know what I mean.
It's what UnMarmarketing founder Scott Stratten calls Brand Pulse:
If you post something irrelevant, pointless, or worse in social media, the pulse slows. If you post something interesting and useful, the pulse quickens.

Scott Stratten's Brand Pulse concept was referenced by Jay Baer as a good mindset to have when it comes to determining your social media posting frequency. It makes sense - the more relevant and timely your content is, the more value and engagement you can generate.
It's no surprise that the ever-changing algorithms on social media want to promote the best content. At the end of the day, consumers want quality content.
Set goals and objectives
Consistently posting high-quality content is the right way to go when considering how often to post on social media, but you also need to evaluate your overall social media strategy. And if you're an agency, you'll surely want to confirm your plan with your clients before publishing content on their behalf.
Simply put, if you don't know why you're posting on social media, you won't know if your posts are successful or not.
Until you determine what your goals and objectives are, there is no way to measure success. - Melonie Dodaro, author of LinkedIn Unlocked.
So step back a minute and ask yourself: "What do I want to achieve on social media for my brand or my client?" Could it be you want to:
Increase brand awareness?
Drive traffic to your website?
Sell a product or service?
For instance, if your objective is to drive traffic to your website, but instead you get thousands of likes and no clicks on your post, then it was unsuccessful.
Similarly, if you've helped your client sell more products, it's not necessarily negative when you get fewer shares.
Best practices for posting content on social media
With these three concepts in mind, let's look at how you can maximize your social media posts.
First, there's a couple of general suggestions, followed by some platform-specific tips:
1. Tailor your content to suit each network
It's no good copying and pasting your LinkedIn post to Instagram. That won't work. Instead, consider which types of content are best suited to each social media network and go from there. For example, do videos get higher engagement on Facebook than images? Change up the copy, hashtags and emoji's for each post too. Yes, tailoring will take a little longer, but remember you want to post quality content.
Sendible's Smart Posts feature lets you tailor your post to different networks so you can edit the text, add or remove hashtags, mentions, and emojis as required.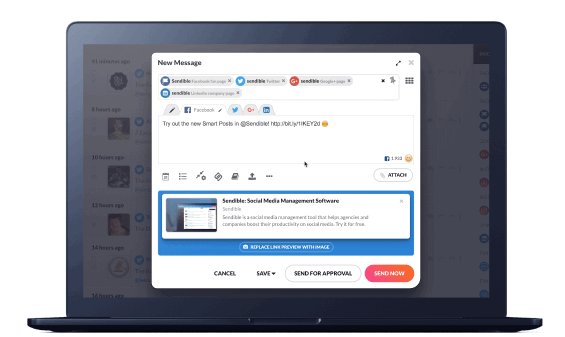 2. Engage with your audience
Posting content is one half of a conversation. Social media is all about being reactive, so you'll need to be available to join in the discussion when people respond to your posts. The quicker you can respond to posts and comments, the more reactive and human your brand will seem and the more your community will grow.
How often should you post on Facebook?
The recent changes to the Facebook News Feed algorithm aim to reduce noise for its users and encourage real interactions between them.
Get to know your audience with the Facebook Page Insights to see who is viewing and interacting with your content.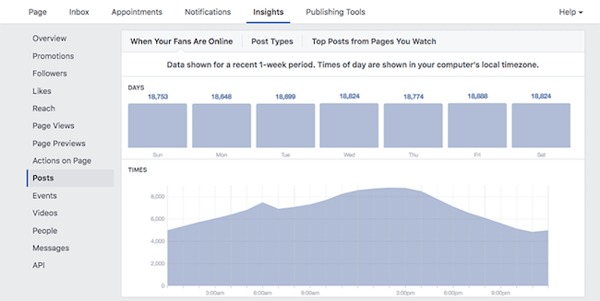 If you're using a social media management tool like Sendible, then make use of the additional analytics.
Produce quality content that's suited to Facebook and that you're comfortable creating. There's no point in making poor quality videos if you're more skilled at writing or graphic design. Alternatively, try broadcasting Facebook Live Videos if you think that suits your brand.
Whether you're using Sendible or posting natively to Facebook, what matters most is that you're posting quality updates.
Experiment with your content schedule until you find what works best for you and your audience. Ultimately, trial and error is the best way to find out how often to post on Facebook.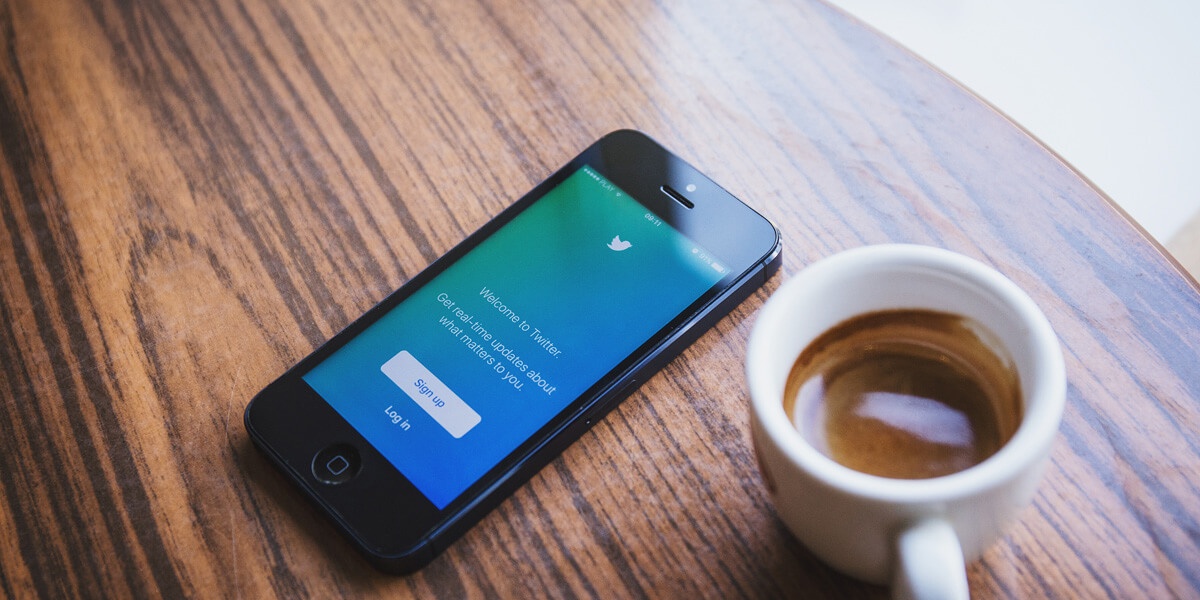 How often should you post on Twitter?
Twitter has also introduced changes to its policy to address the issues of excessive automation and spamming. Like Facebook, Twitter wants its users to have a good experience on the network:
Give everyone the power to create and share ideas and information instantly, without barriers. - Twitter's Mission Statement
So how can you provide that without over-posting?
Vary your content to keep things fresh:
Create posts with images, GIFs or videos.
Ask questions to prompt conversations.
Share quotes to inspire.
Use hashtags and mentions for broader reach.
Curate content from other sources in your industry.


Here's an example from Hubspot:
What's the next big social media platform that isn't currently a social media platform?

We'll start:

Zillow.

— HubSpot (@HubSpot) June 14, 2021
Post content at different times to see what works best for you and your clients. You can still use scheduling tools to post around the clock when you might be sleeping but your audience is awake. Just remember to follow up on conversations when you're back and remain authentic.
Track your analytics on Twitter to see what's working – and what's not – with your tweets and your audience. Take advantage of additional social media reporting tools to dig deeper.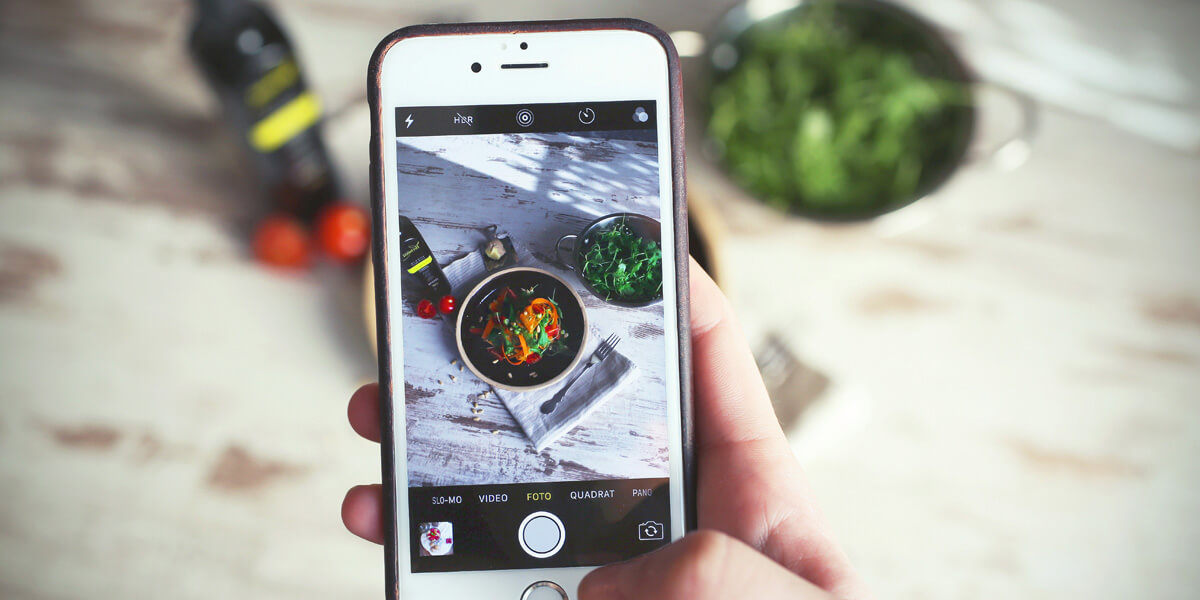 How often should you post on Instagram?
Instagram has also made changes, primarily by deprecating their old API and introducing a new API that allows direct publishing of photos to Business Profiles.
Instagram is a visual platform, so what's the best way to use it for your brand?
Post high-quality photos and videos that showcase your product or service in the best possible way. Nobody wants to see grainy photos or watch videos with poor sound quality. You have to project a professional image for your brand.
Take your audience behind the scenes. Give them a taste of what it's like to work at your company. Or what happens in the canteen. Bring your brand photos to life with real-life experiences. Remember that authenticity is everything.
Try using Instagram Stories to post fresh content every day, as they disappear after 24 hours.
Stories allow you to post more, without tarnishing your brand's image.
The stories appear at the top of the newsfeed, so you have an excellent opportunity to catch your audience attention as soon as they open the mobile App. And if your content is top-notch, you'll have people craving your daily update.
Remember to add hashtags and mentions in your message. Instagram captions can be a tough nut to crack, but remember that the more compelling your captions are, the more engagement your posts are likely to receive.
Experiment with Instagram Reels. They're Instagram's answer to TikTok videos and are proving to be a great source of engagement on the platform.
Analyse your performance. You'll only find out what works for you and your clients through testing and measuring results. If you have an Instagram Business Profile, then you could do this on the app with Instagram Insights. Equally, if you'd like to take a deeper dive into your client's performance on Instagram, you could carry out an Instagram audit to get a clearer picture of how their content is doing.
How often should you post on LinkedIn?
LinkedIn is becoming a more hands-on platform that rewards consistent posting and engagement.
LinkedIn expert John Espirian shares some examples of how he increased engagement on LinkedIn. You may want to try these ideas and see if they work for you:
Write text-only posts to get more engagement. You'd think images or videos would be better, but John found text-only worked best for him.
Use emojis and icons in your posts to break up text and make your post stand out in the news feed.
Use LinkedIn native video rather than sharing a link to a video on YouTube or Vimeo. LinkedIn likes to keep content self-contained on its platform rather than linking to outside resources.
LinkedIn loves comments. Like Facebook, if your post gets good comments, then LinkedIn will start sharing it with an extended audience, so you'll get more views, more engagement and more shares. It's self-perpetuating.
Utilise hashtags on LinkedIn to reach a wider audience with your content. With hashtags gaining more traction than ever, learning how to use hashtags on LinkedIn is a worthwhile route to achieving higher engagement on your posts.
Try LinkedIn Polls to increase organic engagement. This a great way to gauge the pulse of your followers by asking them relevant questions related to their or your industry.
How to plan your social media content for 2022
Now that you know content quality trumps posting frequency, you might be wondering how to plan your content calendar for the upcoming year.

After the turbulence of 2020, it might be tempting for social media managers to avoid planning too far in advance, and rather, take each month as it comes.
If that's your strategy, then you could consider relying on social media holiday-themed content to populate your social media calendar.
It makes perfect sense really - certain social media holidays happen year on year, consistently, so you can rely on people to celebrate them, no matter what.
So, if you're unsure of the sort of content to schedule for 2022, why not consider clinging to seasonality in order to drive traffic?

Some solid holidays to celebrate on social include:


#ValentinesDay💘 - celebrated on the 14th of February every year


#MothersDay👩‍👧

- celebrated on the second Sunday in May in the US and the fourth Sunday after Lent in the UK.



#FathersDay👨‍👦- celebrated on the third Sunday in June

#BlackFriday 🛍 - celebrated every year on

the day after Thanksgiving Thursday in the US

#ChristmasDay 🎄- celebrated on the 25th of December every year


If you're looking for more social media holidays to celebrate, then check out our social media holiday calendar. It's packed with 240+ events that you can share with your followers.
Final thoughts
To summarise: There is no magic frequency when deciding how often to post on social media and you don't have to post at a particular time. The key is to post relevant, quality content on a consistent basis, and keep an eye on the times your audience engages with your content the most often.
Knowing what to post on social media and how often to do it are both key to running a successful agency. If you'd like to know more, check out our useful guide on how to start a social media marketing agency. In this free resource, we walk you through gaining authority as a new agency owner as well as the most productive ways of managing your client's social media profiles.
And now, it's over to you.
*This blog was originally published in January 2019, and updated for 2022.
Level-up your social media.
Subscribe to our blog to get valuable insights so you can maximise your results.