4-minute read
As the world evolves into a more connected place and consumers demand more from brands, digital marketers are discovering more trends that help them connect with their audiences, meet their demands, and capture market share. Keeping up with the latest trends is important to staying ahead of the competition, so in this post we offer you nine ways to stay ahead of the rest.
1. Virtual reality
Virtual reality has been a holy grail for decades, especially since a generation was treated to a fantastic vision of its future in the 1960s Star Trek series with the (still) amazing Holodeck. But until very recently, any real version of VR was still relegated to Hollywood camera tricks. Then came the Microsoft Kinect, the Oculus Rift, and a host of new and in-production VR hardware options that really got the ball rolling.
Now VR is the next big thing (for real this time), and brands like Marriott are already taking full advantage of what promises to be ubiquitous technology for the masses in the near future. 360 videos are the most popular form of this trend currently, and consumers don't even need VR gear to experience them, although it does make it all the more exciting.
One example is The North Face's 360 video offering the chance to join a mountain climbing adventure in Nepal. Another great idea is to offer a branded version of Google Cardboard, an inexpensive perk that will surely delight them. McDonald's even made Happy Meal boxes that transformed into VR headsets last year in Sweden.
2. Pinterest
Pinterest is one of my perennial favorite "watch for them to explode!" platforms. But the truth is that catalogue-y, visually based social platforms have seen huge growth in recent years, even if they haven't jumped from zero to number one overnight. The steady and impressive growth means that consumers are finding their way there and staying. Back in 2013, Pinterest was the second largest traffic source for social media sites, next only to Facebook.
Pinterest is still working to iron out their place in the marketing world, but you can use it to grow your email list and revenue. They've recently rolled out search ads for keywords and campaigns that some major companies are taking advantage of after successful campaigns from brands such as The Home Depot in earlier testing phases.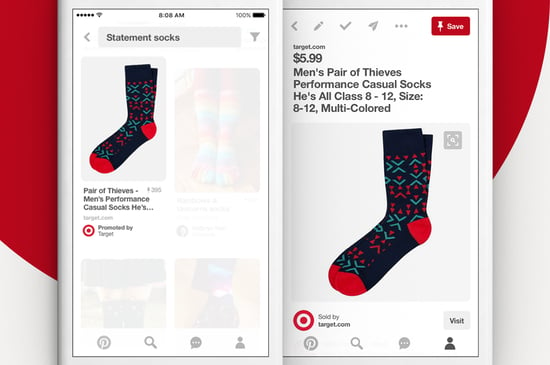 3. Vertical video and picture in picture
Apparently, I'm an outlier here, because I still think you should turn your phone sideways to take pictures or shoot videos. I'm in the minority according to trends, however, as Snapchat proved. Facebook took notice and rolled out their Vertical Video feature, which makes vertically-shot videos full screen on the mobile app instead of the previously cropped versions that tended to encourage skipping. A companion feature gives users the option to continue watching a video with picture-in-picture functionality so that they can continue scrolling through their feeds as they watch. Brilliant.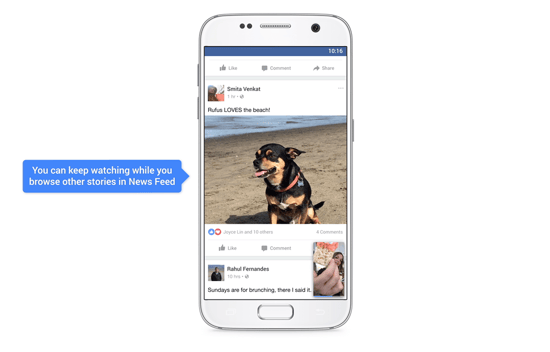 4. Messaging apps and chatbots
Messaging apps are now the most used apps on smartphones around the world, and have taken their place as the most popular form of communication between individuals, groups, and brands. Brands have responded by creating chatbots to embed in these messaging apps for handling everything from basic customer service, such as Hyatt to much more advanced functions.
Fast food chains like Taco Bell and Dominos have already rolled out the ability to place orders remotely through chatbots while in transit and pick them up ready to go when you arrive, and that's just the tip of the iceberg. Messaging apps are also a huge source of dark social sharing, something we'll discuss further down the page.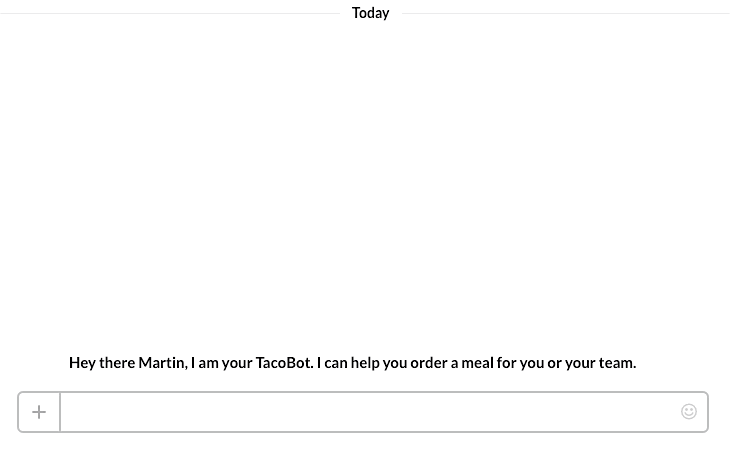 5. Social e-commerce
People spend their time on social sites, and brands advertise on social sites, so it only seems logical that consumers should be able to buy what they want while they're still on those social sites.
Facebook, Instagram, Twitter, Pinterest, and Snapchat are already engaged in social e-commerce practices, and that seems the most likely trend to continue at a rapid rate.
More than half of consumers currently follow brands on social media to find products for sale, and more than 30% of online shoppers use social media specifically to look for new products to buy.
6. Ephemeral content
Maybe it's privacy concerns, maybe it's novelty, but Snapchat started something with the idea of posts that disappear after posting them and brands have found great success on the platform. Now Instagram has implemented ephemeral content as well. Look for this trend to expand.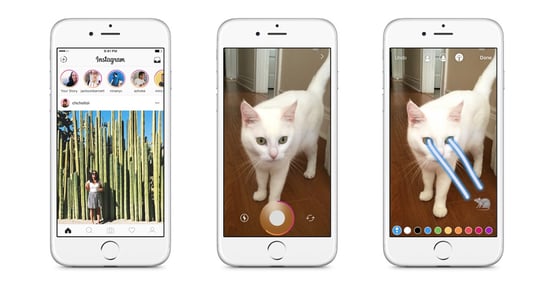 7. Live video
Despite the title of this post, we would be remiss to not mention the single largest trend happening in social right now. It seems every brand and almost every individual on social just can't help but broadcast a live stream of what they're doing. According to Periscope, their users alone watched 110 years worth of live video in 2016. Suffice it to say that this trend still has plenty of steam and room to grow in the future.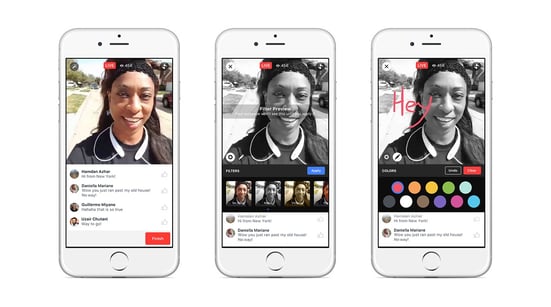 8. Tracking dark social
A major road bump in tracking and analyzing social and sharing data has been revealed to be the use of so-called 'dark social' sharing, primarily brand sharing done through private messaging apps and email clients that doesn't pass through a referrer, which is estimated to be about 70% of total social sharing. Tracking this will become a new obsession and rightly so, so be on the lookout for new ways to do so.
9. Merging platforms
Consolidation will continue as the major players keep snatching up smaller ones to incorporate into their platforms, like Microsoft has done with their acquisition of LinkedIn. The prime example is, of course, Facebook, with their additions such as Instagram and WhatsApp. The upshot of all of this is that people will spend even more time in a single social environment, since the need to leave will become increasingly unnecessary. And unless Twitter somehow starts making more money, they're probably the prime choice for purchase.
If you think we've missed any really important trends that digital marketers should know about, let us know in the comments.