Social media impacts your search rankings but not in the way you may think. It's true that search engines such as Google do not directly factor in social influence to their ranking algorithm. However, this does not give you a reason to ignore social media altogether.
One of the reasons why social media significantly impacts your search engine ranking is because of social sharing. This brings a number of benefits and among them are inbound links. If you know a bit about SEO, you have surely learnt that inbound links play a critical role in determining the value of a website to search engines. The more inbound links your website has, the more valuable it is considered to be.
Since you are thinking of tapping into the power of social media to achieve better ranking, there are a couple of things you should consider. In this post, we will be looking at 6 practical tips on how to improve your SEO results with the help of social networking sites.
6 tips to improve your SEO with social media
1. Have accounts with major social networking sites
The more active accounts you have on different social sites, the more power you will have. If time and resources allow, do not solely focus on having an account on Facebook, Twitter and Google+. There are dozens of other social networking sites out there that you can have a presence on.
Take note, however, that simply creating a profile or publishing duplicate content across all of your networks does not guarantee any results. For example, Facebook found over 170 million profiles that were either duplicate or fake back in 2015. (Source: The Huffington Post)
Fake accounts have no real value to the consumers and search engines know this. On the contrary, increased activity on your social channels will lead to an increase in visibility and more links, and this leads to better rankings.
2. Invest in local listings
Once you have a Google+ account, ensure you register for Google My Business. It's a free business listing that appears prominently in search results and also helps Google verify your business and website, thus giving your pages a better ranking. The page should include information about your brand, opening hours, physical address and high-quality images.
Your customers will also able to review your company through Google, so it's worth suggesting to your happy customers to write one. If you use other review sites, like Yelp, Trustpilot, Yahoo! or Glassdoor - make sure your profiles are up to date there too.
3. Create contagious content
The key reason why social media works so effectively in boosting your site's traffic is because it encourages social sharing. The more shares your post gets, the more people get to see it and the more traffic you stand to gain. But how exactly do you ensure your content is shared? The answer is to create contagious content.
For your content to be engaging, it has to inspire your audience. It should contain information that makes your followers feel good when sharing it with their friends. The content you create should:
Have a compelling story
Be easy to remember
Contain emotional value
Add practical value to your followers (informative and useful)
Your content does not necessarily have to be text. You can use videos or images (it's highly recommended). The key is to ensure it satisfies most of the points listed above. You also have to keep up with the trends and ensure your profiles are always active. Add new posts at least once a day and slowly build up to posting multiple times a day.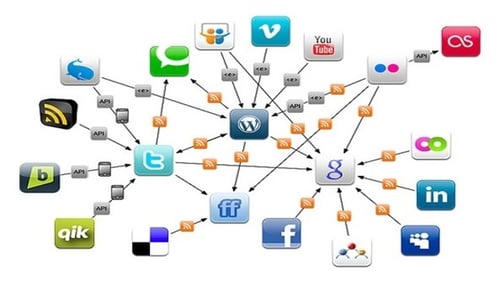 4. Build links from social channels
Google puts high value on quality links that originate from quality sites. Social media sites today are considered high-value and creating inbound links from these sites will significantly boost the value of your website. When publishing on social media, make sure you add a link that directs the audience to your website, blog or landing page.
Links from social media are considered to be higher-quality links mostly because these sites have higher web authority. Just make sure the links you include are working, e.g. when you create a YouTube video, make sure you embed a link to it in your post.
5. Make your content searchable and shareable
Contagious content is much easier to share (refer to point #3 above). But you also need to make it simple for users to engage with your content. For example, making content more educational or less promotional, users are more likely to respond or share your message with their friends or family (your potential customers).
One of the best platforms for finding and sharing visual content is Pinterest. The platform encourages content sharing in a unique way by allowing users to "pin" (bookmark) things they like to their own "boards" (pages). Pinterest is good for business, especially if you are an e-commerce website and already have lots of high-quality images.
When it comes to your business posts on social media, you will want your content to be seen by as many prospects as possible. So do not make your profile private as this will only limit the number of people that can see or discover your company.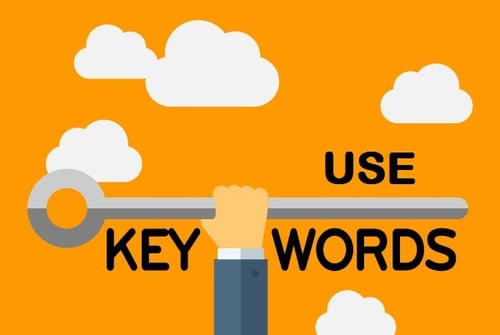 6. Use keywords
Although this point is related to the previous one, it is worth discussing on its own. Keywords make your posts searchable, both by your followers and search engine crawlers. Do some keyword research and select the right keywords you want to use, also don't forget to add hashtags to social media posts that are relevant to your industry or business.
By using keywords in your posts, your followers (and new users) may see your post pop up when they search for the same or related topic. This can potentially increase the impressions you get on your posts, as well as engagement (e.g. likes, shares, +1's, retweets). At the end of the day, you will enjoy increased traffic to your site.
Conclusion
To improve your SEO with the help of social media sites, you have to be active on your profiles, continuously publish engaging content and use the right keywords, all while often linking back to your own site or blog.
Growing your follower base is a slow and tedious process but it is worth it. Present your brand and products uniquely and in a consistent manner, using the same voice to update your users every day. Posting useful articles, answering enquiries and general discussion items will further help you grow your following.
Remember, the easier it is to find and share your content, the more followers you will have and, hopefully, the more engagement and exposure you will get. Statistically, pages with more followers with an engaged company tend to rank better in searches than those with fewer followers.
Level-up your social media.
Subscribe to our blog to get valuable insights so you can maximise your results.