Creating a social media strategy for you or your client comprises many parts, including which social media channels to use. After all, you want to get the best possible return for your posts.
So, how do you decide which channels are best suited?
Do you go for the largest and most well-established favourites like Instagram? Or do you opt for an up-and-coming network that has less competition?
Decisions, decisions...
In this article, you'll discover which social media platforms exist and which types of content tend to perform best on each channel.
Additionally, you can check out our video with Agency Owner, Desiree Martinez, on how to pick the right social media channels for your clients.
Which social media channels are best for your business
Quality always trumps quantity.
It's better to choose two or three channels and post high-quality, engaging content consistently rather than spreading yourself over more channels and posting low-quality content.
Focusing on a couple of networks allows time to interact and engage in conversations, which ultimately leads to more conversions and customers.
Whittney Hines –Digital Marketing Specialist at FranFund – advises her team to be more concerned about the quality of the posts they create for their clients. She also asks clients to verify the content reflects their organisation and encourages them to interact and post additional content.
But how do you decide which social media channels are best for your own or your client's business?
Here are the things you need to consider:
What are your social media goals?
Before you decide which social media channels to use or what types of content to produce, it's essential to set your social media goals.
If you don't have goals and objectives, you can't measure performance.
Ask yourself: "What do I want to achieve on social media?"
For example:
If you want to increase brand awareness, then consider using a mix of targeted Facebook ads and short-form vertical videos, such as TikTok or Instagram Reels.
If you want to generate more leads, then consider using LinkedIn as it's renowned for B2B marketing.
If you want to sell a product, then consider a visual channel like Instagram or Pinterest that both offer product tags and prices with links to your e-commerce store.
What social media platforms are your target audience using?
The next step is to evaluate what channels your target audience uses.
For instance, if you or your client's audience spends most of their time on LinkedIn, then it would be a waste of time using TikTok.
If you're already using social media, then check your existing data to see what's working. For example, you could check the Facebook Page Insights to see who is viewing and interacting with your content: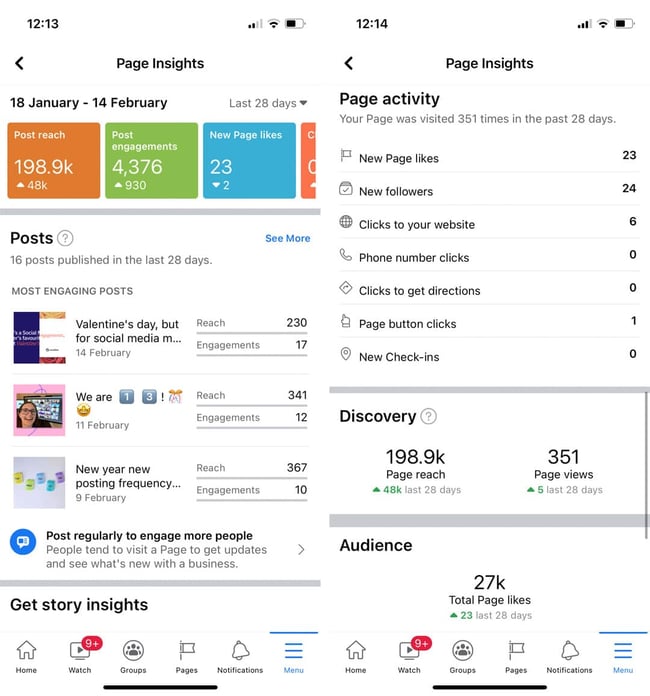 Pro Tip: Use additional social media analytics tools like Sendible to measure more insights, get one-click reports, and automatically send them to your clients.
On the other hand, if you're starting fresh or you want to check potential new channels, then the Pew Research Center provides some useful data on the demographics of social media use.
For example, in the US:
Pinterest is more popular with women (46%) than with men (16%).
Those with higher levels of education report that they are LinkedIn users. Roughly half of adults who have a bachelor's or advanced degree (51%) use it, and furthermore,

88% of LinkedIn users also use Facebook

.
Make time to short-list the best channels for your target audience based on data.
What social media platforms are your competitors using?
Another useful step is to check which social media channels your competitors are using. Looking at your competition will also give you an idea of the typical content in your industry or niche.
Questions to ask:
What channels are your competitors using?
What channels are delivering the most engagement?
What type of content on each channel drives the most engagement?
You can use social media monitoring tools to set up alerts and notifications that track your competitor's online activity.
What resources are available?
We already highlighted that quality is more important than quantity. At this stage, it's essential to consider how many social media channels you need to achieve your goals.
For instance, if you only use one channel, you might not be able to increase brand awareness.
It's also important to consider your budget and skills.
How many channels can I manage within my budget?
Do I have the right skill set to create the content for these channels?
For example:
If you have a small budget, then you may only be able to target one channel to start with. Trying to cover more channels would probably result in low-quality content and interaction.
If you have limited resources, you may not have the skills required to create the right type of content. For example, if you decide to use Pinterest, you'll need a graphic designer to produce stunning images.
So weigh up what you can and can't do with your resources. Because at the end of the day, using one right social media platform can grow your business faster than using multiple platforms haphazardly.
Which social media channels exist, and which type of content performs best on each platform?
When it comes to social media, you're spoiled for choice with the number of channels to choose from:
The most popular social networks are ranked by the number of monthly active users (MAUs). These networks usually have the highest engagement, too.
For instance, Facebook – the first network to hit 1 billion MAUs – gets high engagement. Whereas Pinterest – the quickest to hit 10 million MUVs (monthly unique visitors) – has less engagement.
Most social networks have a global appeal. But others – like QQ in China – are country-specific.
Each channel has its pros and cons, including the type of content that performs best. So let's take a look at each one in turn.
Facebook
Facebook is the most popular social network, with over 2 billion people using it every month.
From a business perspective, there were 80 million SMBs (small-and-medium-sized businesses) using Facebook Pages and 10 million using the advertising platform in 2020.
From a social media marketing perspective, Facebook is the most important channel for both B2C (68%) and B2B (48%) marketers.
According to the latest social media trends, creating online communities is more important than chasing followers, and Facebook is a perfect place to do so!
With recent algorithm changes and the iOS 14 update impacting advertisers, it's become much harder to position pages on users' News feeds. However, Facebook Groups are a different story. Users can join discussions, quickly find the content they're most interested in, and connect with like-minded people. This creates a sense of community that you can easily manage and interact with on a more personal level.
Instagram
Hot on the tail of Facebook is Instagram. Over the past few years, the network has overtaken established channels like Twitter and LinkedIn, and now has over 1 billion users. So, it's one of the most important social networks for marketers.
Instagram is a mobile visual app, so it's important to post high-quality photos and videos that showcase your or your client's brand in the best possible way (user-generated content can be a great way to do this!)
Don't forget to use hashtags on Instagram in your captions either, as these also increase reach and generate engagement.
If you want to maximise your results, make sure to hop on the most impactful social media trend - short-form vertical videos:
Instagram Stories are a prevalent type of content. Their ephemeral nature allows brands to connect with their audiences in a more provoking manner, engage them with quizzes and questions, and introduce them to the brand's story
Instagram Reels

are a direct response to TikTok. And if your target audience is predominantly on this platform, you should definitely invest in developing this type of content. These videos present a great way to hop on viral trends, give your audience a peek behind the scenes, and show them a different side of your brand.
LinkedIn
LinkedIn has evolved from a resume and job search platform to a social network for professionals. Although recruiters still post job openings, individuals and companies can share updates through posts and articles. And LinkedIn now has native video posts and Live video broadcasts.
Pro Tip: If you're posting video content, make sure you include on-screen captions as many users watch in silent mode in the office.
LinkedIn is a popular platform for B2B marketers because the audience comprises business professionals from a diverse range of industries, many of whom hold a decision-making role.
HubSpot found that LinkedIn is 277% more effective for generating leads than both Twitter and Facebook: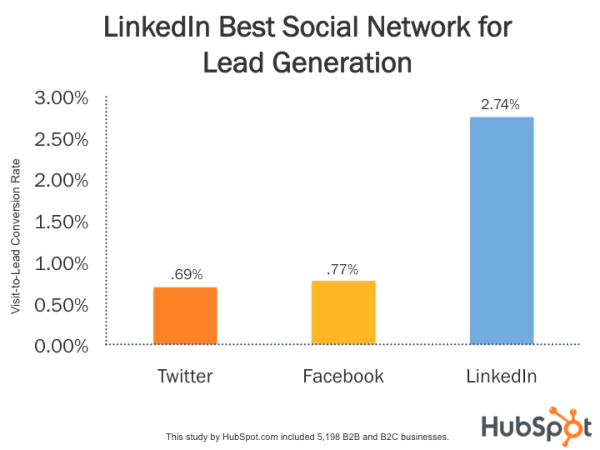 Twitter
Content on Twitter is slightly different. Unlike other channels, Twitter limits each tweet to 280 characters, so your message has to be on-point.
But it's not only a text-based platform. You'll see GIFs widely used along with images and videos to capture user attention in the fast-paced News Feed.
Twitter is ideal for sharing thoughts, asking questions, creating polls and promoting events and web content:
The perfect Valentine's Day gift for an SEO specialist?👇 🧡

— Semrush (@semrush) February 14, 2022
TikTok
TikTok is a social media app for creating and sharing short, user-generated videos. You can create videos of 3 to 15 seconds, as well as those up to 3 minutes long:
Still not convinced you should give this social media channel a shot? Let's dive into the most recent TikTok data:
TikTok has 1 billion monthly active users (MAU's).
Out of 4.48 billion active social media users, 22.32% use TikTok regularly.
Considering it was only released in 2016, TikTok was the 7th ranked social media app in 2021. TikTok has surpassed Twitter, Telegram, Reddit, Pinterest, and Snapchat in monthly active users.
TikTok is the most engaging social media app, with an average session length of 10.85 minutes, double Pinterest at rank #2 with 5.06 minutes.
In 2019, the time spent on TikTok was a mammoth 68 billion hours.
Monthly U.S. TikTok users have now passed 100 million, equalling 37.36% of America's 267.6 million mobile internet users, an 800% increase in 20 months.
TikTok's generation Z penetration is highest in America. 47.4% of their active users are aged between 10 and 29. However, American adults using TikTok grew 5.5 times in the last 18 months, with a 2:1 female to male gender ratio.
TikTok did start as a solely GenZ platform, but statistics show that this is no longer true. The COVID-19 pandemic and lockdowns that followed, paired with this social platform's openness and creative expression, allowed older generations to find refuge in it.
All brands, from airline companies and fashion brands to education platforms and social media networks, now have a TikTok account. Yes, even LinkedIn is on it!
Pinterest
According to various Pinterest research:
Shoppers on Pinterest spend two times more per month than people on other platforms.
64% say that it's where they go to find a product or service that they can trust.
Shoppers on Pinterest spend 40% more per month than people on other platforms.
People on Pinterest are 66% more likely to be open to new brands while shopping.
We think that this data is more than enough for you or your client to consider experimenting with this platform. That is if it suits your brand, of course. So let's see what this social media platform is all about.
Each Pin includes an image, infographic, or video, and a link back to the source, which makes it a great channel to drive traffic to your website.
Pins also stick around longer. Whereas Tweets have a lifespan of 15-20 minutes, a Pin can last up to 4 months.
The best-performing pins are typically tall vertical images (2:3 aspect ratio) rather than the landscape (16:9) or square formats you find on other channels:
You can also reach your target audience with Promoted Pins, Videos, and Shopping Ads.
Youtube
YouTube is the second most popular social media channel and the second largest search engine after Google. If you're going to use video content in your social media strategy, it makes sense to take advantage of this platform and master YouTube SEO, too.
People of all ages (especially the 18-34 range) enjoy watching videos online. YouTube's average watch time is 22.5 hours a month, with over 70% using their mobile devices.
Videos vary in length, but you'll find more in-depth ones on this social channel, compared to shorter videos on other networks like Instagram and TikTok.
Learn how to create a YouTube channel as a brand with our handy guide.
Snapchat
Snapchat is a social media app that focuses on sharing photos and short videos – known as snaps. Posts have a limited lifespan, and users aren't privy to any information on the number of views they receive.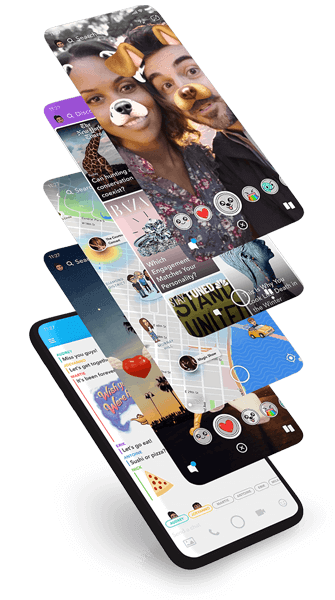 Snapchat is, at its core, a messaging app and therefore it's far more intimate than other channels like Twitter or Facebook.
Marketers and brands use Snapchat to create more personal connections with their customers. It's ideal for sharing unique, behind-the-scenes glimpses into the life of your brand, products, or services.
Snapchat was the first network to launch the Stories feature, although it's since been usurped by Instagram and Facebook.
WhatsApp
WhatsApp started as a messaging app for family and friends. But now the platform is geared towards businesses, too.
The WhatsApp Business app is ideal for small businesses to interact with customers easily by using tools to automate, sort, and quickly respond to messages: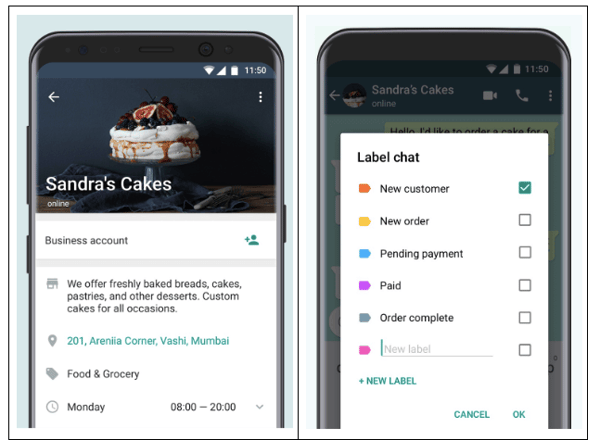 And for medium and large businesses, there's the WhatsApp Business API.
Facebook Messenger
Facebook Messenger is a mobile messaging app. Originally it was known as Facebook Chat but has been a standalone app since 2011.
Messenger allows users to connect with businesses to find deals, make reservations, get customer support, and more.
For example, e-commerce platform Shopify connects to Messenger so customers can buy your products directly in a chat, track their orders in real-time, and receive support: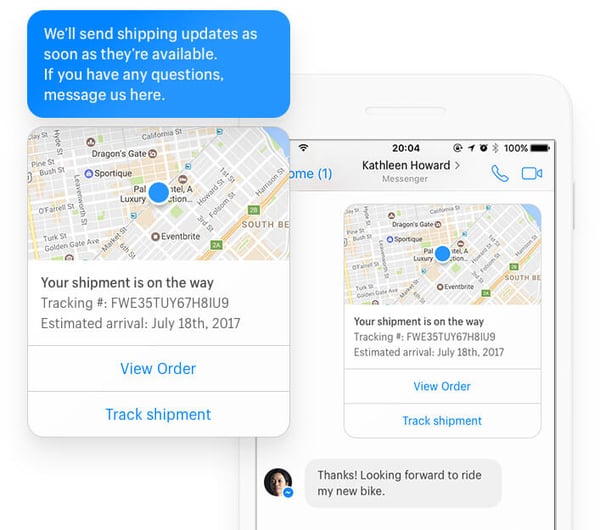 There are also plenty of Facebook Messenger marketing experiments you can try to get you started on the platform.
WeChat
WeChat has grown from a mobile messaging app into a multi-purpose "super app". Users can now use the app to pay bills, order goods and services, transfer money to other users, and pay in stores that accept WeChat Pay.
It's used extensively in China (where Facebook, Twitter, and Google are banned), Bhutan, and other parts of Asia. So if you have clients who conduct business in that region, it could prove really useful.
Businesses can create official accounts within WeChat - almost like mini-apps. Users then subscribe to the accounts and get promotions messaged directly to them or click to go to the shopping page.
QQ and Qzone
QQ and Qzone are owned by the same company as WeChat - Tencent, but are designed for younger users (aged 21 years or below).
Qzone is a Facebook-style desktop platform that allows users to write blogs, keep diaries, send photos, listen to music, and watch videos.
QQ is a mobile messaging app (text, voice, and video) with over 1 billion registered users across 80+ countries. QQ International offers non-Mandarin speakers the opportunity to use most of the features of its Chinese counterpart to get in touch with other QQ users via chat, VoIP, and video calls, and it provides a non-Mandarin interface to access Qzone, the previously mentioned Tencent's social network.
Sina Weibo
Sina Weibo is one of the biggest social media channels in China. It's classed as a micro-blogging site and is often referred to as the 'Chinese Twitter' as it shares similar features including a 140-character text limit. Over the years, it's transformed to include features similar to Instagram and YouTube.
As of the third quarter of 2021, Sina Weibo's daily active users amounted to 248 million in China, around 23 million more than the same quarter in the previous year. The microblogging company is one of the top social networking platforms in China with around 573 million monthly active users.
Reddit
Reddit – aka "the front page of the internet" – is a social news platform where registered users can submit content including links, text posts, and images. You post content in relevant subreddits (subdirectories) where other members vote it up or down.
Reddit is often referred to as an anonymous social media network because users can adopt any identity. This is why it doesn't come as a surprise that there are 52 million daily active users on this platform and that it in fact ranks among the ten most popular social media networks in the U.S. Just imagine the possibilities of total anonymity!
So, how do you reach these users?
Over the years, numerous experts did countless research, and we believe these are the most action-oriented:
Quora
Quora is a platform for asking and answering questions. Plus you can create a blog and write posts.
When you find a question to answer, Helvijs Smoteks recommends you "keep it valuable, easy to read, and entertaining," so you get more upvotes and drive more referral traffic.
Other than this, Quora is a great social media channel for creating an online community. By interacting and offering solutions to problems in the comment sections, you'll create authority. This authority will, later on, result in brand loyalty. Why? Because by resolving issues free of charge, you'll show the community that you're not just about the money but problem-solving and offering actual value.
Medium
Medium is an online publishing platform created by the co-founder of Twitter, Ev Williams.
"Medium is kind of like Twitter, just with long-form content."
You can either publish original content on Medium or republish your blog articles on the platform for additional exposure. But keep in mind that this platform may not provide as much readership as it used to because this platform has become a play to play/read one. Nevertheless, this channel will still provide you with high-quality traffic.
There's also the option to link your Medium profile with Twitter and Facebook so you can automatically connect with your social media followers who are on Medium.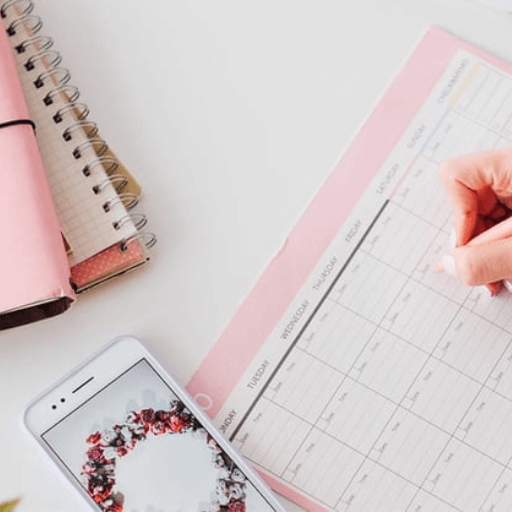 Trending social media channels to keep an eye on
Learn more about trending platforms such as BeReal, Mastodon Social, Lemon8, and Instagram Threads.
5 tips for generating effective content ideas for social media
Now you know which social media channels are relevant to your business, it's time to start creating engaging posts.
In need of some inspiration? Here are some content ideas to get you started:
1. Jump on hashtag holidays
Celebrating social media holidays that resonate with your audience is a great way to increase the reach and engagement of your posts.
The key to these sorts of posts is to keep them relevant to your audience and industry. For example, if your brand is in the social media space, events like #CommunityManagersAwarenessDay or #WorldEmojiDay could be great things to shout about!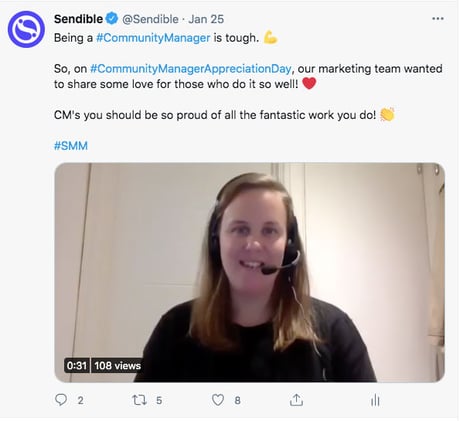 Pro Tip: Make sure to check out our Social Media Holiday Calendar for plenty of fun dates to post about.
2. Repurpose your content
Repurposing content makes your life easier. All you need to do is take big content pieces (like blog posts) and create smaller pieces of content with them (like videos & infographics). Then, you share them across your brand's social media channels.
Sharing these smaller chunks of content is a great way to breathe new life into older content and get more use out of the content pieces you've already spent a long time creating.
Pro Tip: If you're struggling to find images to accompany your repurposed content, use stock sites like Unsplash, and for videos, you can use tools like InVideo or design tools like Canva.
3. Share your brand's BTS story
It's important to remember that what connects consumers to a brand isn't well-polished visuals and a smart marketing spiel. It's humans and their stories.
Ultimately, consumers want to get to know the people behind your brand and they want to learn what makes it unique - so show them what's behind the scenes!
Introduce your team on Instagram Stories or share how your run your business every day on Facebook live. Capturing who your brand is and showing your process is what's really important here - it's all about being authentic.
4. Test, tweak and optimise
It's important to remember that a solid social media presence doesn't happen overnight. It takes time to discover what resonates with your customers.
So, take social media as a learning experience, and monitor what's working by comparing the engagement of your posts using a tool like Sendible. Our powerful reports are a great way to prove the ROI of your social media efforts to your clients.
Pro Tip: Take note of the days and times of successful posts, as well as the types of content that's working well. Spot trends and be guided by the stats.
5. Celebrate your customers
A business is nothing without its customers, so why not use social media to bring some attention to those who support you?
Always make sure to tag the relevant social accounts to increase the reach of your posts, and use authentic imagery wherever possible - followers love to see faces!
There are also powerful ways of turning customer feedback into engaging social media posts. Simply take what they've said and add it to your content - a simple review can make for a compelling visual on platforms like Instagram or LinkedIn.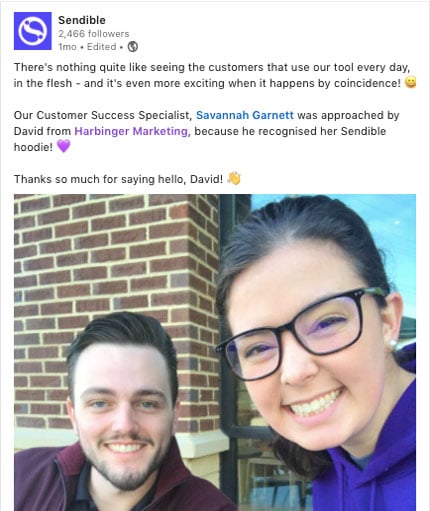 Over to you
Now that you have all the data on the best-performing social media channels, you're in the best possible position to create or amend your social media strategy accordingly.
Don't be afraid to start experimenting! Just make sure you've set measurable goals for each channel before you begin exploring the infinite possibilities of social media.