7-minute read
No intro, jump to the Snapchat marketing tips.
Snapchat functions differently than any other social marketing tool on the web. The primary reason for this is because Snapchat is, at its core, a messaging app and not a social media platform. This means that it provides unique branding opportunities compared to other platforms.
In my experience, Snapchat is far more intimate than something like Twitter or Facebook. These networks have public-facing proof of your popularity in the form of 'likes' and 'follows' while Snapchat does not. They have content permanently hosted on your profile to give users a snapshot of what kind of content to expect on your feed. Snapchat does not.
Snapchat is a personal, in-the-moment platform. Posts have a limited lifespan and users aren't privy to any information on the number of views they have.
For this reason, building popularity and carving out a personality for your brand is a long-term game. It's important to be able to hook users in and keep them following. The advantage to this is that because Snapchat is so content-driven and it offers a lot of opportunity for creatively connecting with your audience.
More than 100 Million users open Snapchat each day and spend an average of 30 minutes in the app. Since Snapchat went public in March of this year, Goldman Sachs has predicted that the company's revenue will rise to $2 billion by 2018 - a fivefold increase of its sales last year. With 200 Million active users on the platform, it's important for marketers to understand the unique opportunities that Snapchat provides to avoid their posts getting lost in the noise of user feeds.
We previously discussed ways to use Snapchat for business and growing your following. But once you have your following, what are the next steps for your brand's promotion on Snapchat? It's easy for Snapchat users to lose interest (and fast), so once you have those followers - it's important to hold onto them.
Snapchat marketing is about knowing your audience, engaging with them in an authentic way and adding a human face to your profile. No one wants to follow a profile that just posts commercials, so with Snapchat, there's some extra work that goes into keeping the relationship you have with your followers strong.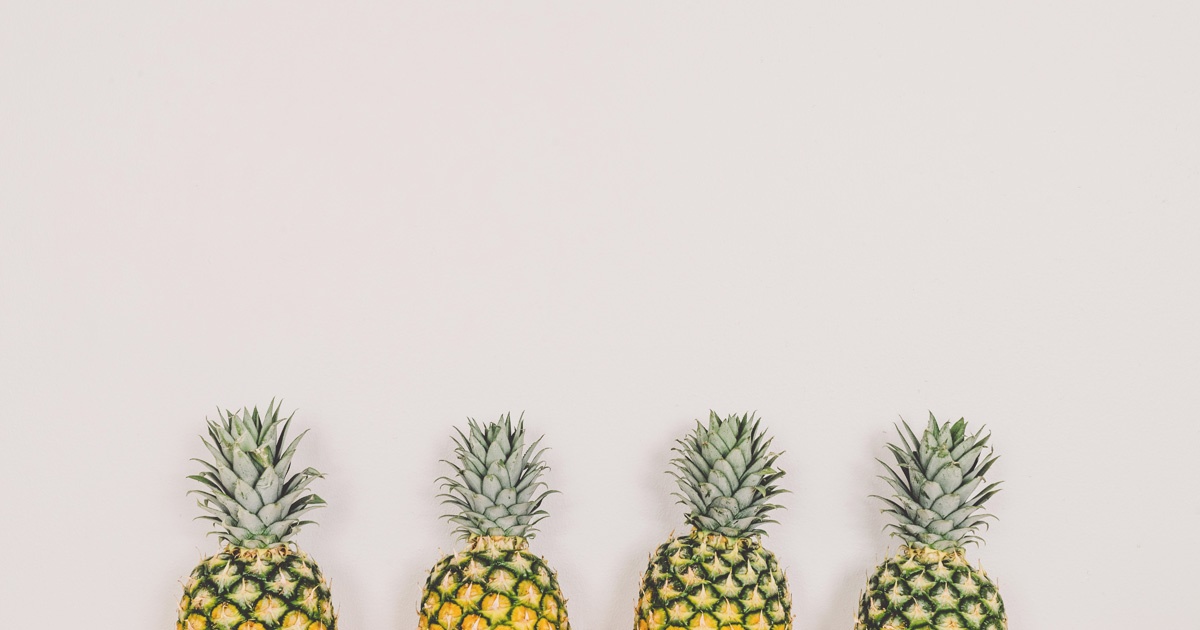 Snapchat marketing tips for standing out
1. Create a personality for your brand
Red Bull is the world's best-selling energy drink - so it's no surprise that the company has had huge success building its brand via Snapchat. The company has done a terrific job of carving out a character for their brand by recruiting larger-than-life personalities (such as Canadian snowboarder Mark McMorris) to take over their profile and give their followers a glimpse of the extreme sports lifestyle they associate with their brand's character.
It helps that Red Bull has a lot of resources at its disposal but you don't need to have a ton of money to create an intriguing character for your brand. Think about what kind of users you want to attract. What are their interests? What are they passionate about? Use this information to build a personality that resonates with them.
For person-driven business ventures - like artists or designers - this means showing some vulnerability to your Snapchat followers. Give them updates on your life. Be authentic with them. Authenticity in branding goes a long way and Snapchat is one of the best platforms for showcasing it.
Even if your brand's personality isn't that of a specific person, it's alright. Many brands such as Super Deluxe and Taco Bell have been successful in cultivating multiple personalities around their brand that resonates with their users, even if this means being snarky at times. Remember, that on Snapchat - being authentic is key.
2. Give users a behind-the-scenes look at your business
Humans have a natural curiosity about what happens behind-the-scenes at a business. So, giving your followers a sneak peek of the day-to-day workings of your company is a great way to capture the attention of your following and engage with them.
For some brands - this means having employees take over the reigns of their Snapchat feed. If your business venture is smaller, consider giving users a first-hand look at your creative process and showing them a day-in-the-life of your brand, or one of a particular team member.
What happens at your company? Who are the people behind the success of your business and what does their day look like? Remember that where other social media platforms have constructed posts that appear on their feeds permanently - Snapchat is an in the moment media platform.
Planned social media posts and campaigns are best left to Twitter and Facebook. On Snapchat, give users a taste of what's going on at your company right now - at this very moment.
3. Tell a great story
Everybody loves a good story - but telling a good Snapchat story takes more than breaking down an extended commercial into short scenes. Snapchat's strength lies in how personal it seems, so if you want to tell your story right, use first-person experiences.
Big name brands like Sour Patch Kids have utilized the personal aspect of Snapchat storytelling by using social media influencers to create playful stories that aren't a direct advertisement for the brand but boost brand awareness and recognition.
Other brands have used Snapchat to create stories on more important matters to inspire action. The World Wildlife Fund famously used Snapchat as an integral part of its Don't let this be my #LastSelfie campaign to raise awareness for endangered species. Stories like this work because users are able to engage with brands on a more personal level without feeling like they're watching a commercial.
4. Tease your followers with exciting products
While the previous post types are effective in building brand awareness, the product teaser takes a much more action-oriented approach to Snapchat marketing. The goal here is to get users excited about a product launch and one of the best ways to do this is through teasers for the new product or event. Give people a tiny taste of your new product and leave them wanting more. This kind of campaign is effective because it sparks an interest that can spread to other social media platforms.
The cosmetics company, NARS Cosmetics effectively created a product teaser campaign in which they advertised that only their Snapchat followers would get a sneak peek of their new makeup line. E-commerce giant, Shopify famously used Snapchat as a recruiting tool for new employees and to generate awareness for its free stock photo service.
These campaigns are not only successful in maintaining a Snapchat following but also in engaging with followers on other platforms like Instagram and Twitter by encouraging them over to Snapchat.
5. Be interactive
When marketing on Snapchat, the goal is to be personal and interactive. Hosting question and answer (Q&A) sessions with either you or your employees is a great way to get your users to interact with your business on Snapchat and get to know it more personally by learning about the people behind it.
The luxury clothing line, Everlane has been very successful in using this technique with a weekly Q&A session titled Transparency Tuesdays, hosted by the company's community coordinator and social media lead. In these sessions, followers are invited to ask questions about the company and its products, and even send in their own unboxing videos of the company products.
The interactive nature of Everlane's Snapchat presence works so well because it allows users to apply a face to the company profile and helps to build trust between the user and the brand. As a user myself, I feel that Snapchat is the most personal of the social marketing platforms and this provides a unique opportunity for brands that wish to connect with their audiences.
6. Showcase the culture of your business
With its off the cuff format and in the moment philosophy, Snapchat provides great opportunities to cultivate your company culture and explore the personality of your brand.
This can be especially important for B2B brands since identifying like-minded companies is an important part of deciding who to do business with. Although many B2C brands have been able to do a lot of fun, interactive things with Snapchat, B2B brands have been successful in making their brand stand out on this platform as well.
Hubspot, a company that creates inbound marketing software for businesses, has done this especially well. After launching their Snapchat channel in March 2016, Hubspot has used Snapchat as "a way for their clients to get an inside look at the business and understand the business culture a bit better."
According to their blog, Hubspot's goal for Snapchat marketing "is using a human voice that fits in the Snapchat world, rather than a voice that's stuffy or ultra-professional." Notably, this includes using the platform to document a bone-marrow charity event hosted by the employees of the company.
Expressing what matters are important to you can go a long way for B2B companies when reaching out to other companies and promoting a company culture that goes beyond simply directly advertising a product or service. Showcasing a great company culture can also prove useful when you are looking for new talent.
7. Don't be afraid to outsource content creation
Another useful tip, especially for B2B businesses marketing on Snapchat. Look outwards and crowdsource your content creation to employees, business partners and influencers. Remember that Snapchat's strength is in its human element, so allowing employees to take control of the platform for the day is a great way to showcase the positive aspects of your company and brand.
Technology giant IBM has been especially successful in this. IBM has a created a submission form that gives employees the opportunity to take over the company's Snapchat for the day. The benefit is twofold: it gives companies that work with IBM an opportunity to put a face to the brand and connect with the brand on a more visceral level.
Follow along on 👻 Snapchat today (ibm) as we take you on a tour of one our microelectronics labs! 🔬 pic.twitter.com/13ru0mYamD

— IBM (@IBM) June 9, 2016
Wrapping up
A platform like Snapchat provides a unique opportunity for branding that other social networks aren't able to provide. The intimate personal nature of the platform allows you to connect with users on a deeper personal level. The goal of branding on Snapchat is not to increase sales or followers but to give your brand an identity that users can relate to and truly feel a part of.
Editorial credit: Ink Drop / Shutterstock.com
Evan Ferguson
Evan Ferguson is a writer and digital artist based in Toronto, Canada who goes by the moniker HarveyStewart. He's written about content marketing, futurism and technology. He graduated from York University in 2012 with a degree in Journalism. Connect with him on Instagram @harveystewart.