3-minute read
Social media has changed the world. It has created a global village, defying the constraints of time and space. One thing you may not be aware of social having an impact on is SEO. Now that social media and SEO are intertwined, marketers need to utilize both. Here's an introduction to SEO and how it can transform your social media marketing.
What is SEO?
When searching on Google, you'll see organic and paid results like this: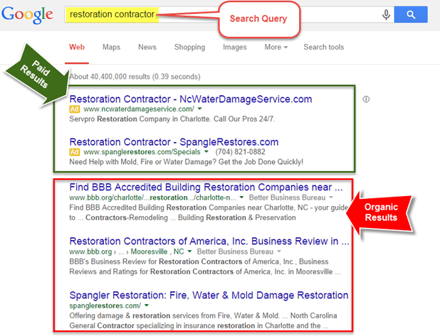 In a nutshell, search engine optimisation is the process of emerging from the depths of the Search Engine Ranking Pages (SERPs), to a visible ranking position (below the fold).
Google's Algorithm updates assess your site, using hundreds of different factors. These ranking factors fall into two groups, relevance and authority.
Relevance can either refer to how well your search terms correspond with your content and website theme or how well your web page corresponds with sites you are linking from. If someone searches for "buy walking boots" and your website sells high quality walking boots, your site will rank.
Authority metrics refer to the strength of your website or page. They predict how well your web page will perform in the search engines. Authority is one of the most important ranking factors. Marketers mostly use this metric to compare the strength of pages and websites. To boost your authority you should have loads of high-quality back-links. Rule of thumb: quality is better than quantity.
How do social media and SEO work together?
A long time ago, when social media was the new kid on the block, Google noticed that people were sharing content they liked on their Facebook or Twitter accounts. So now search engine crawlers also consider social shares as backlinks.
All this means is that a well-planned social media campaign can now help you rank well in the search engines. Here are three top tips explaining how you can make this happen:
Keyword Research
When you're deciding on the name of your campaign and what hashtags to use etc, do a little keyword research first. People search for things using loads of keyword variations, so if you find a relevant search term with high search volumes and low competition, your website has a better chance of ranking. Create a page on your site using the keywords you chose for the campaign when browsers search for your campaign, your website will show up and you'll get clicks.
Encourage sharing with great content
Whatever the mechanic of the competition is, make sure you create brilliant content that encourages people to re-post, re-share and re-tweet. Remember, if you include a link to your website in the social post and it gets loads of shares, these shares equal backlinks!
Get the PR guys involved
Publicize your social campaign with a press release (and maybe a stunt of some kind). Add in some links back to your site, as the word spreads, your referral traffic will accumulate. What you'll have just done is called link building. It's a key part of SEO and really helps your site get traffic.
Investing in local listings can also work to improve your SEO with the help of social media.
So what are you waiting for? You'll be running social campaigns anyway so why not use them to drive traffic too? SEO is a whole other marketing discipline, so if you want to see a real uplift in organic traffic, learn SEO, get empowered and start getting those free clicks!