Social media can be a daunting place, no matter which channel you're using.
Whether you're working to promote your clients on social media or your agency itself, social media attracts a lot of negative press and criticism—which can leave marketers feeling down about our roles and contribution to the wider world.
But there's one thing that can help: Cause marketing.
In this guide, we'll explore the definition of cause marketing, talk about why ethical social media marketing is important, and share seven cause marketing examples you can use for inspiration.
What is cause marketing?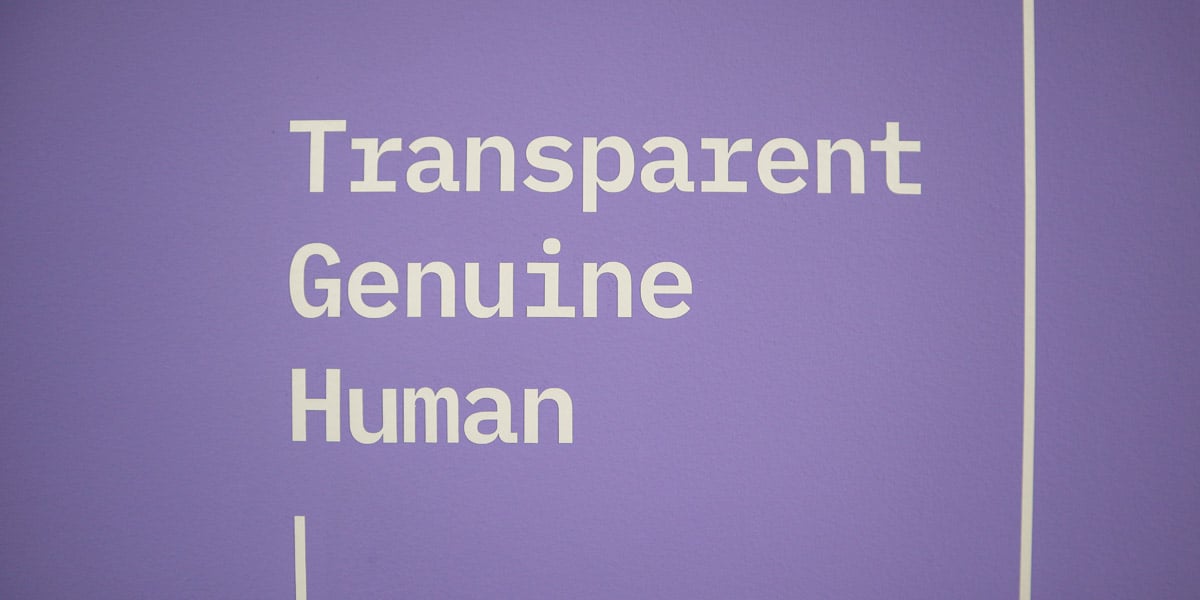 Cause marketing can help you prove to potential customers that you're an ethical brand, but what is it?
Here's the definition:
Cause marketing is a type of marketing or advertising that focuses on social issues, such as equality or diversity. It's designed to raise attention around the topic, while increasing a business' profits.
Let's say that you're running a campaign that touches on climate change, for example. This is a cause marketing campaign because you're bringing attention to a socially important topic… Even though it doesn't directly relate to your business.
Why is it important for my business to be ethical?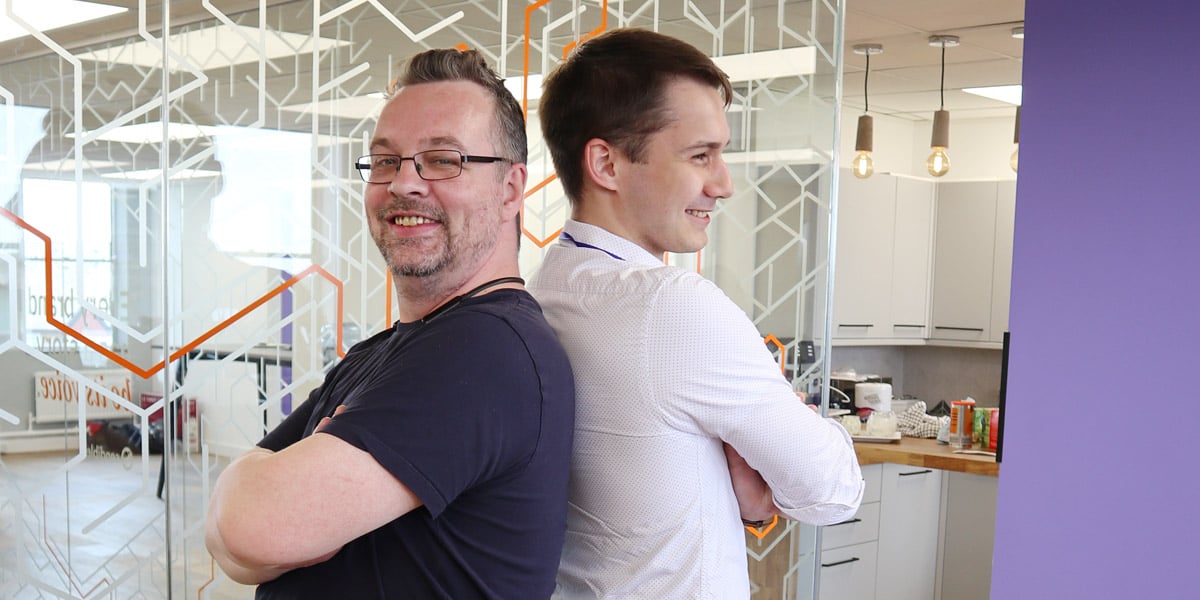 Social media marketing is a great way to bring about positive change and attract attention to valid social causes.
But why is it important for your business to prove that it is socially conscious? Consider this:
56% of Americans

will stop buying from brands that they believe are unethical.

91% of consumers

reported they were likely to switch to a brand that supports a good cause, given similar price and quality.

96% of people

feel their own actions, such as donating, recycling or buying ethically, can make a difference.
It's important for your agency to produce this type of social media content for your clients. If they experience the above (and boost sales), your agency will play a role—helping to retain those clients.
Isn't that what we all want?
7 cause marketing examples to inspire your own
Are you ready to add cause marketing to your social media checklist? It will help you make more sales for your client, and make sure their customers see them as an ethical brand.
(It won't just benefit them; your agency will be credited with the outstanding results you'll achieve, too.)
Here are some examples of creative work that can inspire you to produce innovative work for your clients on social media:
1. Project Body Hair by Billie
Women's razor brands have never shown body hair in their adverts.
However, women's razor brand Billie wanted to change this and promote the idea that female body hair is normal. So, they created this video to promote their cause marketing campaign:
You'll see that the video itself has over 1.2 million views. Plus, the hashtag that Billie created to go alongside their campaign, #ProjectBodyHair, has more than uploads on Instagram.
As a result of the campaign, they got links from Glamour and Allure—both of which are websites read by their ideal customer, and authorities in their niche. This undoubtedly had a knock-on effect on their SEO strategy.
Plus, PopShorts' Jake Hay says that "during the company's first 11 months, they gained 65,000 followers purely via social sharing."
That boost in brand awareness was sure to work wonders on their bottom line.
2. Slap Her by Fanpage.it
Domestic violence and abuse is a serious topic. Not many brands want to comment on it because it's so sensitive. However, a Facebook video created by Fanpage.it went viral—even though it centered around abuse.
The creators asked young children to slap their friends, and shared their reactions in a video:
It went viral back in 2015, and has amassed almost 50 million views since it was originally published. As a result, this project went much further than being a "viral video." It changed people's perceptions of domestic violence—a fantastic achievement.
3. The Best Men Can Be by Gilette
Gilette's old slogan was "the best a man can get". Old fashioned, right?
They decided to change their slogan to "the best men can be" showing support for the #MeToo movement, which aims to combat sexual assault and harassment and prevent this sort of behaviour from happening in the future.
Their short film created to launch the new slogan went viral, and their Facebook version amassed over 11 million views in just eight months. Plus, their announcement tweet achieved 228 thousand retweets—bound to position them in front of millions of ideal customers.
"Boys will be boys"? Isn't it time we stopped excusing bad behavior? Re-think and take action by joining us at https://t.co/giHuGDEvlT. #TheBestMenCanBe pic.twitter.com/hhBL1XjFVo

— Gillette (@Gillette) January 14, 2019
Summarising, marketing expert Jitesh Keswani says:
"I remember looking at the commercial and getting teary-eyed. That's when I realised that it's not enough for brands to have amazing products, they need to learn how to sell them, with a campaign that inspires."
4. This Girl Can by Sport England
Did you know that women are less likely to do physical exercise than men? Not only that, but one survey found that "outdated stereotypes and social norms are prohibiting positive change."
After reading that, you'll see why we need to stop thinking sports are for men.
That's the reason why Sport England published this YouTube video. It shows women playing sport (and being good at it, too!):
Since uploading, Sport England says it has inspired 2.8 million women to take up some form of sport. Not a bad achievement for a short viral cause marketing campaign.
5. Real Beauty by Dove
If you search for cause marketing campaign examples, there's a strong chance that Dove's campaign will be featured in the list… Rightly so.
Although this campaign is old, it's one that we remember because of how powerful and unique it was at the time.
Dove published a video that showed how long it takes for women to get ready. The goal? To help spread awareness of the fact that our perception of "beauty" is distorted, and help women with their self-esteem:
The interesting part? Dove didn't mention their products at all, as Fueled's Ciara Hautau explains:
"Though it didn't even mention a Dove product, it does create a positive association with the brand and the messages they're trying to bring across."
Yet after the launch of Dove's RealBeauty campaign, sales for the brand jumped from $2.5 to $4 billion in the campaign's first ten years.
6. Rang-Tan and Palm Oil by Iceland
Another memorable cause marketing campaign came from supermarket Iceland last year.
Iceland's Christmas advertisement focused on palm oil; an ingredient used in lots of supermarket products and foods, but is causing orangutans to become endangered.
Iceland released the short video online. However, it ended up being banned from TV because "it was in breach of rules banning political advertising."
Despite that, the Rang-Tan campaign was so popular that a petition started, calling for it to be shown on TV. Plus, thousands of people used #NoPalmOilChristmas, which helped raise awareness about their campaign:
@IcelandFoods you'll be glad to hear your advert has had an effect on one little boy Elliott, aged 9 #NoPalmOilChristmas pic.twitter.com/HZaJzeoIVH

— nic marsh (@nicm61) December 13, 2018
According to CampaignLive, the launch week of this campaign boosted Iceland in the supermarket sector from 5.9 points 21.6. (The highest of any retailer on the YouGov BrandIndex.)
And, those extra votes resulted in extra sales. Since the Rang-tan cause marketing campaign launched, year-on-year sales of Iceland's palm oil free mince pies have risen by 11%.
7. #ForeverAgainstAnimalTesting by The Body Shop
The Body Shop have always been against animal testing. It's engraved in the brand's core values, and they've carved a reputation for being a socially conscious brand because of it.
They took this form of cause marketing a step further on social media by creating the hashtag #ForeverAgainstAnimalTesting. The Body Shop then asked celebrities and influencers like Maisie Williams and Ariel Winter to spread the word:

Show me ya bunny ears to show you are #ForeverAgainstAnimalTesting! 🐰 Sign this https://t.co/YUvdZ7kIt9 @thebodyshop @CrueltyFreeIntl #ad pic.twitter.com/lMi4u31qaP

— Maisie Williams (@Maisie_Williams) June 1, 2017
The result? They managed to get 8 million signatures on their petition to ban animal testing at the United Nations.
8. The Ice Bucket Challenge by ALS
Back in 2012, there was a social media challenge that almost everyone took part (or was nominated!) in: The Ice Bucket Challenge.
People had to pour a bucket of ice cold water over their heads, and nominate their friends to do the same. The goal? To raise awareness of ALS—a neurodegenerative disease that affects nerve cells in the brain.
Jeff Neal of The Critter Depot explains why it worked so well:
"It was the equivalent of playing *tag* on social media, while simultaneously bringing awareness to ALS. It was fun watching friends, and daring to try it yourself when tagged."
Millions of people joined the viral social media challenge—including celebrities like Mark Zuckerberg, Tom Cruise, and Robert Downey Jr:
Hemsworth! D'Onofrios! U have 24hrs to comply!! #ALSicebucketchallengehttps://t.co/mGbcnFGP3O

— Robert Downey Jr (@RobertDowneyJr) August 16, 2014
But it wasn't just celebrity endorsements and participation that helped raise awareness. As a result of the Ice Bucket Challenge sweeping across every social media platform, the ALS charity were able to fund a potentially life-changing breakthrough in treatment for sufferers.
...All from a viral social media challenge.
Final thoughts on cause marketing
As you can see, there's more to marketing than just promoting your product, or jumping onto a trend. Getting involved with a social cause can produce real results from social media, and help prove to customers that you're an authentic brand that can be trusted.
Use these cause marketing examples to start planning your own campaign.
...You never know, you could be the next viral social campaign we add to this list!
Level-up your social media.
Subscribe to our blog to get valuable insights so you can maximise your results.