With Black Friday and Cyber Monday looming around the corner, Thanksgiving has taken a back seat in the seasonal marketing campaign list, but it shouldn't do.
Thanksgiving is a great time to be thankful for your success, and reach out to others to thank them for being a part of your journey, and also, a moment to ask for something in return - it doesn't all have to be about money!
How to celebrate Thanksgiving on social media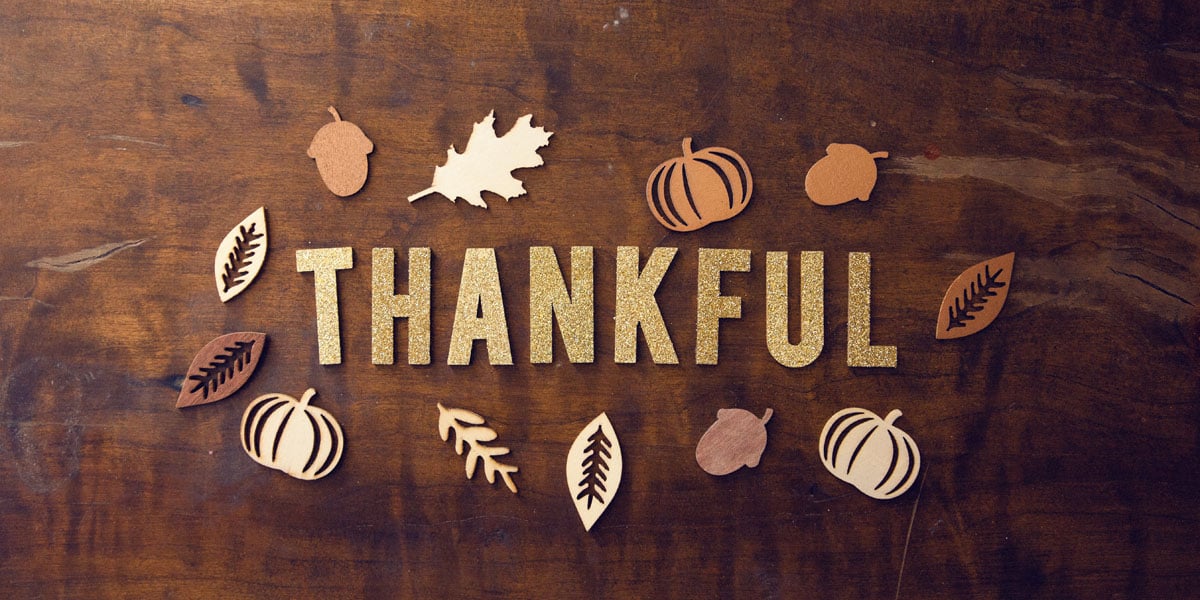 1. Give thanks to your customers
The success of your business depends upon your customers, especially those who have been loyal to you throughout. Thanksgiving is the perfect time to thank them for their custom and reward them with a little something special. Consider offering them an exclusive promotion or complementary content which is usually paid. If you have branded merchandise, why not do a giveaway?
#GIVEAWAY: RT & follow us for a chance to #win a #Pumpkin #Prize Pack: https://t.co/WVzrgGSFJU #spices #pepitas #thanksgiving pic.twitter.com/BW9UmLbNQQ

— Puritans Pride (@PuritansPride) 15 November 2016
2. Show appreciation to your partners
Partnered with a brand and created a great project together? Maybe you co-hosted a popular event with their help? Or maybe, you simply had a great response on social media thanks to that last photo shoot or blog collaboration.
Either way, this is a great opportunity to recycle your content like a pro and highlight your best partnerships. It's also a good time to strengthen your relationship with suppliers - give them some TLC. And if your partners have a discount you could offer to your customers, everybody can share in the Thanksgiving joy!
"If your content marketing is for everybody, it's for nobody."
- @joepulizzi https://t.co/6oKYpMHza0 #SMMW17 #ContentMarketing pic.twitter.com/GqZEni2J8o

— SocialMedia Examiner (@SMExaminer) 12 November 2016
3. Reach out to mentors and influencers
Connect with your influencers and mentors on social media to thank them for the advice they have given and the lessons that you have learnt. This is great for doing outreach on your social media accounts and if you reach out to influencers in a genuine way, they may be more likely to work with you in the future.
Influencer marketing has gained strength over the years and such campaigns help you leverage the power of social media influencers and their recommendation for your business.
4. Ask for reviews and referrals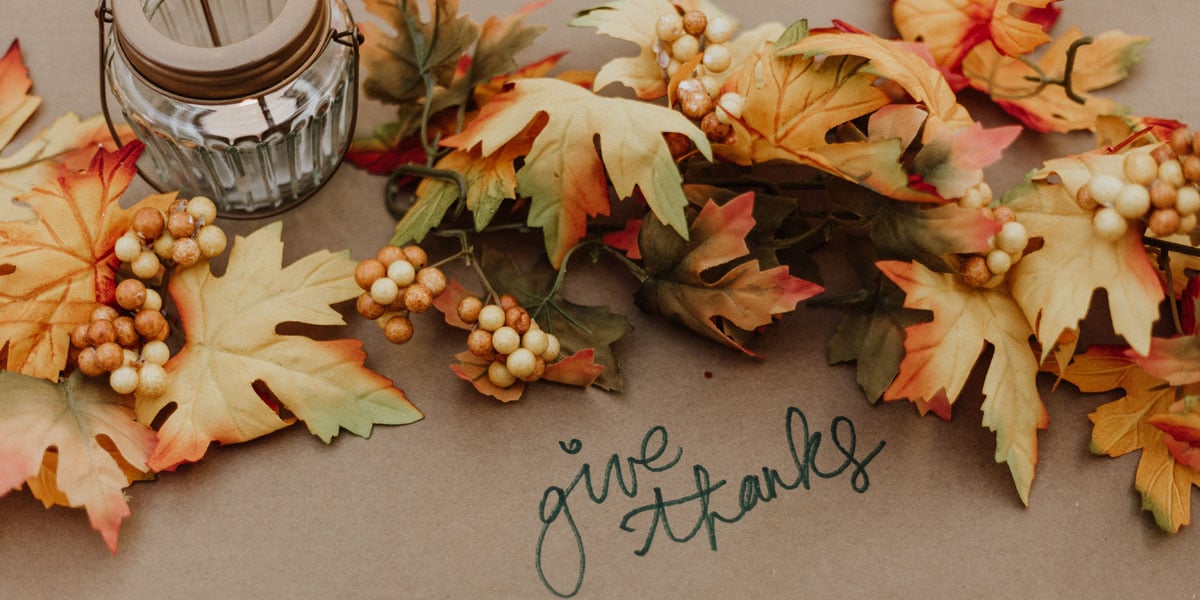 Thanksgiving is not just about you giving thanks, it can also be a time for receiving some. Which is why it's an ideal time to reach out to your satisfied customers to ask for some feedback. You could ask for an online review, testimonial or even a case study.
So why not show your thanks to those you contact, by letting them know that their advocacy is both appreciated and rewarded? We highlight our partners on the website, collect reviews on G2Crowd and have an affiliates programme.
5. Support a charitable cause and reward your employees
Another way of saying thanks is to support a cause you or your business believes in. If there is a way that you can help those in need, make sure to tie it in with your business and vision.
Among many other retailers, Costco respects its employees and their right to take a day off on Thanksgiving. After all, they are the ones who help in delivering the product and service to customers.
Thanksgiving may be a family holiday, but you can still celebrate it together with your colleagues. Create a hashtag (e.g. #givingthanks) that all team members can use when they post their lavish dinner tables with turkeys, pumpkin pies and casseroles.
Even a few photos will give you that extra engagement boost and you can share your festive spirit later on your main account if your brand is personable. If not, it's still great fun and helps to build the team spirit for you colleagues.
Summing up
Thanksgiving is a great opportunity for you to connect (or reconnect) with your customers, partners, mentors, suppliers and of course, your employees. Take advantage of the opportunity to be thankful this season on social media:
Give thanks to your customers
Show appreciation to your partners
Reach out to influencers and mentors
Ask for reviews and referrals
Support a charitable cause & reward your employees
Level-up your social media.
Subscribe to our blog to get valuable insights so you can maximise your results.