Do you want to create exciting content for your restaurant's social media account? You know, the type of content that will grow your following, generate more bookings, and drive more eyeballs to your delicious menu.
To make that possible, you'll need to be using social media effectively.
That's tricky, though. The restaurant industry is thriving and there are hundreds of new eateries popping up everyday. And, with over 660,000 restaurants operating in the U.S. alone, you might be questioning how you can stand out.
In this guide, I'm sharing exactly that - with the low-down on using social media for restaurants to make your social profiles sell like hotcakes.
Why should restaurants use social media?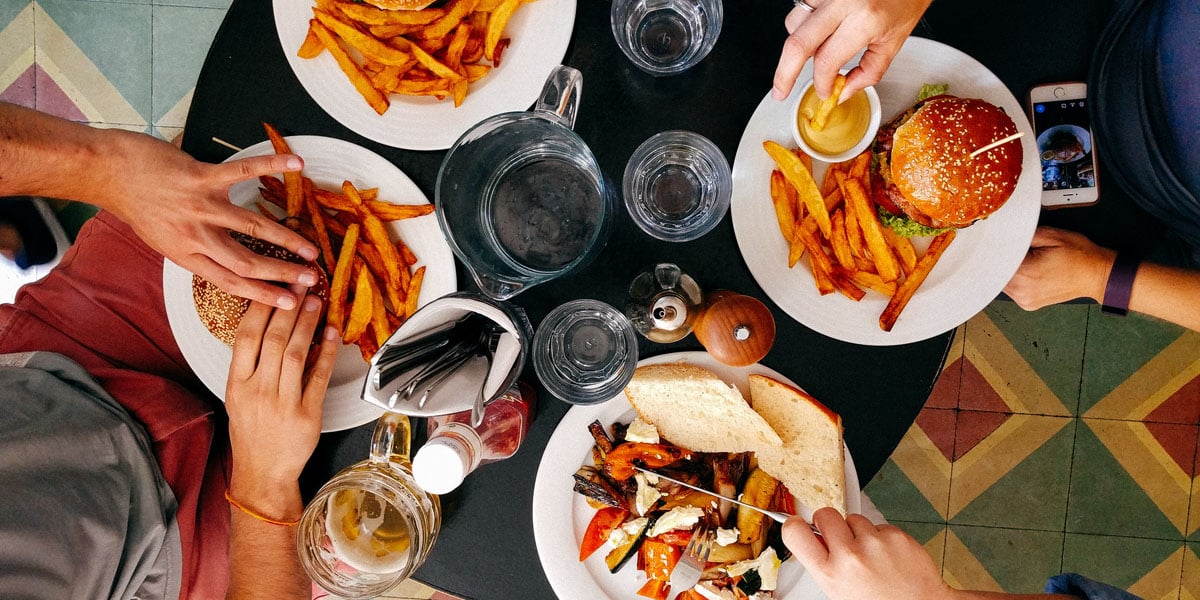 Before we jump in with our feet first and hit the "publish" button on your latest tweet, let's cover the basics and understand why restaurants should be using social media.
(Spoiler alert: The answer isn't "just because everyone else is".)
Target local people
You're likely already targeting local people through your marketing strategy. After all, your visitors can't visit a restaurant if there's a 5,000-mile ocean between you both, right?
Social media allows restaurant owners to target these people.
Think about it: How many social media sites do you use to find local eateries? For me, Twitter, Instagram and Facebook fall into that list. If a brand isn't active on either of them, I won't find them - nor visit their restaurant.
Your (local) target customers might be the same.
...without neglecting tourists
I know, it sounds confusing, but hear me out.
If you're only using social media to target local people, you could be sabotaging your reach and missing out on targeting non-local visitors who could potentially visit your restaurant - such as tourists.
That's because one third of travelers in the States are turning to social media to find inspiration for their vacation. Why not target these people, and encourage tourists to come through your doors, using social media?
It's more affordable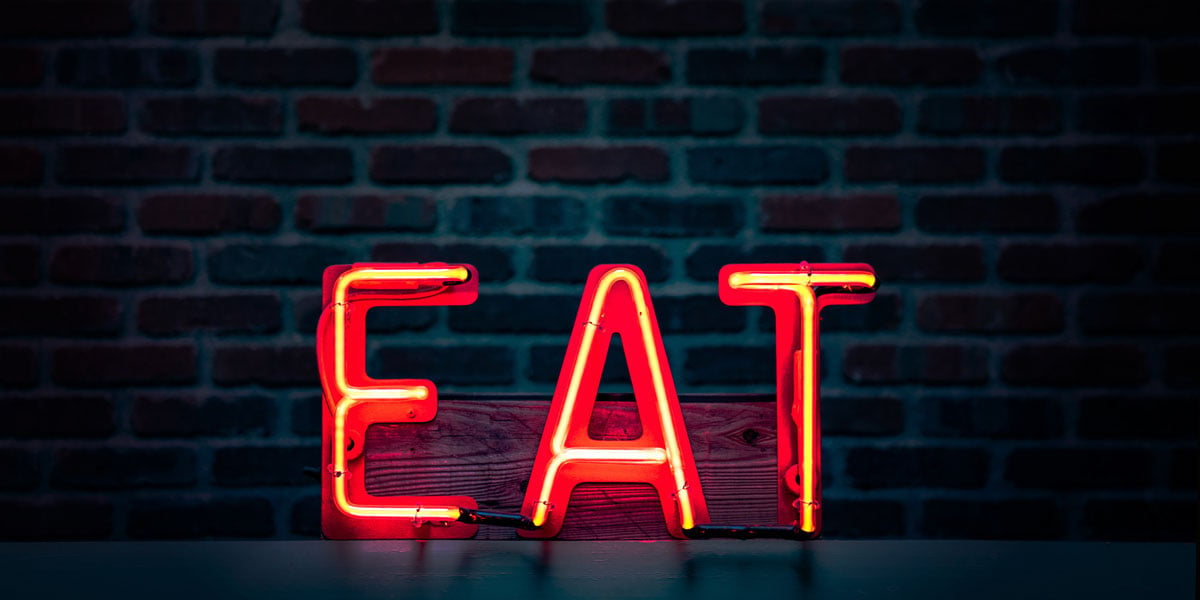 Social media is more affordable than offline advertising - especially if you're targeting local people. The costs for billboard, radio or TV ads can quickly rack up, but you're likely to see a better return on your ad spend if you plough that cash behind a social media ad.
The best part? Advertising on Facebook and Instagram starts from just $1 per day - so you won't need to commit too much cash to your online advertising tests.
6 tips on how to ace social media for restaurants
So now that we know that social media for restaurants can be both, fruitful and cost-effective, do you fancy getting a slice of the pie?
Here are six tips you can use when piecing together your strategy:
1. Master your photos and videos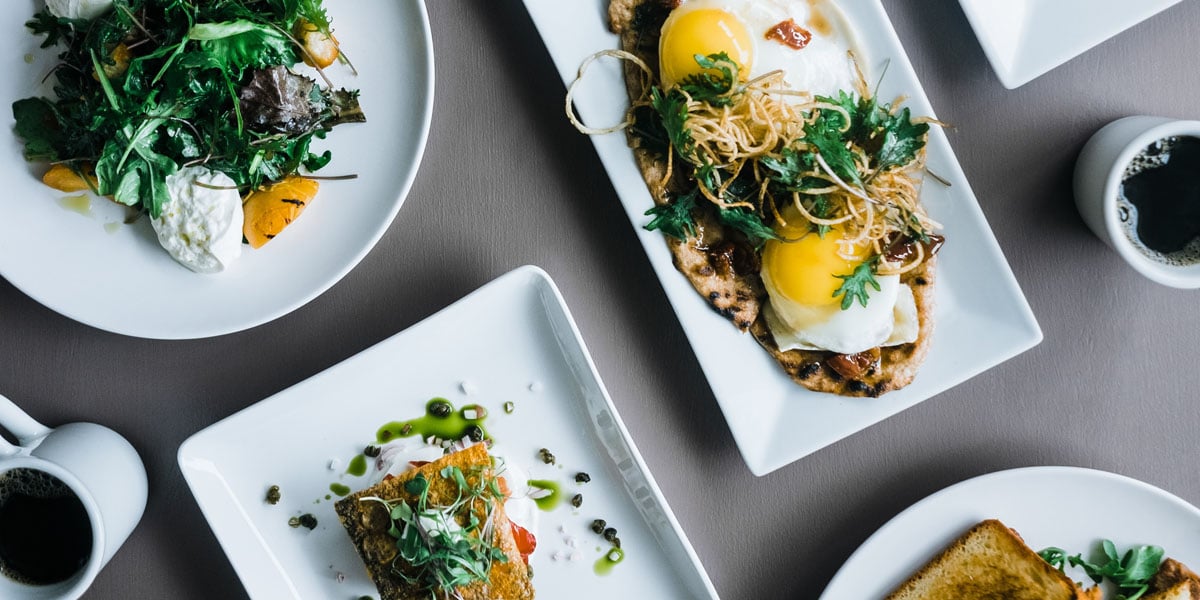 Ever heard the phrase "we eat with our eyes?"
That's true in the social media world - and the reason why Instagram accounts like @BuzzfeedTasty are so popular!
People love to see photos and videos of food because we really do eat with our eyes. If something doesn't look appealing, we won't eat it - as studies, like this one, have proven.
In fact, Teddy Robinson, the Creative Director of London-based bar Grind, took this to the extreme and spent five years creating an 'Instagrammable' restaurant. He said:
"The most interesting thing is that people are just more aware than ever of what the food looks like.
Before Instagram, the only way you'd see what a restaurant's food looked like would be by looking at their own photos, or if they had them printed on menus - I know, the horror - but now it's often how you're introduced to a restaurant.
It's a refreshing change to see the food put front and centre like this, and it's definitely one of the things that has allowed independents to get a leg up on the chains on Instagram."
Although you don't need to overhaul your entire decor, you'll need to factor the need for strong visuals into your restaurant's social media strategy. Especially, if you're looking to drive more foot traffic to your eatery - purely because your followers are more likely to come and visit if you've got delicious food to offer.
Creating stunning visuals is easier than you think, too. You could:
Film how your chefs cook your most popular dish.
Take a photo of your busy restaurant to give your followers FOMO (fear of missing out).
Record a boomerang of a visitor tucking into their meal (with their permission, of course).
Here's how Pan 'n' Ice create tutorial videos for their Instagram page:
Denny's Diner do the same, too:
Fancy taking this a step further? Add User-Generated Content (UGC) into the mix by encouraging diners to snap their dish and share it on social media for you to repost.
Not only does that help give future visitors an unbiased view of your products, but it takes the pressure off creating visuals in-house.
Here's how Sweetgreen do this on their Instagram page:
Bonus: Once you've created incredible content for your restaurant's social media profiles, tag accounts like @BuzzfeedTasty, @HungryTwins and @InsiderDessert to try and get featured. They love to use UGC, too!
2. Use food-related hashtags in your posts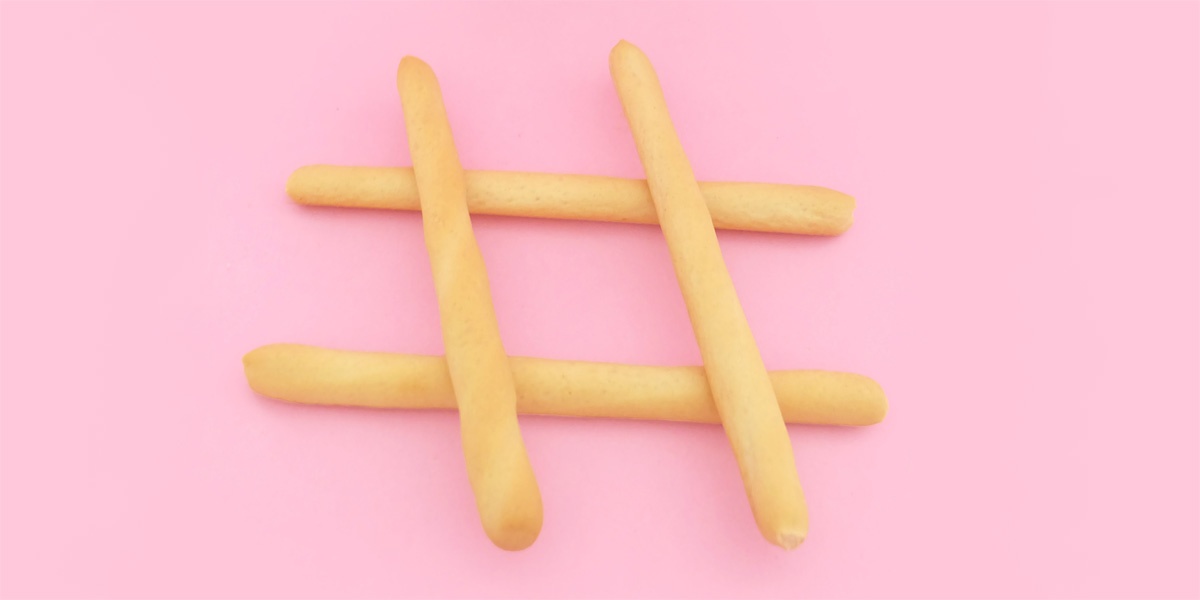 Hashtags help to raise awareness of your content on social media. Remember what I said about the number of restaurants you're competing with?
That's because hashtags make your content visible to people who wouldn't otherwise view your content. Social media users can browse hashtags on Twitter, Facebook and Instagram, and if you're not incorporating some into your content, you could be missing out.
(This is especially true on Instagram, where users can follow hashtags - meaning your incredible visuals could show up on their feed without actually following you.)
Putting this into practise doesn't take a ton of time, either. Follow these guidelines from the Digital Marketing Institute and you won't go far wrong:
Up to 11 hashtags in Instagram posts (preferably in the comments section)
1-2 hashtags in your tweets
You could test hashtags on LinkedIn too, but that depends on who you're targeting. For example: A fancy bistro could target hiring managers who need a place to hold a lunch meeting with the hashtag #LunchMeeting, but LinkedIn might not be the platform of choice for fast food restaurants.
Take a look at how Pieology's Instagram post uses captions to boost their reach:
Nandos do the same for their Twitter feed by jumping onto trending hashtags and promoting their meals:
On the hunt to celebrate National Avocado Day? Smashing. #NationalAvocadoDay pic.twitter.com/f8pLk42TSG

— Nando's (@NandosUK) July 31, 2018
Not sure where to start in the hashtag world? Here are a handful of food-related hashtags to get you started:
#Foodie
#EatingfortheInsta
#Foodgasm
#ForkYeah
#FoodLover
#TasteThisNext
#Yum
#FoodPhotography
3. Boost Facebook posts to local people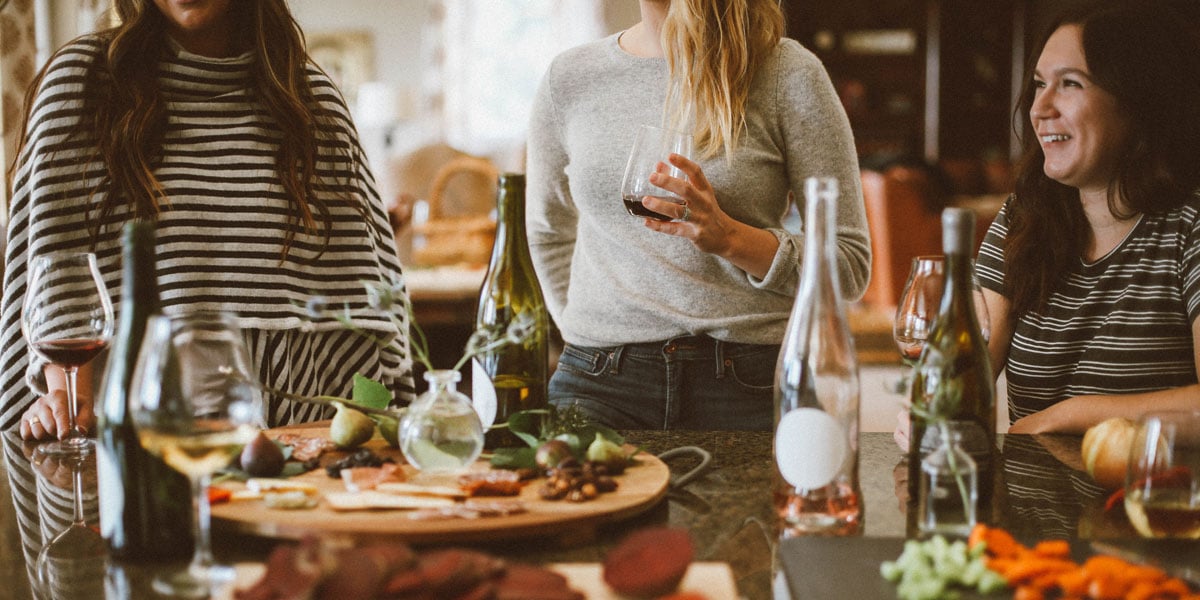 Organic growth is tough; it's tricky to actually drive people to your restaurant with a single Instagram post. And, with platforms like Facebook following a "pay to play" motto, it might take a while for your social strategy to pay-off.
...But if you can't wait that long, why not play them at their own game?
Earlier, I mentioned how restaurants can use social media to target local customers, and start advertising on Facebook from just a few dollars per day.
If you've got the cash (and motivation) to combine the two, you could boost your Facebook posts and target people in your local area with the social content you've already created - making it a great way to maximize the results you get from a single piece of content.
To do this, post a regular post to your Facebook Page. Then, you will see a "Boost Post" button which looks like this:

The next page will take you to a section of Facebook's Ad Manager, where you can set targeting preferences for your ad to attract the right audience.
It's wise to cast the net wide, and select anyone with an interest in food that lives within a 25-mile radius of your restaurant: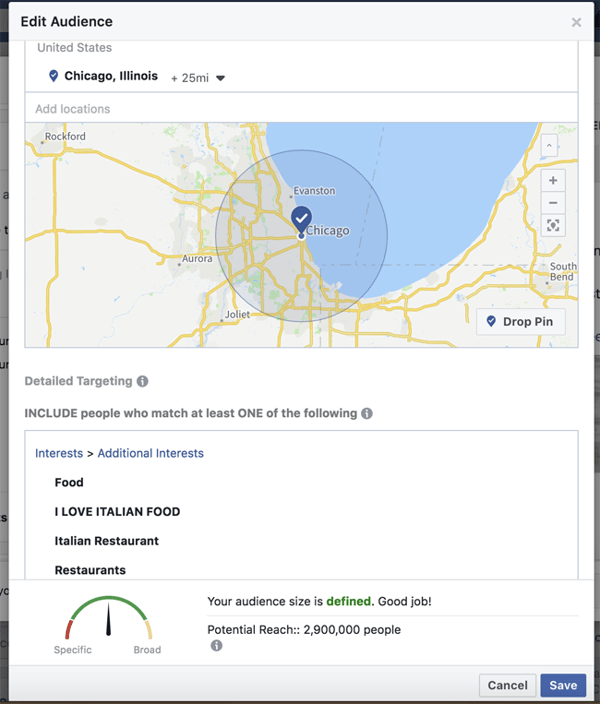 Dineout, an online catering restaurant, used this tactic to improve their restaurant's social media strategy.
The result? A 3x return on their ad spend, 6x increase in bookings, and a 5x overall growth in their diner base.
Papa Murphy's also used Facebook ads to share a coupon with their target audience: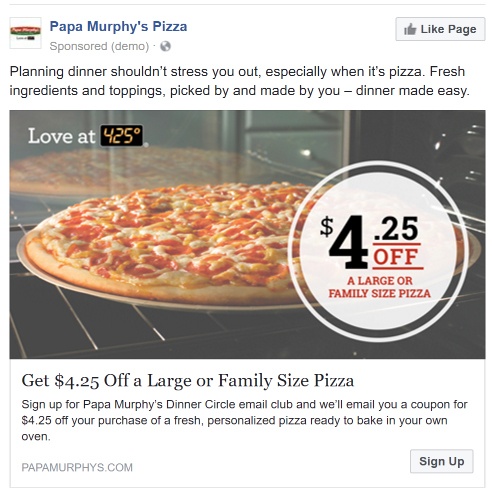 They generated a return on ad spend of over 3.5x, and 50% of people who clicked the ad signed up to their mailing list for future marketing.
Not bad for a bit of spare cash and time to experiment.
4. Run polls or competitions to get your audience engaged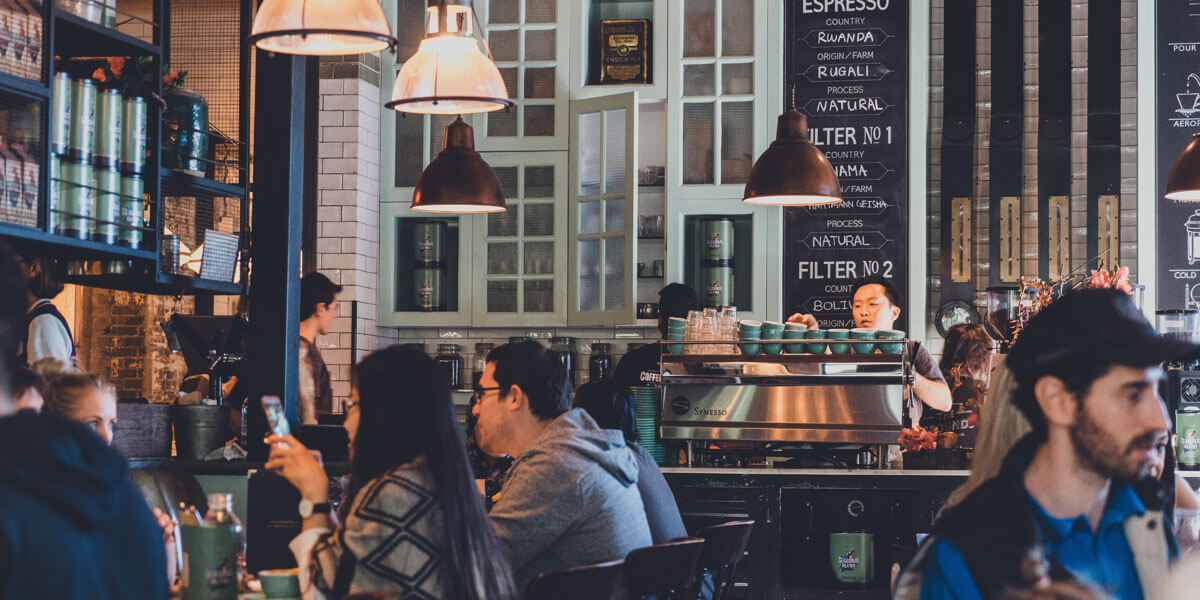 High engagement is the holy grail of social media.
Likes, shares, retweets and comments all prove your audience are invested enough to make a positive action - and studies show that engagement impacts conversions.
You can drive high engagement by using interactive content, such as quizzes or polls - something that 79% of marketers agree has reusable value, resulting in repeat visitors and several exposures.
For example, you could:
Post a Twitter poll and ask people to vote for your next dish.
Run a competition and ask people to create their own meal, with the winner being featured on your menu.
Ask your followers to vote for which topping they'd prefer on a dessert through your Instagram Stories.
Take a look at how Applebee's use Twitter polls to get their audience engaged:
There are countless ways to enjoy french fries, which means there are countless
ways to celebrate #NationalFrenchFryDay! What will you be doing?

— Applebee's (@Applebees) July 13, 2018
Almost 430 votes isn't bad, right? And, because Twitter polls allow your audience to get involved by pressing one button to share their opinion, you're already more likely to grab their attention in a crowded feed.
Cactus Club took their interactive content a step further by creating a contest, which they posted to their Instagram page:
The contest idea is great, but what's even better is the restaurant's attempt to jump on the engagement bandwagon. Following their page and tagging three friends are mandatory entry requirements - people can't win without doing it.
That's a fantastic way to make sure your restaurant's social media accounts are actually benefiting from your contest!
Warning: While running contests helps to boost your following and overall engagement rates, be wary about how many you're posting. Too many contests over a short period could come across as desperate and take the fun away from your competition, so stick to a handful each year.
5. Make it easy to view your menu and book a table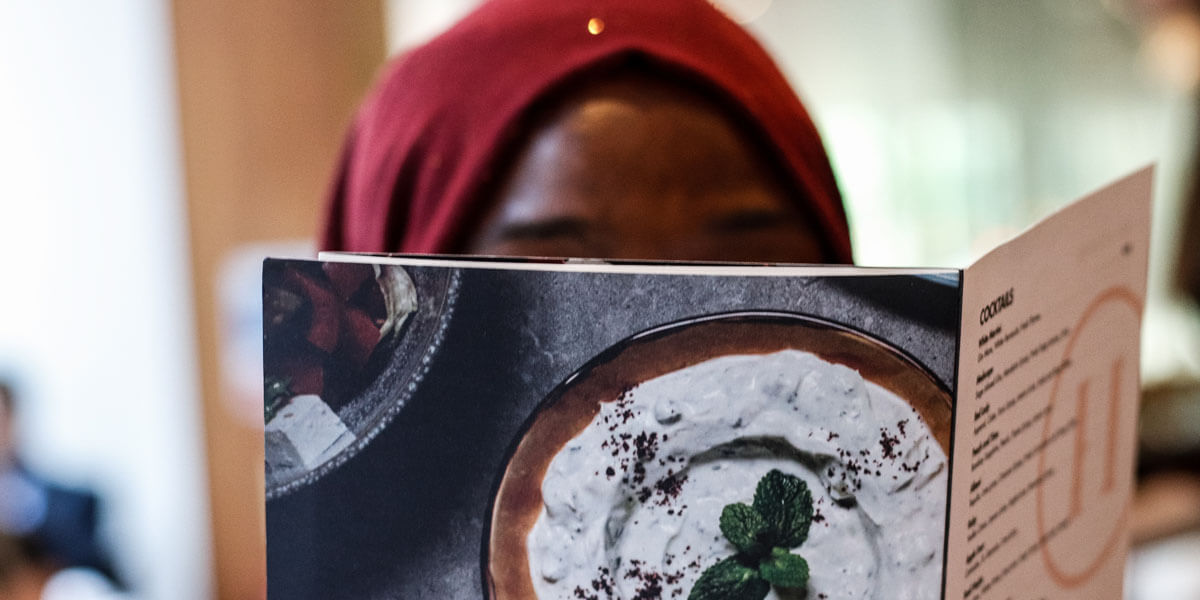 If people like what they see on your restaurant's social media pages, they'll want to visit.
But if you don't have clear, understandable steps for them to take before booking (such as viewing your menu), you could be turning them away without even realizing.
You can make this easy for future diners by including a link to your table reservation or menus from your social media profiles, like this example on Red Lobster's Facebook Page: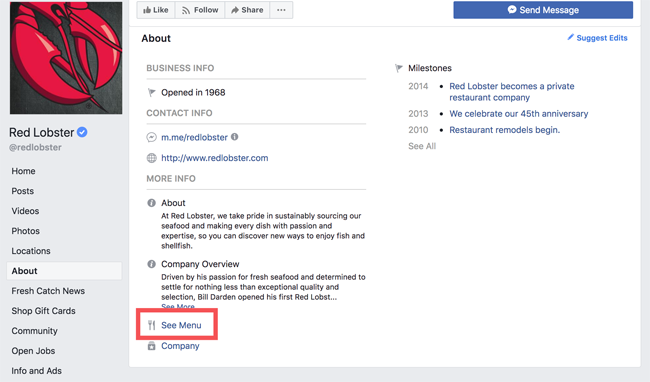 You should also make sure other sections of your profiles are accurately filled-in, such as:
Contact numbers
Email addresses
Location addresses
Why? The answer is simple. Along with making your profiles look more cohesive, you'll target people who're actively looking to contact a restaurant, or make a reservation, on their latest search.
That's the goal, right?
6. Give incentives for visitors to leave a review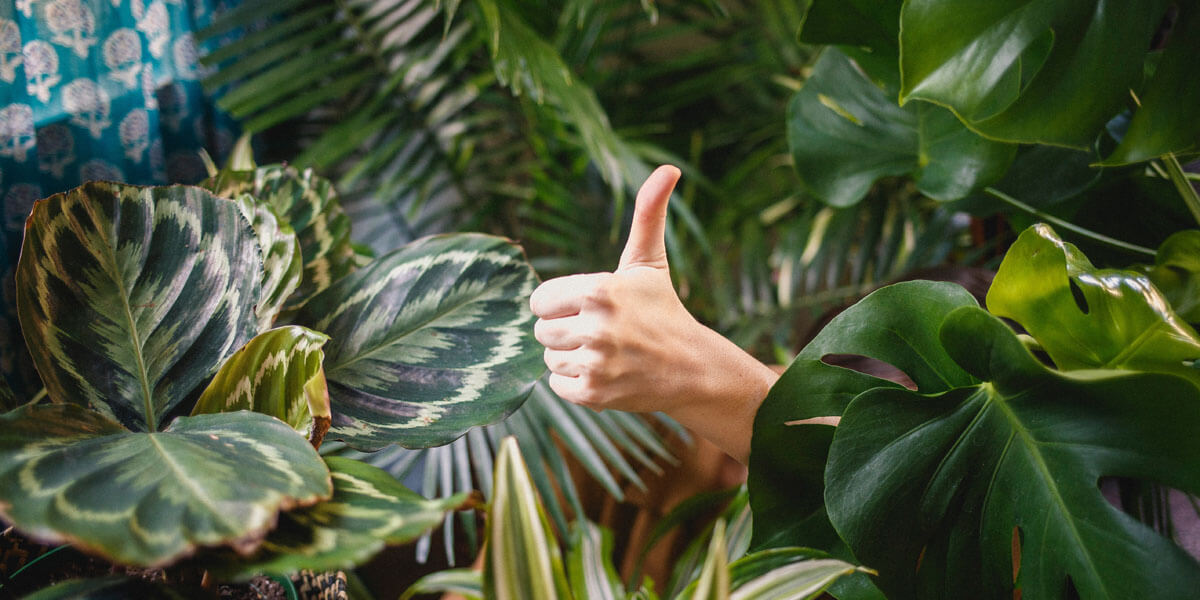 Earlier, I mentioned how people eat with their eyes.
That's true - but we also eat with our ears. And by ears, I mean listening to what other diners say about your food, and decide whether to pay a visit to your restaurant based on their opinion.
It goes without saying that you'll need to collect tons of positive customer reviews to convince them. Your Google My Business and directory listings should be full to the brim with glowing testimonials to do that!
Here's a listing for the Chicago branch of Wendy's: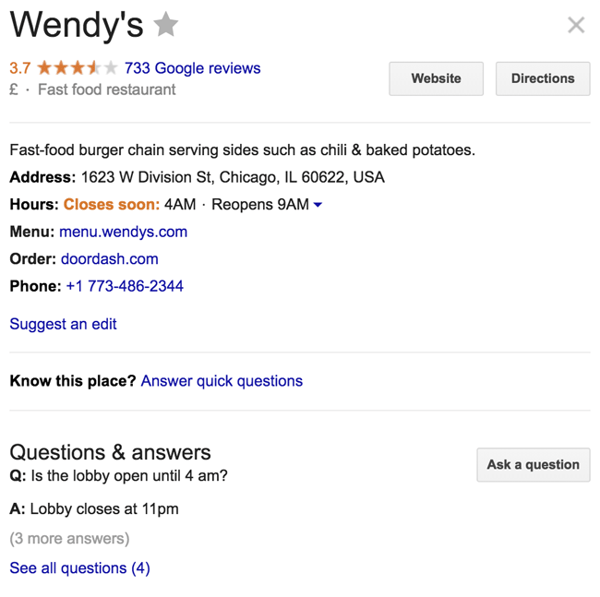 To save time, you can schedule posts to your Google My Business page, asking past customers to leave a review. You could even give incentives for this - such as discount codes, money off future meals, or free desserts.
But, with Instagram overtaking TripAdvisor for restaurant reviews, copying and pasting your customer reviews onto your social media profiles could be an effective way to get the most out of them.
I always check for social media reviews before visiting a restaurant.
In fact, I visited Krakow in Poland recently and headed to Pizzatopia purely because of the glowing reviews they have on their Facebook Page: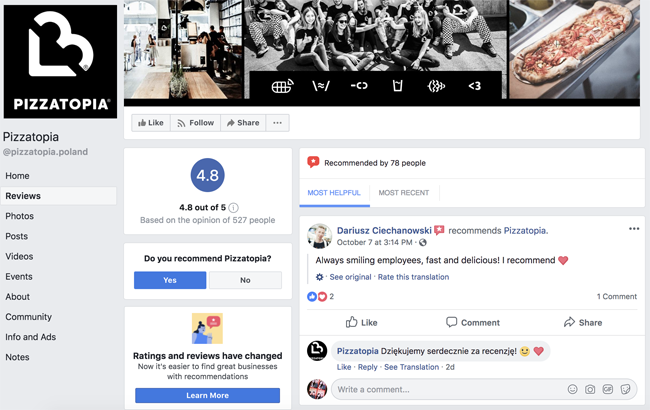 If it didn't have those reviews, I wouldn't have visited.
And I'll bet you could be missing out on customers like me at your restaurant, too.
You should also focus on collecting reviews on restaurant browsing sites like TripAdvisor, Zomato and Zagat. These sites are visited by both local people and tourists, giving you an extra boost of awareness if you're able to crop-up on the top-rated restaurant list for your city: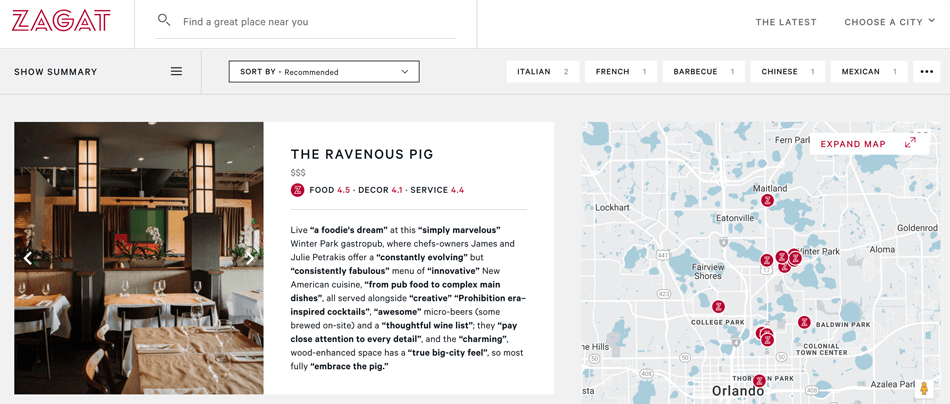 Final thoughts on using social media for restaurants
Now you're fully in-the-know about using social media for your restaurant business effectively, it's time to get to work!
Remember to show off your delicious dishes, take advantage of the content your diners are already creating, and make it easy for people to make a table reservation (whether that's through your online booking system or making a phone call).
Social media isn't an easy nut to crack - but the long-term results make it worth your while.
...Especially when you're flooded with new happy diners!
Level-up your social media.
Subscribe to our blog to get valuable insights so you can maximise your results.