Time to wrap up this series on Facebook Pages and how your business can make the most of them. In this last installment I want to mention two back-end business aspects that are directly related to the reason you have a Page in the first place: making money and expanding your customer base. The big ideas here are as old as business itself, but the application to social media is a new and specific twist.
7. Measure Your ROI
In addition to all of the previous tips, there is a plethora of other things you need to remember and handle on a daily basis when it comes to social media in general. It can be a lot to handle for one person or even a small team, even if they hold full time positions as social media managers. Facebook can't be your only outlet online if you really want to be competitive. Using other networks like Google+, Twitter, and Pinterest and managing a website, blog, maybe a Tumblr account, or any other number of possible options is the best way to make sure that you reach every demographic you are after.
Thankfully there are tools which make the social media management process easier, and do far more than that. Measuring your ROI is a business necessity in any venture, unless you just want to waste time and money. Good social media management software gives you an edge over those companies who either don't use one or who limit themselves in the name of saving time and/or money. The right dashboard will save you more time and increase your chances to expand revenue far more than any shortcuts could ever hope to.
While a good social dashboard will allow your manager or team to effectively schedule posts and track engagement, it also does a lot more than that. Reports and analytics are absolutely necessary in measuring your ROI. They will do all of the tracking for you, leaving you only having to act on the data rather than collect it first as well. Two beautiful features they offer are letting you know when exactly is the optimal time to schedule your posts for based on reader engagement, and which posts your readers are actually paying attention to and sharing. You have to know these two things to ensure that your efforts are translating into business.
8. Turn Fans Into Cash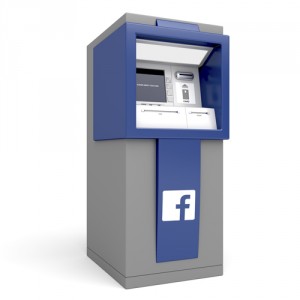 A "Like" is not necessarily a sale, but it can be if it's managed correctly. This is really a recap of the first two tips in this series, but they bear emphasizing because it is your part of the interaction that determines whether or not your social media presence is something that brings you more business or just something fun that you do online (translation: a waste of time and money).
Using the 80/20 rule is important because it is what draws your audience in and captures their attention. Responding to your audience is important because, according to Desk.com, over 80% of social customers will abandon a purchase because of poor customer service. Make no mistake, every comment you reply to is a form of customer service, and conversely so is every comment you don't reply to. According to Bluewolf, the use of social media as a customer service channel by companies will increase by 53% in 2013 alone. That is a direct reflection of the demand for such interaction by social customers.
I hope that these tips gave you some great insight and practical knowledge that you can put to use in your online strategy. Social media may eventually be replaced by a newer and better platform for marketing and sales, but until that day comes it is the reigning king and you would do well to make the most of the current opportunity.