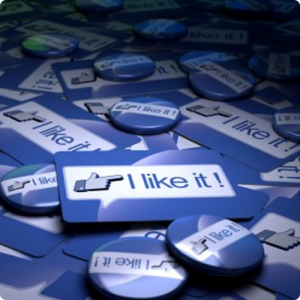 You probably already know that not being on Facebook isn't an option for businesses anymore. If you don't, take my word for it. If you don't want to take my word for it, let me give you a little nudge via some quick data.
Millennials, the age group in their twenties and early thirties, now outnumber the baby-boomer generation. In a nutshell, that means a huge population of purchasing power. Ignoring this group is, at the very least, not a wise idea if you want to stay in business.
Looking only at the dining-out habits of millennials, we find the following:
- 65% consider social media discussions about restaurants before deciding where to go.
- 32% check the menu online from their smartphone.
- They trust word-of-mouth recommendations and online reviews from social media and review sites like Yelp over advertising.
We know right away, without any further data, that this is mobile and social crowd. Facebook is the largest social site on the web, let alone the site with the most users period. It only makes sense to take full advantage it, so we have 8 great tips to help you out, which will be spread out over 4 posts. Ready?
1. Never Ignore Your Audience
Reply to every single comment on your Facebook Page. You wouldn't let a customer walk through your door without being acknowledged, would you? (if the answer isn't no, you need some extra guidance I can't provide here) Yet unbelievably, only around 30% of all brands on Facebook respond to their comments according to Socialbaker.com.
This statistic is the epitome of bad business. Every single interaction is an opportunity to grow your business and your revenue, and if you don't view them that way then you are either not the owner of the business or you need some serious sales training. Don't be in that 30% statistic. Respond to every comment. Every time.
Sendible's social media management software can lend a helping hand, unifying your social media profiles into one priority inbox so you can see the messages you need to reply back too across all of your social media platforms.
2. Give Them Value
Sure, cat memes are funny, but do they have anything to do with your business? Here is the great conundrum of posting, that of balancing self-promotion with keeping the interest of your fans. Fortunately, there's a rule that holds true the majority of the time called the 80/20 value rule. It says that (blatant) self-promotion should never exceed 20% of your social posts. That includes sales, discounts, and even general information about your company specifically.
The other 80% is the tricky part, but it doesn't have to be. Learn to curate articles and other posts from around the web that are related to your business and that are interesting. Just make sure that you're not promoting a competitor when you do. Create original posts as well, just keep in mind that they should be interesting, related to your business somehow, and non-promotional. For those who may be mathematically challenged, this rule means that 1 out of every 5 posts should be about you, and the other 4 should be super-interesting (not to imply that your business isn't super interesting, of course).
For many these two tips may be self-evident, but Socialbaker.com's 30% statistic lets me know that there are way too many businesses that can't see the forest for the trees. Take these first two tips to heart and apply them every day.