3-minute read
Let's get straight to the point... Sendible offers direct Instagram publishing!
Some of you might be asking, 'what does this mean?!' Well, as a Facebook Marketing Partner and subsequent Instagram Partner, it means that we work with the platforms directly give you the best solutions.
So, when Instagram began phasing out their older Instagram API Platform in 2018, they also made improvements which, allowed third-party services (like us!) to extend the way you can publish content to Instagram.
You can start posting photos or videos directly to Instagram from Sendible straight away, without having to use the mobile app notifications!
You're now able to post directly to Instagram by adding your Instagram Business Profile to Sendible. Note: Instagram currently only allows the following formats for direct scheduling: single photo (.JPG and .PNG files) or video (.MOV and .MP4 files).
To schedule carousel posts, meaning multiple photos or videos, you can continue to publish through the push-notification process with our mobile app. There's some more information on how to do this here.
So, how do you get started with direct Instagram publishing?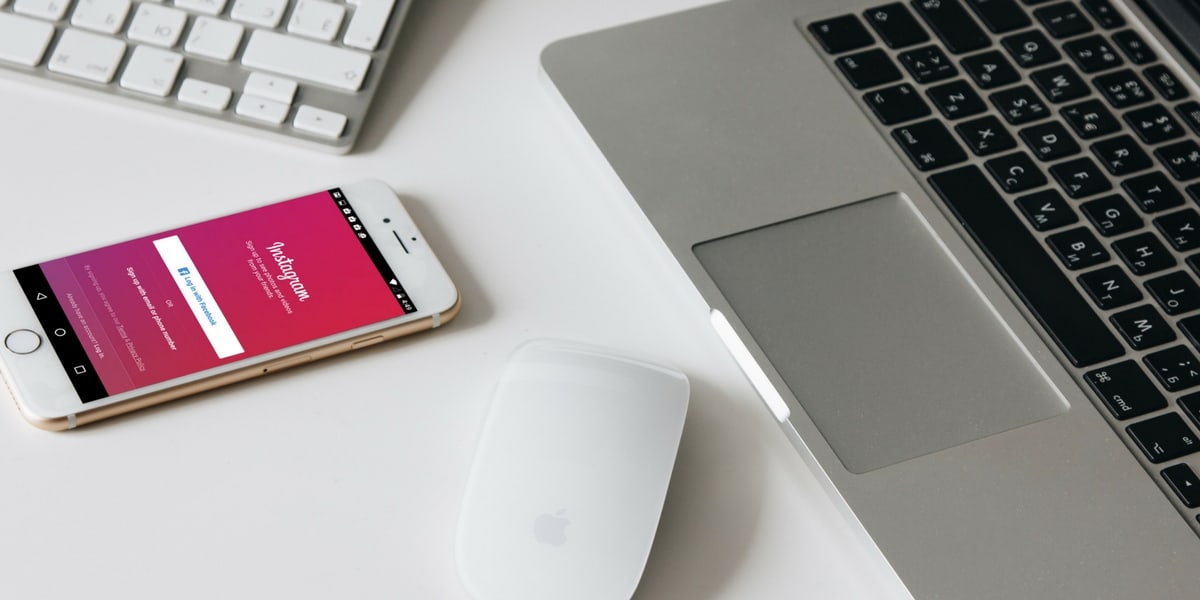 If you're already a Sendible user, you can start using this feature right away! You just need to follow the two steps below:
1. Set up your Instagram Business Profile
If you haven't already converted to a Business Profile on Instagram, now's the time! You will only be able to post directly to Instagram with a Business Profile but not to worry, it will only take a minute of your time to convert your current profile.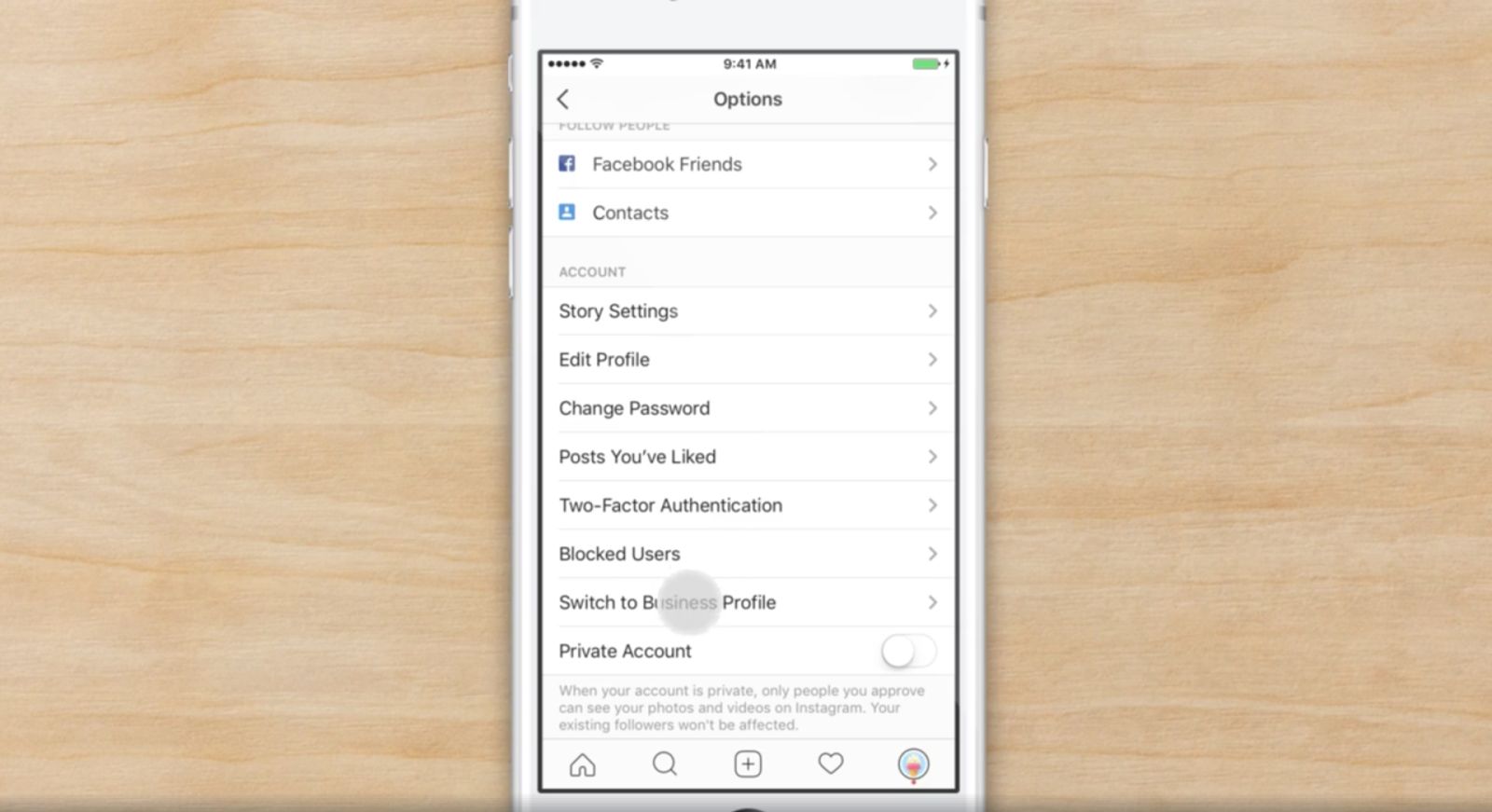 Image source: Facebook
Simply navigate to the cog wheel icon on your Instagram profile screen and then select "Switch to Business Profile." Note that at this stage, you will be asked to link your Instagram profile with the Facebook Page for your business.
Bonus: Switching to an Instagram Business Profile gives you access to valuable information, such as detailed post analytics and the ability to add more details (like email and phone number) to allow your followers to further connect with you.
Want a little visual guidance? Walk through the process with these simple instructions from Facebook.
2. Connect your Instagram Business Profile to Sendible
Once you've converted your profile:
Log in to your Sendible account.
Navigate to the '+Profiles' tab within Sendible.
Select 'Add Profiles'.
Click on the Instagram logo.
Select 'Set up' next to Instagram Business
Continue with authorising your account and… voila!
Note: The new Instagram API is connected to Facebook so make sure that you are logged into the right Facebook account while connecting your Instagram Business Profile to Sendible. Check out our step-by-step guide on setting this up on our Support Portal. If you encounter any issues at all, please refer to our troubleshooting guide for adding Instagram Business Profile(s) to Sendible.

To ensure that the image is published, make sure it is under 5MB when posting from the platform and has a maximum resolution of 1080x608px for landscape images, 1080x1080px for square images and 1080x1350 for portrait images. This falls under the image requirements for Instagram Business set by Facebook.

Sendible users also have access to our handy Image Editor feature, which allows you to resize images to each preferred social media networks dimensions, as well as add filters and stickers
Not a Sendible user? Trial us free for 14 days to test out Instagram scheduling.
What if I want to schedule videos?
There's great news! Sendible supports direct video publishing to Instagram Business Profiles. You can schedule a single video up to 100 MB in size, either in .MOV or .MP4 format.
If you are looking to schedule multiple videos or photos, this feature is possible with our 'Instagram Reminders'.
Using 'Instagram Reminders', you can schedule posts as you would for any other network but you will receive a push notification and email at the time of publishing. It takes only a few taps on the Sendible mobile app to publish the post on Instagram. The caption with hashtags will be automatically copied into your clipboard and you will have the chance to edit the photos or video with Instagram's editing tools.
Should I schedule the same post to Instagram and other networks?
While Instagram does offer the option to automatically share your posts to Facebook and Twitter, we would recommend not to do this, and instead customise content for each social network. To help you do this, Sendible has a feature called Smart Posts, which allows you to schedule your social media posts to all key networks in the same window, while customising your copy and hashtags for each individually, to boost organic engagement.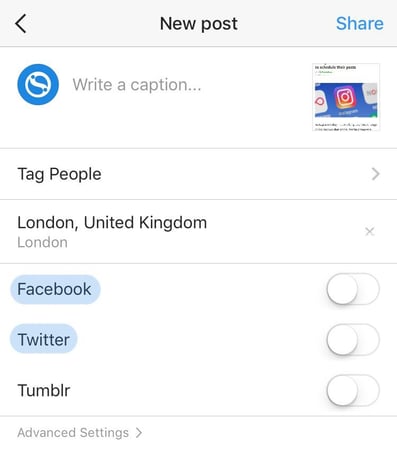 Other useful Instagram resources
Want to know more about creating and maintaining a winning approach to Instagram? With over 500 million daily active users, Instagram is the place to visually showcase what sets your brand apart. It's a place to educate your audience or wow people with your products. In many cases, Instagram is a way to give people an authentic, behind the scenes look at your business and why they'd want to work for you.
Whatever your unique objective is for your businesses' Instagram presence, test the limits of what you're doing and challenge yourself to raise the bar.
General Instagram business tips
Managing Instagram through Sendible
Ready to rock and roll?
Being able to post directly to Instagram via Sendible is a pretty nifty feature that'll save you tonnes of time.
Happy posting!