Sendible was recently featured in the Guardian where Gavin Hammar, CEO, advised business owners to be ready to leave investors if they don't live up to their promises:
"I worked for a fintech company while starting Sendible on the side," he says. "When it started demonstrating traction I showed my employers, who then offered me desk space, paid time off, and the promise of capital, contacts and collaboration.
However, none of this promised input ever materialised. Hammar says: "When you have confidence in your business model be sure that those who see your potential, and want to be part of it, live up to their promises. If you don't feel this traction from your would-be investor, immediately move on. The right partner proves their worth through actions."
We have a couple of more tips on making sure your business keeps on thriving.
Be Innovative
Sendible has released a feature called 'Hire a Writer' allowing its users to hire professional content writers through the platform.
It's the ONLY social media management software that allows social media marketers to source unique and quality content from experienced writers.
With a click of a button they are able to choose the tone and title of their article. Writers who have published for reputable sites such as Mashable will have the content ready within 48 hours.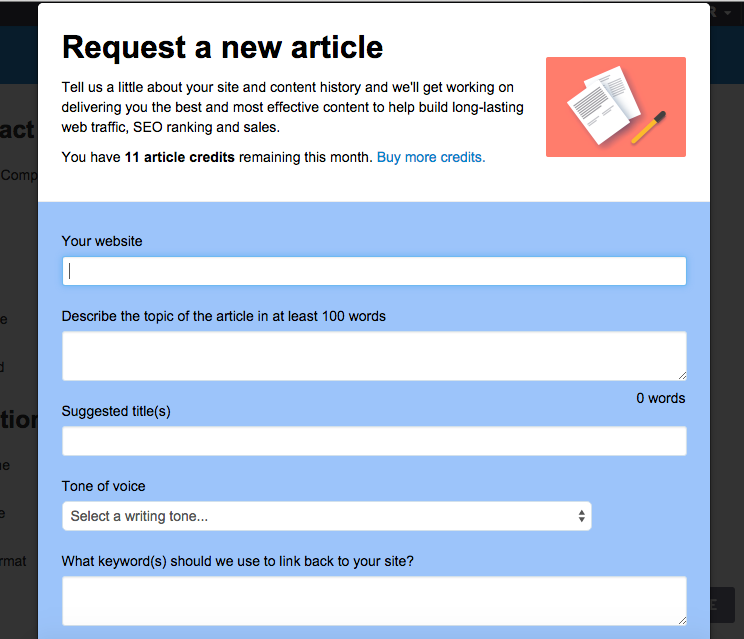 Partner Up
When Gavin was interviewed for the Telegraph, he revealed his partnership with Bluehost. It's a giant web hosting company with 2 million live domains.
He explained how it will undoubtedly impact the number of Sendible users, with the prediction that 10 percent of the 2 million Bluehost users will join.
This opportunity has the potential to grow the Sendible team that will ensure the right support is available for the increasing demand.

If you have any questions for Gavin Hammar or on any social media related queries, please get in touch through social media or comment on this blog post, we want to hear your thoughts!