It's been well-documented that video is essential to the future of marketing and business in general. But, like anything else you're exploring and experimenting with for the first time, there are best practices to know about ahead of diving in. Sure, a lot of video selection comes down to using common sense -- find compelling clips that will lure in and keep your audience's attention. Nevertheless, a little education and information can go a long way.
Much of the wisdom out there will address the length of clips, what should appear, how many videos to incorporate, and the message that you want to get across by bringing video into the fold. However, there's an often overlooked, yet essential, side to video. Much like when you're choosing imagery, the color really matters most. Advertisers and marketers have learned through data what their audiences respond best to when it comes to colors, whether of the general season or for their company logo and websites. No matter where you're using imagery and symbols, you will need to factor in the way they are received. The same is true for stock video clips for your webinars, conference presentations, and YouTube channels. Here's a look at some of the more popular colors to choose from that will resonate and help you be remembered:
The first thing to consider is where and when the video will be appearing. For instance, if it's going into a Christmas package, you'll want to select reds and greens to echo the season. The same is true for spring, or fall, promos, and the colors most closely-associated with those seasons. Some of the time there will be obvious picks, but on other occasions you'll have the entire spectrum wide open to you. If you're simply summarizing ideas or projecting what's to come within the framework and scope of your business or industry, anything can fit. That doesn't mean, though, that everything will work as well. In these cases, here are your best color options to choose from:

Orange is known to stand out in the best ways, and it'll convey positive emotion on your behalf. There's a psychology attached to every color. Orange brings optimism and joy. It's important when picking your orange clip not to underestimate the value in having the clip itself reinforce the same messaging. In the clip above, you'll note a certain flamboyance, energy, and grandeur. Whatever the purpose of your video, you should make sure that everything lines up in sync. Everyone will walk away excited about the prospects you put forth.

So many successful and dynamic presentations rely on metaphors from the natural world to draw the audience in. It's an effective device to make things appear more relatable. The sky and the sea are both shades of blue that lend themselves perfectly to other settings. In the example above, you'll really feel like diving into the depths. The psychological element plays here as well, almost opposite to the orange from before. These blues provide a more carefree and calm landscape. If you wish to set your audience at ease, you're best off going with a solid blue.
What colors have you found work most effectively for your presentations?
Guest post: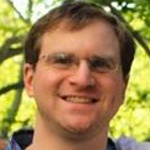 Danny Groner is the manager of blogger partnerships and outreach for Shutterstock. He encourages everyone to consider how they achieve visual storytelling in the age of desktop editing and publishing. Follow him on Twitter @DannyGroner