You've got several people on your agency team, and you're all trying to work towards the results (and expectations) you've promised your client.
But with several staff working to get the job done, things don't always run smoothly.
In this guide, we'll share how you can streamline your marketing team to stop those problems from happening—allowing your entire in-house team to achieve shared goals and stay on the same page.
The importance of aligning your digital marketing team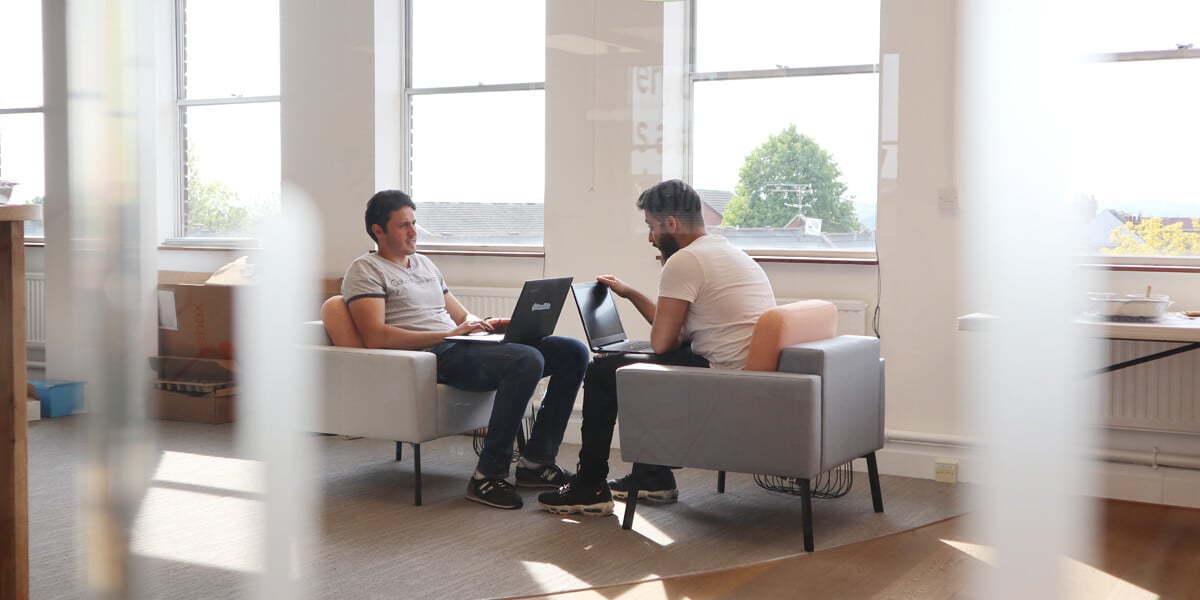 Before we dive in, let's iron-out why marketing alignment is important.
Firstly, the stronger and more organised your marketing team is, the better the service you'll be able to offer clients. You'll distribute the list of tasks you're completing for a client to people most-suited (and qualified) to do it.
This is essential; the happier your clients are, the higher the chance of delivering better results and exceeding expectations.
Plus, when your marketing team is aligned, your team won't find themselves saying, "I haven't done that because I thought another person was doing it." When your entire workforce is on the same page, and know exactly who is delivering the task at hand, fewer things slip through the cracks.
How to align your agency's marketing team
Aligning your marketing team, building credibility, and delivering world-class work to your agency's clients may sound like a tricky job, but it's not impossible.
Use these seven techniques to make it possible.
1. Hire the right people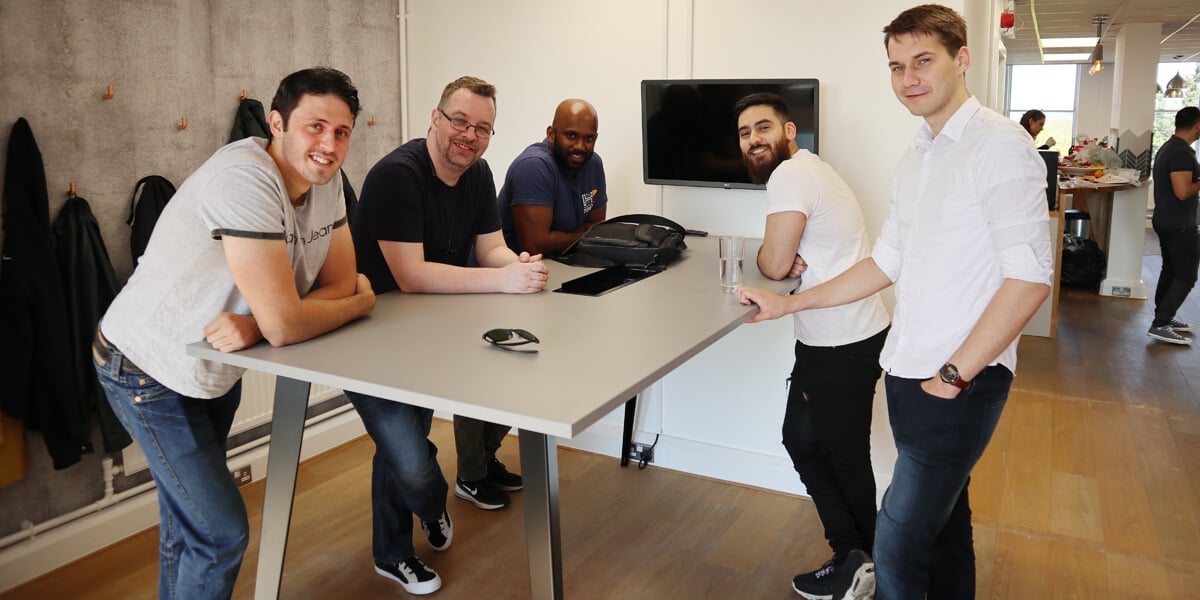 An agency's in-house digital marketing team usually has three tiers of staff:
Account managers who manage relationships with the client
Department managers who plan strategies on their behalf
Specialists who execute the work
If you're offering social media services, for example, you'll have an account manager for the client to contact, a social media manager, and a Facebook ads specialist working under them.
Specialists are arguably the most important. They're the people managing and executing the campaigns on a day-to-day basis.
A huge step in aligning your marketing team is to make sure your specialists are actually specialists by asking these interview questions.
Once hired, give them regular training and invest in their education, with a goal to help them become the best specialists in the country. Not only does that help to deliver top-notch work, but it's hard to align your marketing team if the people your staff structure don't know what they're doing.
Have you found your specialists? Remember that they don't need to be full-time. You can hire specialist talent to complete specific jobs, such as:
Contractors
Freelancers
Temporary staff
For example: If you're designing a website for your client, you might only have work for a graphic designer for two weeks out of every month. There's no point in hiring them for the full month—just hire their specialist services as and when you need them.
2. ...and trust them
You hire specialists because they know what they're doing. So, trust them to work at a standard you expect, then take a step back by letting go of micromanaging tendencies.
(55% of employees said micromanaging bosses decreased their productivity, and 69% said it decreased their moral… Which needless to say, won't have any benefits for your client.)
But it's tough to take a step back. You run your agency, and the work you deliver to clients makes or breaks your success. You want the agency to be successful.
How do you build trust with your team to make sure that happens?
...It starts with accountability.
Get your team to be accountable by pairing them with an accountability partner (which could be yourself), and holding mini-meetings to discuss the tasks they're planning to complete in the upcoming week. In the next meeting, their accountability partner will ask whether they've done it.
People are 65% more likely to meet a goal after committing to another person. Those success rates skyrocket to 95% once they schedule recurring meetings with their partners to check in on their progress.
Throughout this accountability process, tell your agency team you're happy for them to work in a way that's best for them—so long as everything is to be completed on time and to the best of their ability.
You'll be able to judge this by listening to their meetings.
3. Prioritise realistic goals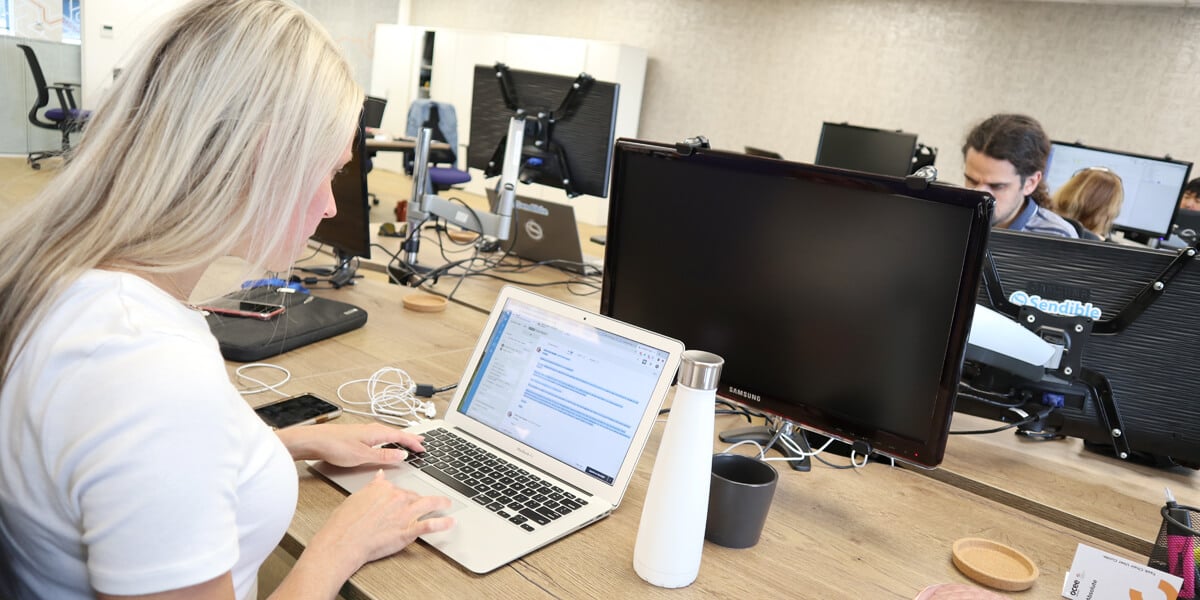 You'll send your team into a mad panic if you say "we need to launch a brand new campaign for a brand new client… All within the next two days".
People won't have time to discuss what they're working on, or the type of work someone else is doing—making it easy for things to slip through the cracks.
Prevent this disaster-style mindset by figuring out which goals and objectives are important to you, and prioritising them for your team (while making sure they're realistic). You can do this by using the SMART framework:
Specific
Measureable
Achievable
Relevant
Time-based
An example of an agency's non-SMART goal might be, "set-up our client's social media accounts". It's vague and non-specific, and there's nobody being named as the owner of the goal.
But if you flip that to a SMART goal like "Dana should create Twitter, Facebook, and LinkedIn company pages for our client before Friday 26th", it sets appropriate expectations for the job to be completed. It's clear to see who is taking control of the task, exactly what they need to do, and the deadline for it.
4. Properly scope out projects
It's easy to get caught up in the thrill of a new potential client. That's when problems occur—you're so eager to get them on your client list, you whizz through the actual conversation of project scope… Only to get a week into the project and be unsure what you're actually doing.
Let's put that into practice and say you've told your clients that you're handling their entire social media strategy. Clearly communicate to your staff what that means.
Are you publishing content to their profile?
Are you going on-site to interview their staff?
Are you taking photos and sending them to the client for approval?
Once your entire project is planned thoroughly, give each staff member a specific list of jobs they need to complete.
You'll be able to work as a team to complete the mini-tasks that contribute to your client's workload without missing something (or doing the same task twice)—and overall, become more effective.
5. Play to your team's strengths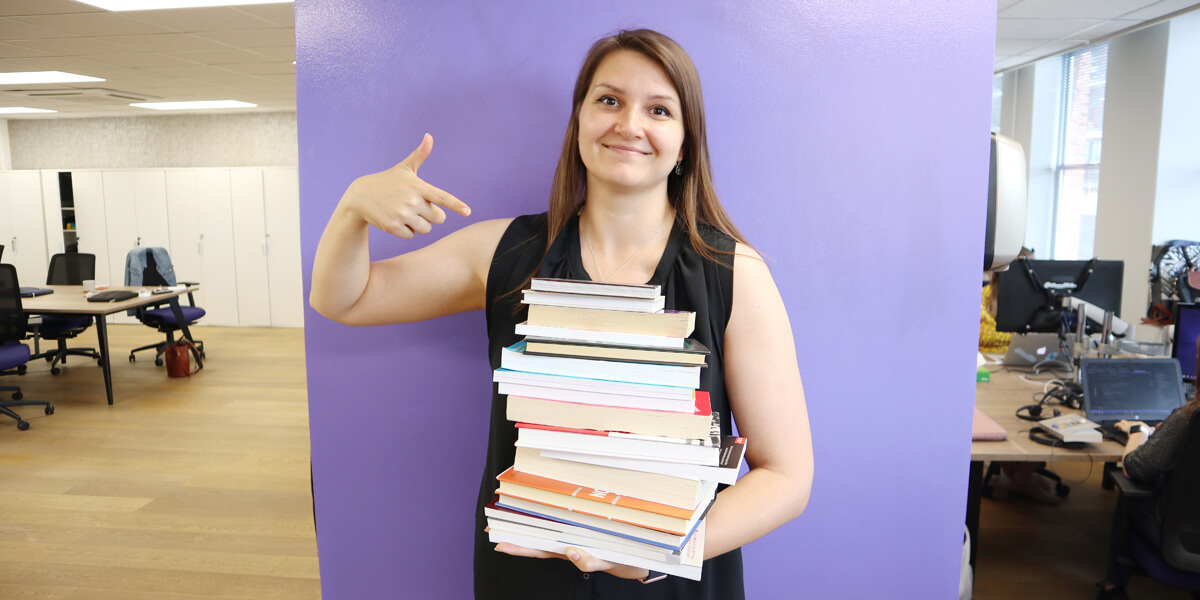 Chances are, there are several things you need to deliver to a client, such as:
Pitches
Documents
Presentations
When determining which staff member should deliver each, think about their personality, strengths and skills. It's all well and good to have your specialist deliver the report they've put together, but are they the right person to give a stellar impression?
For example: If someone is bubbly, chatty, friendly and confident, ask them to deliver your content marketing training—not someone who prefers writing. It'll come more naturally to them, and probably take them less time to prepare. (Which is always a good thing.)
You could ask your team to complete a personality test to judge this, or simply keep a close eye on the tasks they put themselves forward for without direct encouragement.
6. Introduce transparency with workflow tools
You know the tasks your team are working on, and who's working on each job.
Keeping note of those details in your head can be overwhelming, so have one place/project management tool where all of your agency's work is planned, such as:
These tools allow you to instantly know where everyone is up to, the tasks they're working on, and their deadlines. You can also get a quick overview of where the project is up to without having to disrupt your team to ask.
(Fancy taking this a step further? Giving your clients access to this CRM could give extra transparency—just make sure they can't see other projects you're managing for other clients.)
7. Celebrate regular wins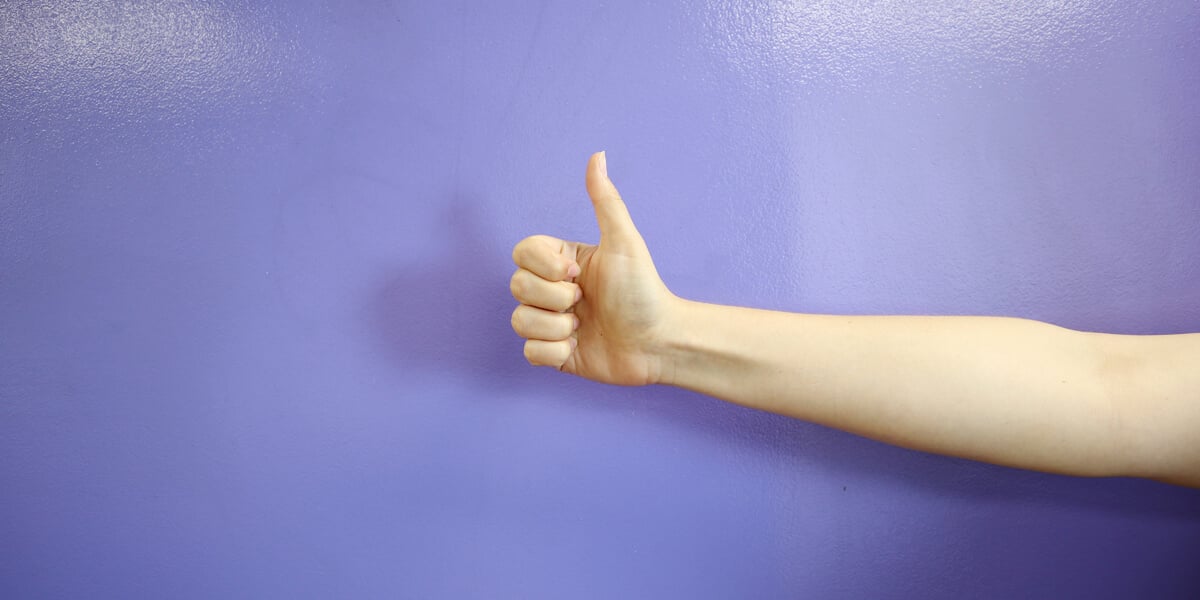 Have you met a tight deadline?
Managed to get a better CPC than you were expecting?
Got PR links on 60 national newspapers?
No matter how big or small, celebrate those wins with your team by planning something nice to show them your gratitude—such as giving them a share of the profits you made on a specific client, or offering a gift card for their favourite shop.
These reward programs don't have to be cash-based, though. You could:
Host a celebratory after-work dinner
Treat them to pizza in the office
Give extra paid time off
Provide free tickets to industry events, courses or memberships
The best part? Reward programs have helped some companies reduce staff turnover by 11%, which could help make your team future-proof. You won't need to spend time hiring, training, and on-boarding new staff all the time if existing employees feel valued and appreciated.
Final thoughts
As you can see, it's important to align your marketing team if you want your agency to grow.
Remember to hire the right people (and trust them to do their work), prioritise goals that will actually make a difference, and properly scope-out projects before agreeing to deliver them to your client.
When you use these seven tips and there's no reason why you can't deliver top-notch, stress-free service to your clients—every time.