To win contracts with clients you dream of working with, you'll need to build trust—something which is derived from a strong relationship you've built beforehand. It's unlikely that clients will put pen to paper and sign a long-term agreement if they don't trust that you can deliver the work, which is why credibility-building tactics like portfolios are so important.
...But while you'll need to earn that trust before bringing them onboard, your attempts at building a strong relationship aren't over once they've made their way onto your client roster.
You'll need to continue building trust by managing the expectations of your new clients. You don't want them to fly off the handle if (or when) something happens that they haven't been pre-warned about.
In this guide, we're sharing how you can manage a new client's expectations—and set your agency up for long, fruitful and trustworthy relationships with your clients.
But before you continue, have a look at our video with agency owner Desiree Martinez on managing and meeting client expectations.
Great expectations: Why they're important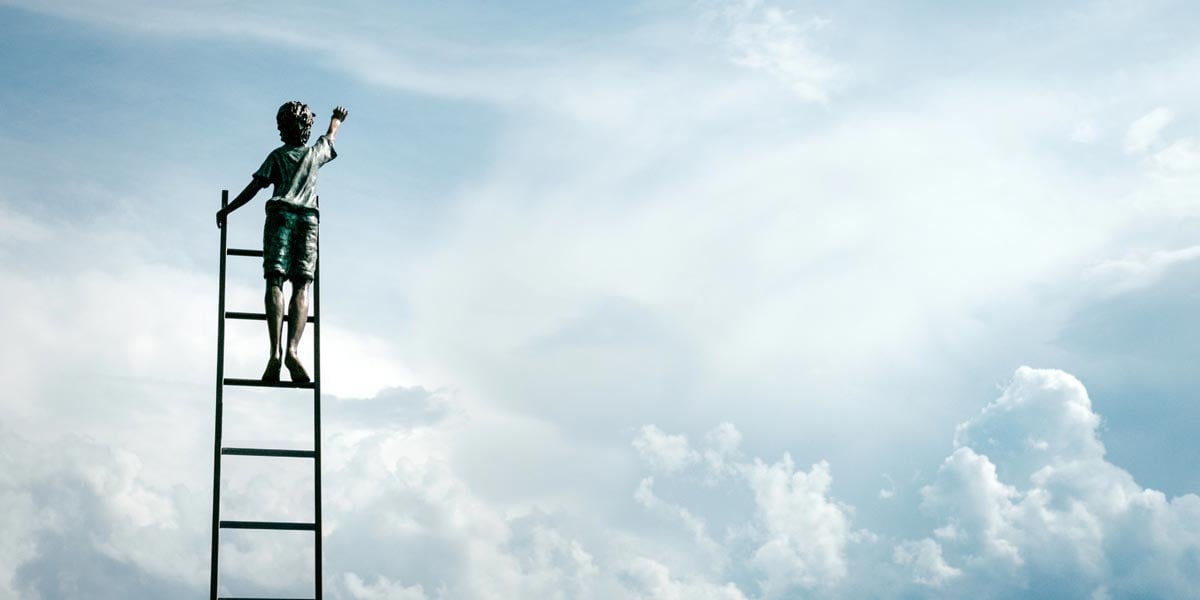 If you're a new agency working with other startup businesses, there's a chance your clients might have never worked with an agency before.
The same concept applies if you're working with mid-sized companies: If they've worked with another agency (your competitor) and they're unhappy with the service they were provided, they might have come to you expecting a totally different experience.
In both instances, you won't know what they expect of your agency until you bring them onboard. However, setting expectations puts new clients at ease, and keeps them calm while you're doing your job.
That's especially important if you're a marketing agency specialising in SEO or social media where both can take a long time to show results.
By the way, if you're looking for more advice for your buddy agency, I'd recommend checking out our guide on how to start a social media marketing agency which goes through all the key steps, including how to package your services and delight clients.
Agency issues that can be relieved by setting expectations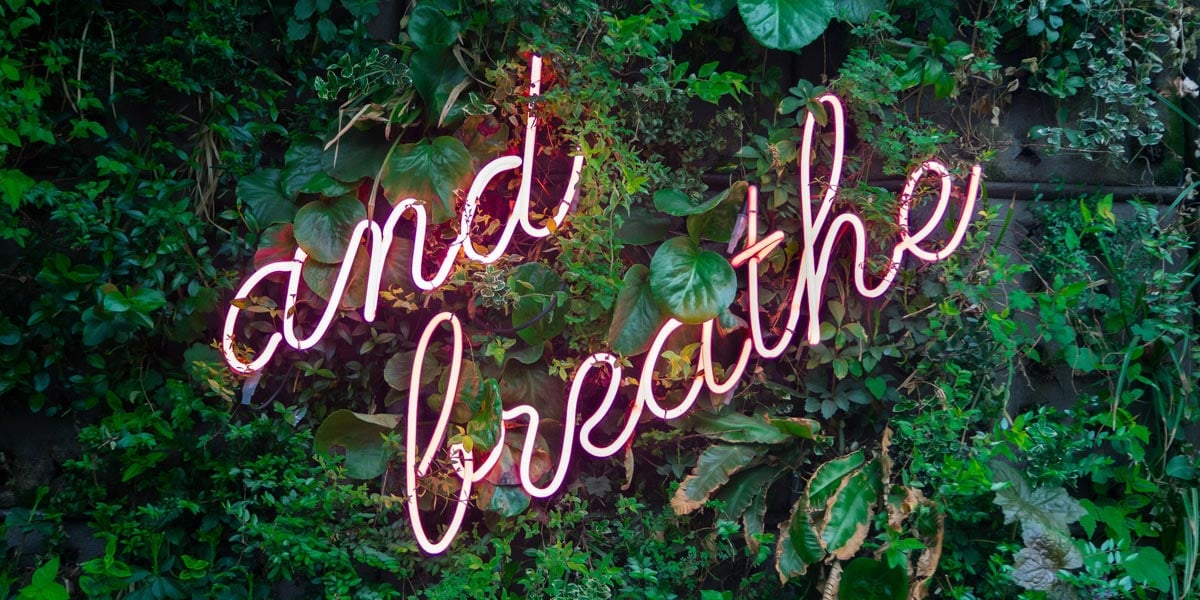 No matter how much you plan, there will always be something that throws you off course—and it might not be your fault. Things often happen outside of your control, which might affect the work you're doing for clients.
...But that doesn't mean your clients need to worry unnecessarily.
Here are some common problems you might see, which setting expectations from the start of your working relationship can help to relieve:
News days affecting campaigns
You can have the best social media post in the world, but if there's a breaking news story, it will be pushed towards the bottom of a followers' news feed...
How does that affect your clients, who are excited after signing the social media content off, and are expecting to see hundreds of likes, retweets or comments within the first week?
Pre-warning your clients of any potential news-heavy dates—or simply explaining that breaking news can happen at any point—can help to take the pressure off when busy news days (inevitably) happen.
Slow rankings for SEO strategies
Does your client know that it can take 3-6 months before a website starts to rank?
If they don't, they could grow frustrated (and cancel their contract) if they're not seeing immediate results.
However, simply adding a line to your proposal document that mentions how it can take up to six months to start ranking helps them realize that's totally normal—and causes them not to panic when they're not ranking on page one within two weeks of hiring you.
Calls out of hours
If you're designing a website for a client and their hosting provider bails at 2am, clients without clear boundaries and expectations might be calling your personal phone and asking for help.
(That won't be good for your work/life balance, never mind your stress levels.)
However, setting these expectations from the outset could prevent that from happening:
Make it clear which parts of the project you're responsible for, and what factors you can (or can't) control.
Send them a document which explains how to contact their hosting provider in case of an emergency.
Explain that you're unavailable outside of work hours—but you'll get back to them, either via email or phone call, when you're back in the office.
How to manage expectations of new clients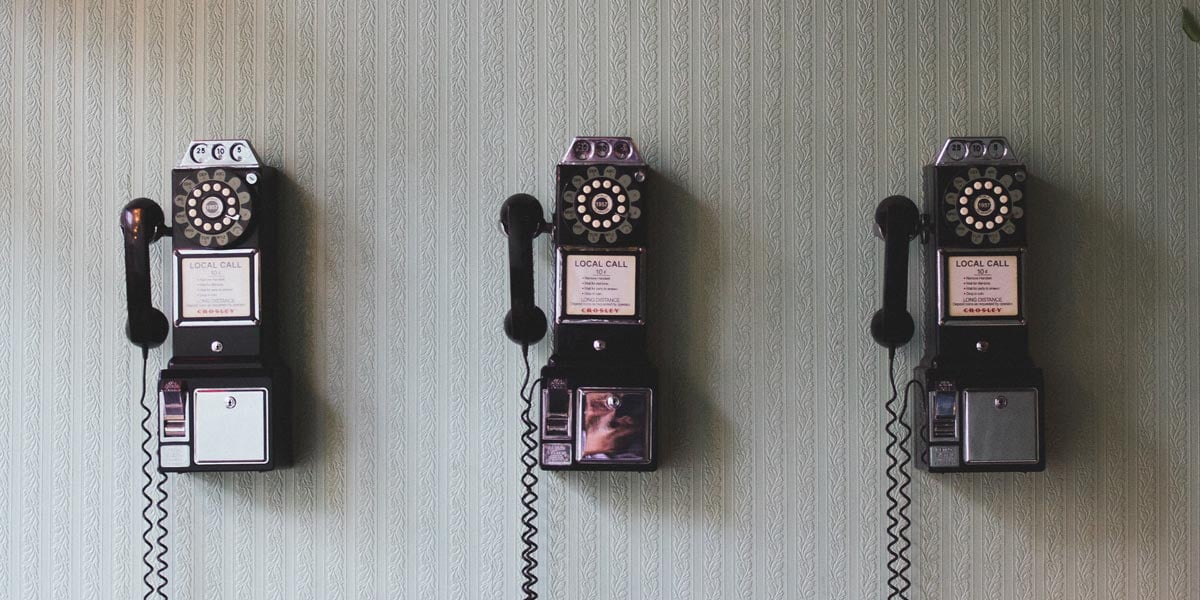 It's impossible to predict the future.
However, you can set the expectations of your new clients, and set yourself up for an exciting and profitable client relationship, by using these six tactics.
1. Explain your process and KPIs in your initial meeting:
When you're meeting clients for the first time, it's your first chance to set expectations.
Here's Amy McCord, Owner of Flower Moxie, explaining why it's so important to set expectations from the outset:
"The secret to managing your client's expectations is explaining all terms, methods of communication, timelines, the best way to interact throughout the project, and expected response time before on-boarding your new client. If you wait until after they've signed on the dotted line, you will have no one to blame but yourself."
So, what expectations do you need to set in this initial meeting?
These two things should be at the top of your priority list:
a) Your process
You likely already have a solid understanding of the work you'll be doing for your client.
During your initial meeting, explain how you'll put that plan into action—including the specific activities your team will be doing, and the techniques you'll use to do it.
Let's say you're a web design company, for example, and want to tell your new client that they won't receive the final product for at least two months.
You could explain this by saying: "We invoice upfront, and we'll start with a Q&A session that helps us to understand why you need this web design. Then, our team will do some research and send a moodboard for you to approve. If you like it, we'll work on the design and have the first version with you within four weeks."
That way, they won't be frustrated (or confused) if they don't receive the web design in the two-week gap they initially expected.
b) Your KPIs
How does your agency measure success?
Your answer might differ from the reports your clients expect—hence why you'll need to tell them how you'll measure success, and how often you'll report on it.
For example: Your clients might be expecting you to report on the ROI of your Facebook ads daily, and might get confused if you send them a report at the end of the month with a breakdown of CPC.
Combat this problem by handing out a questionnaire during your initial meeting to determine what they want to see reports on, and mutually agree on how/when you'll deliver the reports.
2. Put your plan of action on paper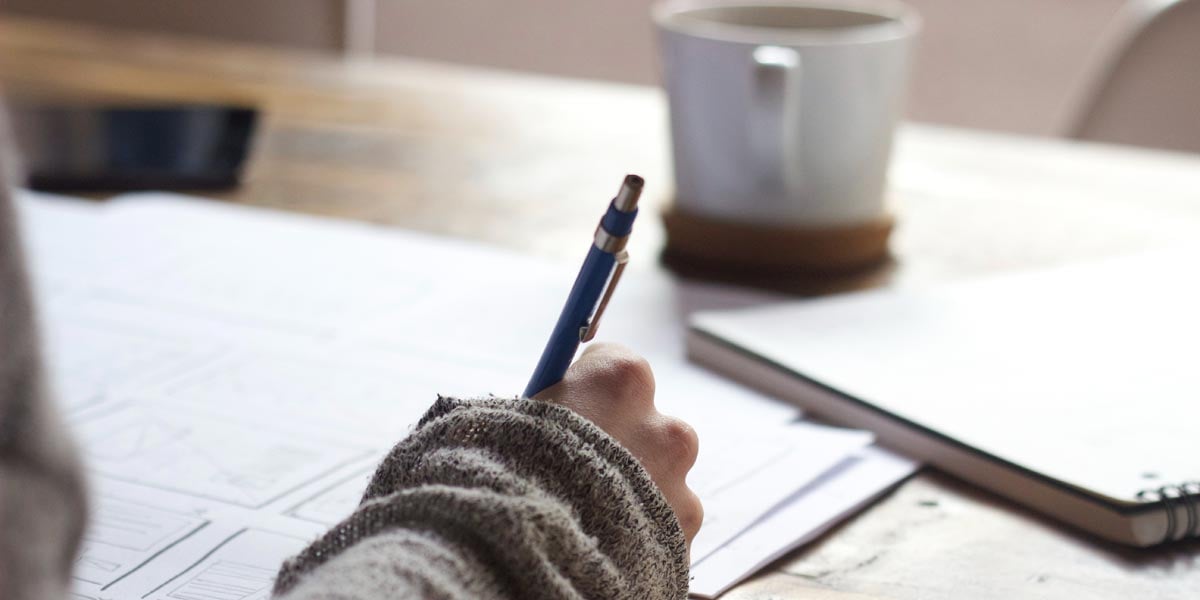 After your initial meeting, write down the things you discussed (particularly the process and KPIs) and share the document with your client.
That way, they can refer back to it whenever needed—which stops the chances of them lowering their expectations once your working relationship begins.
You could use a Doc in a shared Google Drive file for this, but Christopher Hanson of RedBaron Consulting recommends "to print out a policy sheet, almost like a short menu, that new clients must read and sign. This menu outlines your dos and don'ts, indicating gently the right type of customer and the wrong type of customer."
Here's Jason Lavis, Managing Director of Out of the Box Innovations, explaining how you can put that into practice:
"Anything that can be labelled, ordered and quantified should be.
Scope creep, and a mismatch between client and agency expectations tend to come from the limits of human memory over time.
The longer a contract goes on for, the more chance of a misunderstanding based on a simple clouding of consciousness. A detailed work schedule and program can be referred to by either party and can head off any discontent or awkward conversations."
3. Demonstrate how your agency works
By this point, you should've already set your clients' expectations by explaining how your agency works. Why not take this a step further, and introduce them to the people who form your agency team?
Chances are, your agency will have three main roles:
A CEO
An account manager
An executive doing the work
(A mid-size agency might have a department manager too.)
Introduce your entire team, and explain their role. Then, set expectations with your client on who they will communicate with for different things.
For example: If they're only dealing with their account manager named Joe but see someone experimenting with their Facebook Page called Matt, it could cause panic. They might question whether their account has been hacked, which won't do any favors for the trust you're continually trying to build.
...But if you'd simply introduced them to Matt as your Facebook expert beforehand, there's no need for them to worry.
4. Set your boundaries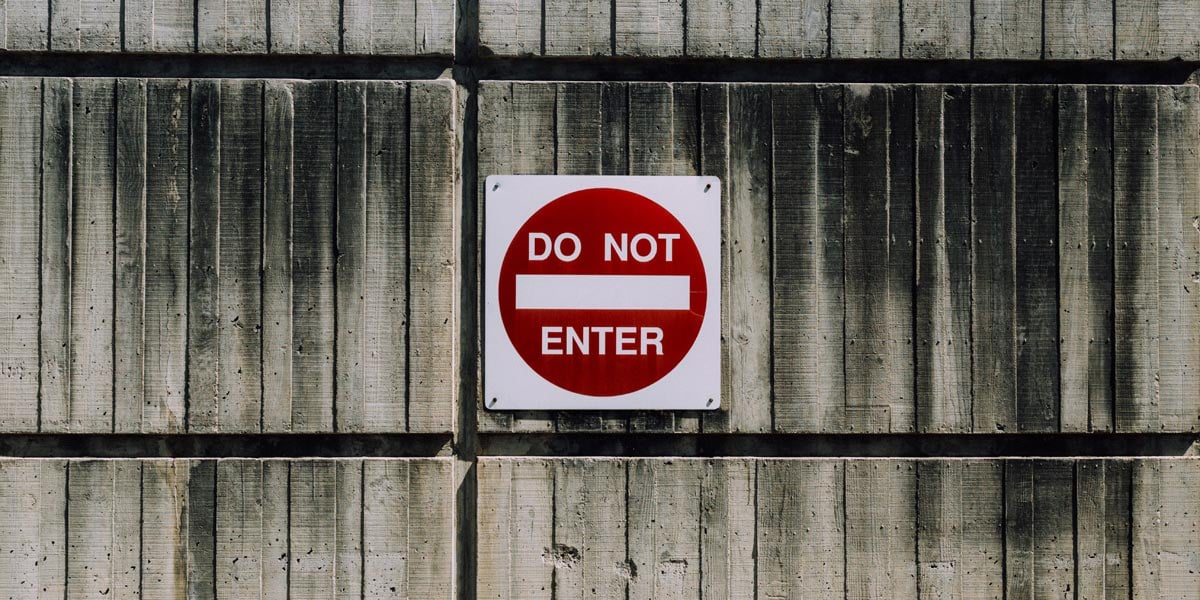 Nobody wants work calls out of hours. No matter how much you love your agency and it's clients, you need a healthy work-life balance.
That's why you need to set boundaries and expectations with clients about when you're available to chat.
At 3pm on a Monday afternoon? Sure, you can take the call if you're not busy. But let them know you only work during your official working hours—and don't call, text or email them outside of those.
5. Underpromise, overdeliver
It's easy to tell white lies in a pitch. You want to win the contract, right?
It's important to avoid overpromising, and be realistic (while erring on the side of caution), instead.
Chris Stasiuk, Owner and Creative Director of Signature Video Group, thinks:
"This might be the most important rule. If you set a clients expectations slightly lower than what you know you'll deliver, when delivery day comes, they will be thrilled (and excited to do more business with you)."
Let's put that into practice and say you're an SEO agency working with a new client. You should set expectations by saying "you should see an improvement in rankings within the first three months", instead of "we can make you rank on page one in two weeks".
This approach means you're not giving them sky-high expectations, while setting yourself up to impress them even more if you deliver sooner (or better) than expected.
...And we all know how well the "surprise and delight" model works in marketing.
6. Remember they're human!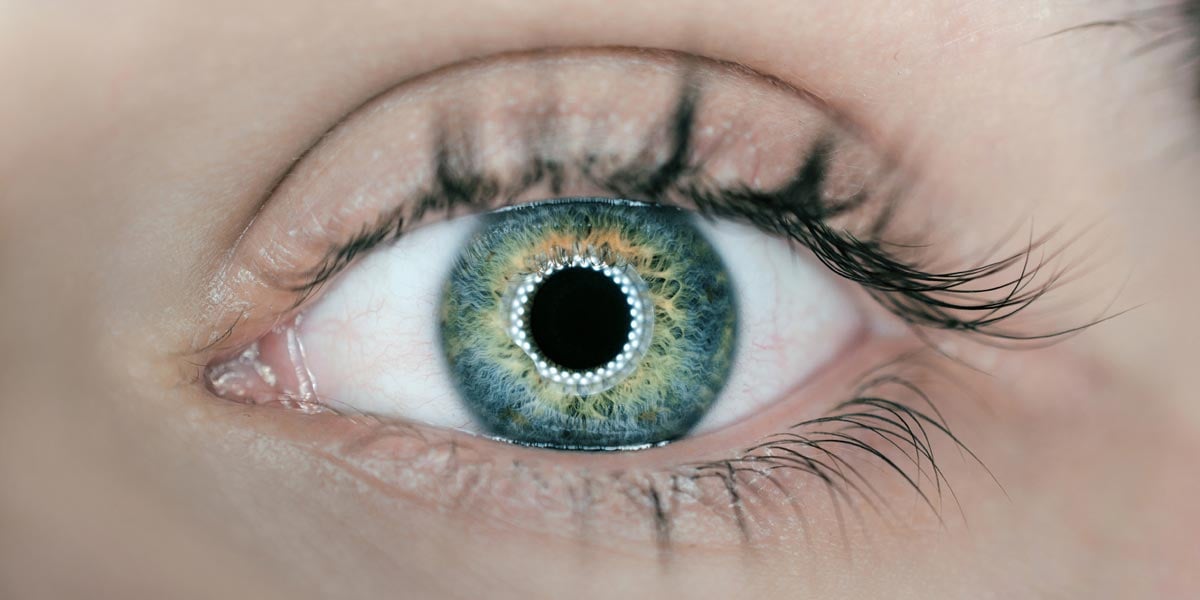 Expectations shouldn't just be client-side. Your agency needs them, too!
The most important expectation? People worry. And when you're working with clients who would do anything to make their business a success, they're bound to second-guess the strategy you're working on for them.
Your agency needs to set expectations, but it's important to remember that your clients are only human.
Always be on-hand to settle their nerves and be patient, answering their questions or concerns—especially when they're a new client, or if they haven't worked with an agency before. That's how solid agency-client relationships are forged!
Read our guide to learn how to manage difficult clients the right way.
Final thoughts
Setting solid expectations is a great way to build strong relationships with your clients because you'll set the tone for an honest working relationship right from the start.
The best part?
With these tips, you're bound to keep everyone on the same page—and stop those 3am calls of panic!