Last week during the webinar @TechiSingh's tweeting activities won him 4 free articles from our expert writers. We're giving away more free quality content in tomorrow's webinar, don't miss out!
What does it take to be a Content Hacker?
So for a quick recap on what happened last Wednesday, Luke, our business manager, talked about the core characteristics of a content hacker.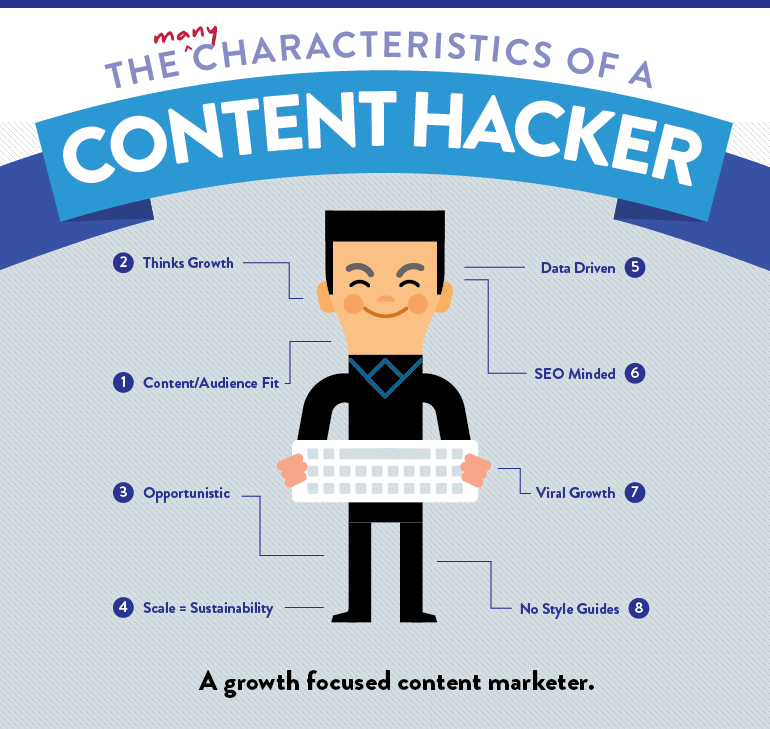 One of the main challenges for marketing online is the high level of competition when drawing attention. It's important to master your content creation and targeting which is why Luke spent some time going through the points in detail.
For example the opportunist will keep his eyes open for a moment to seize and outshine his competitors. Scaling and revising your content is another skill that amplifies the traffic on your blog.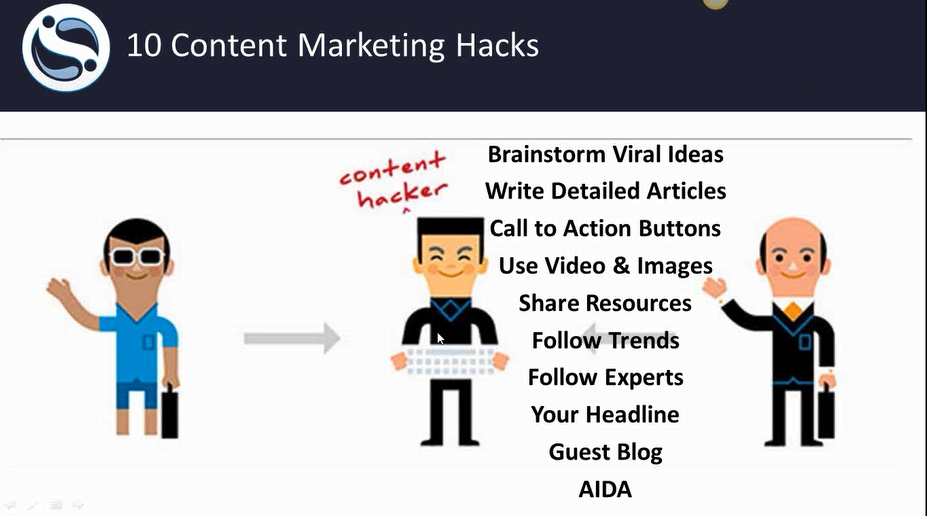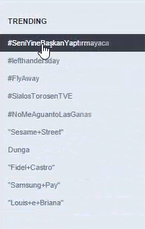 The main goal is to increase sharing and build trust, to become a reliable source of information that is worth returning to.
If you incorporate these practices in content marketing, you're more likely to reach your goals faster, by staying ahead of trends and keeping your content engaging.
With Sendible you can find a very wide range of sources, giving you great accessibility to real time news that will help increase your credibility as an online publisher. You can see what's trending globally or set a specific geographical location.

Set up real time alerts with Sendible and become an opportunist. Rather than chase keywords and information all day everyday, Sendible brings your attention each time something important is made live, allowing you to get there on time and stay ahead of the game in your industry.
Remember to engage in good conversations at the right time, it amplifies your whole strategy, drawing in more quality traffic and leads.

Sendible also offers suggested content, covering a wide range of relevant interests that will gain you more online reach.
Stay updated with facts, figures and quotes that is great for enriching your content or simply sharing with an added personal touch.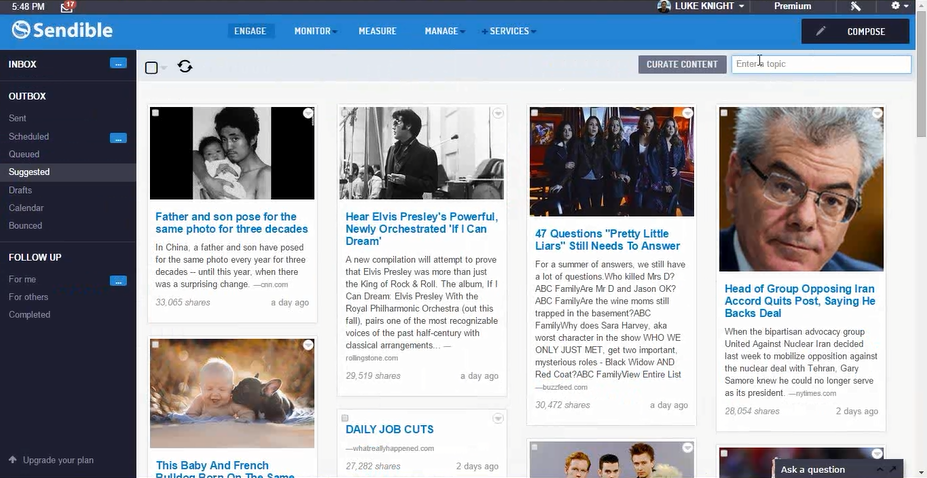 The webinar covered different aspects of content marketing including research and customer profiling to find out what your audience is interested in.
Content creation is easy with Sendible's Hire a Writer and other available tools such as canva.
And finally distribution which is all about choosing the relevant channel and pre-scheduling posts to go out at optimal times.
Luke expanded on every step to help clarify the journey towards gaining traffic and engagement from content.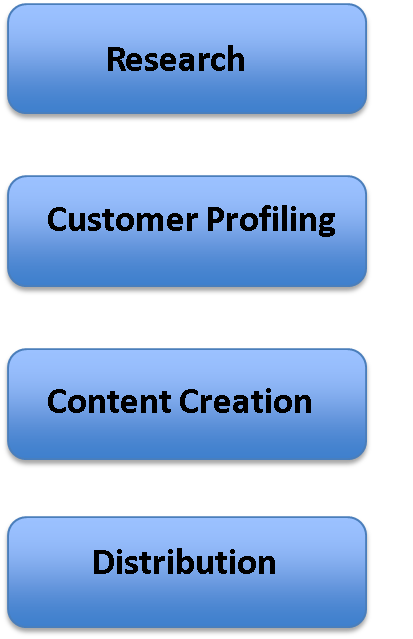 Hire a Writer
Sendible released an exclusive feature to help marketers generate more leads from their content. Users now have the option to order an article from professional writers who will deliver it within 2 days. The benefits include:
A team of expert writers who have previously written for Mashable
48 hours Delivery
On Demand
Original (nowhere else published)
Timeless Credits (redeem anytime)
Saves Time
Consistent Quality Content
Only with Sendible
Q&A
We're always very pleased to hear our attendees ask questions. Here was one of them:
Question: How far back can you see the content?
Answer: 3 months. You can set up a report over the last 90 days.
Luke then demonstrated the process on Sendible and the different features involved.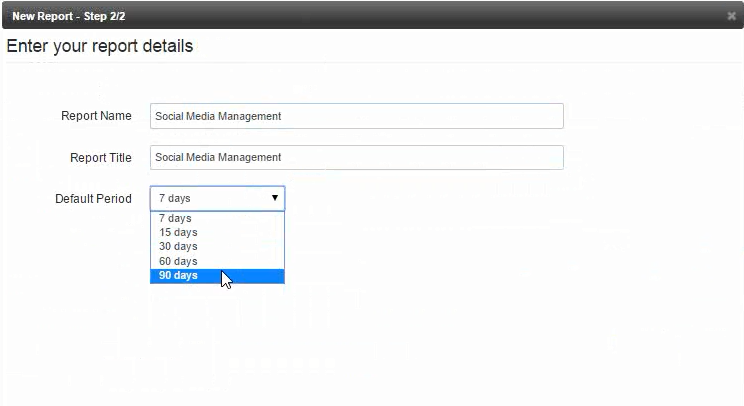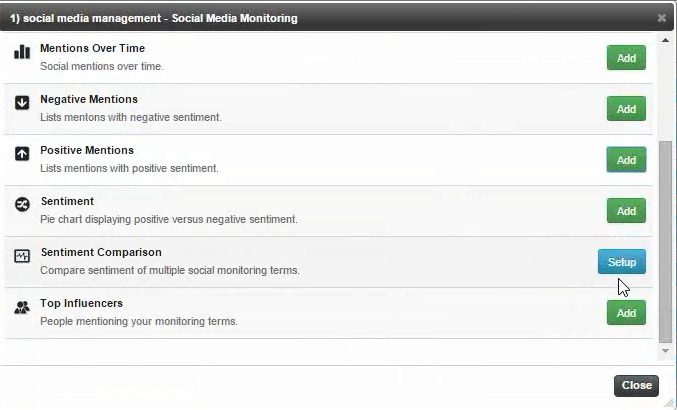 Other topics covered
Twitter Lists - Create lists of contacts to fine tune your targeting.
Set up a Blog and post from Sendible.
Smart Queues - Bulk import your prepared content and schedule it throughout the week in just a few minutes. Repeat your scheduling to make you content more viral.
Optimal Times- Sendible checks the history of your feed and engagement to suggest optimal times for maximum performance.
Content Libraries- Build a rigorous content library and decide who can have access to it.
Chrome Plugin- Share any useful sites you come across instantly.
Content Creation Tools- Using a range of media sources and the Canva integration.
If you weren't able to make last week's webinar, don't worry we're preparing the video for you and will publish it soon.
In the meantime we're carrying on the conversation tomorrow. We will be introducing analytics into the content marketing equation.
Join us to find out more.
We're looking forward to hear about your queries and interests.