Please note that automation apps for Twitter will no longer be available on Sendible from March 20, 2018.
In light of Twitter's Automation Policy enforcements, Sendible's Twitter Auto Reply and Twitter Auto Retweet apps will be removed.
Twitter is only enforcing these rules in order to provide a better experience for everyone using their social media network and with that, there are new Twitter best practices to follow.
If you are a Sendible customer and would like to know more, refer to our Twitter Bulk Scheduling FAQ to guide you through this change.
How you used to be able to use Twitter Auto Retweet on Sendible
Keeping track of every mention on Twitter (especially without a hashtag or the @ symbol) can be tough. The sheer volume of tweets can seem overwhelming, especially for those who can't spend their whole day monitoring their feeds and searching for potential retweets or replies.
Every second, on average, around 6,000 tweets are tweeted on Twitter, which corresponds to over 350,000 tweets sent per minute and 500 million tweets per day. (Source: Internet Live Stats)
Our social media dashboard has a number of soft automation tools that help you engage with others, one of which is the Twitter Auto Retweet and that's what we'll introduce to you below. When used correctly, your interactions can seem quite organic and it's much easier to keep up with things. Take note that if you abuse it, you'll be making one of the biggest mistakes on Twitter a marketer can make!
The great part about this social media network is undoubtedly, the ability to engage with anyone on the platform. When using Twitter for business, engaging with the industry and your customers is what will drive your success.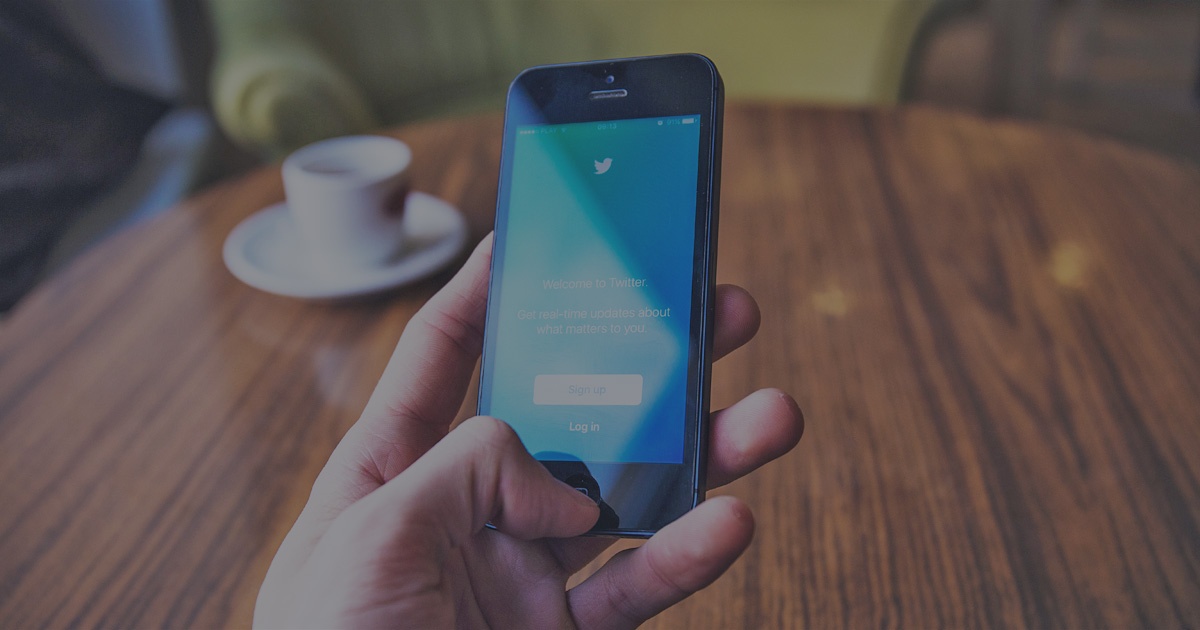 Best practices for using our automatic retweet service
As with any automation, it should only be used to help boost your engagement and interactions with others, and not as a sole source of communication.
If you're familiar with keyword monitoring services, setting up your first automatic retweet service on Sendible should be quite simple. The automation finds messages that match your criteria and automatically shares them at the frequency you choose.
Key settings of the automation
Choose one or multiple keywords and hashtags
Add exclusion words to avoid retweeting unrelated posts
Select only one or multiple accounts to be eligible for retweets
Exclude Twitter users, e.g. competitors
Set retweet frequency in hours (1, 4, 8, 12, 24)
Send only one or up to three retweets at the time
Choose sentiment for tweets, e.g. only share positive mentions of your brand
The Twitter Auto Retweet feature will prove most useful when running hashtag contests, user-generated content (UGC) promotions and when spreading awareness about your presence at a niche event. You can also use this automation to strengthen your relationships with selected influencers by regularly sharing content they tweet about.
Use our automatic retweet service to share influencer content, generate buzz about niche industry events or when running photo contests.
If you're looking to go beyond the basics on Twitter and want to explore its advanced features, I'd recommend reading the blog we wrote about how to use Twitter like a pro. From creating awesome content with polls and GIFs to running advanced searches, using Twitter Lists to engaging with influencers and participating in Twitter chats.
The pros and cons of using Twitter Auto Retweet
Pros
Cons

Find and share niche news automatically

Share UGC content and contest submissions regularly throughout the day

Engage with topics relevant to your brand and your followers quickly


Can't choose a publishing time (this depends on the original tweet)

Can't add comments to the retweet

Can appear spammy if the settings aren't correctly adjusted
It's best to base the frequency of your automatic retweets on how many tweets you schedule per day on average. Try to keep shared content to one-third. For example, if you tweet four times a day, set the frequency to 12 or 24 hours which will send the relevant retweets once or twice per day. If you tweet as often as 20 or more times, feel free to increase the retweet frequency to every four hours.
Similarly, consider the purpose of the retweets when choosing if more than one should be sent at the time. Our suggestion is to keep it to one when you're sharing industry content and increasing it up to three for contests or promotions.
Retweeting relevant messages on Twitter helps you grow your engagement, influence (Klout score) and followers.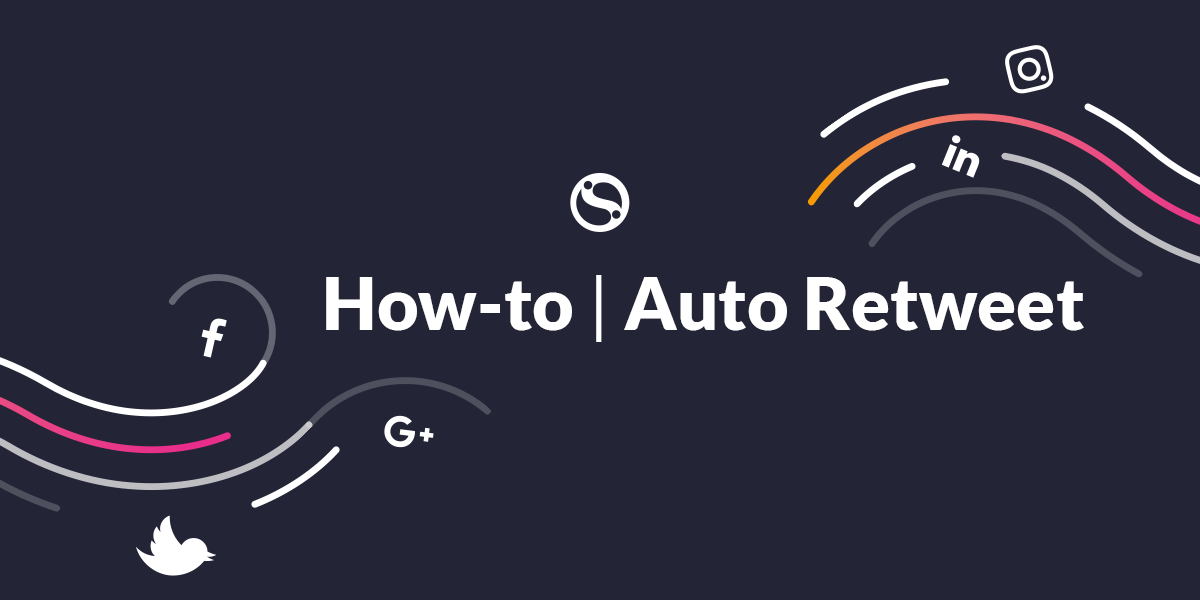 How to set up your first automatic Twitter retweet service in Sendible
To help explain how the feature works, below is an example of the settings that a coffee shop might use if they wanted to automatically retweet messages containing the word 'coffee' to share their passion for coffee.
First, you need to sign into your Sendible account. Then click on '+Services', and select 'Apps' in the right-hand sidebar. Next click 'Add' right next to the 'Twitter Auto Retweets' service. Then adjust each of the settings as detailed below.
Enter a description for your own reference.
Select the Twitter account that will be sending out the retweets.
Enter keywords/interests that you will be targeting. Sendible will search for people mentioning these terms.
Enter phrases that need to be excluded if required.
Select users you want to retweet or the ones you want Sendible to exclude.
Select the retweet frequency in hours. This is how often Sendible will send out retweets on your behalf.
Select the total number of retweets to send out each time.
Set Auto Follow to No as this option is no longer available.
Specify the sentiment of the tweet that you would like to share.
Select the country and language if you would like to only retweet people by specific location - we suggest skipping this unless your search terms are somewhat generic, eg. "coffee" is likely to be used by English and non-English speakers in multiple countries so using these options will narrow down results. The reason we advise this in most cases is that not all users have location services enabled.
Choose whether or not to be notified via email when the retweets are sent.
Set the state to Active to enable to automation or keep it Paused if someone needs to review it before it goes live.
After you've filled in your parameters, click "Save Settings" and our tool will start publishing retweets for you. You can always edit your settings at a later stage by returning to 'Add/Edit Services > My Services' and editing your Twitter service.
It's worth remembering, that the keywords that you avoid are often as important as the ones that you choose to include. For example, you may own a coffee shop, and choose to retweet messages about 'coffee', but not those of a competitor (like Starbucks) or those off-topic like (face scrub).
It's also possible to include or exclude specific Twitter accounts, which can help you avoid sharing messages posted by competitors or on the contrary, connect with influencers.
Video Tutorial | How to Automatically Retweet Someone on Twitter with Sendible
For a full step-by-step guide, please refer to this article on our Support Portal with additional advice and recommendations.
Remember this rule about automation - use it wisely and don't abuse it! Becoming lazy with automation is one of the main marketing automation pitfalls so don't forget to continuously monitor and test your settings.