Sarah (social marketer) "Hey, did you get my message about approving my posts for the Nike Air Max Facebook page for next week?"
Mike (Sarah's manager) "Nope, sorry it must be buried in my emails. Remember these posts also need to be sent to Mo over at Nike."
Sarah "I've messaged him as well but heard nothing back. I need to get these posts approved today!'
Mo (disgruntled client) "Where is my new content?!"
As Sarah would appreciate, being able to get tasks sent to and approved (or rejected) by the right stakeholders quickly is key for her busy workflow. We're very pleased to announce that we've streamlined our workflow functionality in Sendible, making the approval process a breeze.
Effective stakeholder management
Sarah is able to:
Send content for approval with messages with services attached to them.
Help boost response times by assigning high-priority messages and mentions to the relevant departments as well as assigning content to multiple stakeholders for approval.
Give a heads-up to the team by commenting on tasks before they are set as approved, whether it's telling sales about a hot lead or you need your social posts approved quickly.
Get notified in Sendible and via email when a task is approved/rejected.
Maintain full visibility of all tasks sent for approval within both assigned tasks and tasks/messages for approval.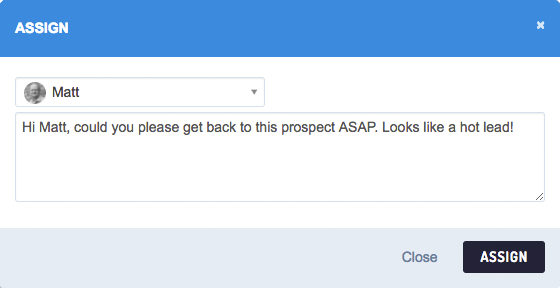 Better task management for managers and clients
Mike (and Mo) are able to:
Approve or reject tasks within the task area from the Engage section and directly from emails which have been sent to the approver.
Respond to a task or mark as complete.
Delete tasks once dealt with.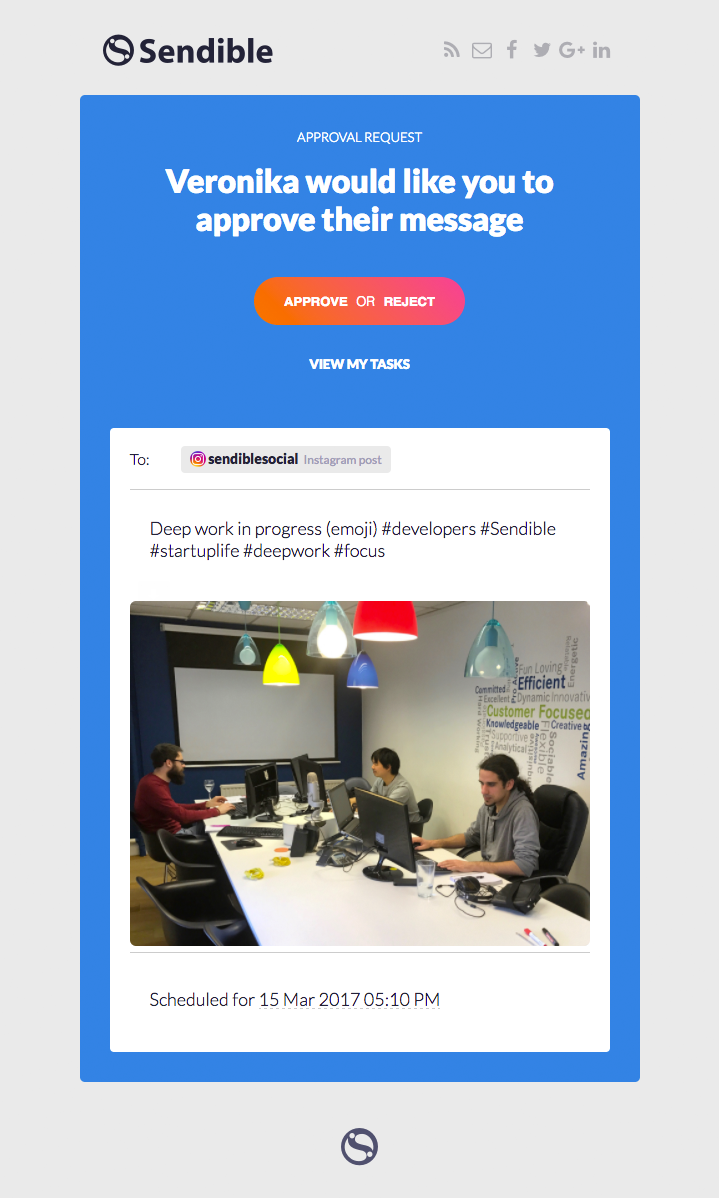 As part of our mission to boost productivity for Sendible customers, this is the latest installment for increasing visibility, simplifying workflows and enhancing the user experience. Keep checking our blog for upcoming product updates.

You can comment below or you can chat with us on Twitter if you have any questions or want to know what we have planned for the rest of 2017.