Your clients want results.
They know the importance of social media to their business and it's on you to make it happen with a social media plan.
Results don't just happen. So how do you craft a winning social media plan that drives growth for your client?
It's not easy to find the balance, especially when you're working solo. The battle for attention is fiercely competitive and the social media market is increasingly crowded.
The platforms themselves don't make it any easier, with algorithm changes and new features being added constantly. This is nowhere more evident than on Facebook. Even though there are 2 billion monthly Facebook users, organic reach for business Pages continues to decline rapidly.
What does this mean for you when you're planning out your client's social media activities?
You need a social media marketing plan to keep your efforts on course to delivering value and return on investment (ROI) for your clients. Here's how to structure your plan in seven steps:
Step 1 – Set goals for your social media plan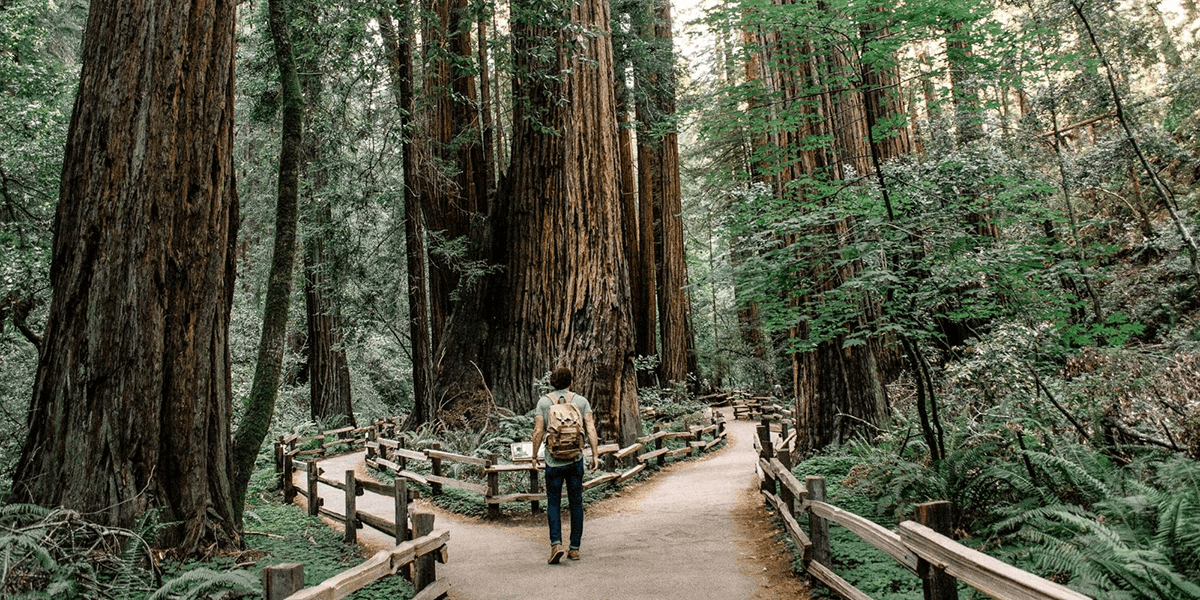 "Alice: Would you tell me, please, which way I ought to go from here?
The Cheshire Cat: That depends a good deal on where you want to get to.
Alice: I don't much care where.
The Cheshire Cat: Then it doesn't much matter which way you go."
- Lewis Carroll, Alice in Wonderland
If you don't have a goal, you're not going to get anywhere. At least, not anywhere meaningful. Setting goals is the first port of call when crafting your plan.
But, how do you determine what goals should be included in your social media plan?
Align your goals to your client's business objectives
Where does your client want to get to? It's so important to have this clear before you start developing a plan. You can also ask them what they've done in the past, what worked and what didn't.
Once you understand your client's business goals, you'll be able to prioritize the actions that will help achieve those goals.
If you haven't been doing this up until now, answering this simple question will have a profound impact on your ability to prove your effectiveness as a social media manager.
This is how you prove your worth and ability to generate ROI.
Agree on the goals of your social media plan
Now that you know what your client's business goals are for the quarter, you can set goals for your social media plan.
The SMART system is a helpful tool to help you define your goals. Here's a quick overview of the system:
Specific - what exactly are we trying to achieve?
Measurable - what are the numbers, so we'll know when we've achieved it?
Achievable - how is this going to get done?
Relevant - is this the right goal for this time and place? Are we the right people for this goal?
Time-sensitive - when will this goal be achieved?
For more help with SMART goals, Smart Insights shares common mistakes on setting marketing objectives and the 10 measure design tests to make sure you're focussing on metrics that matter.
Following the SMART goal process will help you come up with a goal that's in clear alignment with your client's business objectives. Achieving your goals will naturally yield results your client needs and deliver ROI.
Step 2 – Decide which networks to focus on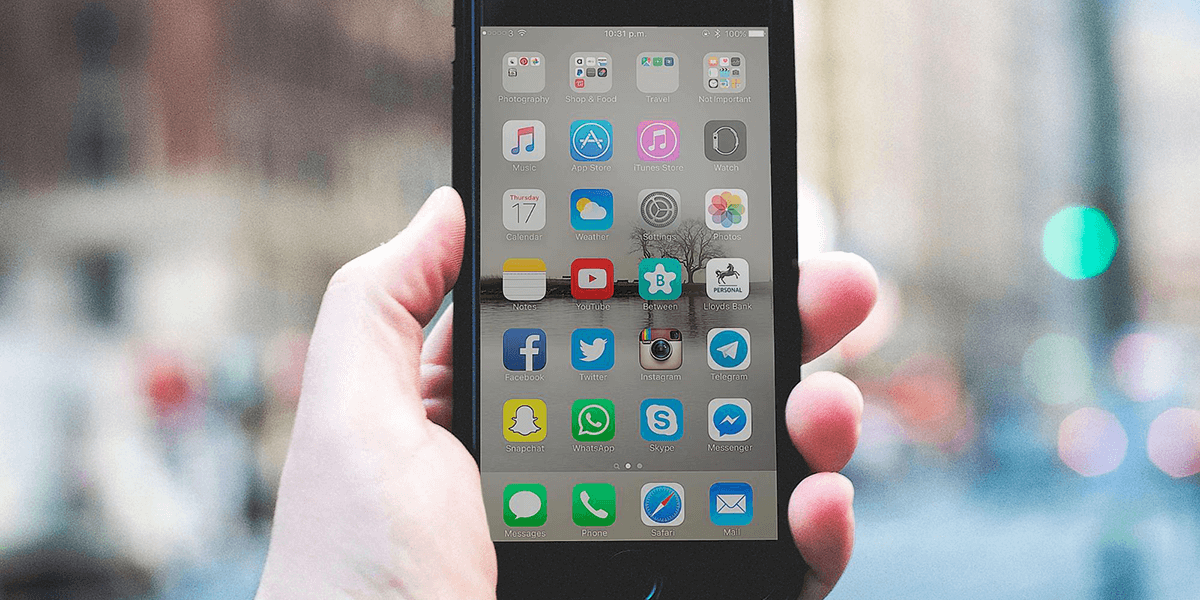 When you don't have a huge team behind you, you need to know which networks will deliver the best results for your clients. And, you need to be ruthless when prioritizing where to focus your efforts.
The good news is not all networks are equally valuable to your client's business. This can be due to demographics, how the different platforms are used or because of the type of product or service your client offers.
Launching your client modestly across a handful of targeted platforms is a better idea than spreading yourself too thin across more channels. Each channel requires a tailored message, even when promoting the same content.
But, which channels should you consider first?
Facebook
With over 2 billion active monthly users and the widest demographic range of any social media platform, you can't ignore Facebook - especially if you are business-to-consumer (B2C) company.
So if you only have the bandwidth or budget to choose one platform, this is it. There are exceptions for business-to-business (B2B) companies whose customers prefer more professional spaces like LinkedIn or the timely nature of Twitter.
Twitter
Twitter is a fast-paced, high volume network with its demographics skewing to the under-30 age group.
The half-life of a tweet is only around 18 minutes, but tweets can still be an effective way to engage with your audience. Especially now that Twitter has extended their infamous character limit from 140 to 280 characters.
For a real-world example, consider the case of "Nugget Boy".
HELP ME PLEASE. A MAN NEEDS HIS NUGGS pic.twitter.com/4SrfHmEMo3

— Carter Wilkerson (@carterjwm) April 6, 2017
While the tweet didn't reach the 18 million mark, it did get over 3.6 million retweets, making it the most retweeted tweet of all time. Great exposure for Wendy's!
Twitter is also enjoying popularity as an avenue for customer service. For example, Esaí Vélez tweeted about a broken TV screen on a JetBlue Airways flight. JetBlue responded within minutes and showed genuine empathy for their customer's concerns turning a negative situation into a positive resolution for their customer and their brand.
Consider that your client may want to maintain an active presence on Twitter for this purpose.
LinkedIn
LinkedIn is the prime choice for business-to-business companies. It's the perfect place for networking and it's especially popular amongst college graduates and high-income earners.
The social media network is making some exciting changes with the introduction of native video and Snapchat-style video filters for events. It's also made improvements in analytics and features for recruiters.
If your client is looking to attract bright talent to their company and showcase a fantastic company culture, this could be the place. Equally, LinkedIn is great for networking to expand brand awareness and discuss partnerships with other brands.
Pinterest
Pinterest is largely considered to be the domain of home décor and kid's birthday party planning, but you'd be surprised by what other niches have traction there.
Think tech, marketing, and motorcycles – they all do well on Pinterest. The network has also recently introduced a lot of exciting new features like the Lens (visual search) function, hashtags, playable GIFS, video, and the 'More Like This' button.
For social media managers, the beauty of Pinterest is the longevity of your content. The content you create and share today can naturally spread which means that your ROI can increase over time, unlike other platforms where your results are mostly immediate and short-lived.
Pinterest can take time to start to generate results, but those results last.
Instagram
Instagram is the platform of choice if you want to reach a millennial audience and have plenty of visual content to work with.
Scheduling posts for Instagram can be a challenge, however, Sendible can help you plan your content ahead and have the posts delivered to your mobile device when ready to publish.
Step 3 – Nail your client's branding and voice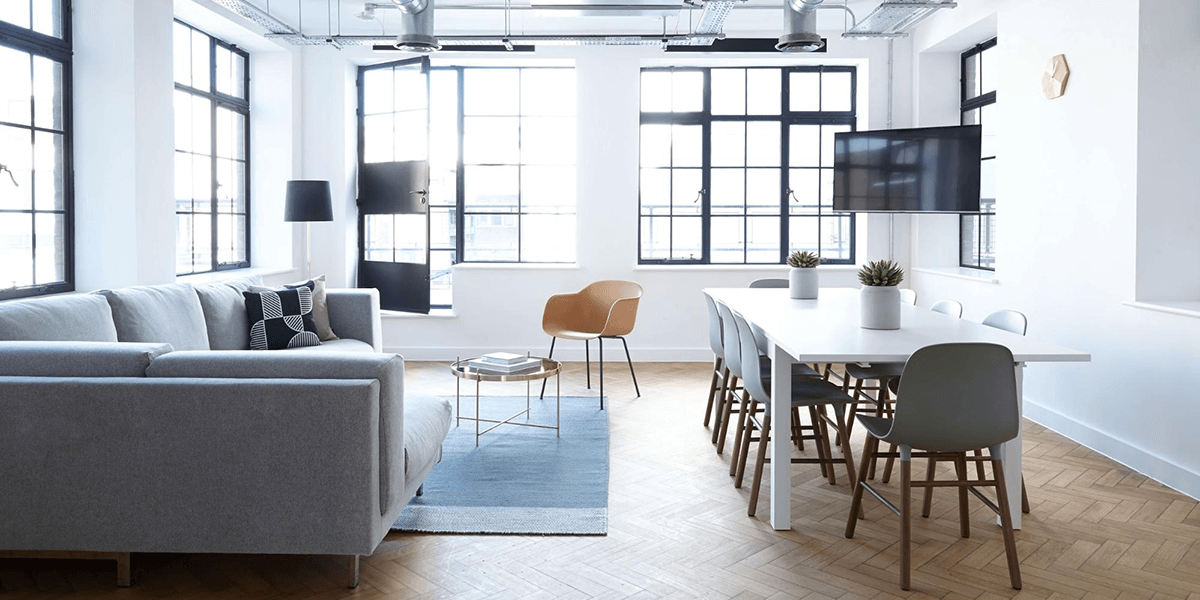 If you want to effectively represent your client on social media, you need to nail their voice.
This is made easier if your client has documented their brand voice, but if they haven't, you might need to walk them through how to define their voice.
How does your client want to appear to their audience? Is their brand fun and quirky? Sharp and witty? Professional and authoritative?
There's a place for all different types of brands, and not everyone has to dish out the biting tweets that Wendy's is now famous for. Some things you want to know to get started:
How formal/informal does your client want to be?
What words do they use frequently?
What words would they never use?
Do they use slang? Acronyms or hashtags?
You can also audit your client's current social media accounts to see what voice and tone your client currently has so that your management won't represent a big shift from the norm.
Step 4 – Plan content and create a social media schedule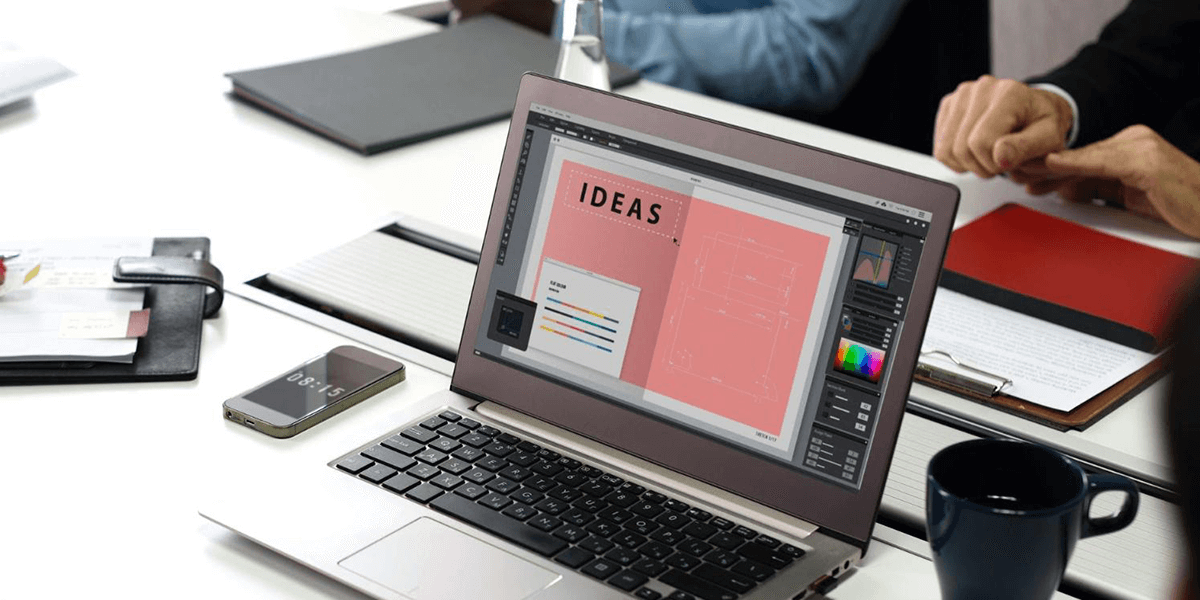 To keep your client's brand top of mind for their audience, you need content. And not just any content. Engaging, top-quality content in sufficient quantities to fill their schedule.
Recommended post frequency times vary by industry and from platform to platform. For example, you might post once a day on Facebook, but send out 12 tweets on Twitter. For another client, your numbers might be totally different.
As part of your content plan, you'll want to nail down the following things:
How many times per day will you post on each platform?
What's your content mix - images, video, engagement content, product pitches, and user-generated content?
Who will create this content, how will they create it and what are the deadlines?
What content will need your client's participation to create? How will that be arranged to make sure deadlines are met?
How does your client want to approve content and how much time in advance do they need it?
What events, sales, or launches do you need to plan content for?
Managing your client's expectations and overdelivering on agreed projects is what sets a decent agency apart from an excellent one.
To put you in the best possible position, we've created an epic guide on starting a social media marketing agency. Dive right in to learn how to manage your work, find clients and create effective social media plans.
Step 5 – Engage with fans and followers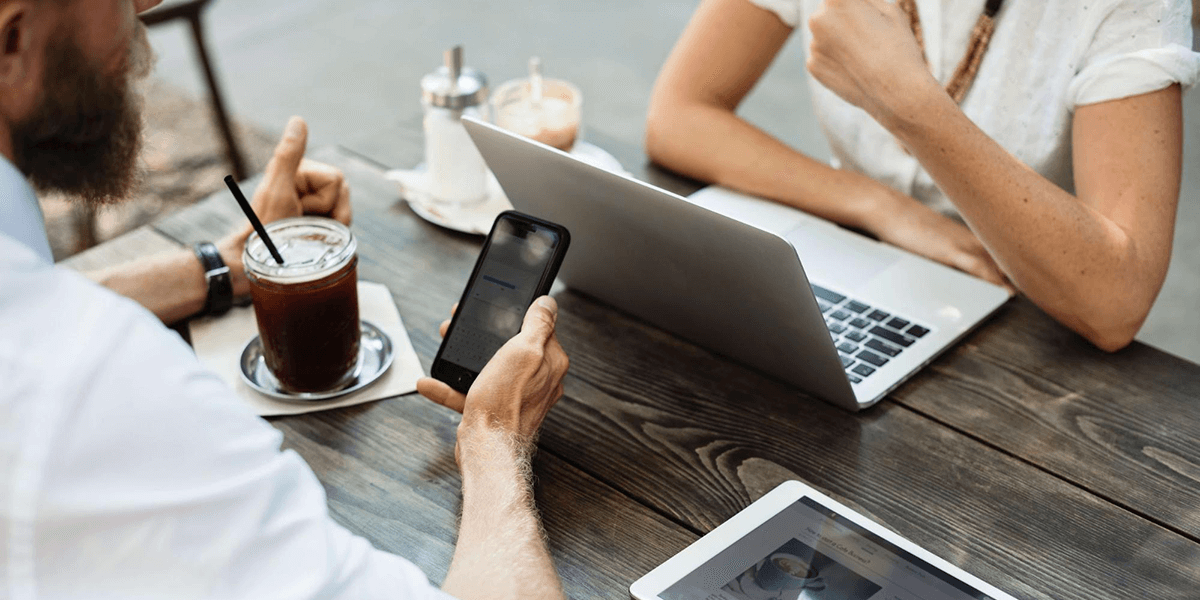 This is the stage where it's critical to have your client's brand voice nailed. You need to stay consistent in approach and tone.
According to ExactTarget (a SalesForce company), eighty-three percent of people like it when a brand interacts with them on social media. Engaging shows that your client values their followers and helps engender brand loyalty.
Engagement on posts also helps generate even more engagement and reach for your client. The "Wisdom of the Crowd" type of social proof comes into effect when your audience sees their peers commenting and reacting to your posts, making them more likely to react as well. Social media network algorithms favor posts that get a high engagement rate, which helps your reach.
Response times are also important, especially for negative comments. Responding quickly can stop problems escalating into catastrophes and delight customers who aren't as satisfied.
Above all, keep your finger on the pulse. You want to actively engage with the people talking about your client's brand. Keep up to date with mentions using Sendible so you can find and respond to comments easily and swiftly.
Step 6 – Monitor and measure your results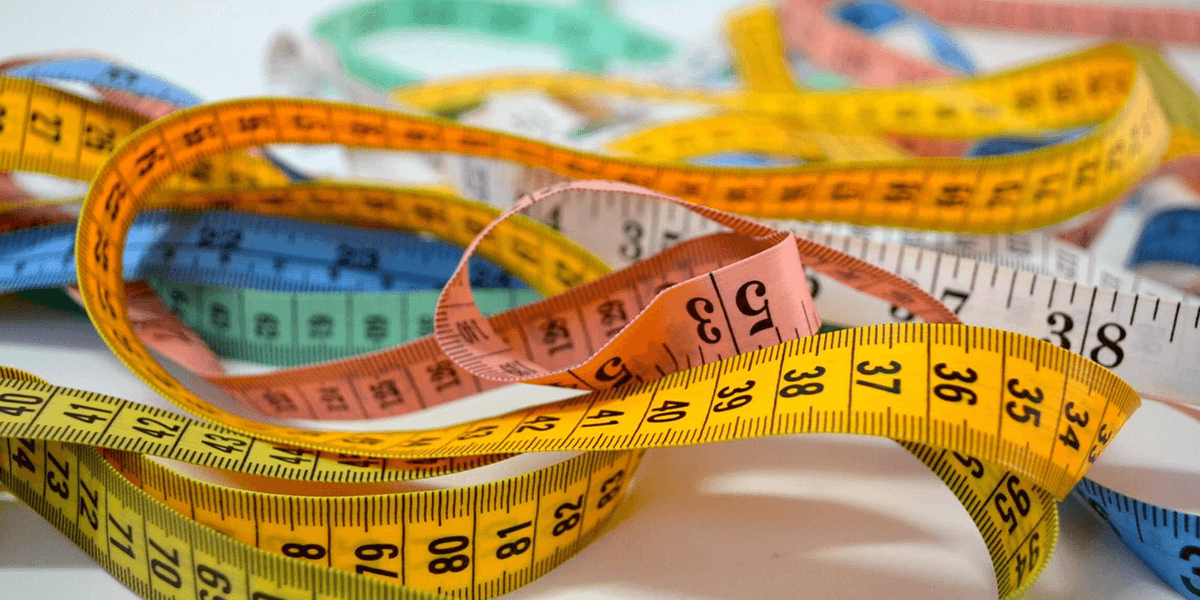 Monitoring and measuring your results is an essential part of your social media plan to make sure you're on the path to achieving your SMART goals.
How you measure your results will depend on what goals you set:
Brand awareness – have mentions of your client's brand increased compared to past results?
Reach – do your client's analytics show an increase in reach from the previous month?
Engagement – what is engagement like on current posts vs. previous posts? Is your client's engagement rate increasing?
Sales – how many sales did your client get? How does that compare to past results?
Lead generation - how many leads did you generate? How many new subscribers were added to your client's sales funnel?
Referral traffic - how many visitors went to your client's blog or website thanks to your social media posts?
Using a tool to track your success will help you make the most of your analytics. Sendible's social media reports were created with agency marketers in mind and will give you insights into your data you can use to improve your client's messaging and build on your successes.
Step 7 – Adjust your plan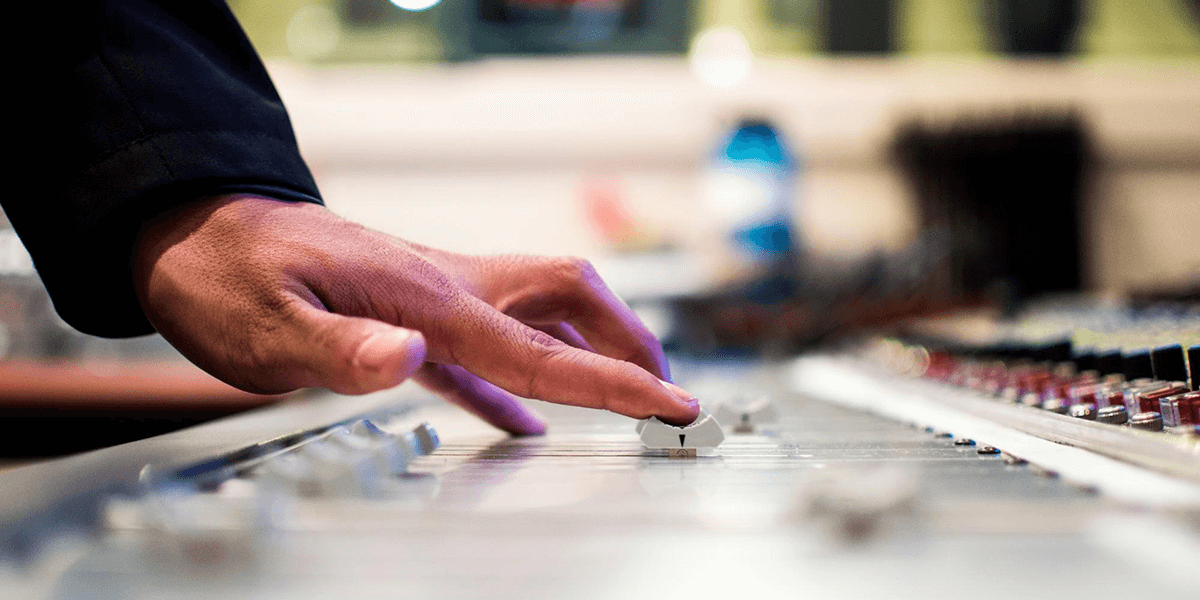 If your first social media plan went off without a hitch… kudos to you! But, if you're like most of us, you probably found there were a few things that needed tweaking.
Now's the time to make those adjustments. To put it simply, you want to continuously:
Do more of what worked
Less of what didn't
Try new things
With the data you have from step 6, you'll know what type of content resonated most with your client's audience and what frequency and posting times were best for engagement.
Use this to hone your plan and improve your results for the next quarter.
Wrapping it up
If you're feeling pulled in many directions, having a clear social media plan will help. Your plan helps you define goals, decide on the actions you need to take to reach those goals and prove your worth in ROI to your clients.
As businesses increasingly expand onto social media, having a consistent approach driven by a goals-centered plan will help your clients stand out.
Follow these seven steps and you're on your way to creating an effective social media plan that efficiently delivers results that matter to your clients and proves your worth as a social media manager.
Cath Oneissy
Cath Oneissy is a freelance writer for hire, specializing in digital marketing and social media. She works closely with B2B companies looking to increase their visibility through engaging and actionable content. When not writing, you can find her whipping up tasty treats to appease her picky toddler. Contact Cath at Iconic Copy or Twitter for more information about her services.