If you're an e-commerce seller who is just starting out on Instagram, you may find it tricky to determine which strategies will drive sales—and which ones will lose them.
One of the most effective strategies you should implement to improve your sales is Instagram Shoppable.
Launched in 2017, Instagram Shoppable aimed to equip businesses on the social media platform with a means to "connect with customers in a fresh, immersive way—making shopping less transactional and more actionable."
Since then, it has been used by countless businesses to effectively reach new audiences and encourage sales. Given that 80% of Instagram accounts already follow a business, your audience is there for the taking; you just need to know how to draw them in.
Keep reading to discover how to expertly leverage this feature so that you can take your business to the next level.
How to set up a Shoppable account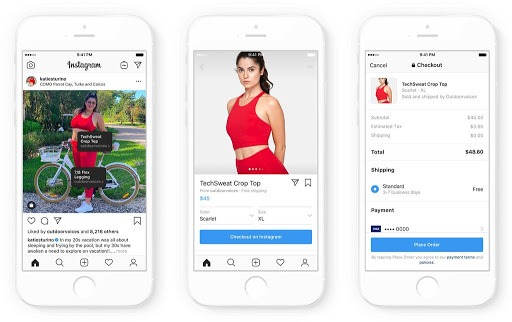 (Credit)
In order to set up a Shoppable account, you will need to first check if your business is eligible to use it. There are two primary criteria that must be met.
First, your business account must be in an available market. Second, your Instagram account and business must uphold specific criteria.
There are five criteria; namely, your Instagram profile must:
Comply with Instagram's merchant agreement and commerce policies
Be a business account
Be connected to a Facebook Shop page that has a payment option that is not "Message to buy"
Mainly sell physical goods
Be connected to a Facebook catalog
Once you have attended to these requirements, you may then submit your profile for review. The average waiting time is a couple of days.
As soon as Instagram has approved your account, they'll alert you with a notification.
How to create winning posts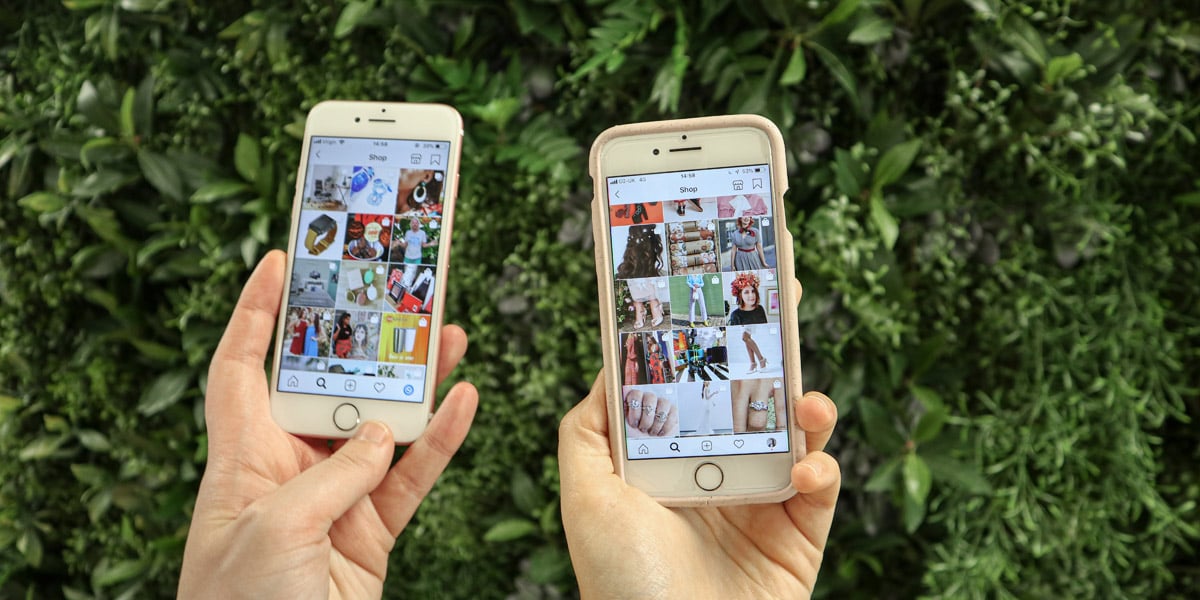 Once your account has been approved, it's time to bring your Instagram Shoppable posts to life.
Creating winning posts can seem like a daunting task if you're new to the game. But when you break it down, there are certain qualities and features that all successful posts have that you can emulate.
Here are five tips you can follow to ensure your posts are a success:
1. Tag products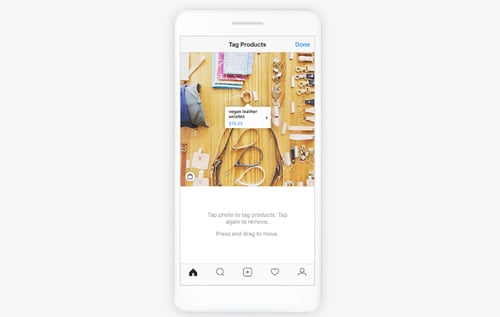 (Credit)
It is essential to tag your products in order for your Shoppable posts convert. Tags are vital because they allow users to see the details of your products and provide a direct pathway for them to buy the product.
If a user spots a product of yours they like, they can simply click the tag you have added to discover the name and price. If they want to purchase it, they're only a click away from doing so.
The good news for e-commerce businesses is that the tagging process couldn't be easier—it only takes a total of five quick steps.
2. Add hashtags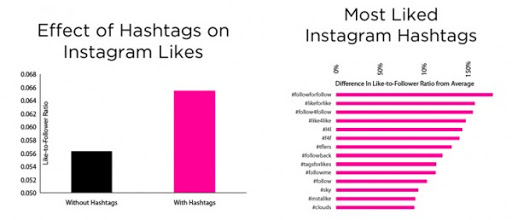 (Credit)
Just like you already do for your typical Instagram posts, you'll need to use hashtags to boost your product's visibility.
Before you make the mistake of adding too many hashtags or choosing the wrong ones, keep in mind that there is an art to picking the right hashtags. If you're unsure about which hashtags to use, the key is to use ones relevant to your product and brand.
That being said, you should pick a selection of popular tags as well as more niche ones. The reason being that while it may seem intuitive to use the most popular hashtags, these hashtags have the highest competition.
Instead, try using niche hashtags so that you can more easily dominate them. And don't forget to include your own brand's hashtag!
In terms of the ideal number of hashtags to use in an Instagram Shoppable post, it's important to remember that less is more. While it may be tempting to add as many as possible, you want to avoid making your posts look spammy.
So what is the magic number? Though, there isn't a consensus on an exact number, Track Maven's extensive analysis found that nine hashtags encouraged the most engagement on Instagram.
The important thing is to experiment and find out what's right for your brand.
3. Include social proof posts using influencers
While in the past, big-name celebrities helped to guide our buying decisions, influencers have changed the name of the game in recent years.
Due to the social proof they provide, connecting with influencers who can promote your products will offer a means of both strengthening your brand visibility and lead generation efforts.
Not all influencers are created the same, however, so ensure you pick the right influencer who genuinely understands how to help you achieve your business' particular e-commerce goals.
4. Use high-quality images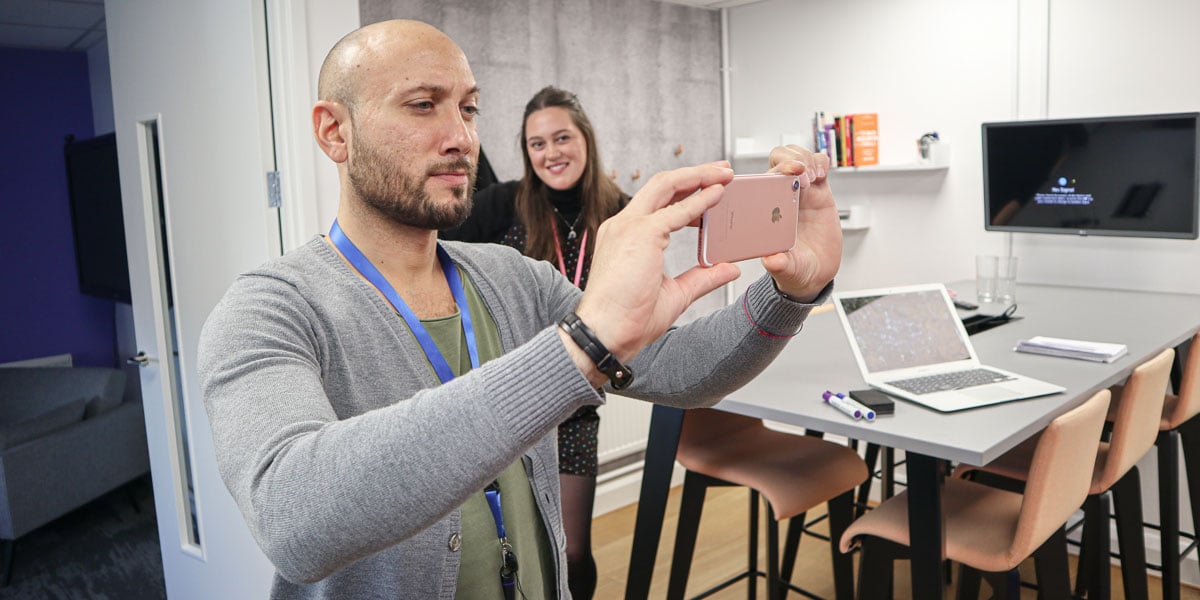 When shopping online, consumers don't have the luxury of physically interacting with your products. On Instagram Shoppable, all they have to go off are your images and videos.
That's why the importance of posting high-quality images can't be underestimated. Grainy, poorly-edited, or just plain unprofessional photos will put customers off and essentially lose money. That's why it pays to have a professional photographer take photos for you. After all, on Instagram, aesthetics are everything.
5. Repost user-generated content
Reposting user-generated content is one of the most underutilised tactics for creating winning posts. Featuring user-generated content will help your e-commerce sales because it creates social proof.
Instagram is all about looking to other users for inspiration, so if a 'gram features your product in a positive light it can be a far more powerful way to increase sales than your own in-house generated images. Just ensure you obtain users' permission before proceeding.
How to create winning stories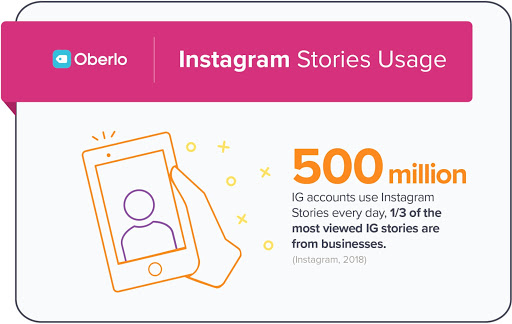 (Credit)
Creating winning Stories is quite straightforward once you know the formula to success. Here are some tips to take yours to the next level...
Use product stickers
Just like tagging your posts, using product stickers on your Stories is the means by which users can learn more about your products and, essentially, buy them. The process is almost the same, so once you've got the hang of tagging, you'll have no trouble applying product stickers to your stories. Follow these five simple steps to start.
Save story highlights
As you may already know, Instagram Stories only last for 24 hours. That is unless you feature them on your page as a Story Highlight.
Story Highlights appear below your Instagram bio, meaning that they appear to users before your posts. As such, curating your story highlights to put a spotlight on your best stories is an easy tactic to show off your products front and center on your account.
How to get your product in the "Explore" section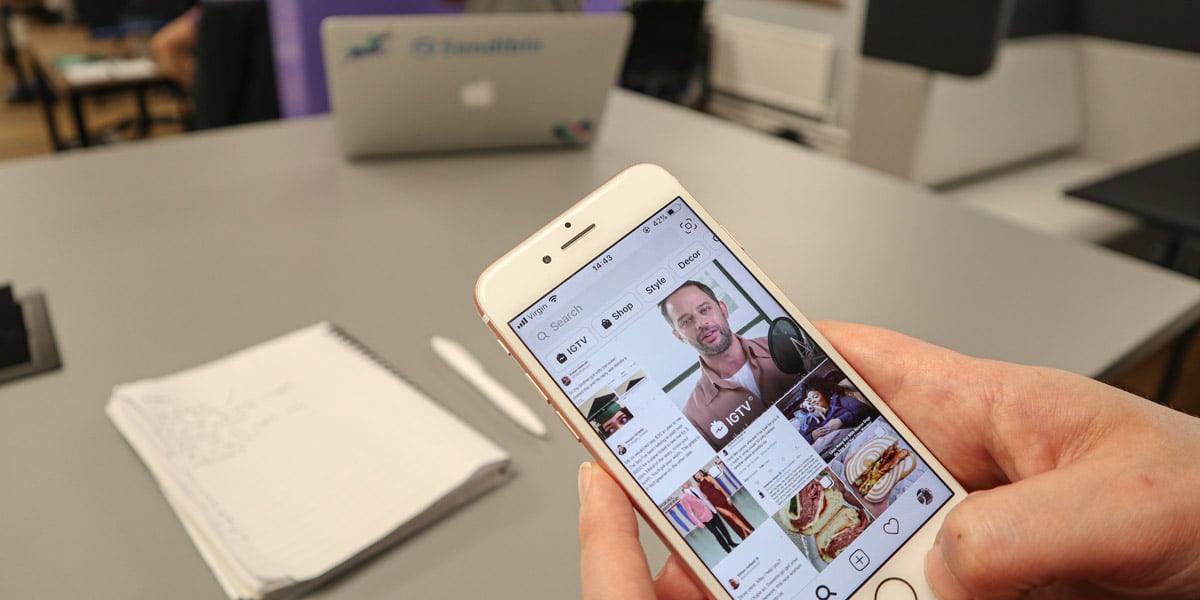 Most e-commerce companies dream about getting their products in Instagram's "Explore" section. Why? Because getting featured can boost your brand viability and in turn, your conversions. But getting featured has nothing to do with luck; you need to apply a methodical approach.
Here are the three main things you need to do in order to feature:
Use hashtags for location
Remember how we previously touched on using hashtags? Hashtags also play an important role in getting featured in the Explore section. In fact, to get featured on Explore's shopping channel feed, it is necessary for your posts and stories to have product tags.
There's another kind of hashtag you must start using to get featured—location hashtags. By adding a location hashtag to your product-related stories, you will make it possible for them to appear in the Explore section before users who are in your tagged location.
...Location hashtags are incredibly easy to add, so make sure to take advantage of them when you can.
Post at the right time
If you're an Instagram newbie, you may just be posting at any opportunity you get. Perhaps you'll post five times a day and then leave a five-day gap between your posts. But if you want to get your product in the Explore section, you need to start posting at the optimum time for your brand.
So when is the "right" time? The right time is a combination of when your own users are looking at your content (which you can discover in your Insights page) and general trends about when users are most active.
Social Buddy's research found the following times to be the most ideal:

Early morning
Lunchtime weekdays (11am to 1pm)
After work hours (5pm to 8pm)
Weekends in the afternoon


Interact with followers and be authentic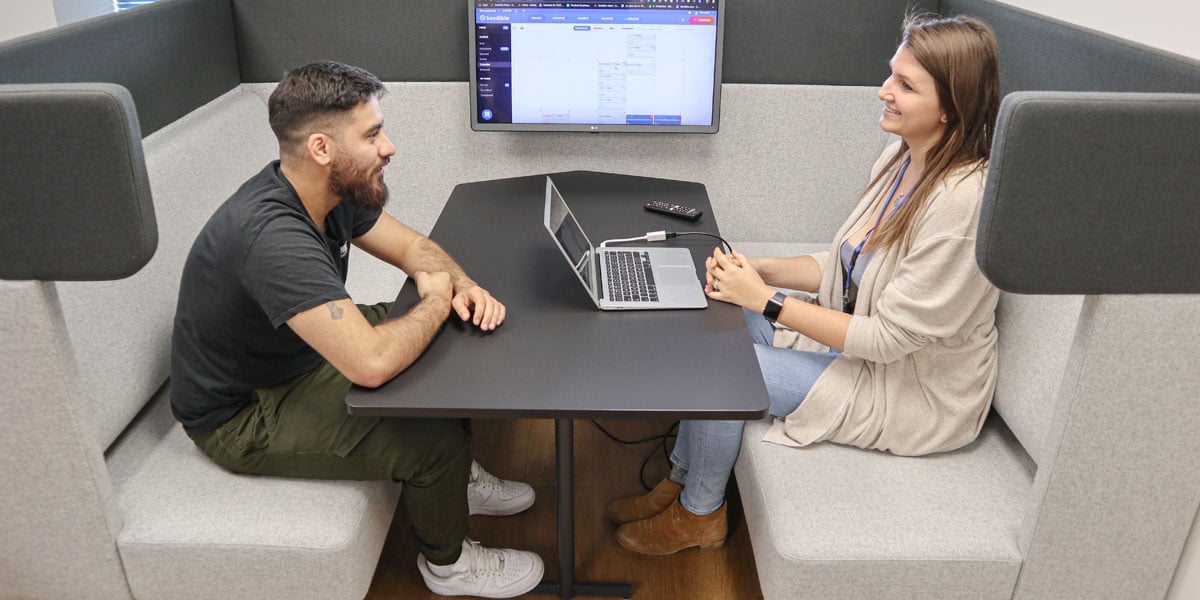 Another tip to keep in mind if you want your products to make the Explore section is to prioritise interacting with your followers on a regular basis.
Instagram's algorithm that curates each user's Explore section selects posts that are most relevant to them. So if you're in consistent contact with them, you'll increase your chances of showing up on their Explore section.
However, it's not just about how often you interact with your followers, it's also about the quality of your interactions.
The only way to ensure real engagement is to be authentic.
Instagram users know when brands are only interacting with them to tap into their wallets, so make sure you show a genuine interest in developing a rapport with them. You can do this by asking interesting questions that will pique their interest, and writing considered replies to them when they comment on your posts.
Extra promotion for your posts
Once you've created those winning posts, it's time to start promoting them.
Here are some ideas that you can use:
Utilise Instagram advertising
If you've got a minimal budget, Instagram advertising may seem like an unnecessary expense. However, if you want to give your posts an extra boost, it can make all the difference.
There are four types of advertisements you can make on the platform: photo, video, carousel, and Stories ads—so you can experiment with different types to find the one that works best for your brand.
Run a Contest
There's a good reason why so many companies on Instagram run contests—they not only captivate your followers, they also entice other users to start following you. After all, who isn't tempted by the chance to win free goods? No wonder research found that Instagram accounts that hold contests grow 70% faster than those that don't.
Needless to say, you'll need to offer users something eye-catching so that they feel compelled to enter your contest. You'll also have to make it worth your while, too.
Pro tip: Tie the condition of entry to your contest to completing a task such as sharing or tagging a friend on a post you want to get extra attention.
Contact influencers or micro-influencers
As we covered above, the reason influencers can be effective in helping companies to boost their sales is because of the social proof they offer.
If you have the capacity, it may well be worth working with an influencer to provide extra promotion to your posts. If your budget is tight, keep in mind that many influencers are willing to be paid for their services with free products.
Another option is to work with micro-influencers. As influencers with hundreds of thousands to millions of followers charge hefty rates for sponsored posts and stories, e-commerce companies are increasingly turning to micro-influencers.
While the precise number of followers someone must have in order to classify as a micro-influencer is under debate, typically, they are said to have from 10,000 to 50,000 followers. The advantage of working with micro-influencers is that not only are their rates more reasonable, they may, in fact, better suit your end-goals.
For instance, if you are trying to target everyday women, consider that they may be more inclined to follow the advice of someone who is more relatable to them than a glitzy Instagram star.
Conclusion
As you've now discovered, Instagram Shoppable provides e-commerce businesses with an innovative avenue for improving their sales. While it takes a bit of effort to get things up and running, the payoff of more sales makes using Instagram Shoppable a no-brainer.
This is especially so when you consider that, compared to many other sales tactics, Instagram Shoppable is a more straightforward and cost-effective option.
You've now got all of the information you need to take full advantage of this nifty Instagram feature, so it's time to get going!
Emil Kristensen
Emil Kristensen is the CMO and co-founder of Sleeknote: a company that helps e-commerce brands engage their site visitors—without hurting the user experience.