Keeping up with new social media features is your job. But analyzing whether you should be offering these new features as part of your social media management packages can be a tricky question to answer.
You want to offer the best service to your clients and stay one step ahead, but how do you know whether these ever-changing strategies will pay off in the long-term?
A new feature you might have the same question about is Instagram's IGTV.
Allowing users to upload long-form video to a profile, rather than to a normal feed, there's no doubting that this new video feature is becoming increasingly popular in the social media world.
In this guide, we're sharing the low-down of IGTV, and how you can analyze whether it should form part of your Instagram management packages.
Instagram IGTV: The basics
Before we dive into the nitty-gritty, let's be clear about what IGTV actually is.
Simply put: This new feature (which also acts as a standalone app) allows users to upload long-form videos to the platform. Instead of a 60-second post, you've got 60-minutes to play with—giving you plenty of opportunities to create fun, fresh and engaging video content.
Video uploaded to IGTV is also vertical, which is different from traditional horizontal videos on platforms like YouTube. (That way, it's easy for mobile viewers to watch.)
IGTV is available to all Instagram users—including your clients.
...However, why does Instagram want to focus on long-form video content? They're already predicted to be the number one visual content platform—and that's before IGTV's introduction.
Kevin Systrom, co-founder and CEO of Instagram, said:
...in IGTV, the creators are the channels. When you follow a creator on Instagram, their IGTV channel will show up for you to watch. Anyone can be a creator — you can upload your own IGTV videos in the app or on the web to start your own channel.
To celebrate the launch of their new focus, they even put together an awesome handbook to IGTV best practices. From tips to record high-quality video to editing software recommendations, the advice is yours for the taking—and bound to impress your clients!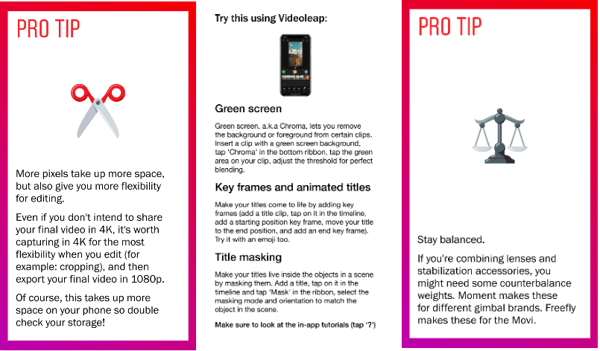 Should we offer IGTV in our social media packages?
Now you're fully in-the-know about these new features, I'll bet your original question still stands: Should we offer IGTV as part of our social media packages to clients?
The answer isn't as clear-cut as you think. Like many new tactics, IGTV has its benefits and drawbacks.
Here's how you can determine whether IGTV is something you should be offering to your clients:
Mobile video consumption is on the rise
An increasing number of people are using their mobile phone to stream videos—including your client's audience.
But here's where IGTV has really nailed their new feature: 54% of users are now opting to watch long-form video—up from 29% in 2016.
That proves people are turning away from short bursts of video in favor of longer content: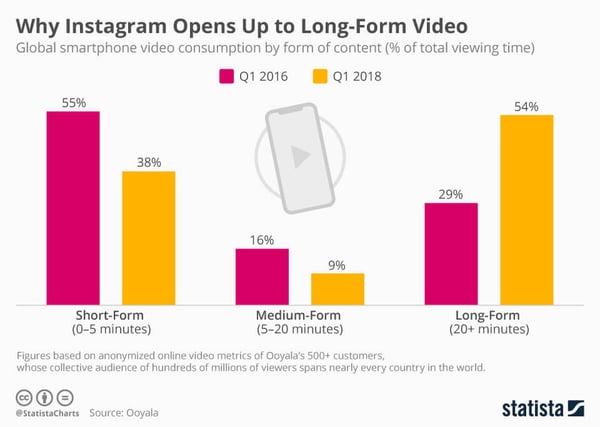 ...But while that's all well and good, you want to know how this impacts your clients (and the cash they're trusting you with).
Here's what it boils down to: You need to create marketing materials that are proven to be well-loved, and actually consumed, by your client's audience. There's not much point in focusing all of your efforts into billboard advertising if you can position your client's brand in front of a targeted pool of people at a cheaper cost, right?
That's why keeping an eye on marketing trends is critical, especially as an agency. If you spot a change in behaviors—like the increase in mobile video consumption—try to keep up with the times.
It could boost conversions
The people viewing your client's IGTV videos have intentionally clicked them. Unlike regular videos that are played automatically when scrolling through a feed, IGTV viewers have gone out of their way to view the content—meaning they could be easier to convert.
This intentional click is also pushed by Instagram, as they push an icon announcement in the top right of a user's feed when someone they follow uploads a video to the IGTV platform.
Think about it: If you're scrolling through your Instagram feed, or a collection of Stories, and come across a car rental company, you might not be interested, but the video played without you pressing anything.
...But then you become interested in the car rental company, follow their page and view one of their IGTV videos after the notification popped up on your feed.
You're much more likely to convert at this stage than you were at the first point of contact.
That same process could be rife on your client's Instagram account—especially if you're already nailing the content being posted to their profile!
It can take time to manage
IGTV content can be up to 60 minutes long and is more of an entire 'production' than a single post.
Don't underestimate the time it can take to manage an IGTV campaign.
You'll need to factor in time for planning and preparation, filming and editing—with each section needing a few hours' of your attention.
However, that doesn't mean you should rule it out completely. You could:
Treat IGTV as a one-off trial
Use IGTV to live stream events that people can't attend
Do a Q&A session through IGTV
Louis Vuitton, a prestigious fashion brand, shared a clip from their event to their IGTV. Although it wasn't live streamed, it's a great way to shorten the time you spend producing long-form video content: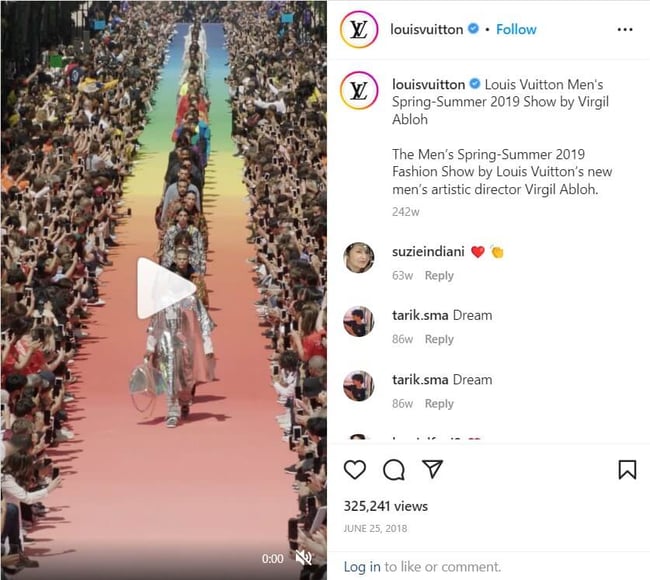 Source: @louisvuitton
In short: Although the benefits of IGTV might be worth the time investment, be sure to double-check you've got capacity to commit to high-quality, long-form videos before including it in your Instagram management packages.
4 tips to make the most out of IGTV for your clients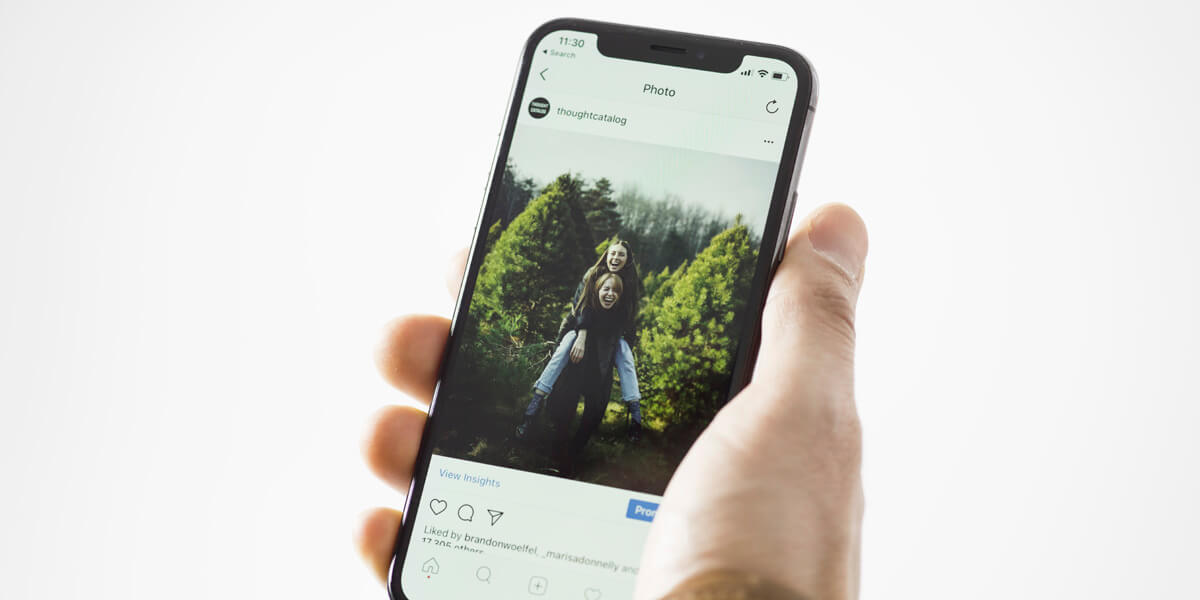 If you've decided that IGTV is going to play a role in your social media management services, that's awesome! I'm excited to see the content you're going to create.
Before we rush off and publish the first video we record, though, use these four tips to make the most out of the new feature for your clients:
1. Focus on quality
Just like any social media activity, strategy is important.
Don't upload half-hearted video content for the sake of it. Although it's great to start building your client's IGTV library, you don't want to get off on the wrong foot with poor-quality videos.
So, make quality your main focus—and create content that meets IGTV requirements.
Why? Simply put: Higher video quality can lead to higher retention rates. People will tune out if they can't see or hear what's happening clearly, which can destroy engagement rates and any shot you had at conversions.
National Geographic is a fantastic example of high-quality IGTV content. Their full-length documentary, One Strange Rock: Home, is filmed in superb quality—both visually and auditory: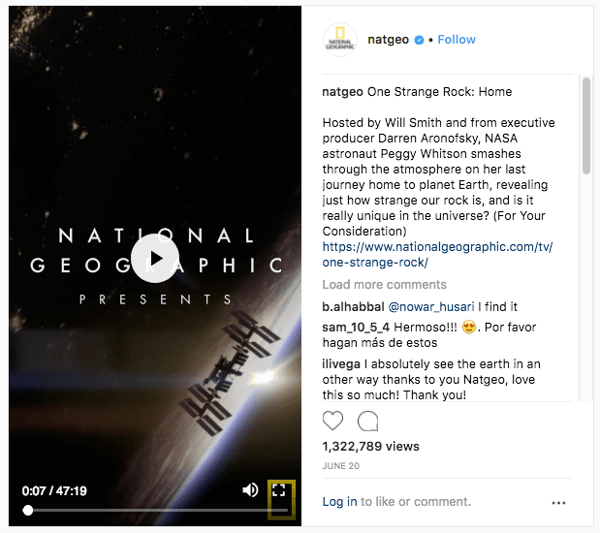 The full, 42-minute video is available on @natgeo's Instagram.
If possible, you want to be creating this type of IGTV video for your clients.
Granted, it can take weeks to put together, but remember: The aim is to always prove your clients' authority and credibility.
High-quality video is a fantastic way to do both.
2. Get your client's audience engaged
Speaking of engagement rates, it's wise to focus on tactics that are proven to boost video engagement. Remember how we said that poor engagement rates destroy conversion rates, too?
Whatever type of video you're creating, try to:
Ask questions
Add captions for public viewing
Be entertaining
Do you follow brands on social media because they're telling a unique story? As Al MacCuish, co-founder and CCO of Sunshine, explained:
In that battle for attention, for the hearts and minds of audiences, the rules are actually incredibly simple: the best story wins. The most relevant story wins. The most groundbreaking story wins. The most life-affirming, uplifting, rewarding, shareable story wins. The rest is just noise.
An awesome example of brands using IGTV to be entertaining comes from Netflix.
Although they're at a slight advantage with their in-house video expertise, they avoided the self-promotional route, and introduced themselves to IGTV with an hour-long video of Cole Sprouse eating a burger: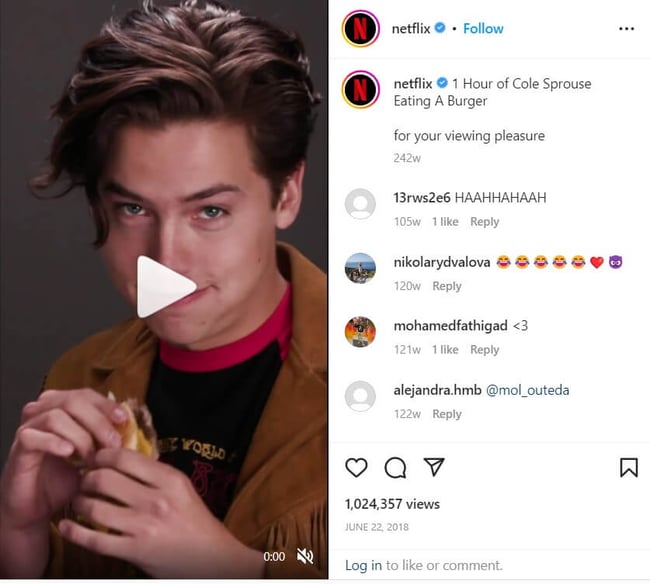 Source: @netflix
It might not be everyone's cup of tea, but it's a fantastic way to entertain their audience!
3. Partner with Instagram influencers
Earlier, we mentioned that the time needed to create content for your clients' IGTV profile can be a downside of offering this feature in your social media packages.
Having said that, you can cut corners—without compromising on quality—by partnering with influencers, and using their power to drive results for your client.
Let me explain.
Instead of taking four hours to film and edit your video, you could reach out to influencers and:
Send your client's product and ask them to review it
Ask for a mention of your client in one of their regular IGTV videos
Sponsor one of their videos
...and have the influencer to take those tasks off your hands.
This IGTV strategy is fantastic for driving results, too. Considering 30% of consumers are more likely to buy a product recommended by a non-celebrity (such as a blogger or influencer), partnering with these industry figures could be the social boost your client needs.
Nickelodeon, a kid's TV channel, partnered with influencer Liza Koshy on one of their recent IGTV videos: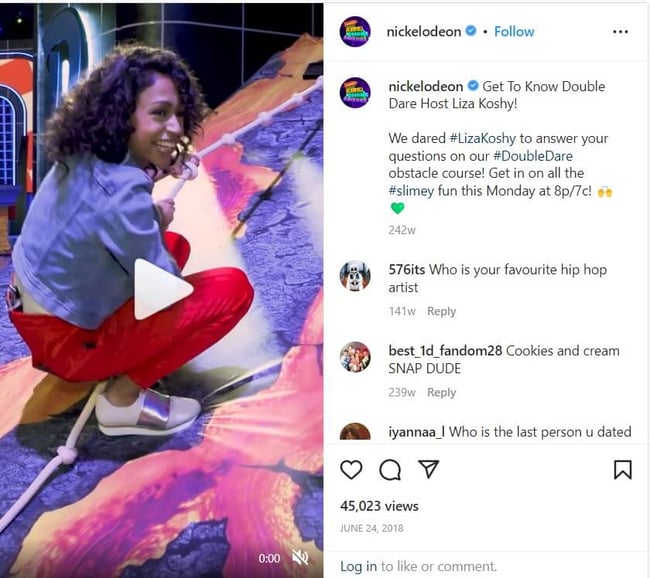 Source: @nickelodeon
Since their audience are aware of Liza (and potentially trusts what she's endorsing), why wouldn't they want to engage with the video?
4. Dive further in depth with detail
When planning your client's social media calendar for IGTV, try to avoid running with topics off the top of your head. You'll want to create video content that your client's audience are likely to love.
The simplest way to do this is to answer: "What would my client's ideal customer need to know before making a purchase?".
Often referred to as pain points, these shared dilemmas are what push someone to engage.
Think about it: Which pain points would you have if you were looking to purchase a new dress? Let's use the unethical production of the garment itself as an example.
Suppose a clothes brand took the time to create an IGTV video about the production of their clothes in an ethical environment with well-paid workers. In that case, I'll bet you'd be more inclined to make a purchase—solely because you're fully knowledgeable about the issue and can now choose to support an environmentally-minded brand.
Your client's audience are the same—they want their pain points solved before handing over their cash.
Why not use IGTV as the tool to do it?
Food Network released a superb IGTV video about the production of Reese's Peanut Butter Cups: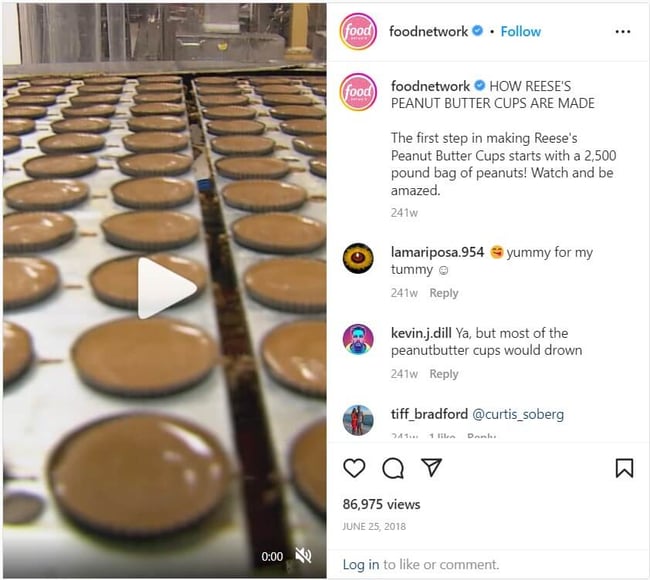 Source: @foodnetwork
Remember: Knowledge is key.
By arming your client's audience with the knowledge they'll need before purchasing, they're able to make a well-informed decision—and could lead to a sale.
The future of IGTV?
The noise around IGTV isn't set to go anywhere soon, but nobody's really sure where it will go—it's still a brand new feature, and we're only just getting to grips with how it works.
...But if mobile viewing habits are anything to go by, it's worth including IGTV in your social media packages, and testing which approaches get the best results.
Spending 10-20% of your social media management time on experiments (like IGTV) is a fantastic way to stay one step ahead, and make sure you're not missing out on any outstanding features with the power to supercharge your clients' ROI.
Who knows—IGTV could be your client's biggest marketing channel in just a few months' time!
Image editorial credit: Alexander Supertramp / Shutterstock.com