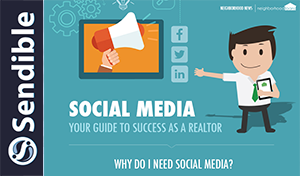 So, you're looking to take your social media marketing strategy to the next level, but you don't exactly know how to do that … yet.
It's easier than you think, and when you learn of the positive impact that it can make on your business, you'll surely be quick to change your mind.
Neighborhood Loans had created an amazing infotraphic on: when to post, what to post and where to post. They have also mentioned the 80/20 rule as the bonus!