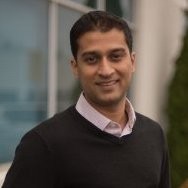 Basim is a co-founder and major investor in multiple E-Commerce brands in the Health & Wellness space, which combined generate over USD$3MM in annual revenues. He is an in-demand trainer, and one of the most sought-after speakers on marketing. Basim helps leaders achieve life-changing growth through their social networks, so that they earn more income, build a fulfilling career, and develop powerful contacts.
Missed Father's Day?
SUN, 17 JUN
Celebrating events like Father's Day or National Cheese Day can often improve your engagement rates on social media.

Impress your clients with your creativity by publishing posts for trending holidays all year round.
Download your free PDF