This guide is part of a series of articles at Sendible insights outlining the basics for getting started with the digital world of social media. Small and local businesses owners especially are often not given the tools and instruction they need to keep up with the way their customers are using technology.
We hope this article and others we post are helpful to anyone who is new to using social media to promote their businesses and brands. If you have any questions, or advice of your own, feel free to share them in the comments below.
What is Twitter?
Twitter is an online social networking service and microblogging service that enables its users to send and read text-based messages of up to 140 characters, known as "tweets".
1. Sign Up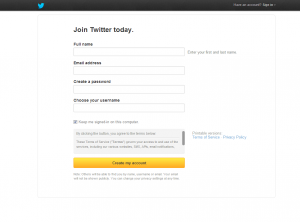 Visit http://twitter.com and click on click the big "Sign Up" button.
You'll be taken to a page where you'll be asked to choose a username.
Your Username (sometimes also known as your Twitter handle) is crucial because it's how almost everyone who finds your business on Twitter.
We recommended that you use a shortest version of your business's name or brand. As mentioned above Tweets cannot exceed 140 characters and this includes your handle – so longer handles will limit the number of characters your potential customers use when tweeting you. You can change your twitter handle later however this does have its drawbacks it can confuse search engines that index your account.
You'll also be asked to provide a full name (keep it simple) and a password. Ensure our password is secure they are Twitter hackers out their (just ask Burger King) make sure your password is secure by using a combination of letters, numbers, and symbols. When you're content with your choices, click "Create my account."
2. Confirm Your Account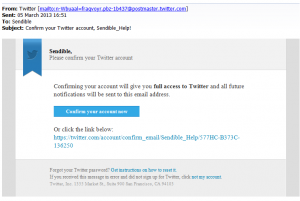 Twitter will send you an e-mail at the e-mail address you provide it, and that e-mail will include a link that verifies your account. You have to click on that link to activate the account.
Done? Woo Hoo, you're now on Twitter. Now log in to customize your profile.
3. Add Profile Details

Click on your username in the top-right corner of the Twitter home page and a drop-down menu should appear.
Click the option labelled "Settings"
There you will be taken to a basic account info page, where you can choose your time zone, customize the way tweets appear to you, and change your username or the e-mail address associated with your account.
4. Choose a Design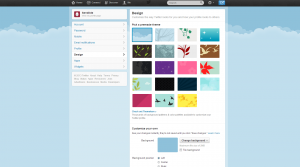 Click Design on the left-hand side.
Here you can pick a theme or you have the ability to upload your own. Make sure it's simple, elegant, and very high-resolution — otherwise it will make a poor first impression for your business or brand.
Click Save settings
Next Click Profile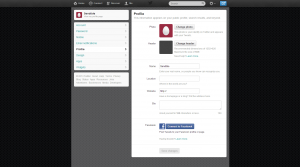 Click on change photo. This is your identity on Twitter and appears alongside your tweet. Pick something that's clear and distinguishable even as a tiny icon your logo could be a good place to start. It doesn't hurt to upload a larger image, though; Twitter will shrink it down.
Click on Header to change the box that appears on your profile which contains your profile picture and bio. The recommended dimensions are 1252×626
Add your location, Website URL and a 160-character bio. Try to convey what your business or brand is about as succinctly as possible; don't go overboard with buzz words. Just make it clean and accessible to everyone.
Click Save Changes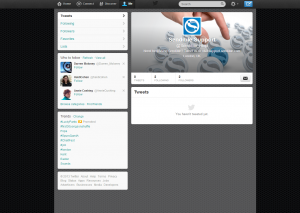 Once you're happy with how your profile looks, it's time to link the account to Sendible so you can manage your tweets alongside your other social profiles and grow your following.
Log on your Sendible Dashboard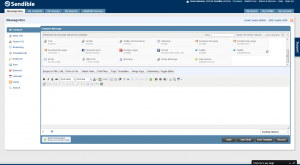 Click on Add/Edit services.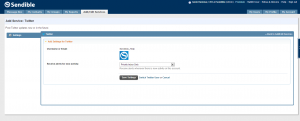 Scroll down to Twitter and Click Add
This will then connect up to Twitter and ask you to log in and authorize the Sendible App
You can choose where to receive alerts we recommend you chose the Priority inbox
Click Save settings.
This Account is now connected and you can review activity in your Priority inbox and post messages through your Compose message box.
To get some targeted followers automatically you can use our Twitter Auto Follower: