Social media is not about funny memes, cute cat videos or party pictures anymore – it's a full-fledged recruiting system where candidates build their personal brands, share their expertise and work towards being recognized as key influencers in their industries. If you're wondering how many companies use social networks to hire new employees, consider this – according to the following research study, in 2013 more than 90% of companies used or planned to use social media to recruit talents.
It's safe to say that in 2015 this tendency will become even more prominent on the job market – don't fall behind those recruiting trends and have a look at various benefits of recruiting through the largest social network, Facebook, and the most important professional network, LinkedIn.
Recruiting on Facebook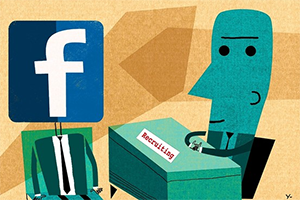 While in some markets the use of Facebook is waning – most notably the UK and US – there are many countries where Facebook has lots of active users. As an employer or hiring manager, you can use those profiles to gain further knowledge about a particular candidate and look for red flags.
Those are most importantly drinking, drugs, badmouthing former employers and simply lying about one's professional experience, skills or qualifications. Mood swings and posting overly emotional status updates can be red flags too – especially if the position in question involves working under pressure.
What do recruiters look for when viewing a Facebook profile? The kind of immeasurable qualities that can never be expressed in a resume, such as emotional stability, extroversion, conscientiousness, agreeableness or intellectual curiosity.
Browsing through walls, photos and posts, recruiters can get a full picture of candidates and translate their features into professional environment, learning whether candidates will care about completing their tasks, be fun to work with or provide creative solutions to problems.
Employers can use Facebook to advertise job openings – those work best if they're targeted to reach a specific group of users. Running a targeting campaign based on current workplace, geographic location, education level, colleges users attended and pages they liked is a simple and easy way of getting a surge of fresh and relevant resumes.
Talent hunting on LinkedIn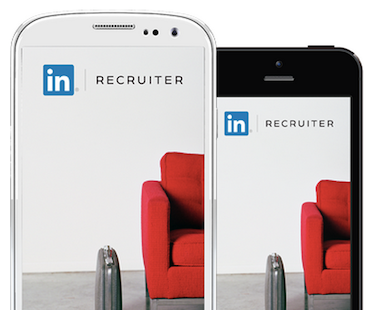 LinkedIn is the preferred resource of most recruiters who turn to social networks. The beauty of LinkedIn is that all profiles are real – they feature actual photos and honest information. Recruiters have their own profiles on LinkedIn to network with talented workers – needless to say, this relationship works both ways as candidates are eager to show off their professional profiles by adding a specific recruiter as their connection.
As an employer, you can use LinkedIn to build new connections, join groups that might help you surface potential candidates, actively participate in discussions, post frequent updates, give endorsements and build a positive image of your employer brand. When you start hiring, one post might be enough to attract many talents.
It's important to first build a complete, keyword-rich profile of your company – when composing their lists of employers they'd like to work for, potential employees search by keywords. You can use keywords yourself to search for particular candidates with desired qualifications and skills, or who boast specific degrees from schools you're interested in.
Many companies find it effective to use LinkedIn job boards – it's enough on click on the Jobs tab in the top toolbar and then select Post a Job section. The cost of posting a position is currently about $200 a month, but you can get some multiple job discounts.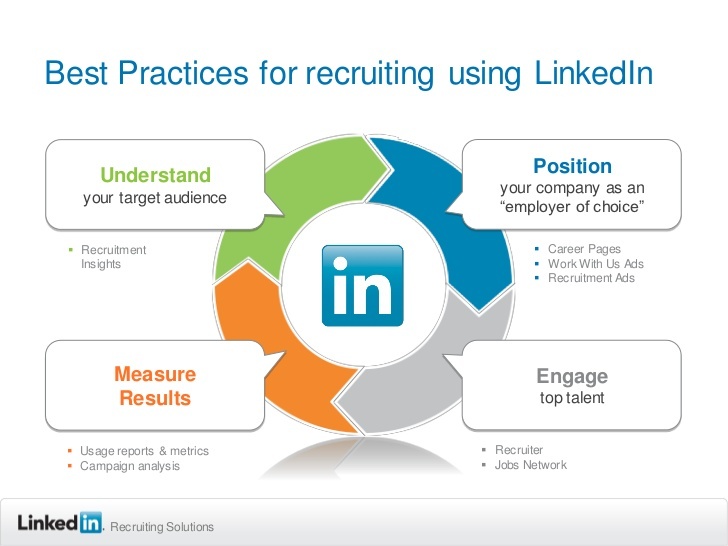 Should I use Facebook or go for LinkedIn?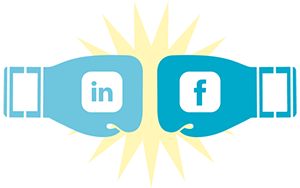 Frankly, there isn't a simple, straightforward answer to this question, since both Facebook and LinkedIn allow you to get to know your future employees from completely different perspectives. As an employer, you will certainly appreciate the clarity of LinkedIn profiles with the abundance of professional information provided by the users, allowing you to quickly find those people who meet all the necessary requirements. On the other hand, if you really want to learn about your candidates' personality traits and behavior which are always great indicators of whether someone will be a good employee then Facebook is your friend. In the end, if you wish for your business to only attract the best people out there, you might want to use both of those social media – after all, finding a perfect employee requires a bit of work on your side too.
When it comes to social media, being active is the key to success. In order to build a strong employer brand that attracts talented candidates, you'll need to become an active member of the online community surrounding your industry or sector. Define your goals, build your employer status in social networks of your choice and you'll have many talents coming to your doorstep in no time.