It's no secret that Instagram is seriously hot right now. In fact, it was recently announced that Instagram doubled its user base in just two years to 700 million.
If you're someone who works in an agency, we understand just how badly you want to be able to offer Instagram publishing services to your clients. After all, it's the fastest growing social network right now and its engagement rates far exceed Facebook and Twitter.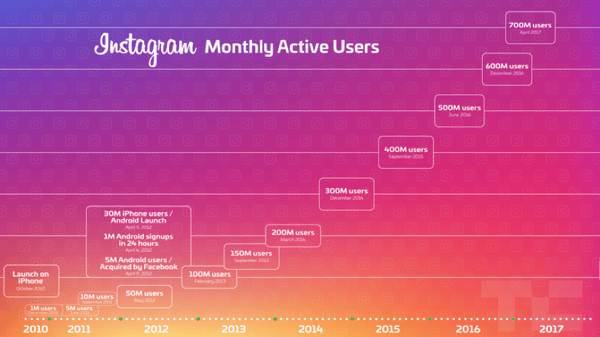 At Sendible, we get to speak with marketers every day, hear their challenges and build solutions to solve them. We know that everyone wants to be able to schedule updates to Instagram for multiple clients easily and ideally, automatically.
In this article, we are going to compare all the Instagram scheduling options you have at your disposal to be able to reliably offer Instagram scheduling for your clients. By the end of this article, we'll recommend an approach from Sendible that we believe is not only scalable, but will also ensure that you can offer a consistent Instagram publishing service giving you more time to create content and grow your audience.
If you're in a hurry, and you want to see how easy it is to schedule Instagram posts with Sendible in just five steps, here's a short video that shows you how it works:
Schedule a week's worth of Instagram posts in minutes
Simplify how you manage Instagram accounts with Sendible.
How to offer Instagram publishing to clients at scale
Instagram scheduling tools to use with caution
As I'm sure you're aware, there are several popular Instagram scheduling tools on the market today that profess to offer the ability to automatically schedule Instagram posts in advance.
While these services claim to "automatically schedule Instagram posts", we all know that due to Instagram's API restrictions, this is not possible. Instagram wants you to post images natively through their app so that they can be in control of the quality, and maintain the high level of engagement for their users and more importantly, their advertisers.
However, if you're comfortable giving up your privacy, sharing your clients' login details and potentially having their Instagram accounts permanently deleted, here are five Instagram scheduling tools you could try:
- ScheduGram
- Latergramme
- TakeOff
- ViralTag
- OnlyPult
But, how do these services work?
If you sign up for one of these Instagram scheduling tools, the first thing you'll notice is that they prompt you to give your Instagram login details during the onboarding process. Immediately, this is a clue that they have abused Instagram's terms of service.
The reason they do this is so that they can store your Instagram username and password on their servers to be able to manually sign into your Instagram account from one of their phones at the time your post is scheduled to be published.
In fact, if you look at ScheduGram's support page, they tell you exactly how it will work and indicate just how unreliable these kinds of services are:
"...it is tricky to add each account, however once the accounts are added we don't experience too many issues." – ScheduGram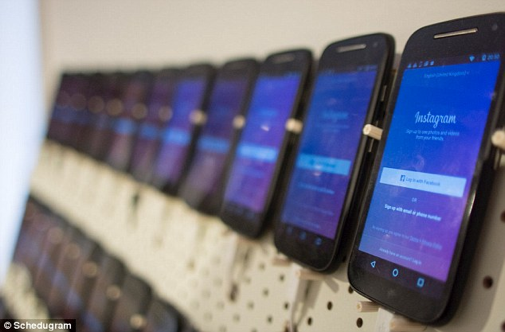 The reason these services are so unreliable is that they sign into your Instagram account on your behalf, either manually or programmatically. As soon as Instagram detects that you've been signed in from an unusual location or at an irregular time, they start to secure your Instagram account by locking you out.
"...we use physical phones in our Melbourne, Australia offices to post every image – just like there is a person sitting behind a tablet going through posting each image."- ScheduGram
Because these services rely on physical devices, you also can't be guaranteed that your clients' posts will be published on time (or at all, for that matter). In fact, your Instagram post is added to a job queue, that may or may not be handled within a reasonable amount of time.
"...your posts aren't immediate - each post takes roughly 90 seconds to go out, and at peak periods we might have more posts scheduled to go out than we have devices available, so you might have to wait in a queue." - ScheduGram
At Sendible, we know that if your clients are paying you to execute a successful social media strategy, you just can't afford to have their posts not publish or even worse – have their Instagram accounts deleted. You really need a reliable Instagram scheduling tool so that you can offer Instagram posting to more clients with confidence.
Sendible's solution to scheduling Instagram posts
At Sendible, we are constantly trying to come up with the best workflow for managing Instagram publishing in a way that blends automation and scheduling. Now, with the latest release of our mobile apps, we think we've made this process a whole lot easier and more importantly - scalable.
We are also proud Instagram Partners and we aspire to bring the best community engagement and insights we can for you.
2018 update: As of January 2018, Instagram has updated its API to allow direct third-party posting. What does this mean? You can now post photos directly to your Instagram Business Profile through Sendible.
2019 update: As of January 2019, Sendible has also introduced direct video publishing for Instagram Business Profiles.
2020 update: As of February 2020, you can automatically publish the first comment with hashtags as well as tag locations for posts to Instagram Business Profiles.
There is a separate way to post to Instagram if you want to post multiple images or video, using our mobile app. When you get the notification, just tap the "Share on Instagram" button to send the post to the native Instagram app. There you simply paste the caption (which is automatically copied to your clipboard after you tap to share and make your final edits to the post.
Follow the steps below to set either/both of these options up!
Connecting your Instagram account to Sendible
To get started, follow the steps below to connect your Instagram profile(s) from within your Sendible account:
Go to +Services.
Click the Instagram icon.
Find the 'Instagram' service (insure this is an Instagram Business Profile if you want to post directly to Instagram) and click Setup.
Complete the settings and click Save Settings.
Repeat steps 1 – 4 for each Instagram account you're managing.
Now that you've connected your Instagram account(s), you'll need to install Sendible's mobile app(s) for Android and iOS to be able to receive push notifications. Make sure you sign into the app so that it associates your mobile device with your Sendible account.
How to post photos directly to Instagram
Open the Compose Box.
Select your Instagram Business Profile.
Write a message and attach your photo.
Select the time you would like it to be published.
Click Schedule or Send Now.
Voila! Your photo will post directly to Instagram.
How to schedule Instagram posts with our app
If you'd like to schedule a post to Instagram, simply:
Open the Compose Box (either from the mobile app or your desktop).
Select the Instagram account you would like to publish to.
Write a message and attach an image or video – you can create one using our integration with Canva.
Select the time you would like it to be published.
Click Schedule.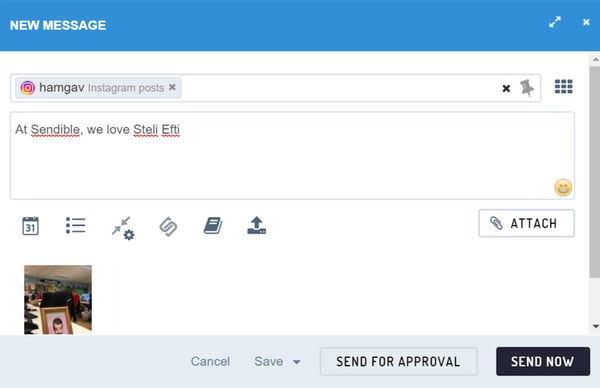 Now, when the time comes to publish it, as long as you've installed our social media management app, you'll receive a push notification to your device. If you haven't installed the app, then you'll receive an email notification prompting you to download the image and manually publish it to Instagram.
Once you've received a push notification, you can publish to Instagram in four steps:
Tap the push notification.
You'll then see a screen reminding you to paste the caption on Instagram. Tap to continue and launch Instagram.
The image or video is loaded into the Instagram app.
Once you've edited your content and applied filters, you can then paste the caption into the Instagram post, before publishing.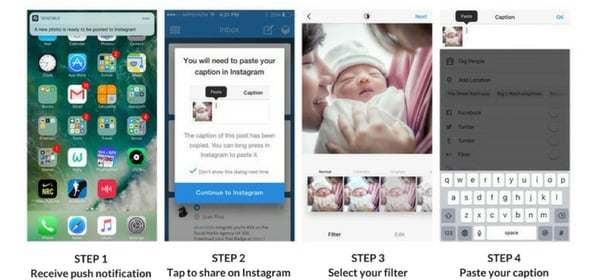 If you'd like to access any of your previous push notifications so that you can post them later, you can do this within the Notifications tab within the Sendible app.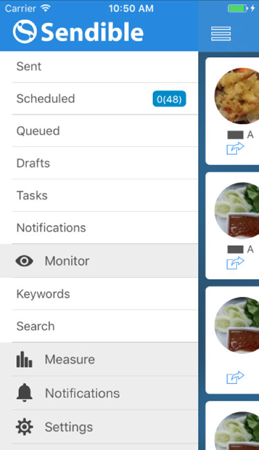 And that's all there is to it! As you can see, this is an extremely simple, reliable and efficient approach to scheduling posts to Instagram. No longer do you have to worry about handing over your clients' Instagram credentials to an untrustworthy third party and potentially having their accounts deleted – instead, you can be in complete control of the process.
Measuring your success on Instagram with reports
Now that you have your Instagram scheduling process in place, you'll be able to bring on even more clients. Of course, along with more clients, comes the need for more reports that demonstrate the success of your efforts on Instagram. Thankfully, Sendible's Instagram reports make it easy to highlight which content resonates with your audience and at specific times.
You can also utilize this data to learn how to reach your Instagram audience more effectively to help you produce the best and most engaging content. There's an art to using Instagram for business, so make sure that you follow all the best practices and tips to really get the best ROI on this social network. And if you're completely new to Instagram, we have a handy guide on how to set up an Instagram account for your business that will get you off a flying start.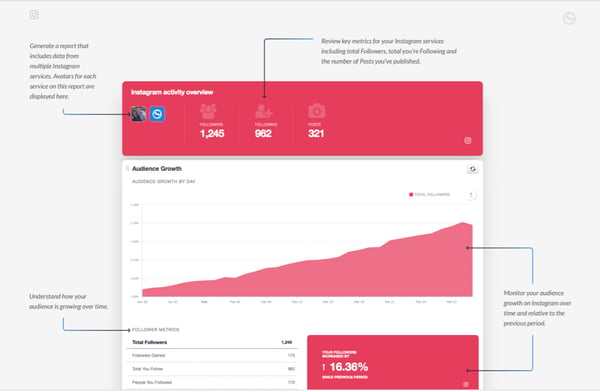 It's all very well having awesome content, but without an audience on Instagram, your content may not even be seen. That's why we recommend using Sendible's Instagram automation features to help you gain targeted followers for the brands you're managing. This handy tool helps you engage with your clients' audiences on your behalf and save time that you can use to take on more new business.
Sign up for a free trial of Sendible to use our Instagram Scheduling tools.