Hiring new team members for your growing digital marketing agency team is exciting, but weeding through the candidates to find a good fit can seem like torture.
It can be tempting to hire the first decent candidate to get the ball rolling, but a quick hire can turn into a burned-out employee who just isn't a good fit.
Turning over a candidate can cost the company over 6 months of that employee's salary, so a fast turnover rate is something all marketing managers should actively try to avoid when building out their team.
$4,683 was the average cost-per-hire in 2022. (2022 Human Capital Benchmarking Report)
But, recruitment costs are not the only downside of losing an employee. The true cost of a fast turnover includes key factors like:
Onboarding costs
Lost productivity
Lost engagement and impact on employee morale
Training costs
Lost institutional knowledge
Cultural impact
This is why forming a strong, adaptable digital marketing team by asking interview questions that tell you how a person learns, adapts and collaborates is crucial for your agency's performance.
Being prepared with dynamic questions that aren't your typical marketing interview questions will reveal how a candidate will fit within your team dynamic and test their aptitude for making valuable contributions.
What marketing interview questions should you ask to hire the right candidate?
Personality questions: Get to know a candidate personally
You'd be surprised at what you can learn by asking personal questions in an interview. You not only recognise that your candidate is a person and not a robot, but you're giving them a chance to reveal details about their communication and work preferences indirectly.
1. Can you tell me your story?
It threw me off the first time I was asked this question. For a split second, I wasn't sure what angle to take or if the interviewer was expecting me to belt out my whole life story.
That's the point.
This open-ended question automatically puts the candidate in defensive mode.
You'll learn firsthand how your candidate reacts under pressure and how well they can articulate on their feet. Everything else you gain from this question is a bonus and can range from what someone wants out of their career to how they explain their transitions between past roles. Just make sure to ask follow-up questions accordingly.
What to look for: Storytelling that can translate into creating content, presenting a brand and connecting with customers.
2. What has been your most significant career achievement to date?
You've probably asked and been asked this question, as it is such a good way to understand a candidate.
It zeros in on the S-T-A-R components of what a person feels was their most productive achievement:
Situation
Task
Action
Result
This will allow you to get a feel of their performance level, what they consider significant and how active they were in achieving it.
What to look for: Responsibility, leadership and a level of achievement that aligns with your organisation.
3. What about your greatest accomplishment outside of work?
Don't underestimate questions that have nothing to do with work because, surprise, they have everything to do with work.
You're investing in a person, not just an employee, and ensuring that you can put trust in that person. This question will show you what motivates a candidate and what's important to them.
What to look for: Traits that can translate to bringing value to your digital marketing team and your agency's clients.
4. If I gave you X amount of money right now, what would you do?
This question has been known to come up as a brain teaser.
There's no right or wrong answer per se, but pay attention to the motivations behind their answer. There's nothing inherently wrong with buying $10,000 worth of chocolate Easter bunnies, but there better be a good reason for it!
What to look for: Wisdom in making decisions and attention to detail.
Marketing-focused questions: Determine a candidate's skill level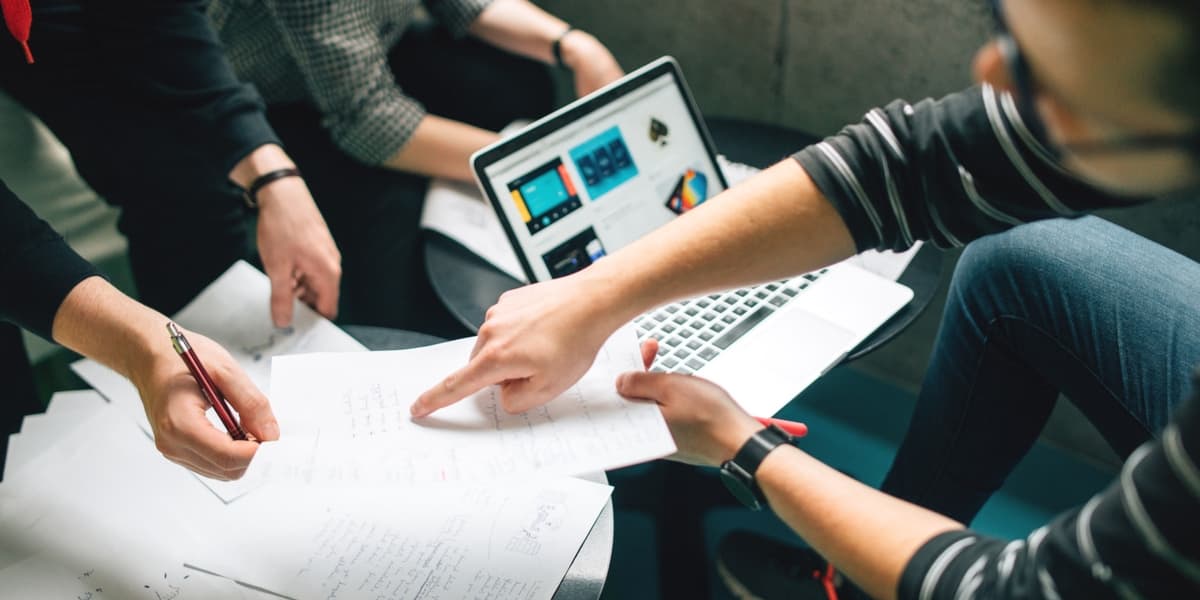 Some digital marketing interview questions will be dedicated to the specific role that you're hiring for within the team.
Dig deeper into the work history and your candidate's previous roles to determine technical experience, but use these as examples of targeted questions to set them apart and decide which one has the potential to best impact your growth.
5. Community management: How would you grow and nurture a social media community?
Figure out how your potential community manager would bridge the gap between social media and customer support.
Gone are the days when liking comments and ignoring negative feedback would still get you good results. Community managers should create more intimate relationships with your client's customers and leads on social media. And you'll want to determine just how passionate they are about this. As well as if they're in touch with the new trends and tactics.
What to look for: An understanding of processes from start to finish and involvement of other departments.
6. Social media marketing: What do you think of our current social media presence? What would you improve?
Is your candidate prepared, and do they know what they're talking about?
That's what this question addresses. You'll be able to immediately pick up if your potential social media manager knows what it takes to create a successful social media strategy and see if they're well equipped to make impactful changes to your current strategy.
What to look for: Attention to detail, familiarity with new social media trends, and plenty of suggestions.
7. Content marketing: What is the recent piece of content that has stood out to you?
A growth-focused content marketer will be curious and always keep an eye out for success stories from other companies and industries. You can then ask a follow-up question, such as how they would promote this piece of content and improve it if possible.
Even an entry-level content marketer should have a general idea of what stand-out content looks like. You'll get a great idea about what the candidate feels is valuable and if it matches what you're looking for.
What to look for: An on-trend example that highlights what's happening with content at the present time.
8. PPC marketing: Name an insight or trend that you see happening in digital advertising.
This is a challenging role that requires a unique set of skills. And you'll want to make sure your future PPC marketer is in touch with the latest design, SEO, and ad performance trends.
Asking them this question will allow you to evaluate their creative and analytic approach to planning ad strategy for your clients. At the end of the day, you need to ensure your client's budget will be spent wisely and get the highest possible ROI.
What to look for: A person who can make effective creative decisions based on analytics.
Team-related questions: Discover how they prefer to work and interact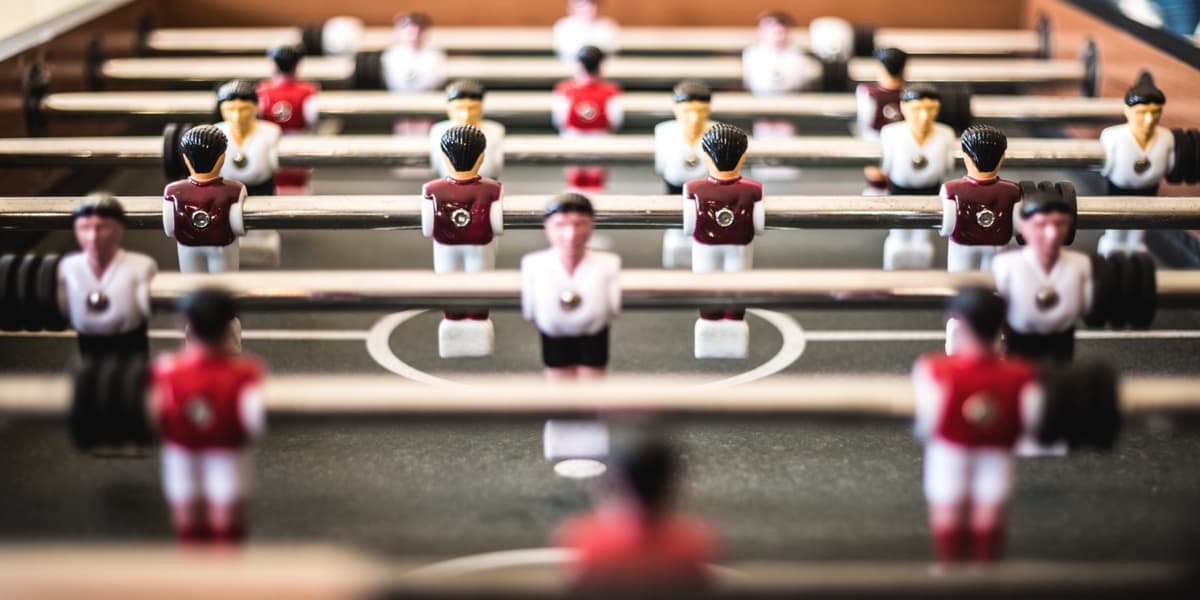 The way your team communicates with each other is a huge determining factor for productivity and success, as 86% of surveyed employees cited lack of collaboration or ineffective communication as the reason for failures at work.
This set of questions reveals how and if a candidate will fit within the current team structure and if they'll bring something valuable to the mix. There is no amount of technical skills that will outweigh a cultural mismatch.
9. What kind of management style do you generally prefer?
This can show how someone likes to be managed as well as how they like to manage others.
There's a reason this question gets asked all the time. It's one of the best indicators that a candidate is going to work well within an existing team and the agency at large.
If a candidate thrives on organisation and instruction, for example, they might not be the best fit for a flat team that requires autonomy and self-management - and vice versa!
What to look for: Similarities in preferred management styles to how your marketing team is already structured.
10. Name a team-building activity that you loved and why?
Team building activities might seem boring or forced, but they come in all forms and can differ quite a lot from company to company.
Ask this question to discover how a candidate interacts with others and if they're able to work seamlessly with a team to create an innovative solution to a problem. They even might have a great idea for your next team-building event.
What to look for: A team player who can successfully solve problems involving others.
11. If I was to call your current/previous boss, what would he/she say about you?
Most people will hesitate to stretch this answer too far from the truth, knowing full well that there's a chance that you will be speaking to their previous boss as a reference.
This question can reveal if a candidate can see themselves objectively.
What to look for: Honesty and self-observation.
12. What questions do you have for me?
Collaboration and listening skills are essential for any marketing team.
If your candidate was mentally logging notes during the interview, they should have questions for you. No questions following an interview is a general sign of disinterest and that they're not serious about the role. At the very least, they should highlight if you've already answered the questions they wanted to ask you.
What to look for: Information retention, listening and communication skills.
Cultural questions: Learn if a candidate will mesh with your agency's culture

Beyond the dynamic of the marketing team is your overall agency culture.
An ever-changing start-up and a well-established agency are going to have completely different work environments. Ask these questions to see if your candidate is well prepared to integrate with your values.
13. What's your ideal work environment?
Everyone prefers to work in a certain way, and agencies are no different.
This question is especially important during a phone screen or initial pre-screen. If you work in a mostly silent and music-free office and a candidate says they thrive in a collaborative and busy environment, it may not be a great fit. Or if your agency is work-from-home based and your candidate performs best during face-to-face conversations, it might be a good idea to wrap things up.
What to look for: A natural fit into an already established culture.
14. What are your hobbies?
Marketing is about building relationships and trust through promotion. What a candidate does in their free time can say a lot about how they'll relate to clients and co-workers and how they'll present information.
It also just goes to show that they're passionate about something. To be a fantastic marketer, one doesn't have to write a blog, photograph, or be TikTok-famous in their spare time. Your perfect candidate could love spending time baking at home or playing in a jazz band. What's important is that they show they're dedicated and passionate.
What to look for: Someone who is well-rounded and passionate.
15. What do you do if something doesn't go according to plan?
This is a professional way of asking: "What happens when you don't get what you want?" and it's exceptionally telling.
Determine if this person is an emotional decision-maker or a calculated one. See if they prefer to fix the mistake on their own or consult the team and who they blame when things go wrong. This should be a go-to marketing interview question because things often don't go to plan, and you want a strong group of people equipped to push through those challenges.
What to look for: High emotional intelligence and someone who can roll with the punches.
16. Insert wild card here
Urban Outfitters is a company known for its quirky interview questions.
They ask questions like "What is your spirit animal?' and "What would be the name of your debut album?" They want someone who is witty and creative and can come up with an established answer, no matter how wild.
These questions spark connection and conversation. When it comes to culture fit, trust yourself and your colleagues to feel out candidates that would be an awesome addition to the marketing team.
What to look for: A natural connection.
Over to you
Building a strong digital marketing agency team takes time. There's no doubt about it.
Focus on hiring candidates who have impressive skills and are a great culture fit in order to maximise your productivity and, hopefully, minimise turnover.
Use these questions to start building a formidable marketing team that will help you keep your clients happy, improve your digital marketing portfolio, and enable you to reach all business goals in a timely manner.