Social media lead generation is now a key component of the modern marketing armoury.
In this day and age, people are spending an average of 151 minutes a day on social media platforms. This means that businesses have a valuable opportunity to utilize these platforms to acquire new leads, guide them through the sales funnel, and ultimately convert them into actual sales.
Whether you're a B2B or B2C business, social media is at its prime and is one of the best methods to generate leads.
But it goes beyond that.
Through social media, you can nurture your relations with prospects which leads to better connections and eventually conversions. Being active on these platforms also adds to your brand's exposure.
With that in mind, here we have summarised nine moves that your brand can make to best leverage social media for lead generation.
1. Optimise your pages
Your brand's social media pages should provide the link for your customers to reach out to you for your contact and offerings. After your website, it's the first place they'll look for you, so you'll need to ensure that they find what they're after.
Start by listing the correct contact details on each of your pages near the top of your bio. You can include details like your business's phone number, address, and email.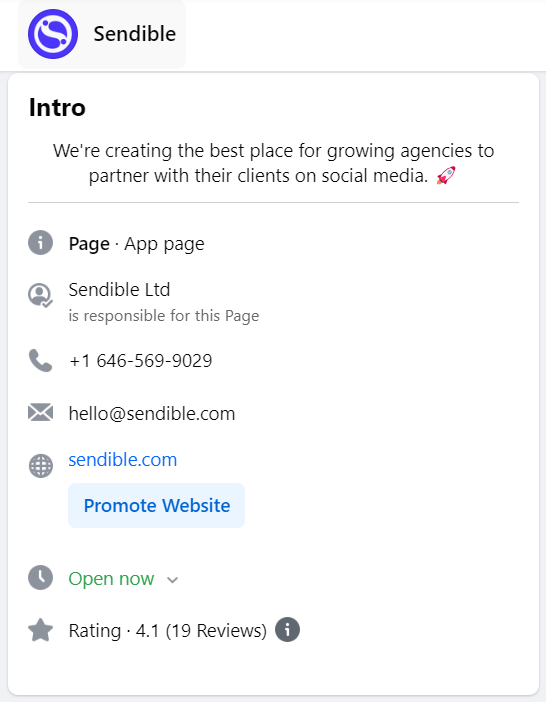 Source: @sendible
Many social media platforms provide the option to include a visible call to action, which can be extremely beneficial in acquiring new leads. Whether it's something like "Book a call" or "Visit the website," it's important to align it with your main goal or the goal of your current campaign.
2. Automate using a chatbot
AI Chatbots are a great way to help generate leads. They're automatic, they ask questions relevant to the context, and they come in handy if you want to qualify leads at scale. Potential customers like to converse, and chatbots provide the biggest opportunity.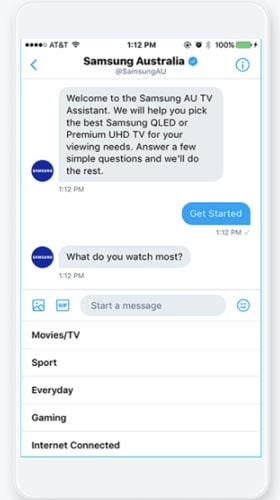 Source: X Marketing
Moreover, if you wish for your business to succeed, it's imperative you understand that asking people to reach out to you isn't productive. You have to be where your potential subscribers are.
It's a good decision to deploy AI chatbots for your business on social media platforms like Facebook and Twitter. These bots can learn from their previous interactions with users and create messages with more personalised content and suggestions.
3. Work on creating engaging content
With cut-throat competition for engagement on social media, you can't just be good — you have to be different. Your words need to be crisp, your images unique, and you'll have to pique your potential customers' curiosity every single time if you want to win them over.
To start with, your content needs to be engagement-worthy, and you'll need a call-to-action that's tempting.
How can you do that?
Instagram - Use the Link Sticker feature in your Stories and a unique link in your bio to capture those clicks.
Facebook - Tag your products on your Facebook Shop and include links in the copy.
Pinterest - create Shop the Look pins.
YouTube - Use the power of end screens, and don't be shy - add those links in the description!
LinkedIn - This platform is not a fan of getting people off the platform, so ensure to include the link in the comments.
TikTok - Use one of the integrations and ensure to encourage users to visit your link in your bio when responding to comments. Just remember not to invite them to do so in the video itself.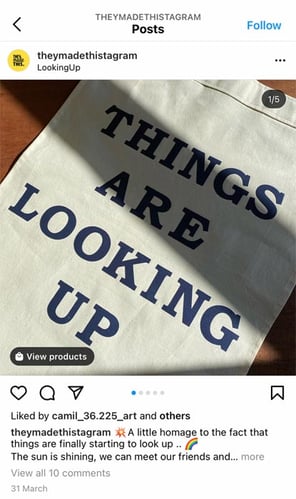 4. Use the right influencers for marketing
Nearly half of all B2B marketers find generating leads from social media difficult.
So, asking social media influencers to endorse your products and services can prove to be a great strategy that can help add to your brand's exposure and demand.
The right influencer could help your brand find a new stream of followers to check out your social media profiles and, eventually, your website.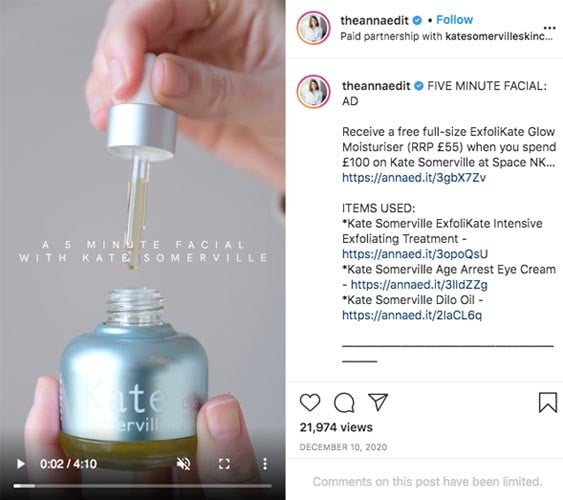 The reality is, that going with influencers is both cheaper and smarter than asking celebrities to endorse you, and it's a strategy that works. According to research, 49% of consumers depend on influencer recommendations when making a purchase.
After all, if you are going to make sales through social media, it makes sense to leverage those who already have an engaged audience of followers, as well as reach and presence.
There are various ways to channel leads via influencers, including unique discount codes, honest reviews, sponsored tutorials, or simply tagging brand products in posts.
5. Use social lead ads
Social media giants like LinkedIn, Twitter, and Facebook offer lead-generation ads, which allow businesses to target their audience and collect leads directly.
These ads are different in the sense that all the data that you might want to collect through forms can be filled right on the platform without any redirection. Users tap on the forms, fill them in and are done. As a result, you can send them a preliminary version of your product, some gated content for free, or perhaps an e-book.
As for Instagram, the lead ads basically offer a link within a sponsored post which allows viewers to land on the relevant page. You can promote your product, generate leads, and ask prospects to visit a particular website.
6. Offer incentives
Nothing sweetens the deal for a prospect more than offering them incentives.
And that's your goal - to get people to share information with you.
Here are a couple of tested techniques you can employ:
Discount codes - Various brands offer prospects a discount coupon of a certain value if they sign up for their weekly newsletter. The reason behind the success of this technique is its sheer simplicity.
Gated content - While it depends a great deal on your industry, offering access to gated content like limited-seat webinars or whitepapers is known to work. It's designed to make the recipient feel special.




7. Make personalised offers
When it comes to generating leads through social media, it pays to get personal.
You could choose to leverage the targeting tools available on Facebook or use LinkedIn automation tools to reach the right audience.
Running separate campaigns for diverse audiences will help you deliver your message in a tailored manner. It's worth noting that you can also make divisions based on gender, language and age, but it all boils down to your industry.
Another option is to run Dynamic Ads on LinkedIn, which automatically pulls a user's name, job profile, and profile picture.
8. Give your page a human voice by going LIVE
Generating leads from social media has to go beyond static ad campaigns. So, why not try inviting guests or experts from within your business to go live before an audience?
While there are separate platforms like Livestorm or Zoom for webinars conducted at scale, social media is the best place to promote your event. For example, you could post a link to your event in relevant Facebook groups or on your business page, and make sure to tag the speakers so that they can share the event and reach more potential leads.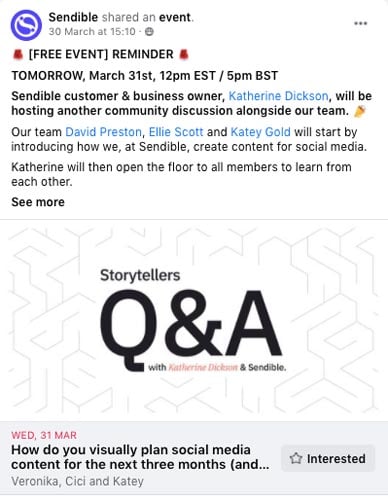 Live streaming is also an option via most social media platforms, including X (Twitter), Instagram, Facebook, LinkedIn, TikTok, and Youtube, and provides a great opportunity to announce your brand's upcoming projects or promote the ones already in production, too!
9. Run contests
Whether it's giveaways or quizzes, contests can help create engagement for your brand on social media.
They can help to draw attention to your brand, particularly if you encourage competition entrants to follow your account or share your post on Instagram Stories, for example.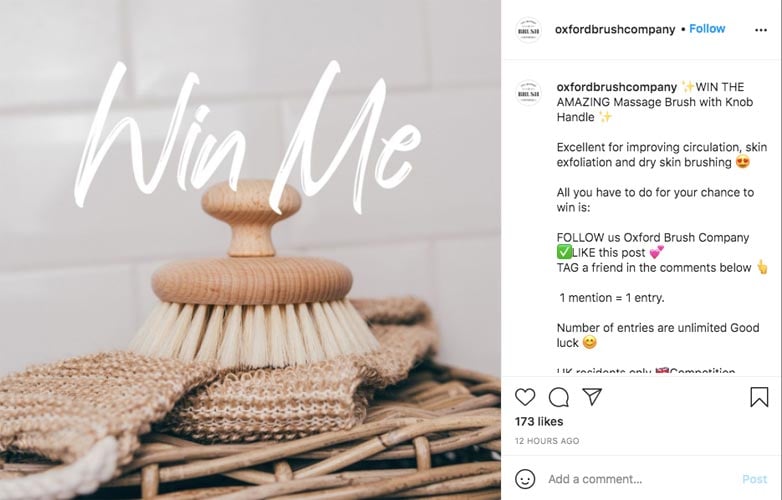 You can even use various third-party tools for creating contests on social media, such as Gleam or Tint. Some of these tools can also do the heavy lifting for you, integrating your leads with marketing services and so on.
Final thoughts
Generating leads takes time and planning. Moreover, since every social media platform has its own unique algorithm, it's possible you'll have to experiment until you find what works.
The trick is to understand your target audience and go with the social media trends.
That includes both presence on the up-and-coming platforms and creating content relevant to current affairs.
Having said that, we hope the above best practices could help expedite your lead generation routine.