It is a known fact that the best way to increase the number of visitors to your website is by improving its ranking in search engine results. The more traffic you get from Google, the more business you will receive.
But how do you improve your domain authority and rankings?
Well, experts agree that using effective SEO link building techniques is one of the essential steps if you want to achieve this.
So if you're looking for SEO link building techniques to make your site rank higher in search engines in 2023, then you've come to the right place.
In this post, we'll cover:
What is link building
Link building is a process of getting other websites to include links to your site on their own pages. These links can be text or images and can be placed anywhere on the page.
When Google sees these links on other sites, it recognises them as votes for your site's relevancy. Thus, it increases the rankings of your site in search engine results.
That being said, there are many different ways to build links for your website and make it rank higher than others on Google. Some of them are tried and true, but others are not as effective as they once were. It's important to stay up-to-date on changes in the SEO industry, so we did some research for you: here are our top eleven link building techniques that work well in 2023!
Why is link building so important
Link building is one of the most important steps to getting your website to rank, as it helps search engines determine whether your content is relevant and trustworthy.
When you build links from other sites, it shows that there are people who are interested in your content enough to link back to it.
On the other hand, this helps search engines determine what topics are popular and what aren't, which allows them to filter and show relevant results for searches.
The different types of backlinks
There are two types of backlinks: dofollow and nofollow.
Dofollow links are those that pass on authority to your website when they are clicked on.
Nofollow links don't pass on any authority whatsoever, but they can still be useful in other ways (we'll get into that later).
Nowadays, Google has gotten so good at detecting which links are spammy or manipulative that it doesn't trust just any old link anymore—and for a good reason!
If you want to rank higher than your competitors on Google, you need a strategy that will help you acquire high-quality backlinks without getting penalised by Google's algorithms.
11 effective link building strategies you can use to rank higher in search engines in 2023
There is a plethora of different strategies that can help you get links from other sites. But today we're going to talk about some of the most effective, organic ones that will help you kick-start the process of receiving backlinks on a regular basis. And the best way to do so is to make sure your website content is as visible as possible:
1. Start with keyword research
Sounds basic, but if you want others to find your content and link to it, the first thing you need to do is figure out what keywords people are searching for on Google.
You can use tools like SEMrush or Ahrefs to find out this information, or free tools like Google Keyword Planner and Ubersuggest, which will help you uncover what people are searching for.

Pro tip: Instead of optimising your content for high-volume, hard-to-rank for primary keywords, try using long-tail keywords in the form of questions that are easy to rank for, as this will help you offer a lot of value and rank better. As a result, this will increase the likelihood of receiving backlinks from non-competitive articles that cover similar topics but don't go as in-depth as yours does.
2. Use keywords in anchor text
You found a backlink opportunity for your website? Congrats!
But, make sure that when you build links to your site, you use keywords in the anchor text - the hyperlinked text that leads to your content.

The text highlighted in blue is an anchor text that leads to the article How to Always Create Relevant Social Media Content. It includes a keyword that directly relates to the linked resource so the users won't be surprised with something unexpected once they click on it.
This will help improve the relevancy of your website and help it rank higher in search engines such as Google.
In other words, this leads to the increase in chances of other websites linking to your resources, pages, and articles as it's more likely they'll take a look at the top five articles when doing research.
3. Commit to regular link building
Link building is a crucial part of your SEO strategy, so you mustn't think of it as something you can do every now and then. In fact, you need to commit to it regularly if you wish to see meaningful results.
A small website with no links is like a tree with no branches—it's not going anywhere.
But once you start growing your link portfolio, it's like planting seeds: your site will grow and mature, and then the whole world will follow it.
4. Build links from relevant websites
There are two relevancy factors you need to pay attention to:
1. How relevant is the topic of the content you're linking from? It's important that the sites you're linking from have content that relates back to the topic of your site so that people who click through from those sites understand why they're seeing content about your site on their screens.
2. How relevant is the website you're linking from? While the topic must be relevant to yours, you need to check what is the domain authority (DA) of the website. That is - how valuable is this website to the search engine? The higher the DA, the higher the value of the link you receive.

You can use Free Domain SEO Analysis Tool by MOZ to check the DA of any website.
Also, make sure that these links aren't paid links because Google penalises sites for having too many paid links on them (unless those paid links are from well-known companies like Amazon).
Bonus tip: Google and other search engines use signals from review sites to measure the relevancy, authority, and trustworthiness of your brand. And since most of them rank particularly well on search engines, this might be a valuable opportunity for you.
5. Create infographics and other visual assets
Infographics and videos are always popular on social media platforms like Facebook, TikTok, Twitter, Instagram, Pinterest, and LinkedIn because they're easy to share and embed into blog posts or websites.
If you're looking for a way to get more exposure for yourself or your brand, then consider creating an infographic or video explaining a particular topic.
Infographics are great because they can be used in a blog post and shared on social media (especially Pinterest). Plus, they're easy to read and understand! Just make sure that the infographic contains links back to your website or any other sites where you may want people to go after reading it.
6. Create share-worthy content
Content marketing is one of the most effective ways to build links for your site.
It's also one of the most cost-effective ways to get your message out there into the world.
If you want more people coming through your doors (and more money in your pockets), it's time to start thinking about how you can incorporate content marketing into your business plan.
In addition, make sure your content is relevant. The most vital component of any link building campaign is the quality of your content. If your content isn't relevant, people won't be interested in sharing it with their audiences, and your links will fall flat.
"I think marketers are very message-focused. They know what they want people to hear. They have to work backwards from there to figure out how to make that happen. What they should do is to find the thing that's unique or interesting that captures people's attention. Figure out what that thing is; don't worry about the message right now. Just find the interesting part, and then figure out how to link that to the message." – Andy Weir
If you want to build links, ensure that what you're publishing is actually something that people want to read!
7. Use influencer marketing
Influencer marketing has been a hot topic in recent years, but it's still going strong in 2023!
One thing that hasn't changed is that influencers are still an incredibly effective way to reach new customers who might not otherwise find you online or offline.
If you're looking for a way to reach new audiences without shelling out money on traditional advertising channels like print ads or TV commercials, influencers may be exactly what you need.
They're also great at building backlinks because they'll usually include links from their social media accounts when they post about their experience working with you, writing for your website, or promoting the fact you mentioned and quoted them in your article. This will result in more website visitors which will directly impact your rankings, thus attracting new backlinks.
8. Leverage guest blogging
Guest posts are one of the most popular ways to get links back to your website from other websites.
The best thing about guest posting is that it doesn't require any technical knowledge or coding skills on your part; just find a site that publishes content related to your niche and send them an email with a pitch for your article idea!
If they like it and evaluate it as something that benefits their audience, they'll post it on their site and give you credit for writing it. It is to be noted, however, that such websites normally allow for two backlinks per article.
9. Host competitions and giveaways
Another great way to get exposure for your business and get your content in front of your target audience is by hosting a competition or giveaway.
When you run these types of giveaways, you're giving people a chance to win something – like a prize or another type of compensation – for sharing your link with their social media followers or website visitors. This strategy can be an effective way to generate attention, as well as build backlinks.
10. Don't forget about local SEO
Local SEO is all about optimising your website for local keywords and ranking in local search results. When a user types in a local keyword, the results that show first are those that have been optimised for that query.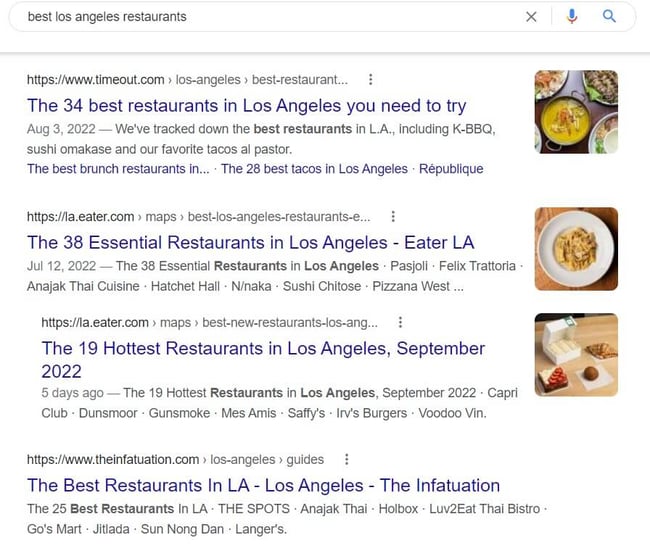 This process, therefore, has two main goals: to optimise your website for local keywords and to rank well for those keywords when someone does a local search.
There are several ways you can optimise your website and content for local keywords:
Include local keywords in the title tag of your site's homepage or landing page.
Use relevant anchor text on "<a>" tags in your site's HTML code. This should be the exact phrase or keyword that users will type into their browser window when they click on one of your links.
Create compelling content with local relevance (e.g., reviews of restaurants, hotels, attractions).
Add locally relevant social media buttons to your website's "<a>" tags. This can help you reach people who are actively searching on social networks such as Facebook, Twitter, Instagram, and Google My Business.
Link to other websites that are optimised for the same keywords as yours - if they appear in the top ten results, you will have better chances of getting ranked higher as well. It's easy to think that as long as you're ranking well on Google or Bing, you're doing well. But the local search can be a great way to find new customers and new leads.
11. Make sure your website is mobile-friendly
Making sure your website is mobile-friendly is essential for a high ranking in Google. Not only does it make the site load faster and easier to use, but it also helps people who are looking for your product or service to get a better idea of what they're looking for.
If you're not sure how to check your website's mobile-friendliness, there are some free tools that can help. One of the most popular is Google's Mobile-Friendly Test Tool. Just enter your website address into the tool, and you'll be given a score based on how mobile-friendly it is.
Bottomline
The truth is that there are many reasons to pursue link building. Whether you're an experienced marketer or just getting started, you've likely heard the term thrown around a bit, but you may still be wondering basically what link building is, how it can help you, and what sort of tactics you should be using.
As you get ready to begin your own journey with link building, the best thing you can do is make sure that you stay informed and educated about the topic by subscribing to our blog for more actionable, hack-packed articles.