4-minute read
As a marketing agency, you can't afford to get bogged down - at least not if you're going to keep all of your clients happy. The best way to keep this from happening is to stay on top of and employ both the latest and the best of the established marketing software and technologies available to you. Digital tools that automate, consolidate, or simplify tasks are the ideal partners for saving you time and effort, so you can keep your focus on creating the most effective marketing campaigns for your clients without having to spend hours each day taking care of the mundane necessities of managing those campaigns.
You have plenty of options in this arena, and you may already be using one or many of them. But for those who aren't as up to date as they'd like to be, or wish they knew of a better option than what they're currently using, we've compiled a short list of some of the best choices out there for managing a range of agency functions.
Keep clients happy with marketing automation and CRM tools
A solid customer relationship management system is the foundation of any marketing agency or department, giving you the ability to thoroughly track every aspect of your interactions with existing clients or potential customers. Everything else, from conversions to repeat sales to analysis, is based on the data you get from your CRM.
The undisputed king of the CRM world is Salesforce. It's used by businesses large and small across the globe, and for good reason. On top of its various full-featured modules for sales, marketing, and contact management, it also integrates with a wide range of other business tools, making the addition of new apps seamless in terms of using your existing data.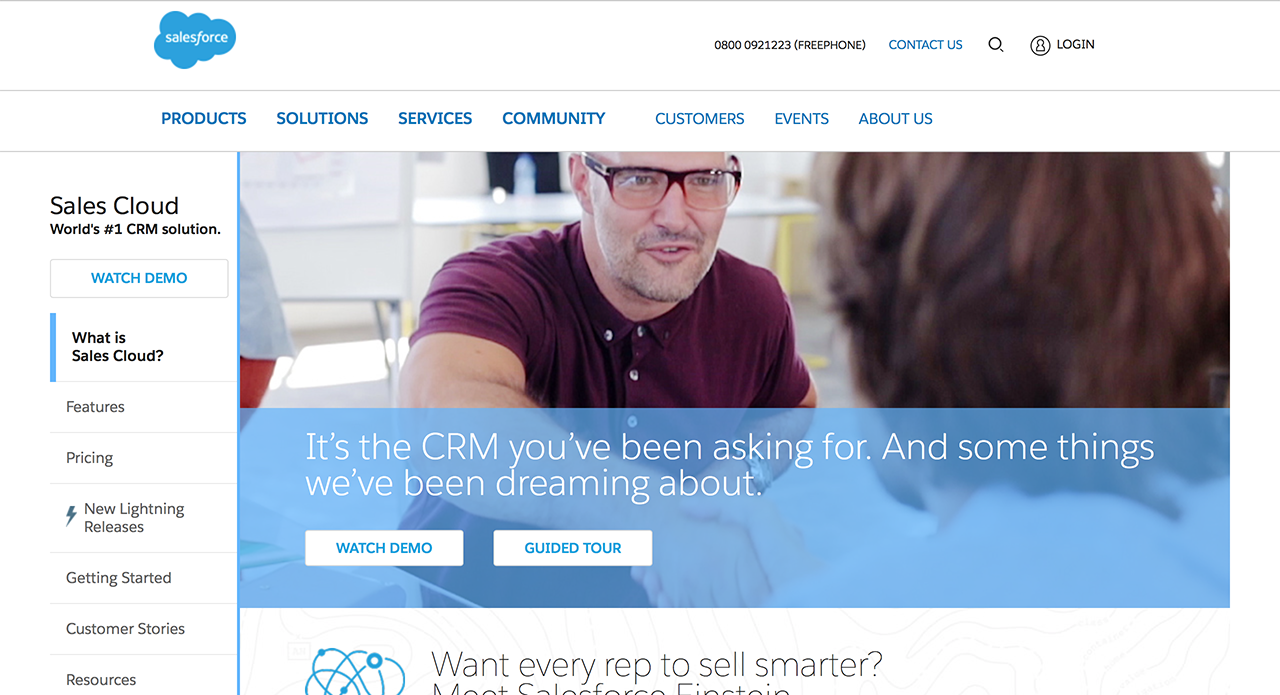 Inbound marketing is the idea of creating content geared toward your target audience in order to draw them in as customers. In short, it's almost synonymous with most modern digital marketing techniques - content marketing is essentially inbound marketing, social media marketing is basically inbound marketing, you get the idea. And when one hears the term 'inbound marketing', the first thing they usually think is Hubspot. Hubspot is not only known for great marketing software, they have also become known as a premier destination for learning about marketing, offering a suite of courses online that even include many marketing certifications.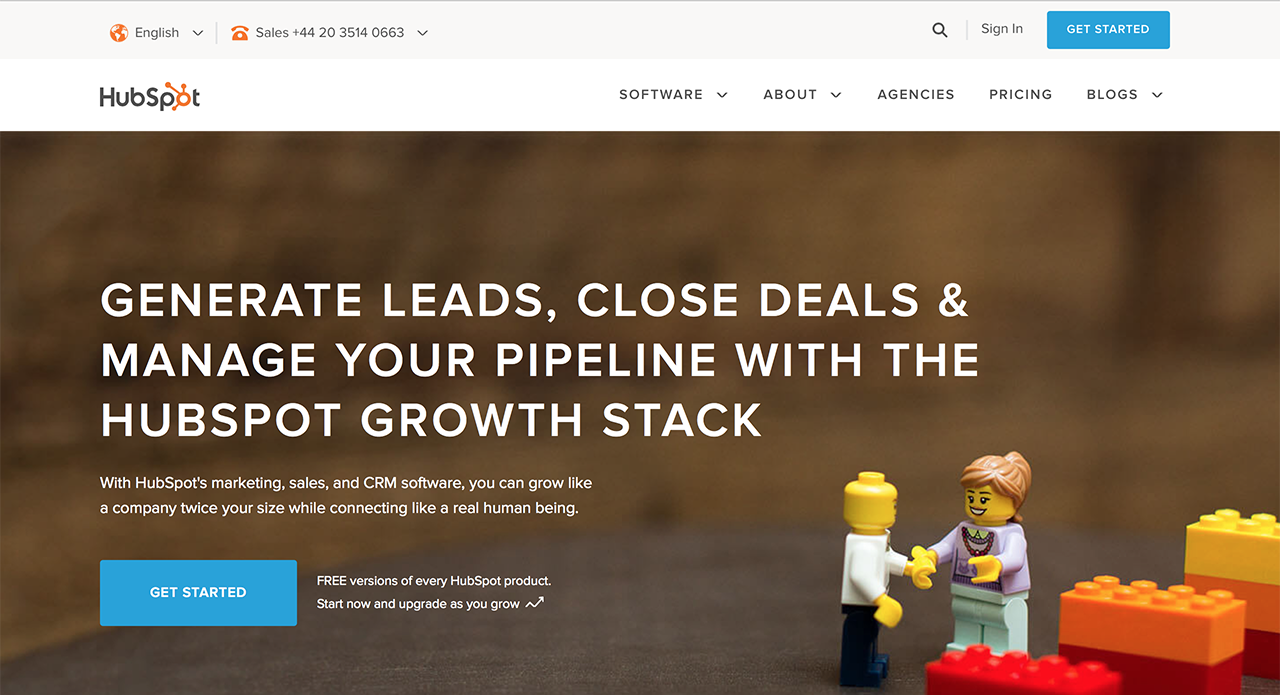 Create emails that work with the right email management tool
Despite what you may have heard to the contrary in an ever-advancing digital world, email marketing is still the reigning champion of digital marketing tools. That will eventually change, but for now having strong email automation software is as vital as having a coffee maker (yes, coffee is vital). As in every category, there's no shortage of options for email management, but according to a recent comparison of 10 services by PCMag, longtime favorite MailChimp is still the best value service out there.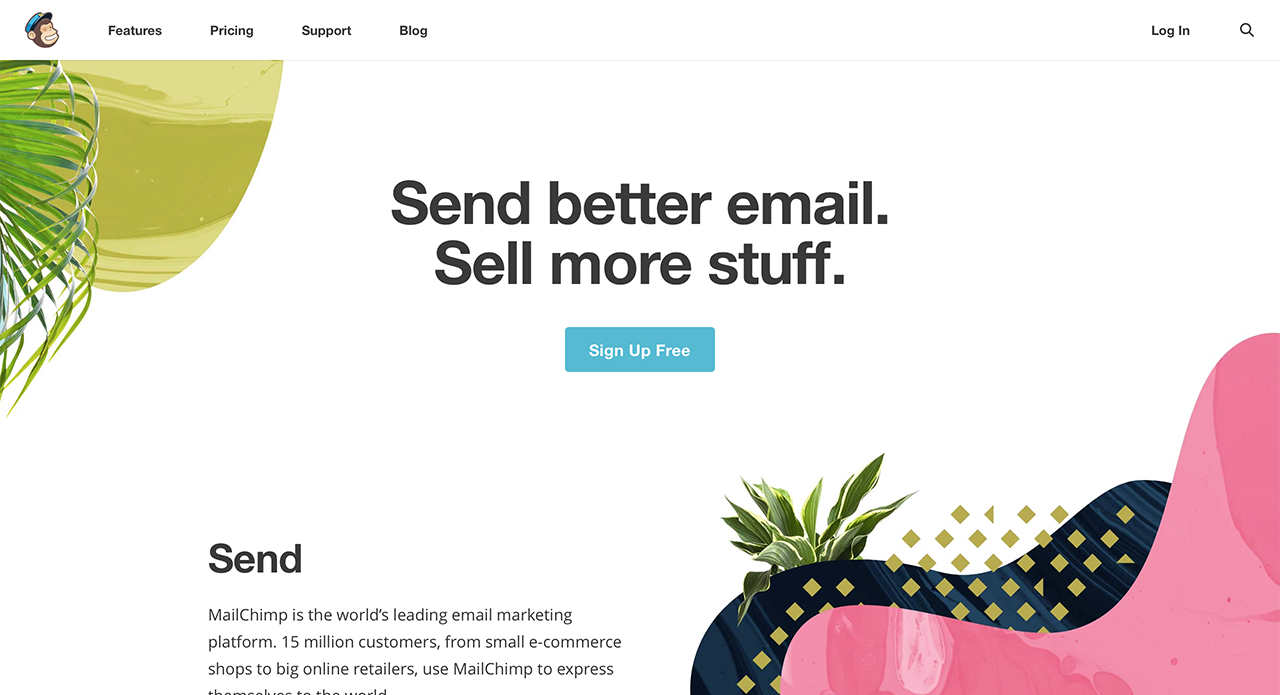 Let your social media tool do the heavy lifting
Many digital marketing agencies could more accurately be called social media management agencies with a side dish of email, CRM, or SEO services thrown in for good measure. Social media is where people are. They get to your blog through social. They get to your website through social. They get everywhere else from the central nervous system of the web, social platforms. And managing the pages, posts, and tailored posts across multiple social channels is a full-time job - unless you have a great social media management dashboard to do the heavy lifting. Other software might be optional. This is not. There are, again, a slew of choices in this space, but our personal favorite for social media management should be fairly obvious.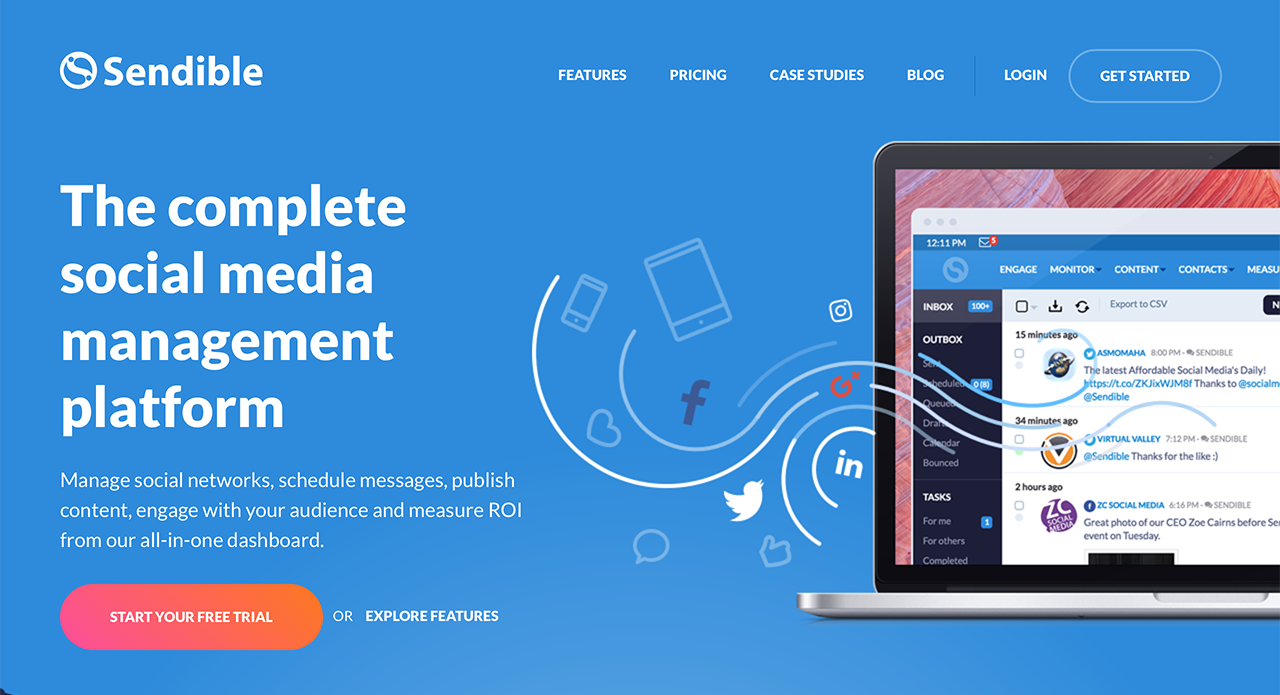 ---
Planning your social media for 2018? Don't miss any key dates, download our free social media calendar to make sure you're on top of trending events.
---
Communicate efficiently and in real-time
Email might still be at or near the top when it comes to digital marketing, but however ironic it may sound, it's not when it comes to communication. At least not fast communication. The choice of the pros (and consumers) in this area has shifted to messaging apps like Slack. Across demographics and geographics, instant messaging platforms have become by far the most used apps on smartphones, and even major businesses are using chatbots within them to handle basic customer interactions.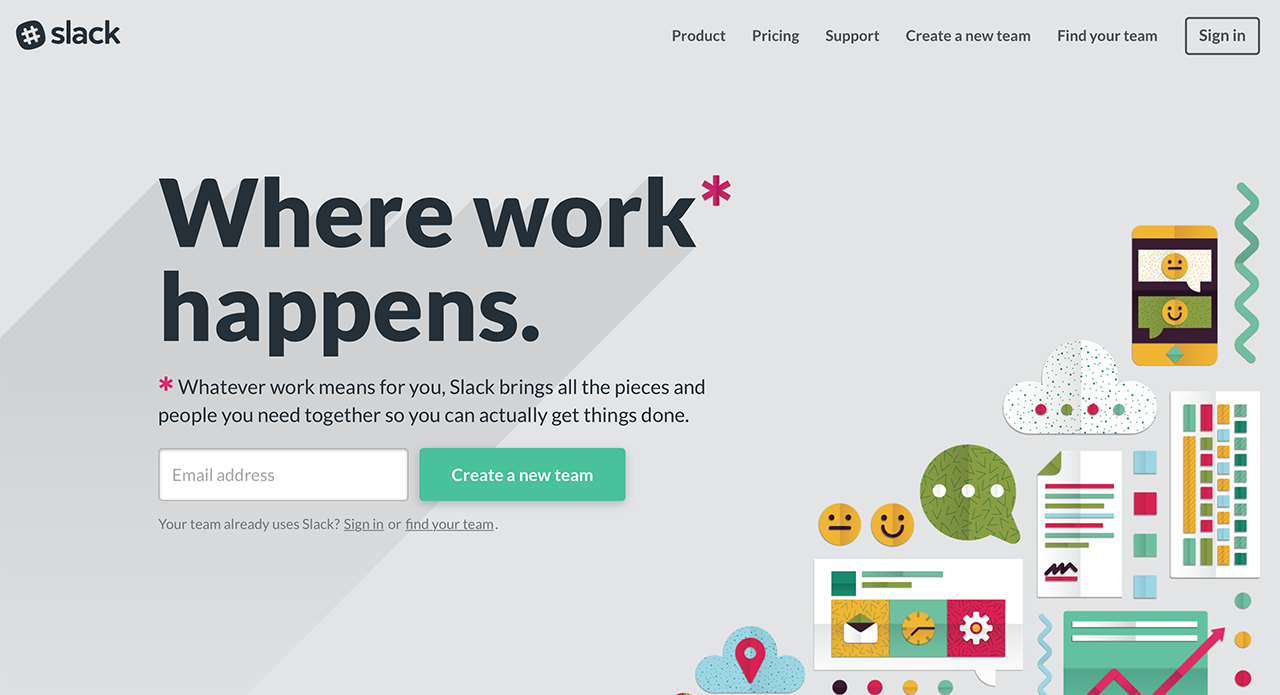 Use a project management tool to keep everyone on track
A decade ago or more, you couldn't get me to use project management software even with electroshock therapy. It was cumbersome, complex, and just too unwieldy for my simple needs. Fast forward to now, and PM tools are a must have. Especially those that use the simple but highly effective boards like Trello.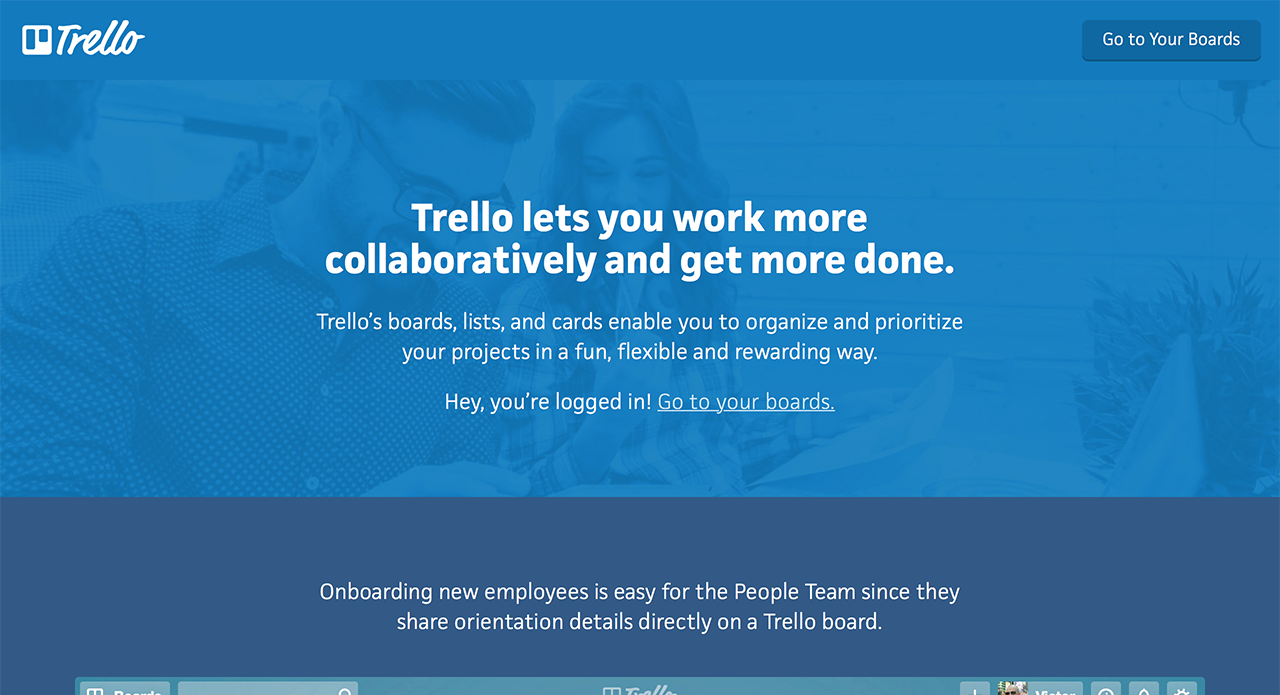 And with phone apps to supplement them (or to use by themselves), project management is now really, really simple while still being a powerful tool either for collaboration or just for organization. Another popular PM software is Asana, which is in the process of adding boards to their functionality as well.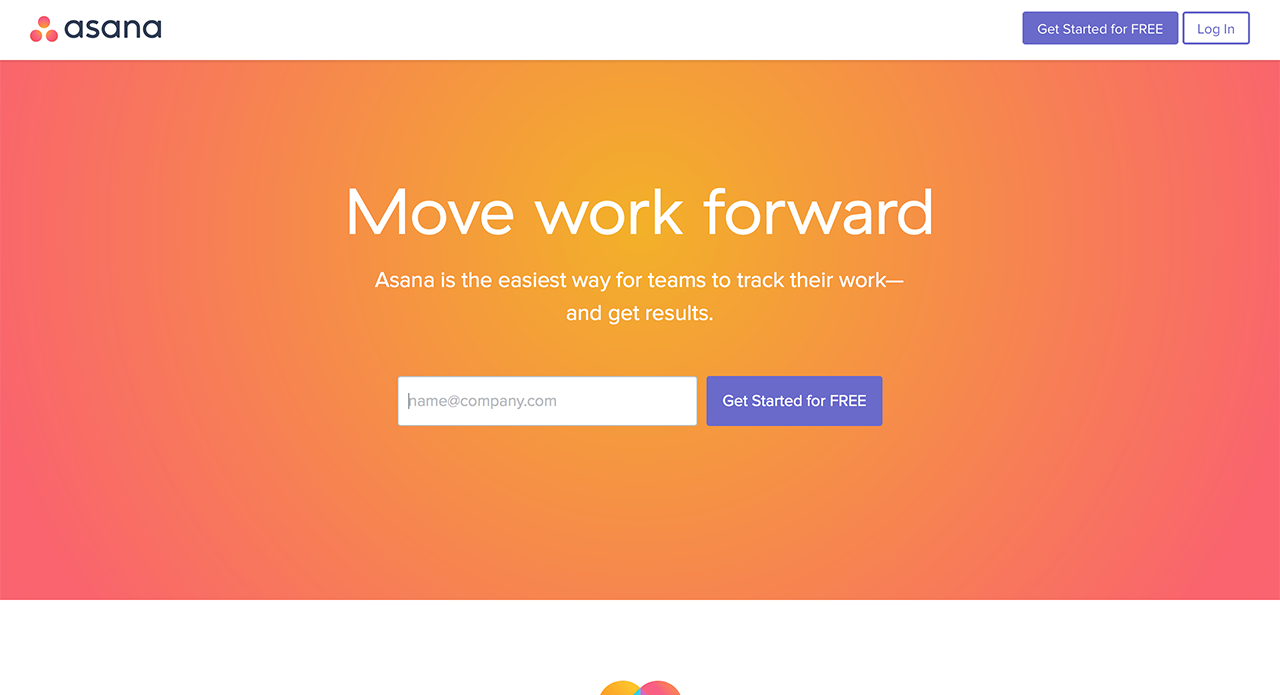 Use integration tools to connect all apps
Okay, so you've started using tools for a great many of your daily functions, and now just managing the separate tools is becoming a workload. In some situations, you may have everything already integrated, like if all of your tools fall under the SalesForce umbrella. But otherwise, you just wish you could connect them all together somehow.
If you've ever used the app IFTTT, you know how useful it can be for an individual who wants to automate their daily actions. Zapier, does the same thing for the business user, in a much more powerful and comprehensive way. Although there's no mobile app yet, Zapier connects more than 750 different web apps together to create actions from triggers. Google apps, Dropbox, Slack, MailChimp, Trello, Twitter, Evernote, Hubspot, SurveyMonkey, Paypal... the list just keeps going and going and going, and they're adding more apps all the time. Zapier takes the simplifying nature of all the other apps you use and makes it even simpler. A must have.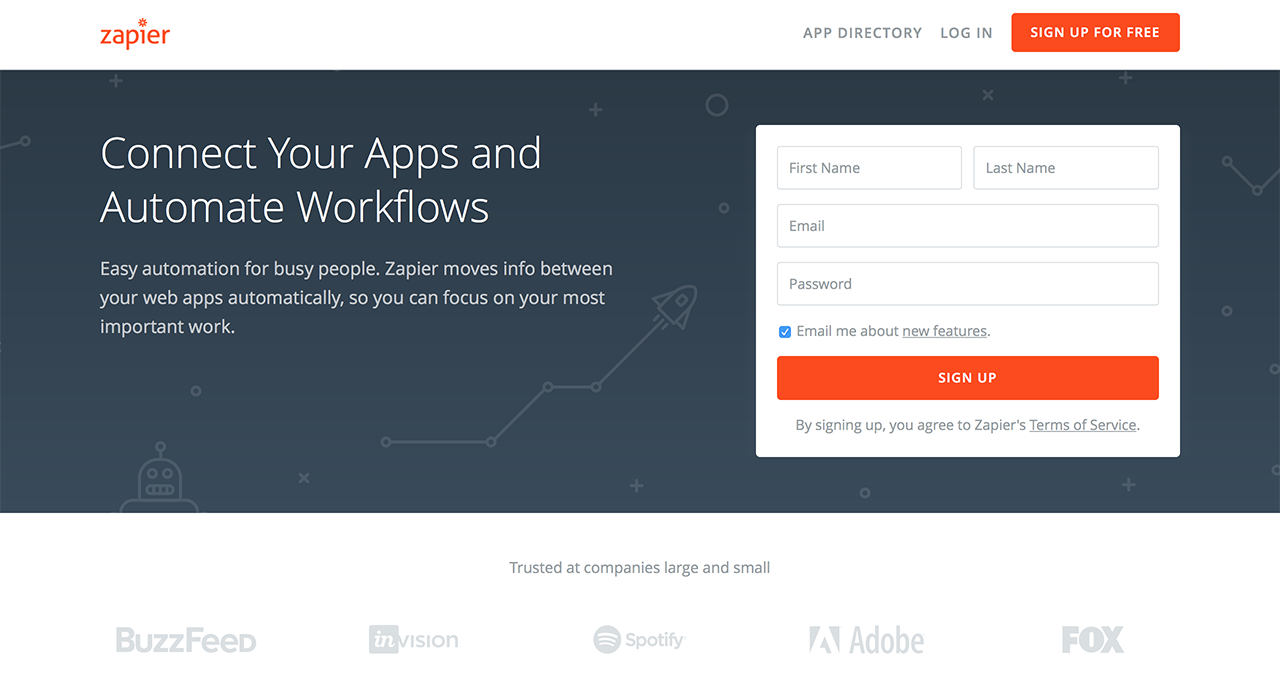 Any of these will make your life much easier as an agency and help you make your clients happy consistently, and combining them will do so exponentially. They can also save you a lot of time and money, so the next time an employee drops a suggestion that you should have "Sushi Wednesdays" paid for by the company, you might even look at the budget and consider it.