In the time before the Internet, salespeople would cold call prospective clients and sell their services via the telephone or pursue new business in person.
Nowadays, a single email can connect you with influencers, leads, prospects, clients, brand ambassadors, and anyone who could be vital in marketing your product or service.
You don't even have to pick up the phone to run a successful sales outreach campaign. All you need is a solid outreach strategy, high-quality content to promote, and a business email account:
What is email outreach
Email outreach is a content marketing tool that allows you to forge relationships with like-minded individuals or companies in order to help build your brand.
There are various types of outreach marketing campaigns, but these are the most common ones:
Sales outreach
Blogger outreach
Customer outreach
Partnership outreach
Sales outreach
Email outreach is one of the most effective B2B sales tactics, and there are two types of it:
Cold outreach consists of emails directed to the target audience you haven't had any prior contact or relationship. These emails' main goal is to pitch your product or service, so you'll need to get really good at prospecting and crafting content that resonates with them.
On the other hand, warm outreach is a targeted, personalised outreach tactic in which every email is handcrafted and written for one person only with whom you previously had contact.
Blogger outreach
You can look at this type of email outreach as an umbrella term for various types of campaigns:
Guest posting request. If you're a content writer, a digital marketing agency, or a small business trying to grow your portfolio, reaching out to well-established websites and asking them for an opportunity to publish your blog post is a great way to reach the new target audience.
Backlink request. Growing your backlink portfolio is one of the most important things to improve your website's domain authority and ranking. And the higher you rank on search engines, the more new clients you'll get.
PR or media outreach. Suppose you wish to publicise your agency, products, or services. In that case, this one's for you, as it's all about reaching out to relevant journalists, media outlets, influencers, bloggers, and other third parties. This outreach strategy can help launch a new product, promote business stories that are in the local or national interest, or raise awareness of key issues.
Customer outreach
While the goals might vary, this outreach strategy is all about your existing customers. You can use these emails to:
Upsell
Prevent them from churning
Encourage them to become your brand ambassador
Partnership outreach
Even if you're a B2C business, partnerships are all about a B2B mindset. The ultimate goal of your outreach strategy is to get as many influential partners as possible on your side because this translates to more business and revenue for you.
The "only" problem is that your potential partners are extremely busy, and they receive hundreds of similar emails daily.
Why do you need an effective outreach strategy
Due to the large volume of websites that already live on the Internet, it's important that yours stands out enough to get noticed.
No matter the size of your company or what product/service you're promoting, email outreach should play a key role in your overall marketing strategy. As with anything you do online, such as using social media and peppering your site with SEO keywords, you need an effective strategy, so you don't unintentionally turn off potential customers, brand ambassadors and influencers.
On average, office professionals receive almost 100 emails daily, and for marketers, many emails ask for blog promotions or social media shoutouts. Proactively sending an email is great but you need to ensure it gets read. When people are bombarded daily with emails, it's safe to say some of them only get skimmed, which is a key element in planning your email outreach campaigns. When you succeed at email outreach, you get the benefits of the following:
Increased traffic: All it takes is one link from an influencer to boost traffic to your site.
Better reach: Your content will be exposed to people that aren't subscribers or following your site and who have the potential to be converted and drive growth.
Improved credibility: If the goal is to be an expert in your field, having other experts linking to your site and promoting your brand will help you appear more credible.
Seven steps to make your outreach strategy a success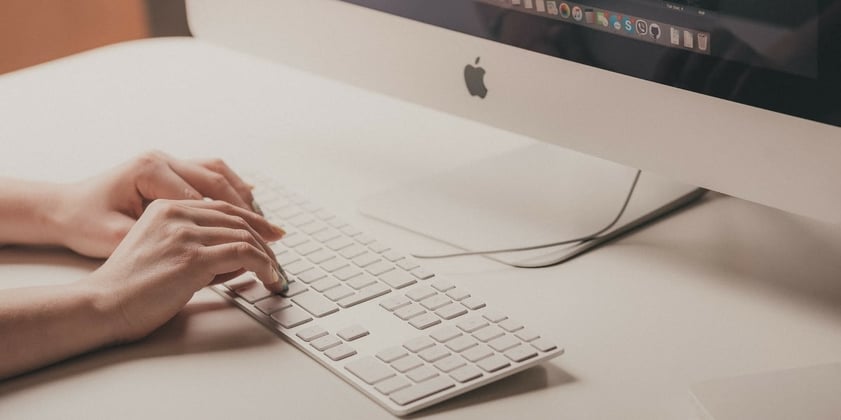 1. Prospect the right contact
You shouldn't send your outreach emails to just anybody. You need to do research to determine which company, blogger or expert's site your content fits in with. There are four key categories of people you should be reaching out to.
We have created this handy guide to tools for building email lists that you might find useful.
High rollers
These are the mega-influencers and experts. High rollers are high-profile individuals or companies that specialize in exactly what you do, except they've made a name for themselves doing it. High rollers have vast audiences and extended reach that, should they decide to link to your site or feature your content, you'll be virtually introduced to. Unfortunately, high rollers rarely respond to emails from recipients they don't know. In order to raise your chances of a high roller reading your email, you'll need a killer email subject line. We'll cover this in #2.
Medium rollers
Not as well-known as high rollers, these are people who are able to maintain a sizable audience. Medium rollers are experts in their field and are more likely to respond to emails from senders they don't know. The best way to approach medium rollers is to ask for guidance or position yourself as someone who would like to get to their level and want advice on how to do that. With medium rollers, flattery will get you everywhere, and if your content is good, they'll share it without you having to ask. To reach medium rollers, you'll need a personalized email message. We'll cover this in #3.
Tiny rollers
Tiny rollers are influencers who, like you, are trying to build their audience. These people are perfect for an email outreach campaign because you'll both benefit. They get to share your well-crafted content, and you do the same with theirs to build your followings simultaneously. Tiny rollers will be more likely to let you guest post on their site, and in turn, you should let them do the same on yours. To get tiny rollers to respond to your email, you'll need to demonstrate your and their value. We'll cover this in #4.
Almost rollers
These are people who are just getting started. They may have a new website but don't have enough traffic. Almost rollers want people like you to swap content with tiny rollers. Almost rollers barely have an audience, and a link from their site may not be worth very much; however, they will respond to your email. Targeting an almost roller with an outreach campaign is good practice for when you move on to those with bigger followings. Almost rollers are easy to reach. All you need is a call to action to prompt them to want to share your content or link to your site. We'll cover this in #5.
2. Use a catchy email subject line
A clear subject line that gets right to the point is crucial. You need to position yourself and pitch your content in one short sentence. The subject line is the first thing the recipient of your outreach email will see; if it doesn't catch their eye, they're not reading your email.
Your subject line needs to be easy to understand, direct, specific and relate to your pitch.
Something like "please link to my content" is not going to work so it's important to get creative. Here are some examples:
Visual for <SingleGrain>: Data-driven approach in <...>
Loved your post on <Hubspot>. Have some insights to share
Should I stay or should I go?
3. Add personalisation
You need the body of your email to be personalised to the person you're sending it to. If you send the same email to different influencers, they'll catch on, and you'll be blacklisted.
By personalizing the email body to the recipient, you are showing them that you are very familiar with their work and their audience, and you understand how valuable they are. You should also ask for guidance if you are targeting a medium roller. Butter them up without grovelling and they'll be more inclined to share your content or link to it on their site.

4. Demonstrate value
The body of your email needs to demonstrate your value. To do so, effectively communicate how valuable you are to the recipient of your email and vice versa. Show how linking to your site or posting your content on theirs adds value on both sides. Avoid long-winded pitches. Be concise and persuasive without begging for a link or a retweet, and get the timing right.
Make sure your pushing is timely and relevant to their expertise and audience. Don't push content you wrote a year ago or compliment them on something they posted back in the day. Remain current, and you'll demonstrate how valuable you are to them and how they can be valuable to you.
5. Don't forget the call to action (CTA)
A good CTA will get you somewhere, whereas a great CTA will get you everywhere.
A great call to action (CTA) will have a request, a link to the content you want them to look at and explicitly state what they need to do (whether it's a link to your site, retweet, or a post for your content). You will need two CTAs. The first is within your pitch, and the second in the end.
The initial CTA will have the link to your content; the second is a reminder/invitation of what you're asking for.
6. Follow up
Whether you've heard from the recipient or not, you need to follow up.
Allow 3-4 days before initiating a follow-up email. The recipient may be very busy and did read your email but needs a few days to respond. When you do send a follow-up email, point back to the original pitch but tweak the message accordingly while still demonstrating your value.
Wait another few days after sending your follow-up email before crafting another one. If after following up twice you still don't get a response, it's time to move on. You can still contact this person in the future but wait a few months. Each follow-up email should be professional and polite, no matter how frustrated you are.
7. Track your campaign
All email outreach campaigns need to be tracked. It's the best way to measure your response rates and see which companies are outwardly saying "no" to your pitch and which ones are engaging with you.
There is software available designed specifically to help you stay organised while tracking your email outreach campaign.
Outreach software like Mailshake can track how many links and attachments were opened and let you know who is opening them and when. Plus, outreach software will sync your emails so you don't have to do manual data entry every time you send another email as part of our campaign.
Here are some tools that we use for the outreach process at TechWyse, an SEO agency based in Toronto, Canada:
Voila Norbert - Email collection
Fullcontact - Email verification
URL Profiler - Data enrichment
Mailshake - Outreach
Check out this comprehensive comparison of outreach tools - Spotlight Pitchbox vs Ninja Outreach vs Buzzstream vs Mailshake.
Eventually, there is one more thing you can do for a successful outreach campaign: email authentication protocols. Using DMACR, DKIM, or SPF records, you protect your email domain from spammers and enhance your email deliverability.
Now that you know how to create an effective email outreach strategy, go forth and grow your business! And if you need additional help with scaling your business, make sure to visit our resources page.