Disruptive marketing is more than just a buzzword. In "the age of the customer", the only way to stay competitive is by rethinking your traditional marketing practices and rules you are playing by. As the way customers understand, react to and accept companies has changed, marketers must take more risks and increasingly trust their intuition. In fact, today's distraction-filled world where consumers are exposed to ~10,000 brand messages per day has made disruption highly relevant. But what does disruptive marketing strategy entail and how can brands utilize it to boost their marketing efforts?
What is disruptive marketing?
Geoffrey Colon, the author of the book Disruptive Marketing: What Growth Hackers, Data Punks, and Other Hybrid Thinkers Can Teach Us About Navigating the New Normal, explains that we now live in the world where conversations win over hard selling. It's a place where users create the best content about brands; people focus on feelings, and analytics with creativity are the cornerstones of growth.
In fact, according to a new Wunderman study, 88% of consumers in the U.S. and 90% in the U.K. want to engage with brands that are setting new standards, are going beyond the expected and pushing the boundaries. In this setting, traditional marketing has to be replaced by disruptive marketing that is daring and breaks the status quo.
Disruptive marketing means turning all the marketing rules upside down, shaking things up and changing the perception not just about your company but about the industry as a whole.
Moreover, disruptive marketing encourages companies to rethink the whole brand, not just its advertising and marketing campaigns. They have to be ready to change their business model, their product or service, and the message they communicate to consumers. It can be a risky mission, but sticking to the same business model over a long time can be even more dangerous.
Why does disruptive marketing work?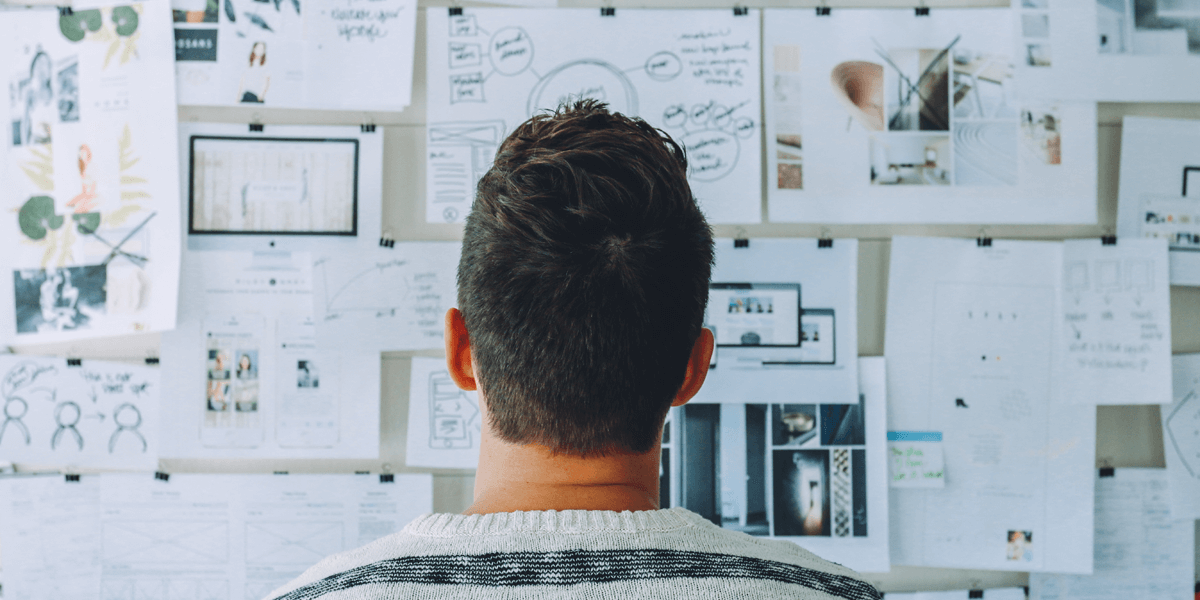 There are two types of market disruptions:
Novelty - fulfills customer's needs in a new way offering a completely new product or service.
Adoption - improves the current product or service and makes it faster, better or cheaper.
Whichever way you choose, disruptive marketing has several aspects that make it a robust strategy:
Approachability - disruptive marketing tells a story that customers can easily understand. And effective brand storytelling is invaluable in the times when 92% of consumers admit they want to see ads that feel like a story. In fact, messages delivered as stories have proven to be up to 22 times more memorable.
Affordability – disruptive marketing does not have to be expensive to be effective. Instead, it has to change the way things are done and challenge how people are thinking about your product.
Curiosity - it's unique, so it attracts people and intrigues them, making them look for more information. 57% of consumers say it's very important for the company they buy from to be innovative. Therefore, audiences love disruptive marketing campaigns because they make them think in completely new directions.
It's never duplicated – according to Initiative's study, the top five brand attributes that matter the most to millennials are trustworthiness (31%), creativeness (29%), intelligence (23%), authenticity (22%), and confidence (21%). Disruptive marketing integrates all of these attributes, and it can't be easily duplicated. If another company tries the same tactics or positioning, it will most likely be ignored as customers will favor the ones who did it first.
There's room for experiments - while traditional marketing places your brand in a 'category', disruptive marketing allows not to stick to the rules. As a first-mover, you can freely try out new things and new industries too.
How to build a disruptive marketing campaign?
1. Understand your industry
Before you create a disruptive marketing strategy, you need to understand what you want to disrupt. Tools like Think With Google, Survey Monkey, BizStats and others are helpful to gain in-depth knowledge of the industry, products, or services. Think about a weakness of the industry or potential customers whose needs are not addressed. Then, find where your brand can fill an unmet need and create something new or make substantial improvements.
Brandless did this by analyzing the industry of organic, non-GMO and clean product retail. They understood that "$3 is just not the entry price to that market." So, they decided to democratize access to these products at fair prices and created a simple business model: everything is $3, and there are no hidden costs of manufacturing.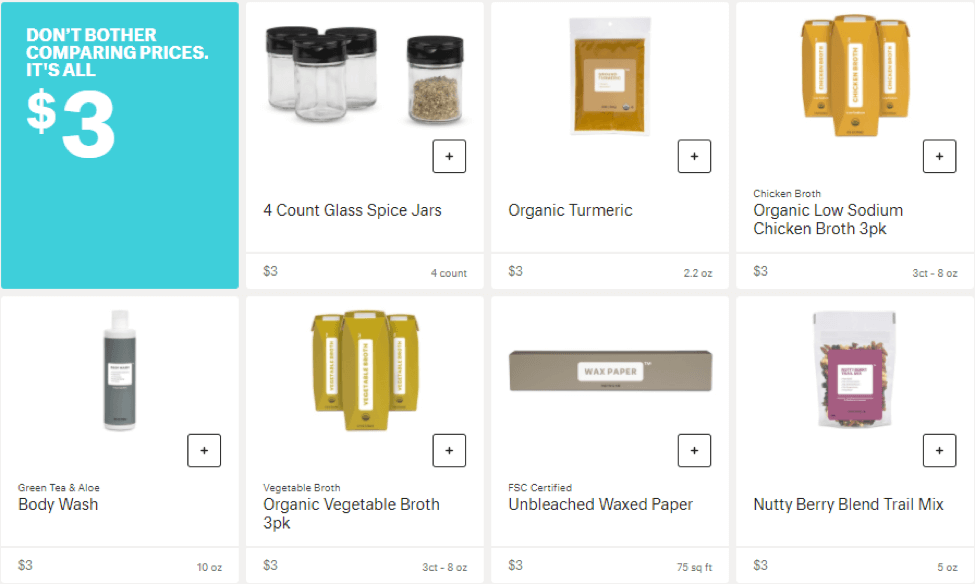 Image: brandless.com
2. Understand your customer
Further, to create a successful disruptive campaign, you need to step into your customer's shoes. 72% of consumers say they expect companies to understand their unique needs and expectations. Therefore, it's crucial to explore the audience that is important to your brand. Investigate what they need and want, how they spend their time, what do they expect from your company and what would surprise them. Use audience analytics tools like Google Analytics, Followerwonk, Capsulink, and others to get more in-depth insights of your audience and its behavior.
For example, LEGO has been co-creating products with customers for a while. Their online community LEGO Ideas is a place where members share their ideas, submit their own designs and give feedback to each other. From the projects who receive at least 10,000 votes, LEGO picks a winner, then creates and sells the product worldwide.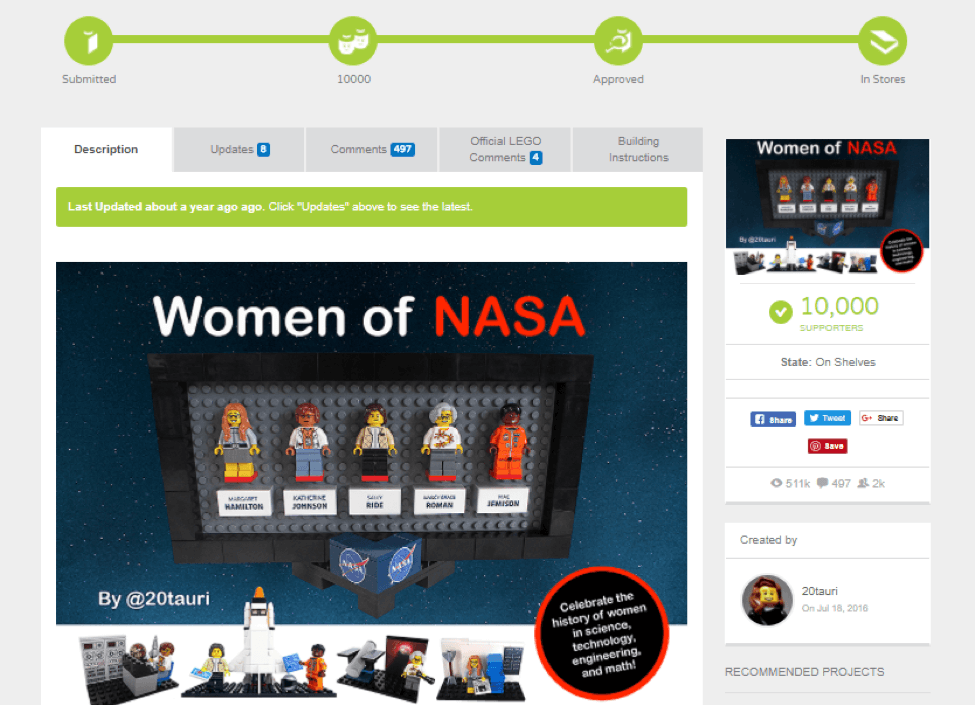 Image: lego.com
3. Do the unexpected
When you know your competitive advantage, promote it in an unexpected way. Create a buzz with something unseen and remarkable. For instance, Nissan disrupted the way new automobiles were sold by offering its Versa Note through Amazon's website and delivering them packaged in the well-known Amazon boxes. Altogether 100 cars were sold through the online retailer, and their campaign was definitely noticed by their target audience.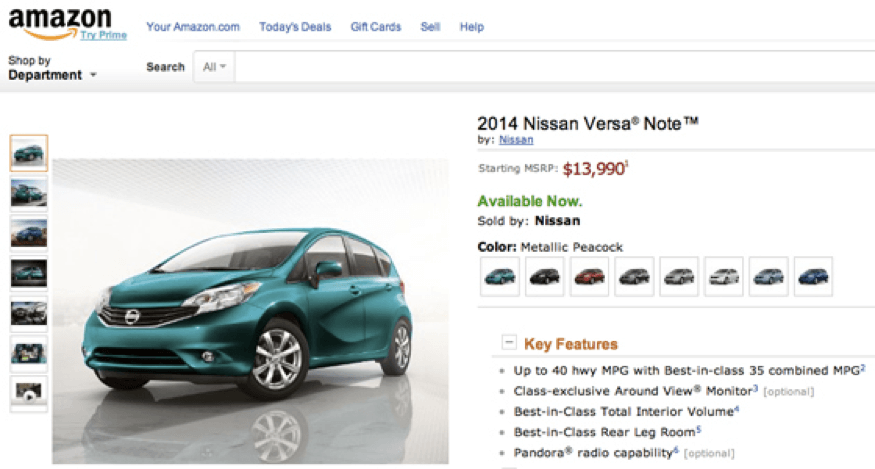 Image: brandchannel.com
4. Be relevant
According to Brand Relevance Index™, "the strongest brands are the ones that are relentlessly relevant and making a difference in consumers' lives." Thus, one of the most crucial aspects of disruption is to create experiences that are relevant to your customers.
This is exactly what Air Wick did with their interactive digital tool that "enables you to pair the perfect scent and home decor ideas with the mood you want to create in your home." Data scientists and experts created the quiz using the findings of a scientific research of people's moods according to scent categories.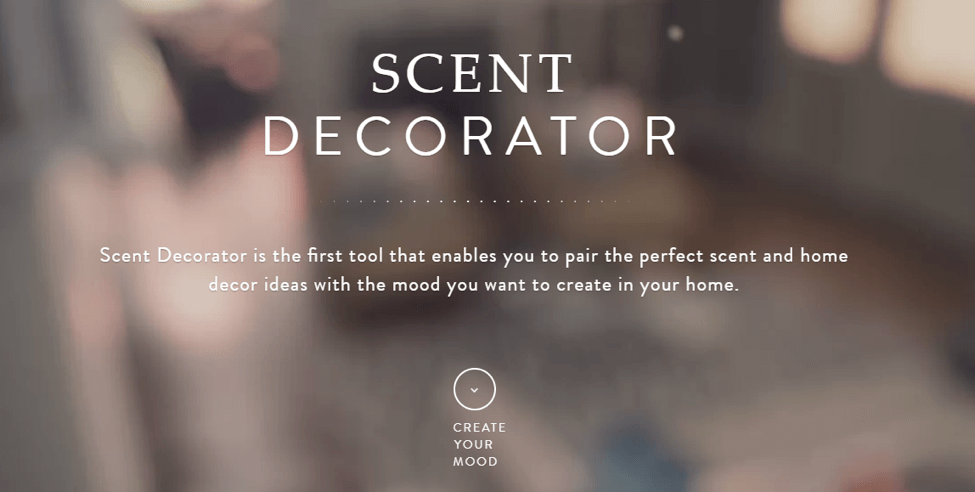 Image: airwick.us
5. Be humorous
Could creating disruption be as simple as being able to laugh at yourself or your product? Take an example of Toyota's disruptive approach on their video 'Fueled by Bulls**t', that shows how a hydrogen-powered car Mirai can run on manure.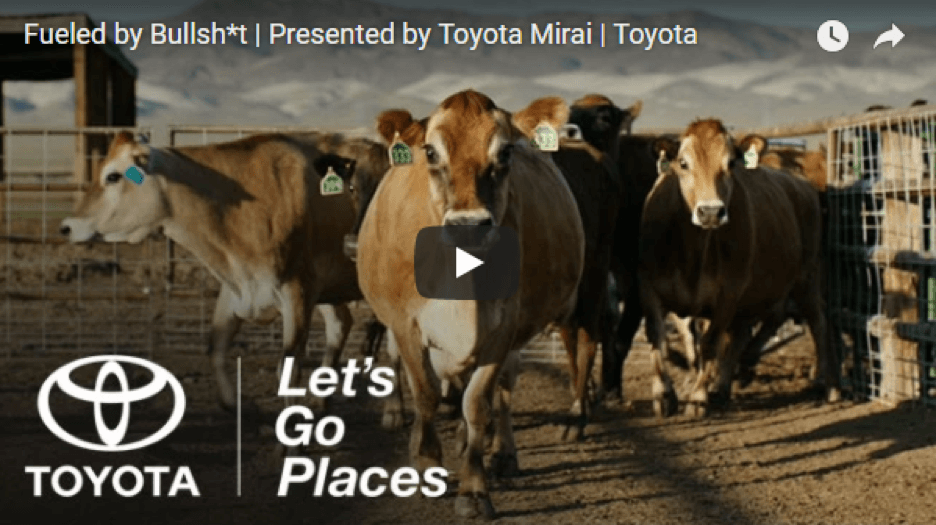 6. Use unusual combinations
Change the patterns and create innovations by connecting the unconnected. Pan n' Ice did it perfectly when they created unique videos of mashing their ice cream rolls with other, surprising products. No need to say that the videos went viral and created a considerable amount of engagement online, especially the one of ice cream roll mashed with a Big Mac or Cheetos.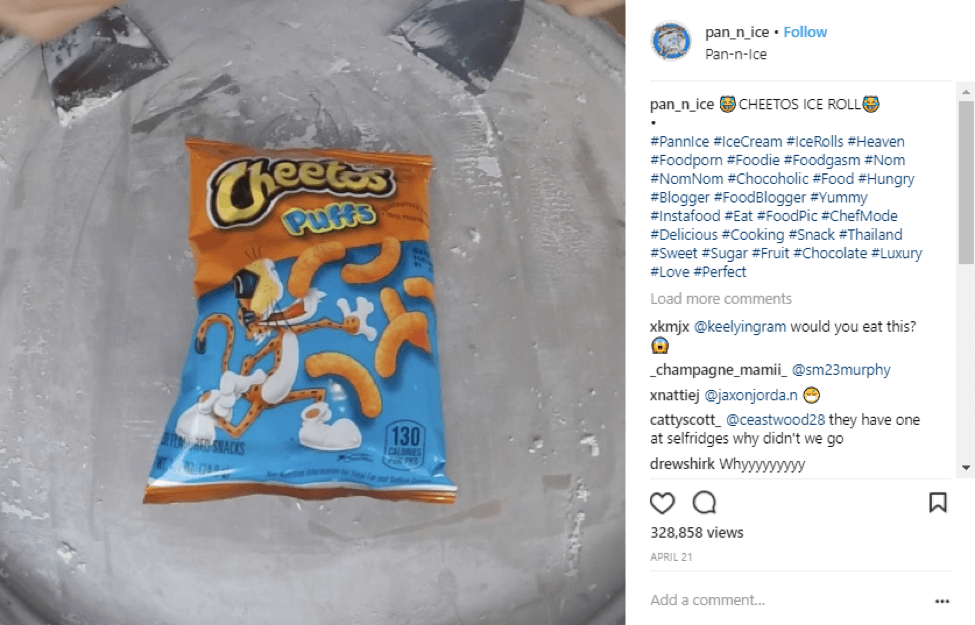 Image: instagram.com
7. Breach the boundaries
Define the existing rules and conventions of the industry and then redefine them. This is what Dollar Shave Club has done by differentiating themselves from big brands that had a smooth and stylish identity. Instead, Dollar Shave Club used humor and unique value proposition in their video marketing reaching more than 33 million views on YouTube.
As Adam Weber, CMO of Dollar Shave Club, explains: "The way to reach guys nowadays and to have that authentic feel, is to be relatable, allow guys to put themselves in your shoes as a brand, as opposed to talking at them or talking above them."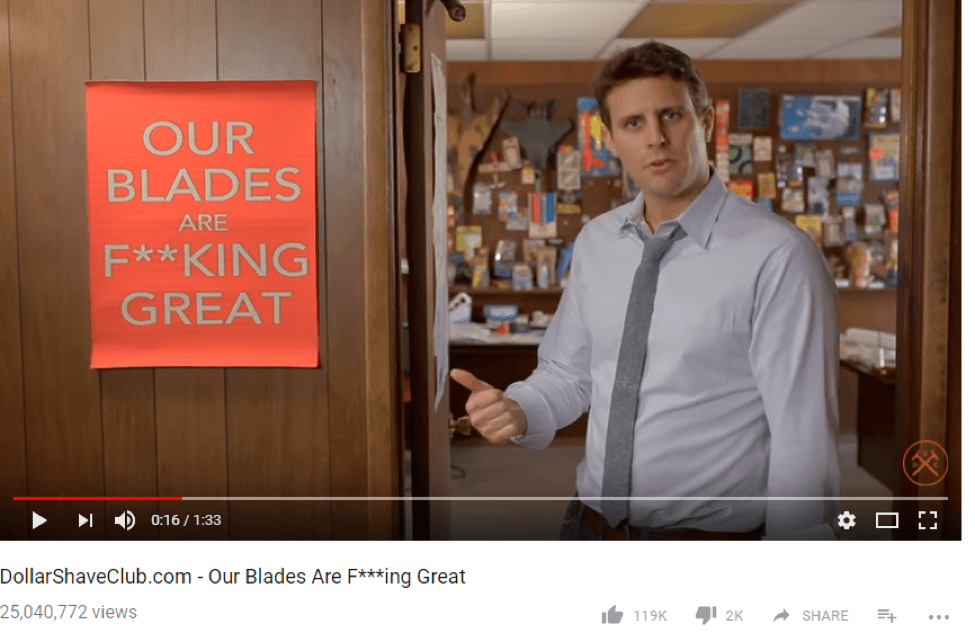 Image: youtube.com
Conclusion
Today we live in a dynamic world. Technology, products and services are changing and evolving rapidly. As a result, customers have become not only spoilt for choice but also exhausted from the information overload they are facing every day. Standing out from the crowd is one of the main challenges for marketers and this is where disruptive marketing can help to compete in the global market more effectively and get noticed by your customers.
Alexander Bickov
Alexander Bickov is a Riga based product designer with over 15 years of UX design and digital marketing experience. In his work, he aims to connect people and products by using strategy, creativity and technology. Alexander has built digital services and products for organizations ranging from agencies, startups to large companies. His work is featured in the iOS App Store, Wall Street Journal, CNN, Business Insider, Forbes and Big Think.
Level-up your social media.
Subscribe to our blog to get valuable insights so you can maximise your results.