Looking to hire a social media manager for your agency or marketing team? Wondering what salary you need to pay a full-time manager in the US or the UK?
In this article, we take a look at the essential questions you need to address as you start your recruitment campaign:
What's a competitive salary for the role?
How much extra should I pay for experience?
Does the location of the job matter?
With these questions answered, you'll be able to budget accordingly and attract the best talent for the role.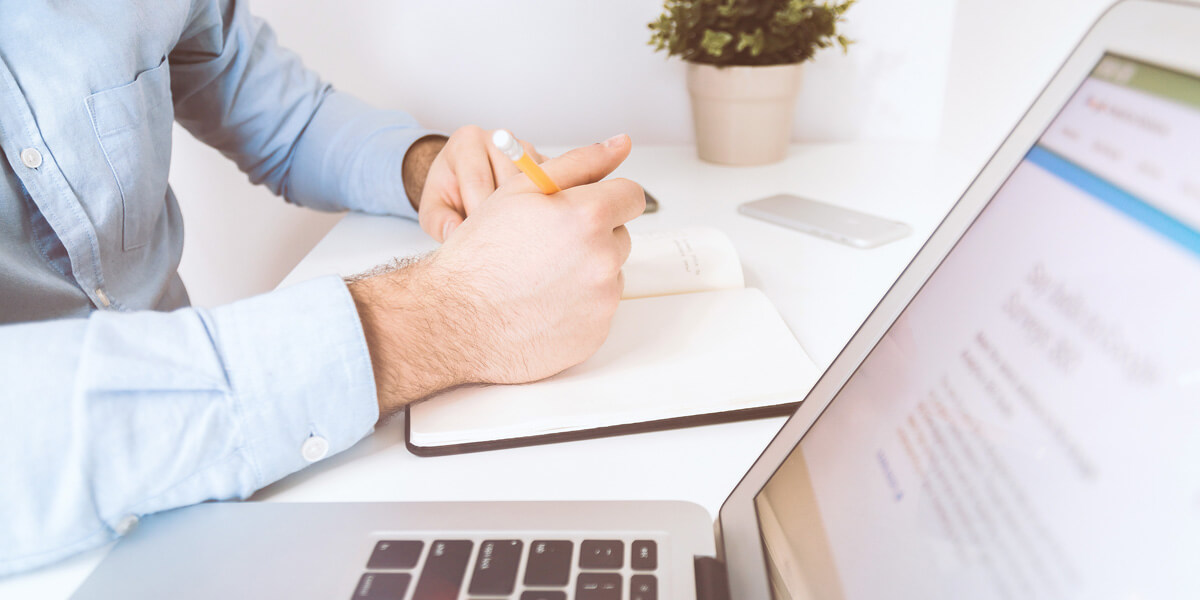 Social media manager salaries (US & UK)
The first item you can check is the current salaries of social media managers. We compared three sites - PayScale, Indeed, and Glassdoor - to find social media manager salaries in the US and the UK.
What's important when setting a salary for your next social media manager?
PayScale
PayScale has compiled the largest salary profile database in the world using crowdsourcing and big data technologies.
The average salary for a Social Media Manager in the UK is £25K per year, ranging from £16,417 to £36,566.
Their data suggests that:

People in this job generally don't have more than 10 years' experience. For the first five to ten years in this position, salary increases steeply, but any additional experience does not have a big effect on pay.
In the US, there's a slightly different outlook. The average salary is $45K per year, ranging from $31,653 to $74,450. However, the US figures include annual bonuses and profit sharing, which accounts for more than $16K in exceptional cases.

And there's also higher pay for more experienced managers who have strategic planning skills. An Experienced Social Media Manager earns an average salary of $63,294 per year, with the top earners reaching $97K.

PayScale's US data also shows there is a steady increase in salary based on the number of years experience:
Entry-level (0-5 yrs) $42,000
Mid-career (5-10 yrs) $58,000
Experienced (10-20 yrs) $62,000
Late-career (over 20 yrs) $68,000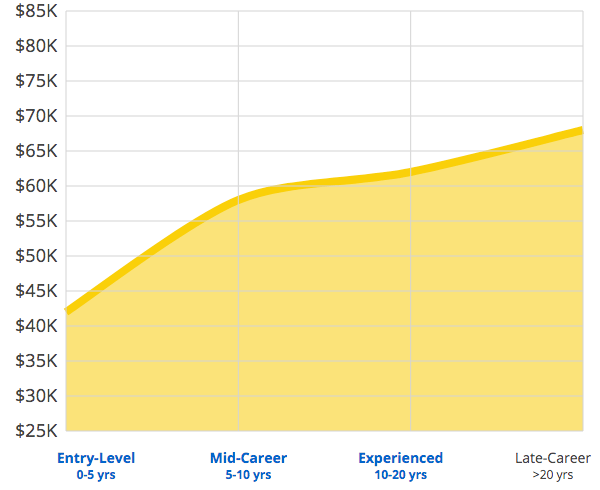 There's also a significant difference in pay by location. For instance, Social Media Managers in San Francisco can expect to earn 60% more than the national average, while those in Houston receive 6% less than average.
Indeed
The salary data on Indeed comes from employees, users, and past and present job advertisements over a 24 month period. There's a similar trend to PayScale with the US paying higher salaries and rewarding senior positions further.
Figures compiled by Indeed show the average Social Media Manager salary in the US is approximately $50,947 per year, compared to £33,057 in the UK.

Likewise, the average Senior Social Media Manager salary in the US is approximately $107,449 per year, compared to £37,593 in the UK.

Glassdoor
Glassdoor is one the fastest growing jobs and recruiting sites. They gather information from employees to build their database of company reviews, salary reports, and interview questions.
According to their data, the national average Social Media Manager salary in the UK is £28,500, ranging from 20K to 41K. For those managers located in London, the average salary rises to £30,450.
In the US, the national average is $57,802, ranging from $41K to $83K. Those managers working in New York City can expect to earn an average of $64,940.
Freelance social media managers
You may prefer to hire a freelance social media manager for a particular project or client. As per salaried positions, the rates vary. Jobs advertised on Indeed ranged from £12 - £20 per hour and £200 - £250 per day. On Upwork, the estimated monthly billing rates charged by intermediate-level, U.S. based specialists range from $400 - $10,000 depending on the size of the account.
Summary
Based on the data from PayScale, Indeed, and Glassdoor, you need to factor in the country, location, and experience when deciding how much you should pay a social media manager.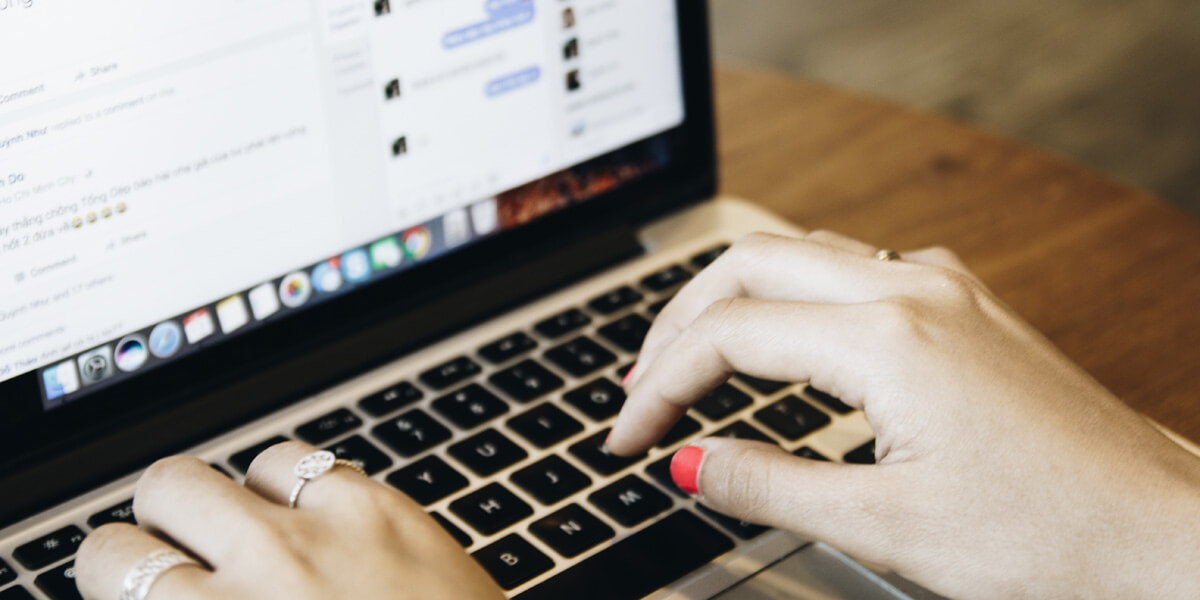 Social media manager roles
When you examine adverts and job postings for social media managers, you'll quickly notice how much each position varies. And that's understandable. Some roles are for in-house marketing teams while others are for marketing agencies.
Here's a snapshot from a recent job posting on LinkedIn for an in-house position with Barclays Pingit division: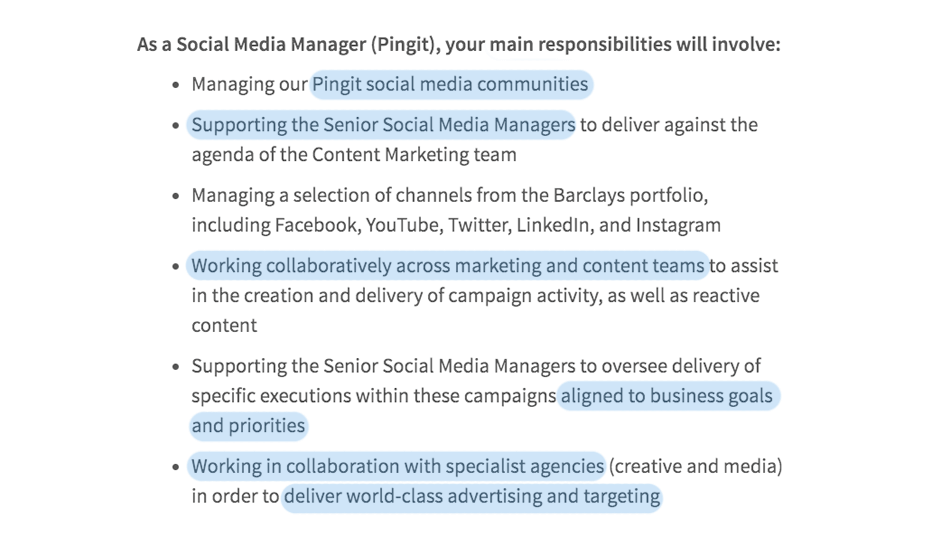 If you're hiring for an agency, then your requirements will be slightly different. For instance, you might be looking for someone who has experience of managing several clients. Here's an example that digital marketing agency Giraffe Social Media posted on Indeed: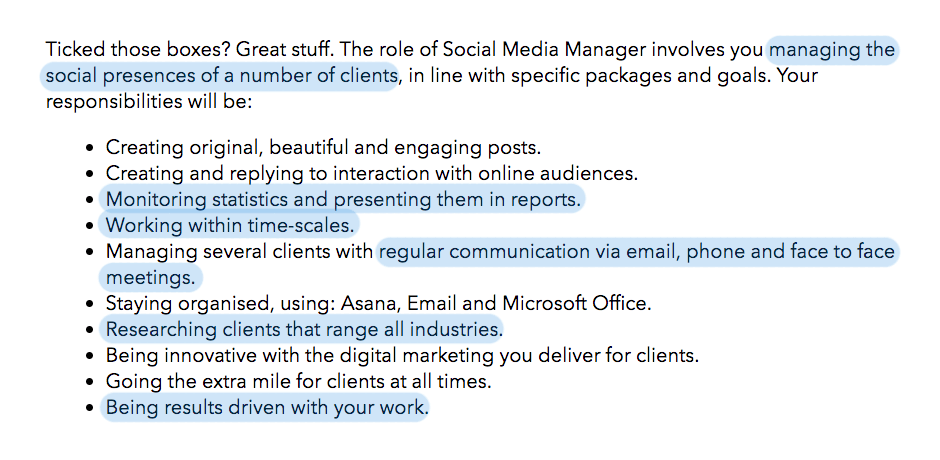 It's clear that different positions have different duties. Some require minimal experience, and some are senior roles. Some positions want a social media manager to manage everything, and some focus on creating and publishing content.
To help you narrow down your social media manager role, we've pulled examples from some postings on LinkedIn and Indeed highlighting the various responsibilities and requirements. And then we've added our thoughts on what personal qualities a social media manager needs to succeed.
Responsibilities
The responsibilities of a social media manager fall into three sub-categories: manage, support and collaborate.
1. Manage
A social media manager needs to manage various tasks. Here are the most common criteria we found:
Strategy - becomes more significant in senior positions:
Develop social media strategy for both short-term reactive work and long-term vision.
Manage the delivery of the social media strategy.
Content - either creating or managing the creation of content:
Creating proactive and reactive content as well as scheduling of posts to ensure content is distributed in the optimum ways.
Provide briefs for studio and digital content to ensure communications are compliant, accurate, engaging and aligned with our brand and proposition.
Social media channels - ensuring the brand is using the optimum social channels:
Managing a selection of channels from our portfolio, including Facebook, YouTube, Twitter, LinkedIn, and Instagram.
Social media communities on various channels - engaging with each network audience:
Creating and replying to interaction with online audiences.
Campaigns - planning, managing, and monitoring on-going campaigns:
Manage the weekly social calendars to ensure all campaigns have a strong social element to drive awareness, engagement and advocacy.
Team members - motivating direct reports:
Ensure the social media team deliver exciting and engaging daily content based on day to day priorities and objectives.
Budget - working to paid adverts and team budget:
Optimize, forecast and manage budgets working closely with the finance department.
Manage social campaigns budget and schedules – alerting marketing leaders and stakeholders of any variance.
Reporting - measuring and reporting on the effectiveness of campaigns:
Develop robust reporting methods for social media both at a global level and more granular for specific buying communities or location.
2. Support
A manager needs to help both senior and junior members of the social media team.
Senior managers and directors:
Support the team leader in creating a central function for the governance, planning and management of all Social media activity.
Junior team members:
Provide high quality, accurate and timely expertise, advice and service to stakeholders.
3. Collaborate and network
Social media managers need to work with internal and external stakeholders to be effective.
Teams and individuals:
Working with internal and external suppliers to ensure delivery of compliant, timely and cost-effective posts.
Collaborate with key internal stakeholders (e.g., Customer Insight, Products, Design) to support the planning and development of social campaigns.
Third parties and agencies:
Build and maintain strong relationships with key partners such as Facebook, Disney, Snapchat and Pinterest to ensure we continue to lead the way in social innovation and remains a launch partner for key initiatives.
Network and attend key social events to ensure we're an active brand and considered a forward-thinking operator in the digital space.
Requirements
As well as deciding on the responsibilities of your social media manager, you'll need to consider your requirements. For instance, will they need a degree or industry qualification in marketing? And what experience should they have?
Education:
Degree level education or equivalent professional qualification.
Marketing Degree, CIM and/or IDM qualification desirable.
Qualifications in: Marketing, Journalism, Media, Advertising or English.
Experience:
Experience as a Social Media Manager.
Experience in other areas of Marketing.
Experience managing clients.
Experience of running a blog.
Experience of producing video content including live broadcasts.
Experience in managing paid campaigns related to app installation.
Experience in managing full end-to-end social media campaigns for both brand awareness and acquisition.
Qualities
With responsibilities and requirements sorted, you'll need to consider what qualities your social media manager should possess. These soft skills can often be the differentiator between an ordinary social media manager and a great social media manager. That probably means you'll pay a higher salary, but get a greater return on your investment. Here are seven qualities that make a social media manager really stand out:
They're innovative
They're creative
They pay attention to detail
They're excellent communicators
They're analytical
They're organized
They're passionate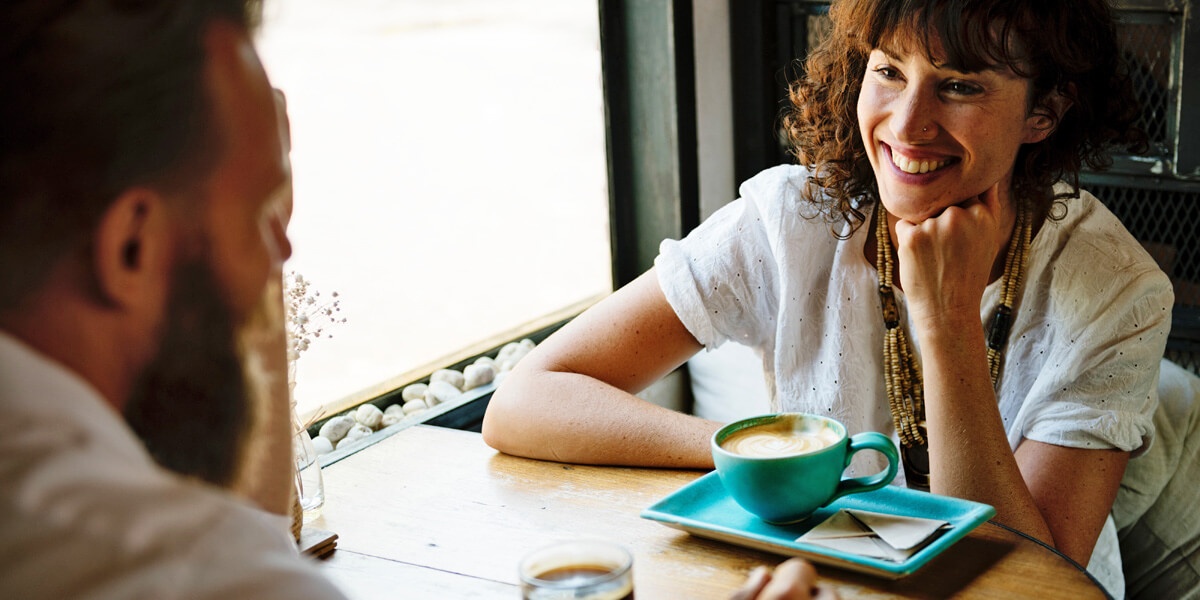 Social media manager interview questions to help you hire the right fit
Now you've established the responsibilities, requirements, qualities, and salary for hiring your social media manager, you'll want to think about the interview process. To help you along, we've compiled 25 interview questions you can ask interviewees.
Final thoughts
There are plenty of factors to consider when you're deciding how much to pay your Social Media Manager. The country, location, and experience levels all come into play. But you'll also need to consider the responsibilities and requirements for your position, and appoint the candidate with the best qualities for the role.