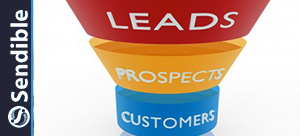 The process of mining social media leads on Sendible is specifically designed to ensure the leads collected from social media are extracted as lists, to be exported and used for achieving sales objectives. Building lists is crucial to maintaining sales growth and Sendible is an essential tool that can help tremendously with this.
❶ Save Contact On Sendible
After having a conversation with a prospect that may be a great lead, click on their name and save their contact details.
❷ Create Contact
After filling out the relevant information, the following data will be exported from the profile:
First Name
Last Name
Gender
Birthday
Company
Occupation
Email
Telephone
Fax
Mobile
Address Line 1
Address Line 2
City
State
Country
Zip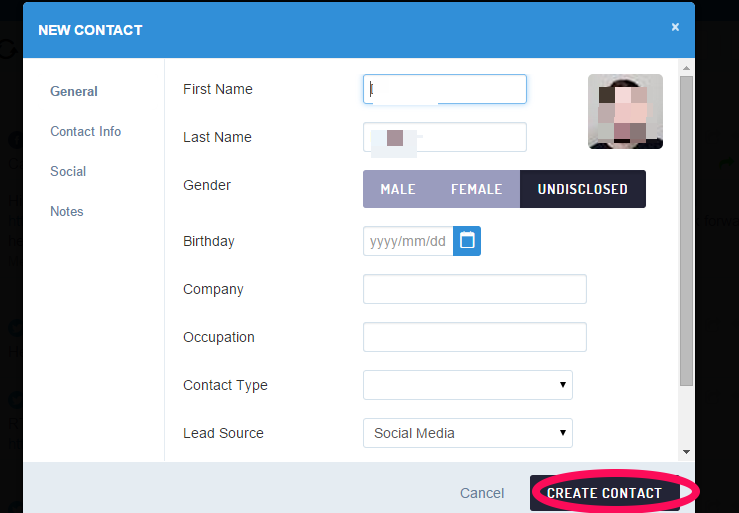 ❸ Go To Contacts Section
All the social media leads collected can be found in the contacts section, under the "Manage" tab.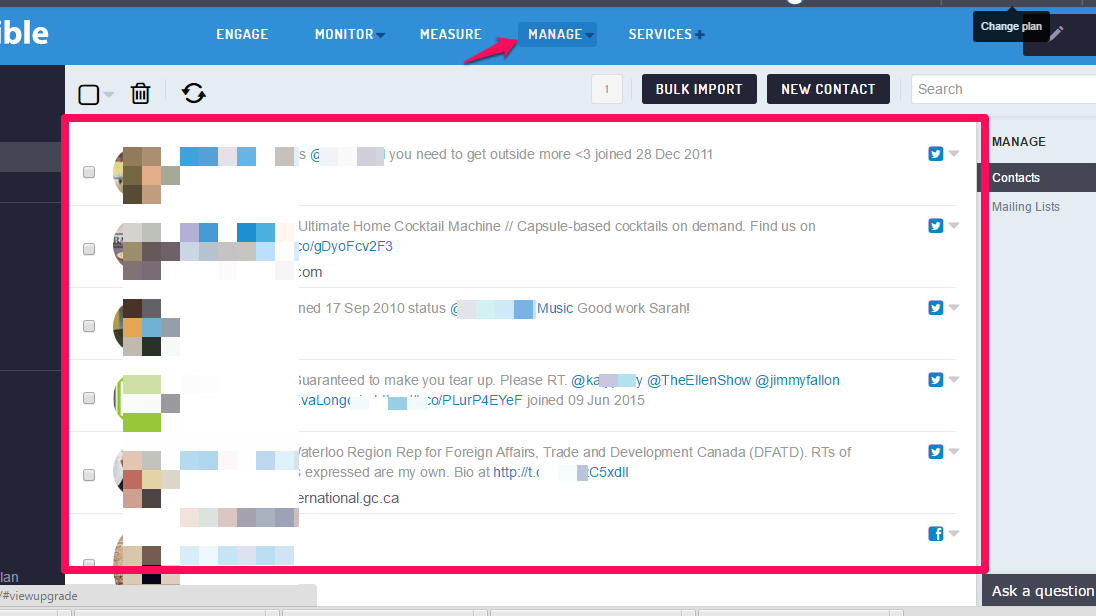 ❹ Create List
Now create a list in which you can add your leads:
Go ahead and click "Mailing Lists"
Click "New Lists"
Fill in the details
Then "Create List"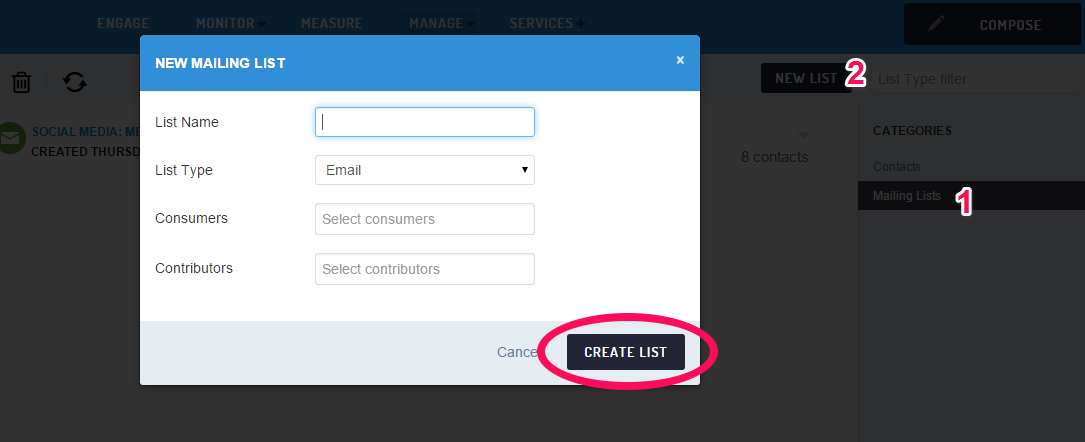 ❺ Add Contact To Mailing List
Click on the small shaded arrow next to a specific lead and select "Mailing Lists".
❻ Select Mailing List(s)
You'll be able to select which mailing list(s) your lead will belong to. Move the preferred list(s) to the right column accordingly, to place the lead in the appropriate list.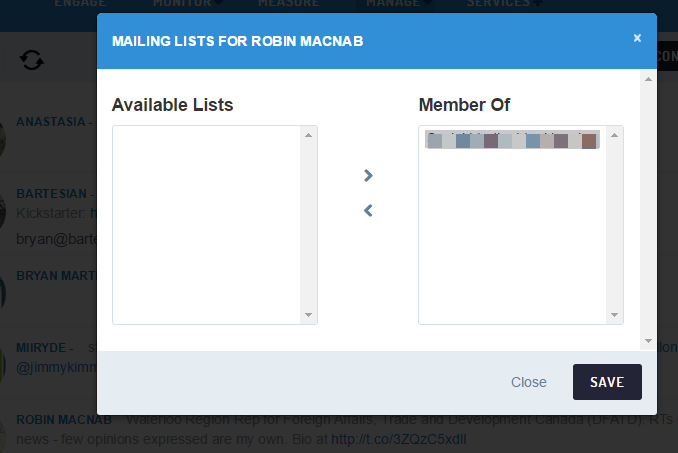 ❼ Export List
You will now have the opportunity to export the list out of Sendible and open it up in a spreadsheet software such as Microsoft Excel. Here's how:
Go back to the Mailing Lists section
Click on the small shaded arrow for the list of choice
Scroll down to "Export", then click
File will download automatically

❽ Delegation
There are many great uses of having a spreadsheet file to work with. One useful method is to share the file with your team, who are then able to follow through with sales objectives. The list is a rolodex that can be used to convert leads into sales.