We are pleased to announce that Sendible's Social Media Management Dashboard now support LinkedIn Company Pages.
We already have a portfolio of integrations with LinkedIn from; Group Promotions, Group jobs, Group posting, Discussion monitor and updating your LinkedIn status on your profile.
A Company Page helps LinkedIn members learn about your business, brand, products and services, and job opportunities. Any LinkedIn member can follow a company page.
If you want to set up a page for your organization, first check out the requirements to add a Company Page and read the basics on how to add a Company Page.
How to add your LinkedIn Company Page in Sendible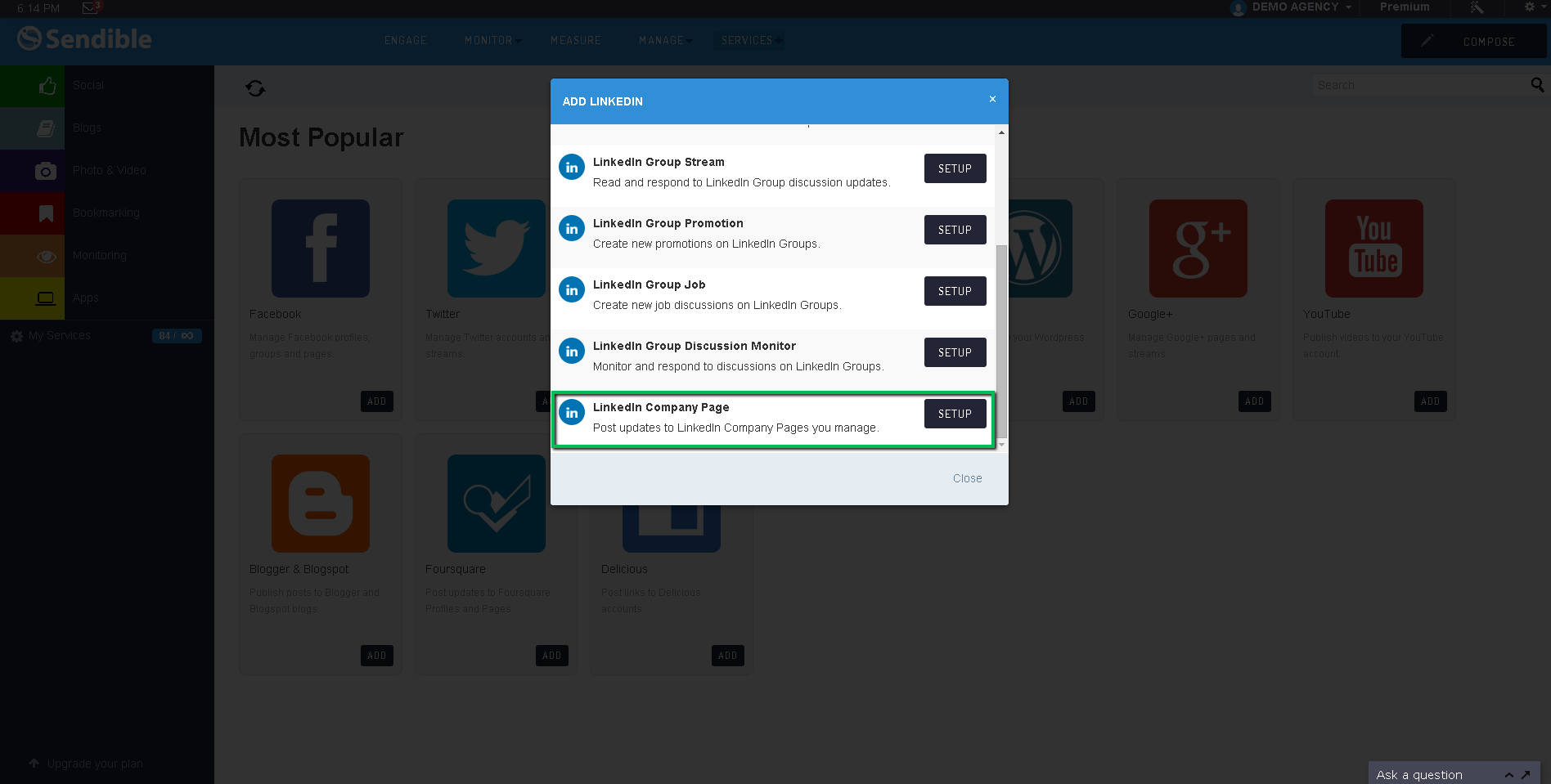 > Head over to Services > Social > LinkedIn > LinkedIn Company pages
> This will then connect up to Linkedin – authorize this access
> It will then retrieve a list of all the pages you are the admin of. – Select your page from the drop down.
> Save Settings
You LinkedIn Company Page Service should now appear on your compose message box ready for you to select and schedule updates. You can use this just like any another social service with our Bulk message importer and RSS AutoPoster.
How to Access your LinkedIn Company Page Analytics
Once you've added you Linkedin Company page service you can then retrieve analytics to track your progress.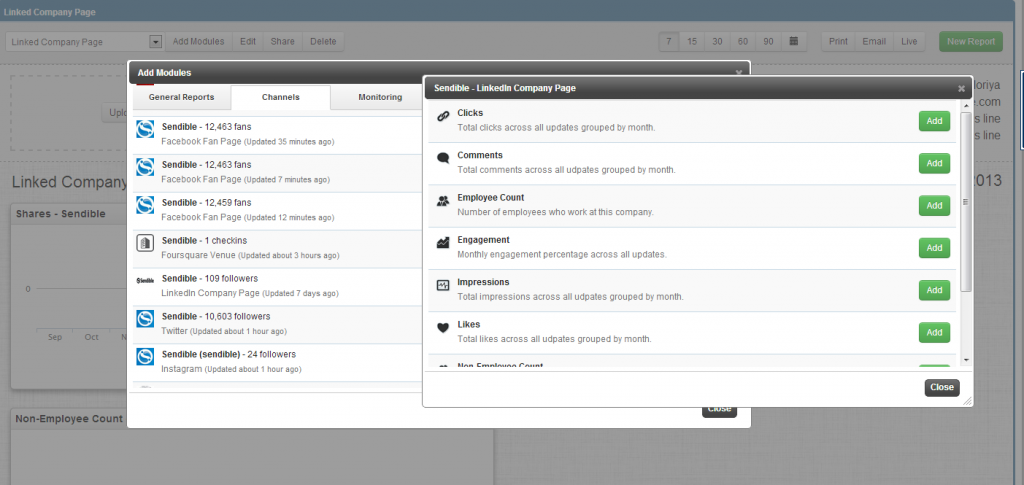 Add over to My Reports > Report Builder >
You can choose to create a new report or add to an existing Report.
Click Add modules > Channels > Find your LinkedIn Company Page
Add your modules:
Clicks Total clicks across all updates grouped by month.
Comments
Total comments across all udpates grouped by month.
Employee Count
Number of employees who work at this company.
Engagement
Monthly engagement percentage across all updates.
Impressions
Total impressions across all udpates grouped by month.
Likes
Total likes across all udpates grouped by month.
Non-Employee Count
Number of non-employees linked to this company.
Shares
Total shares across all udpates grouped by month.
We'll be adding more metrics and modules when LinkedIn releases more analytics data to us – Contact on our Support for specific requests