As your agency grows, you'll face the inevitable question all agency owners battle with:
"When is the right time to hire more staff?"
Quickly followed by:
"Should I hire an employee or a freelancer?"
To help you answer these challenging questions, we've put together an evaluation checklist. Plus, we've also included tips on how to find and hire the best freelancer for your business.
Let's dive in:
When is a good time to hire more help?
Most agencies start small, perhaps even as a solo venture. It's hard graft. It's exciting. It's challenging. And then, slowly but surely, you start to grow.
But as you attract, win, and retain more clients, you start to realize that something has to give if your agency is going to flourish.
Here are the tell-tale signs that it's time to hire more help so your business can meet demands:
You need an extra pair of hands to fulfil ideas - Often, clients will ask for more tasks to be added to their agreement, like managing additional social accounts. That's great, but unless you have the capacity, you'll need extra help to fulfil the new business.
You need help with admin tasks - As your agency grows, the number of business admin tasks grows, too. While you may have managed the books and scheduled meetings previously, it might be time to outsource. You could hire a bookkeeper or an admin assistant to take that pressure off and let you focus on growing the agency.
You need to save time and improve efficiency - If you've streamlined all your processes and automated repetitive tasks, but you're still struggling to meet client commitments, then it's a sign you need more help.
You're expanding your service offerings - If you started as a social media agency, but now you want to offer more services like content marketing or paid advertising, then you'll need to hire additional staff with new skills.
You're turning down new clients - If you recognize you're working at full capacity and you have to turn down new clients, then it's a sure sign that it's time to expand your team.
Your customer service levels are dipping - If your team is overstretched, they'll start cutting corners. Your cherished 5-star service will take a hit as clients start complaining. If that's the case, it's time to hire more help.
Your team morale is low - If you're overstretched already, then you're probably expecting more and more from your existing team. That can only last so long before they become disgruntled or, even worse, they leave. Get extra help before it's too late, and keep team morale high.
Should I hire an employee or a freelancer?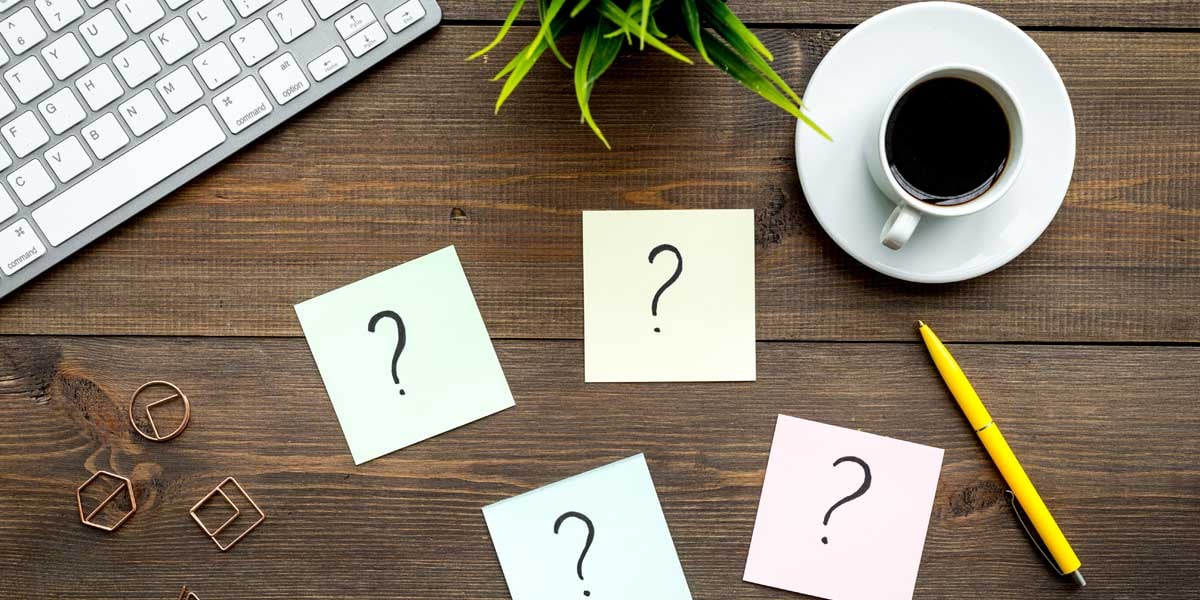 Having decided you need some additional help, the next question to tackle is whether you hire an employee or a freelancer.
There are pros and cons to both, but ultimately it comes down to you and your business requirements.
Here are a few questions to consider:
Do I need someone on a long-term or short-term basis?
Running an agency, you might decide it's better to employ a new member of the marketing team to work across all projects. You can invest time to train them in your company processes so that they'll be an asset working for all your clients. This applies to both full-time and part-time employees.
Alternatively, you might have a new client who's agreed to trial your services for six months. In that case, hiring an experienced freelancer or contractor who can work autonomously for the short term is likely preferable.
Do I need to supervise the work, or can I delegate?
Some tasks can be delegated to freelancers without requiring constant supervision.
For example, as an agency owner, you might want to outsource your admin tasks to a virtual assistant (VA) who works a set number of hours per day or week. Or you might want to hire freelance copywriters, graphic designers or web developers to work on set projects following guidelines in the "brief".
Is this work essential to the business, or is it a supporting function?
As a digital agency, you rely on computers and software to get your work done. But does that mean you need an in-house employee to manage all your IT needs? Not necessarily. You could just as easily outsource your IT support requirements to a freelancer or contractor for 24x7 support, routine maintenance or ad-hoc requests.
On the other hand, a business development manager or account executive role might be better suited to a full-time employee who is an intrinsic part of the team.
Do I need someone on-site or remote?
Location is an essential factor to consider. If your work has to be done on-site, then you may have to hire an employee. That's because most freelancers work remotely. Of course, there are exceptions, but that's the general rule. Contractors, on the other hand, often work on-site.
Confused?
Here's what you need to know.
What's the difference between a freelancer and a contractor?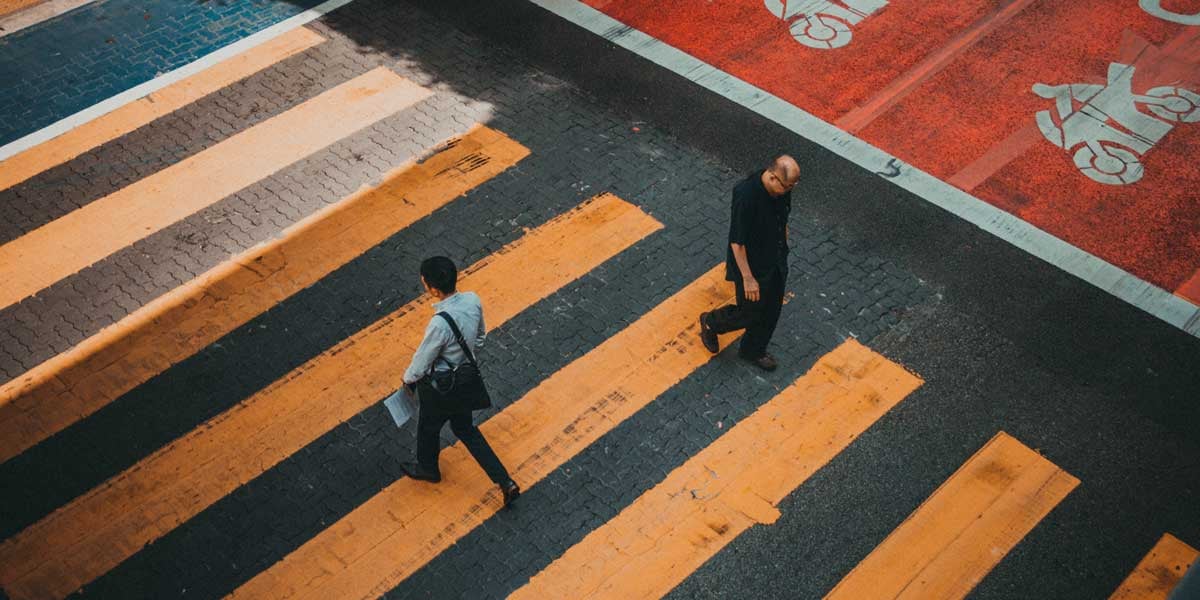 Freelancers and contractors (sometimes referred to as independent contractors) are essentially small business owners who work for clients on a self-employed basis.
Some are registered as sole traders, while others work through their own limited companies. The names are often interchangeable, although there are some characteristic differences:
Freelancers tend to work for several clients on multiple projects and are often associated with the creative, marketing, and media industries. For example, freelance writers, designers, photographers, and web developers.
Contractors are also self-employed workers, but they tend to work for one client full-time on one project at a time. For example, IT contractors are hired to work for 3-6 months on projects where a business has a skills gap.
How to hire a freelancer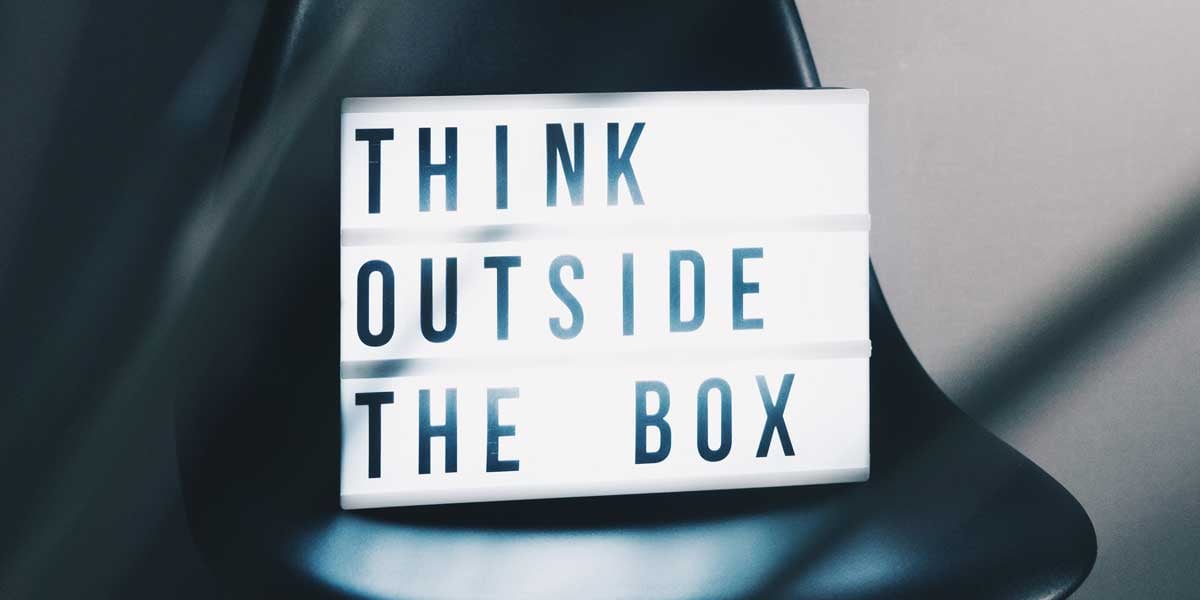 Okay, so you've decided you need to hire a freelancer. But how do you go about hiring one, and where do you find them?
How to find a freelancer
Online marketplaces
Freelancing platforms like Hubstaff Talent, Upwork, Freelancer, and Fiverr cover a wide range of roles, including marketing, sales, developers, writers, designers, and more.
You have the option to post your job requirements, let freelancers apply, and then interview potential candidates: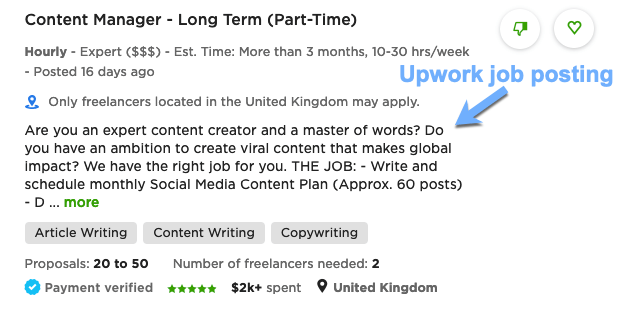 Or you can check freelancer profiles, like marketing consultant Diana Marinova, review previous project feedback, and invite them to apply for your role:
On Fiverr Pro, you can source "top quality, hand-picked professionals, trusted by the world's biggest brands":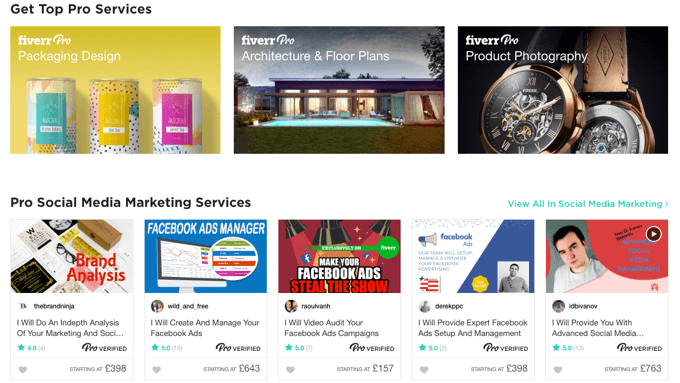 Portfolio platforms like Behance, Stackoverflow, Dribble, Carbonmade, and Contently are useful when you need to find creative talent, e.g. freelance designers, developers, and copywriters.
You can search portfolios: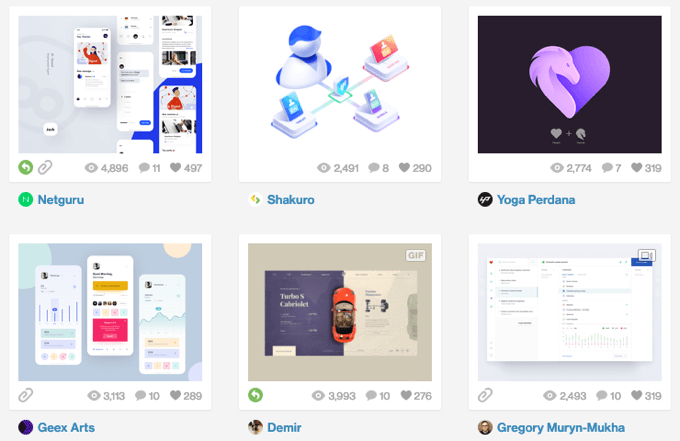 Or post jobs: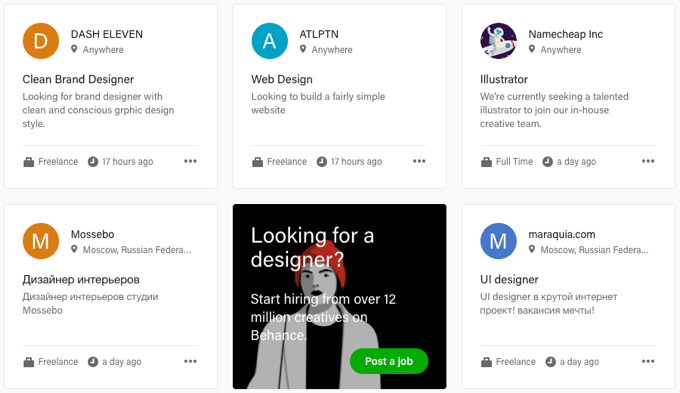 Social media
Why not take advantage of social media platforms to post your requirements? Freelancers often search for opportunities on LinkedIn and Twitter, and in Facebook Groups, so a carefully worded post can attract suitable candidates.
Alternatively, you can search social platforms using keywords to find appropriate freelancers, and then approach them directly: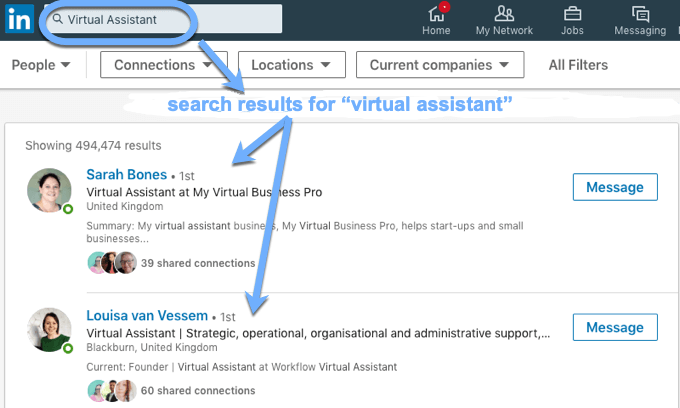 Job boards
Try listing your requirements on generic job boards and ad sites, like Indeed and Craigslist, or select niche-specific job boards like ProBlogger and BloggingPro for bloggers and writers.
Network referrals
Word-of-mouth referrals from colleagues or friends can often cut out the leg-work in finding a freelancer. If a freelancer's work is good enough to get recommended, then it's worth checking out.
Or, you might come across some creative work you like – a graphic design, a piece of content, a web page – where you can reach out to the owner and see if they're willing to recommend their talent source.
Recruitment agencies
You could use a recruitment agency that specializes in placing contractors or freelancers for fixed-term projects. For example, Major Players specializes in digital, creative, and tech recruitment of permanent or freelance staff: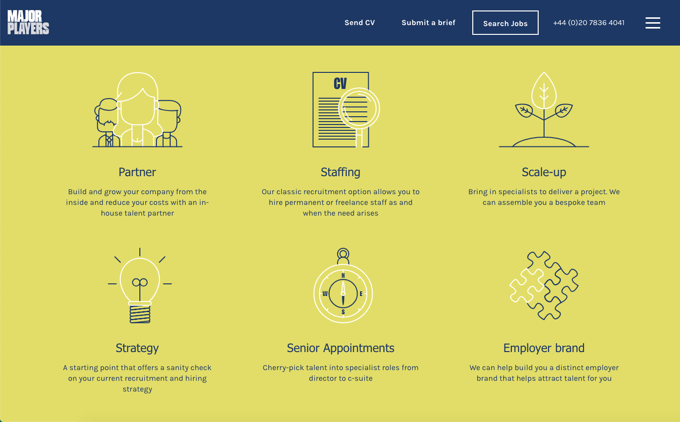 How to make a good hire
If you've posted a job on any of the sites above, you'll most likely be flooded with replies. The next stage is to evaluate the applicants.
Don't be lured into hiring the cheapest talent you can find. Focus on selecting a freelancer who will produce quality work, first-time, without supervision.
Read reviews - Freelancing platforms include client reviews (and sometimes star ratings) of previous projects, so check what they have to say. Here's the client feedback for copywriter Kelly Dunning on Upwork: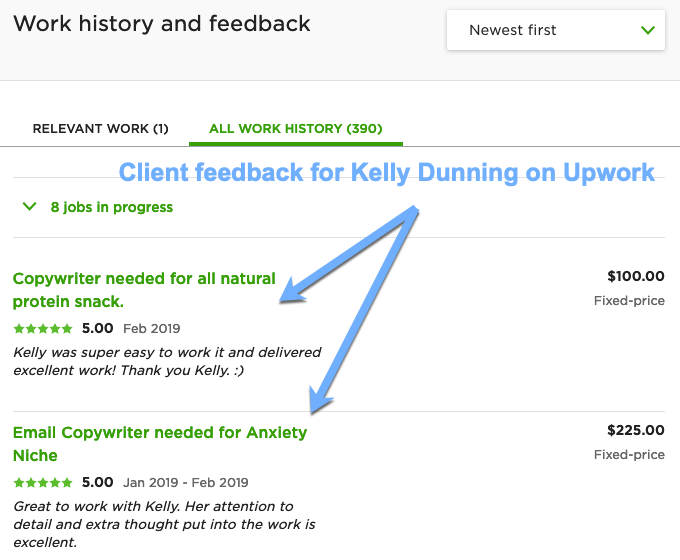 Evaluate portfolios - Check freelancer portfolios to see if their previous work meets your requirements and standards. Is the tone of their work a good fit for your agency?
Check recommendations and testimonials on LinkedIn and websites - Social platforms like LinkedIn have a recommendation section where professionals can feature feedback on their work experience. For example, here's the first of Louisa van Vessem's LinkedIn recommendations: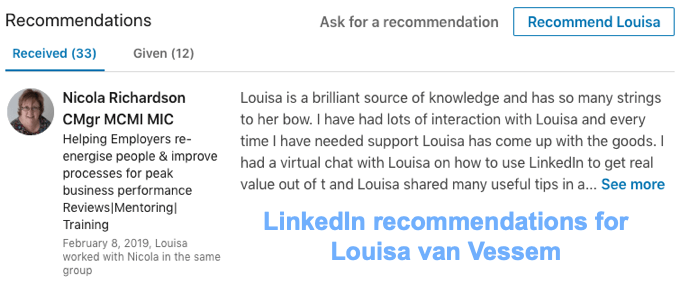 ---
RESOURCE
We've put together a couple of handy interview question resources which you may find useful. Although marketing-related, you can adapt some of these questions to other disciplines:
---
Offer a trial-paid project

- If you're undecided about a freelancer or unsure which one to hire, then you could offer a trial-paid project to see which one works out best.
Using a freelance contract
When you're ready to hire a freelancer, then you should prepare a contract or agreement that specifies the scope and deliverables of the project. A contract protects the interests of both parties and prevents any misunderstandings.
Freelance contracts can be as formal or as informal as you like, but make sure they are agreed and signed before work commences.
Wrapping up
If you want your agency to keep growing, then you're going to need more help. Adding more clients and increasing profits is admirable, but there comes a point when you have to expand your team.
Use the checklist above to see if you've reached your hiring point. And then, follow the guidelines to hire the best freelancers for your business.