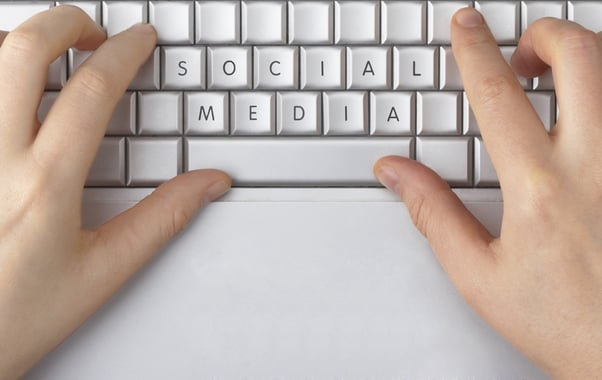 There are an ever-increasing number of social media management tools on the market to help marketers manage their social media. But how do you decide which one is right for your business? Thankfully, you don't need to trial every social media management tool to decide the right one for you. You just need to know what to ask!
To help, we've compiled a list of the top 10 things that you need to consider when you're assessing whether a social media management tool is right for your business.
1. Does It Give You A Unified View?
Because social media marketers (particularly in agencies) often manage a number of brands, organization is crucial. Look for a social media management tool that allows you to see all of the brands that you manage in a unified dashboard.
At a minimum, it needs to integrate with all of the main social channels; Facebook, Twitter, YouTube, LinkedIn, Pinterest, and Instagram. But ideally you want it to cover all of the social media platforms that you use (and intend to use) - or at least have it on their roadmap.
When hundreds of messages arrive from your social media channels every day, it's difficult to identify which ones are the most important. That's why you need a social media management tool with a filtered inbox, that highlights those that need immediate attention.
2. Is It Good For Social Listening?
Brand reputation can easily be damaged. Social listening is a useful way to monitor your company's reputation or client mentions, whilst also tracking competitors and finding relevant conversations to engage in.

Find a social media management tool that will accurately and effectively do the social listening for you. Many tools may only provide monitoring on Twitter, meaning that you may miss valuable opportunities or damaging posts on other networks
3. Can You Bulk Import Messages?
Gone are the days of laboriously manually scheduling out posts one at a time. Your new social media management tool should allow you to bulk import hundreds of messages at a time, to be scheduled up to years in advance. In addition to importing scheduled messages, you should also be able to add images or import messages into your drafts folder. Bulk importing is a must-have for any social media management tool as it will drastically save you time by doing the work for you.
4. Does It Have An Approval System?
Employees in your company may need their posts approved before they are sent. Likewise, if you're managing social media for clients, you may want them to review your messages before posting on their behalf. That means that you will need a tool that will allow you to assign messages for approval by stakeholders.
5. Does It Carry Key Social Networks?
Surprisingly, many social media management tools still only allow you to post to a couple of the key social networks (often only Twitter and Facebook). This could be detrimental to your social impact, and may leave you forced to post natively to the missing platforms. For example, you may get higher engagement and conversions from LinkedIn or Pinterest compared to Twitter. If all of the major social media platforms are not integrated into a single dashboard, then spotting this trend would be difficult and laborious.
6. Does it Provide In-Depth Reporting?
Most social media management tools will have some sort of reporting feature, however, for the majority of companies, basic reporting just isn't enough. Look for an all-inclusive, comprehensive analytics package that comes with your tool, allowing you to report month to month, week to week and day to day.
And if you use Google Analytics then you MUST find a social media management tool that integrates fully with your account. Look for a reporting system that can pull all of your Google Analytics data into your reports.
7. Can It Source & Organize Content?
It's always a challenge managing your content strategy so you need all the help that you can get from your social media management tool. You want to find a tool that gives you content suggestions based on keywords or from specific influencers. It should also be able to organize and automatically distribute RSS feeds from relevant blogs as well as allowing you to publish your own. And ideally, you need a library in which you can store content for use in the future. If the tool has an original content creation service, that would be an added bonus!
8. Are They Investing In Their Product?
Ensure that the product you choose is being supported by a company that is passionate about social media, not one that's just trying to earn a quick buck. Pinterest is one of the fastest growing social networks in the U.S. with the highest sales conversion rate out of all social networks. If a company doesn't support it or have it on their roadmap are they really investing in the future?
9. Are Training & Support Baked In?
Imagine building a flat-pack without instructions - not much fun! The same logic applies with a social media management tool. It's okay to buy an off-the-shelf product, but you need support from the supplier to ensure it's a success.Your service provider needs to offer extensive training and support before and after purchase.
Talk to the potential supplier about your specific needs, a great social media management tool provider will be more than happy to help. They should provide personal product demonstrations, and Q & A sessions with you and your colleagues. Ideally, they will have online support and easily accessible video training to help you learn about the product, its features and functionality.
10. Do Users Rate It Highly?
Research has found that 67% of consumers are influenced by online reviews. If you were buying a TV, you would look at reviews - so given the investment involved in a social management tool why wouldn't you check out the product on a couple of review websites? Don't just look at the overall score, check comments about the areas that are most important to you.
Download The Full Guide
You can find out more by downloading our free guide explaining 'How To Choose A Social Media Management Tool'.
[salesforce form="24"]