No intro, jump to instructions on how to use Smart Posts in Sendible.
So much work goes into being a brilliant social media manager. There is the planning, of course, and measuring results, but the most significant chunk of the job is creating compelling social media posts that audiences enjoy and love.
Orchestrating a cohesive brand presence across all social media networks while adding a unique touch to each is an art, always disrupted by the dilemma of 'time spent vs. results gained'. One must ask: "How do I execute an amazing social media strategy and impress my client in the little time I have?"
Social media tools like Sendible allow agencies and businesses to save time and plan in advance, but tailoring individual posts has never been easy.
You will need to share the same link or image on the day, but you will want to customize text for each social media network - switch up the hashtags, tone down the emojis on LinkedIn and add more hashtags on Instagram. All that to boost organic engagement and squeeze out the most of every post you publish (more on that later).
However, having to create individual posts from scratch each time by copying and pasting wastes precious time and introduces room for error. To give you the tools to be as efficient as you can be, we have developed Smart Posts, a brand new feature in our Compose Box, which allows you to customize content for key social media networks all in one go.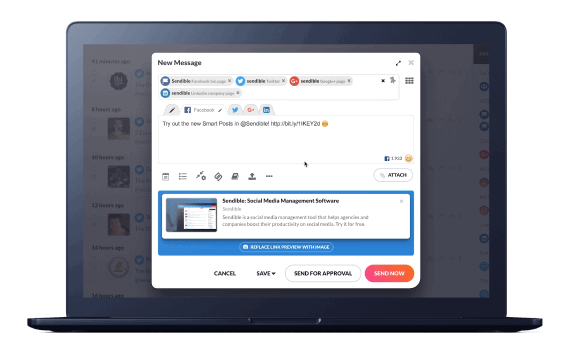 W00t! @Sendible new feature makes it possible to tweak posts for each social network. Best practice and big time saver! #PR #socialmedia

— Sally Falkow (@sallyfalkow) January 4, 2018
Reasons why it's a good idea to customize your social media posts
When it comes to brilliant social media marketing, you need content that's engaging, creative and true to the brand. Another important factor is the brand's ability to customize their tone and content based on social media network.
Different types of social media users hang out on each of the key networks, and understanding the value of tailoring your messaging can help you cut through the clutter. Consider these facts:
More than half of online adults (56%) use more than one of the five social media platforms Twitter, Instagram, Pinterest, LinkedIn, Facebook. (Social Media Update 2016 by Pew Research Center):
There are two clear benefits of tailoring your posts to each social network. First, you will make the most of every post you publish organically as it will be as targeted as it can be with its messaging. Secondly, you can truly impress your clients or the brand you work for - sending the same link post to all channels is entry-level social media management, but you can do so much more than that!
---
Keen to give our new Smart Posts feature a spin? Then try a free 30-day trial of Sendible, connect your profiles and start creating customized posts. It only takes a few minutes to set up!
---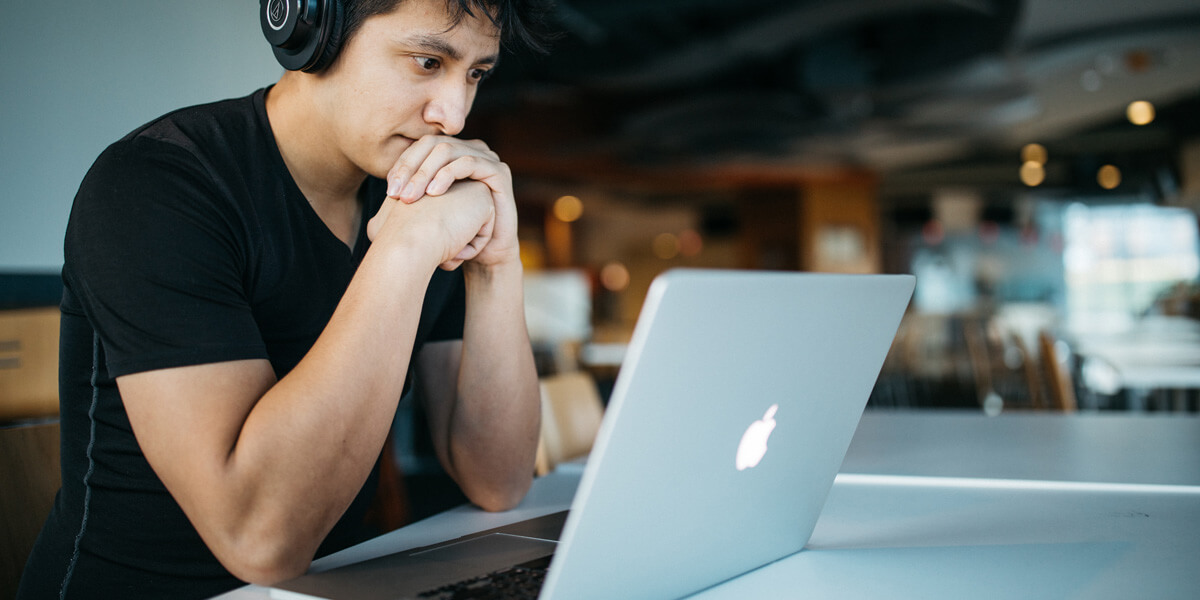 How marketers schedule social media campaigns currently
However, when it comes down to it, marketers quite often share the same social media post across all channels at the same time, say a blog, an image or a positive review. Same applies to campaigns that they are running across multiple social media channels based on topic or seasonality.
And all of this is done in an effort to keep up appearances and save resources.
Great social media managers acknowledge the value of customizing posts based on social network to improve engagement (like adding hashtags on Twitter or choosing a friendlier tone on Facebook). But in reality, they either:
Don't have the time and end up duplicating content, or
Spend too long tweaking content per social network which isn't a good use of their work hours.
Both approaches result in missed opportunities and low engagement rates. When attempting this in social media tools, marketers usually have to schedule posts to each network individually which takes up their valuable resources that could be used for other activities.
We listened to thousands of marketers and analyzed their workflows to realize that what they needed was a perfect publishing solution and the ability to easily customize and schedule content.
And that's precisely WHY we have implemented our new feature. With Smart Posts, social media managers don't just create better social media posts that drive higher engagement rates, they also save a lot of time and remove a large margin for error when scheduling them. As a result, they make the most of their time and build stronger relationships with their clients.
If you are interested in creating the best social media posts you can while improving your productivity, read on to see how Sendible's Smart Posts work.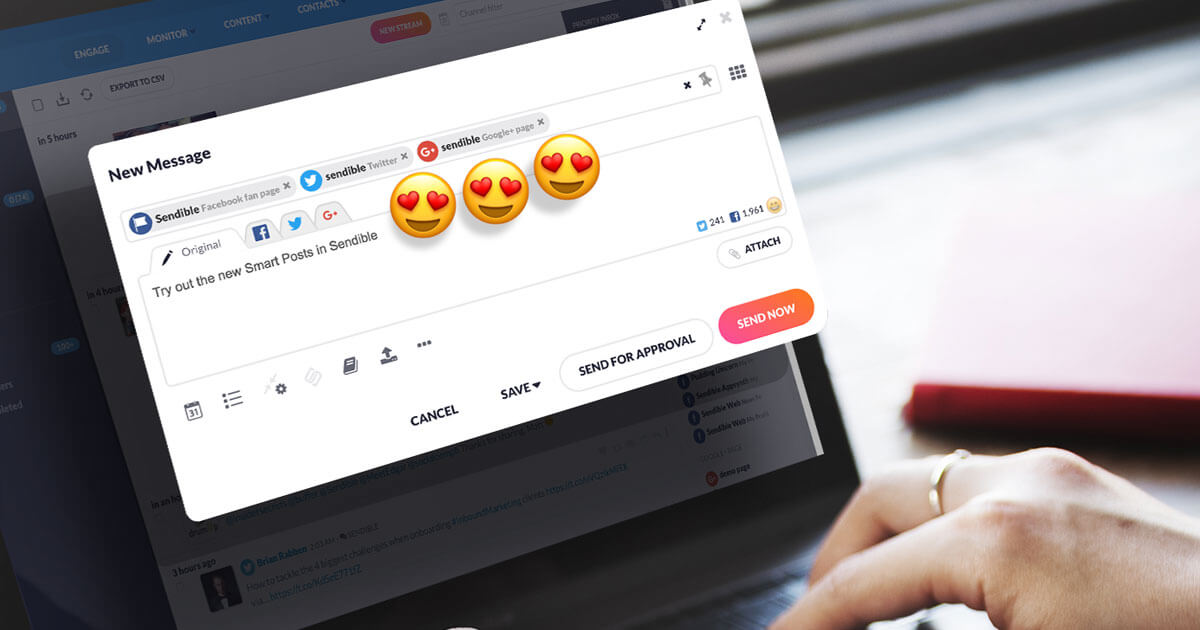 How to customize content for social media posts in Sendible
Smart Posts are available for all Sendible customers in the Compose Box, the area where you create all of your social media posts. After navigating here, you will now notice that additional tabs with logos appear when at least one or more networks are selected. For other types of services we offer, e.g., Service Lists and Mailing Lists, a different icon will appear.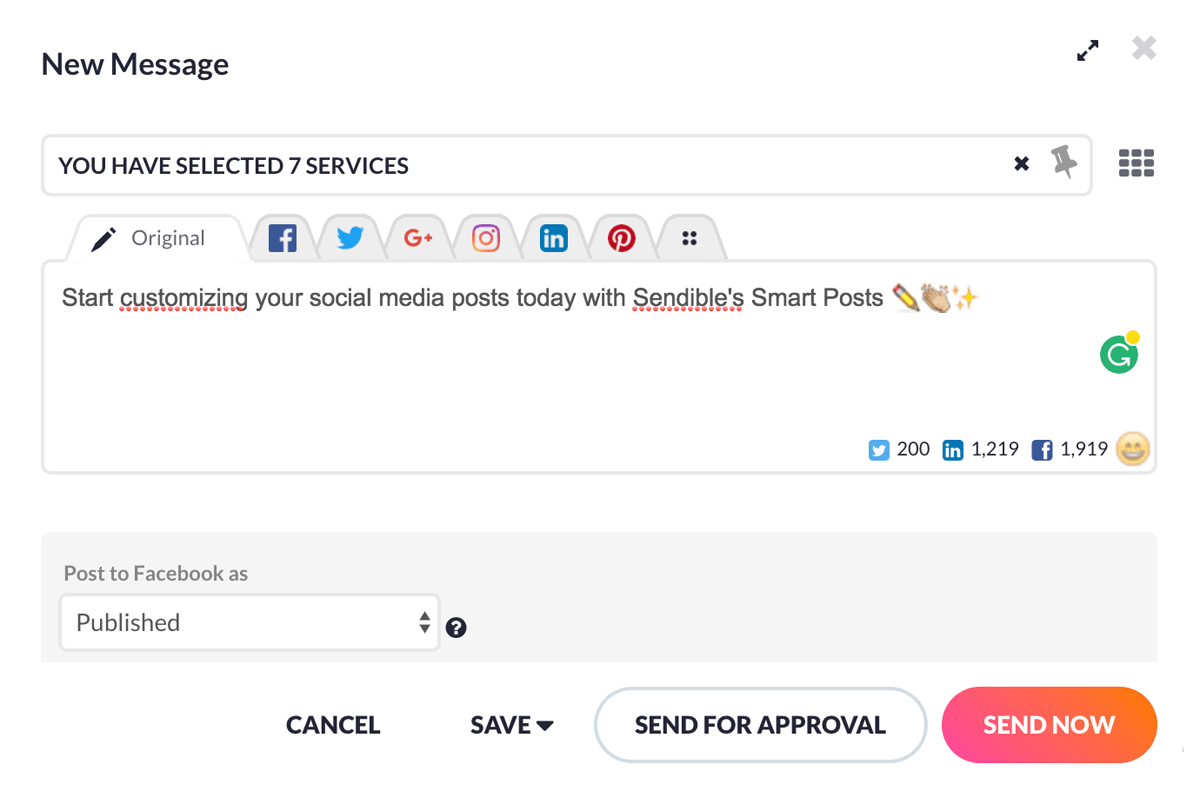 Content can be currently customized for all five key social media networks: Facebook, Twitter, Google+, Instagram, LinkedIn, plus Google Posts for Google My Business.
The 'Original' tab is where you can add your link or image to the main text. This will be copied and pasted automatically to all other tabs, available for your customization (you can choose to edit as many networks as you like).
From here, you can tag a Page on Facebook, add hashtags on Twitter, add even more for Instagram and keep it clean on LinkedIn. For more tips like these, read on. And if you want to study this feature in detail, head over to our Support Portal to learn how to get started with Smart Posts.
This is how Smart Posts take out the headache of tailoring your social media posts:
Share the same link or image while adjusting the copy based on social media network to maximize engagement rates.
Curate content with ease as every link you share can be adjusted for each main social network (tip: use the Content Suggestions area and add your favorite RSS Feeds to Sendible)
Remove potential errors associated with copying and pasting variations of social media posts when scheduling them. The happier your client is, the higher the chance of keeping them.
Use in conjunction with Sendible's Service Lists, allowing to send more messages in bulk.
Bonus: The Compose Box is now also draggable, so you can move it around the dashboard while working with Sendible.
Webinar: Introducing Smart Posts by Sendible
Want to learn more about customizing content for social media? Watch our short session, hosted by the Sendible CEO & Founder Gavin Hammar, and discover:
Why customizing social media posts for each network is essential
What you can do to improve engagement through customizations
How to easily customize posts in Sendible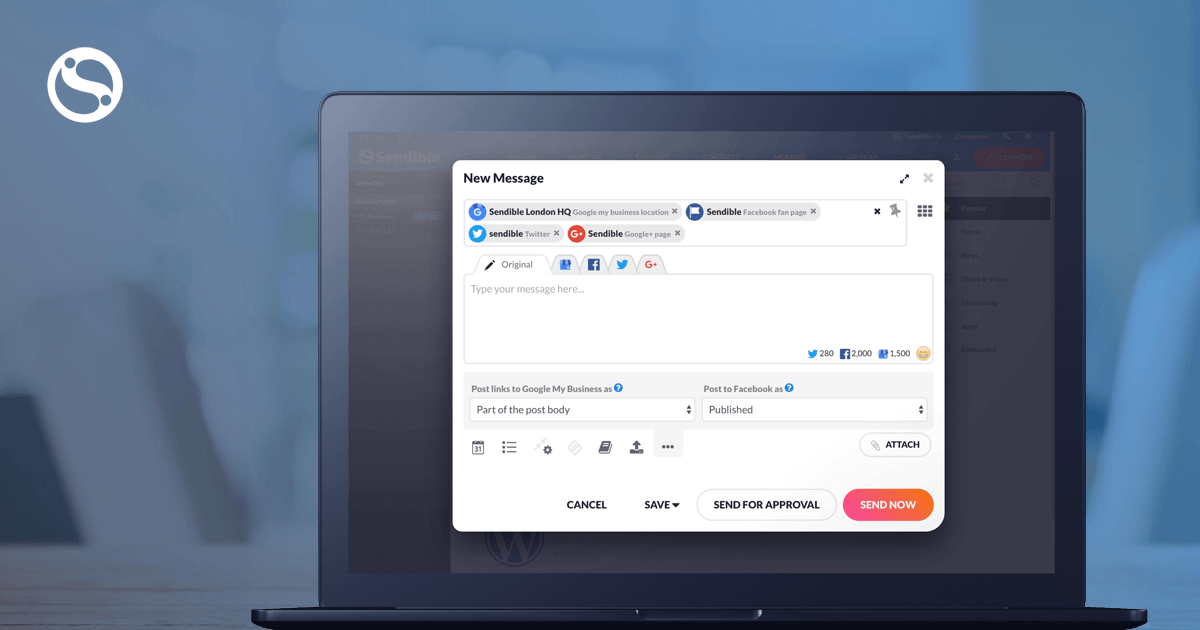 Tips for customizing content for each social media platform
Let's imagine a social media manager wants to schedule the first campaign message across all networks. She picks the link to share, adds some notes and selects all relevant networks. Tabs will appear with icons for every network, and from here, the manager has two options:
Post the same message to all profiles (see: 'Original' tab), or
Customize the message for each network to maximize engagement and impress her client.
The first option might seem alluring but remember - more tailored messages, tagging pages and adding the right hashtags can increase engagement rates.
Sendible will also help guide you if there is anything missing when you are tailoring your social media posts. For example, you might want to share a blog link to all of your client's social media networks. However, Instagram needs an image to be posted. In this case, you will see a small triangle warning you that you should check the Instagram tab. From here, all you need to do is replace the link preview with an image and... voila! No bounced messages and one good-looking Instagram post is ready for scheduling.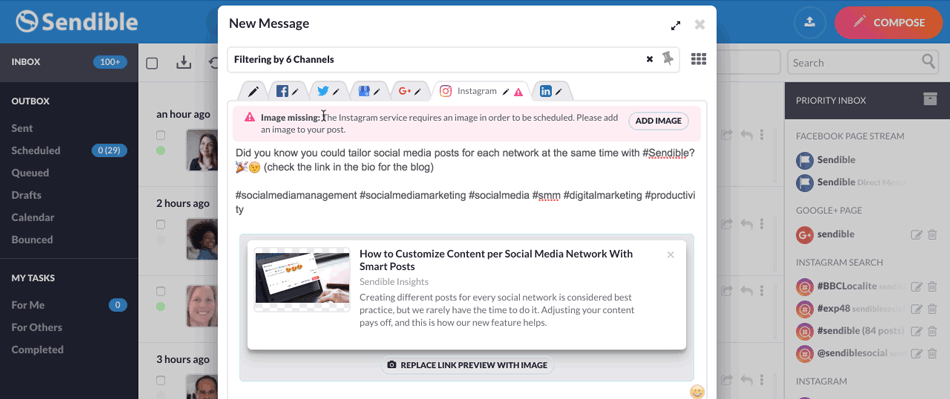 Here are some ideas for customizing your posts for each network:
Use a friendlier, less restrained tone on Facebook with one hashtag and tag the brand Page.
Add hashtags and emojis on Twitter, shorten your copy and tag the profile.
Adopt a business tone on LinkedIn and when sharing links, use the meta description to save time on tailoring the perfect introduction.
Use *bold*, _italic_ and -strikethrough- text in Google+ posts.
Create Instagram posts with all the hashtags.
Write compelling Google My Business Posts about your client's latest offers. If you work with local businesses, create Google Posts and help them get more customers offline.
---
Already a Sendible customer? Try the feature out now by logging into your account and clicking Compose.
---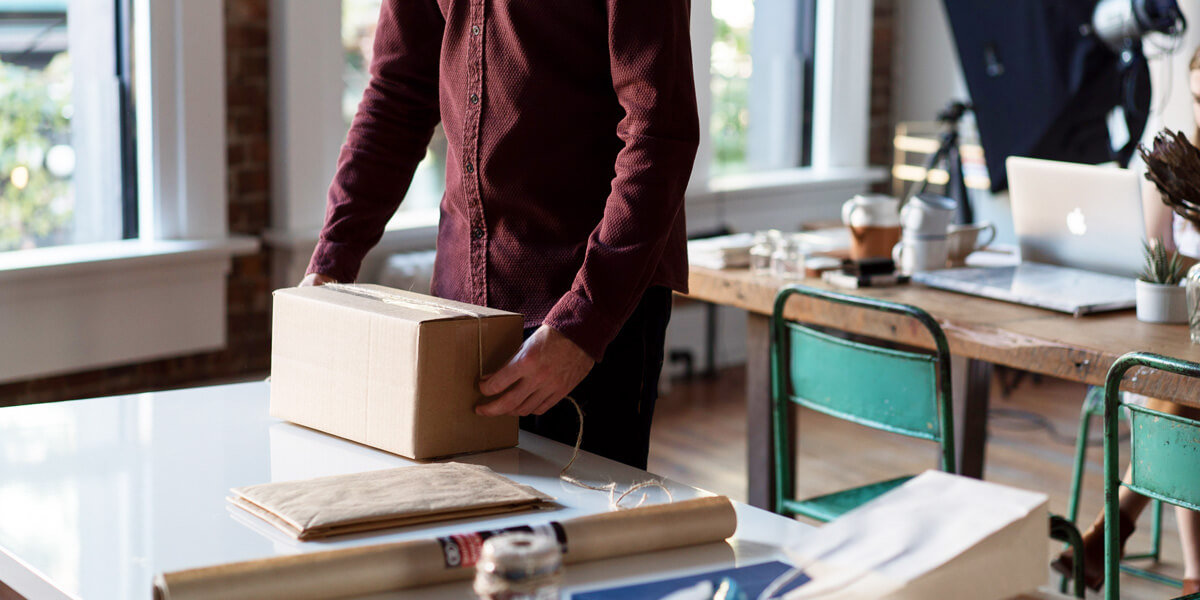 What's next for Sendible's scheduling features
With Smart Posts, we took a big step towards streamlining the process of scheduling social media posts while following best practices but we are not stopping there.
If you are a Sendible customer and want to be the first to try new features like this, consider joining our research panel (get in touch to find out more).