Here come the holidays, the hustle and bustle, packing and wrapping, shopping and then dropping from exhaustion. According to one study, almost half of Americans have yet to take a vacation day as of October and 13% of them have not traveled for the holidays -- yet.
What we need is some great productivity apps to make all of our lives easier during the busiest time of the year. Whether you're traveling cross country to see family, going to the other side of town for a business meeting or just trying to connect with your team while you're out of town, check out these these FREE apps that will have you more "present" during the holiday season: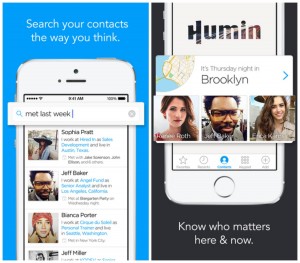 HUMIN: This app is excellent for both business and pleasure. Often the problem during the holidays is that you haven't seen most of these people in a year (or more) and sometimes have difficulty remembering names, relationships and other details. Humin stores all your contact information and then takes it a step further by allowing you to search for the notes you made about them, like "met at Gladys' Christmas party 2012" or "business conference Miami 2013." You can look like Super Santa remembering everyone's names and often overlooked details.
Free: (iOS)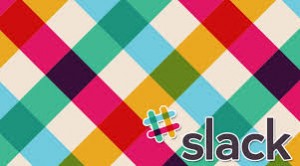 SLACK: Lose the hassle of email while still staying in touch with your team at the office or your family and friends by using Slack. Similar to a chat room, you can tag colleagues and create multiple channels for various projects. The desktop client sends a small, less intrusive notice to the corner of the screen so that you can choose to participate immediately or continue working until you have the time to respond. Slack can bring everyone together, just like a holiday party.
Free (iOS) or (Mac) (Android) and (Web)
SUNRISE CALENDAR: Linked with multiple Google Calendars, Exchange and iCloud, this handy little app will keep you connected and on time so you won't miss a beat this holiday season. It is also connected with LinkedIn, it can pull up the picture and profile of your associate(s) before the meeting. Now you won't turn up on the naughty list for missing an important appointment or showing up late for an event.

QUIP: A mobile word processing app made possible by the former chief of technology at Facebook. You can create documents, spreadsheets, presentations and with a messaging element, collaboration is a breeze. You can even share grocery lists so that you don't forget the rum and eggnog.
Free (iOS)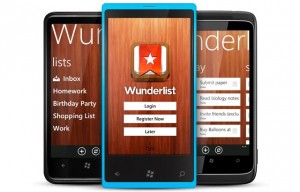 WUNDERLIST: Everyone has a "to-do" list, especially around the holidays, but Wunderlist takes it to a whole new level organizing them by topic. It gives you the ability to share, comment, set reminders, attach photos and delegate tasks. So now you won't have to keep checking your list like old Saint Nick.
Free (iOS) and (Android) or (Web)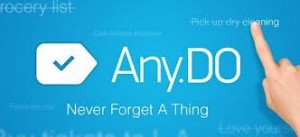 ANY.DO: Another great list-orientated app, Any.Do has some bonus features, like turning a missed call directly into a reminder. It provides all the basic organizational functions you'd expect, shared lists, folder organization and calendar alerts for tasks. You can utilize the resources available on Google, by syncing with their Task system and access it from your Gmail account. Any.Do is like having your own personal elf.
Free (iOS) and (Android) or (Web)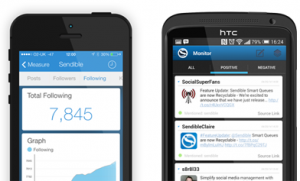 So there you have it, there's no reason that you can't be more organized and productive while you're traveling for the holidays this season. If you haven't already done so, download Sendible's app for iOS and Android for a great companion for their leading social media management software for business. Merry Christmas and a "hAppy" New Year!