Marketing professionals are realizing the immense power of using social media. It is a powerful marketing tool when used correctly because it eliminates a lot of layers that separate the marketer from its target audience. The immediacy and intimacy of social media is a natural fit for the hotel industry because it is a service-oriented industry and benefits from the close relationships social media marketing establishes with its audience.

Work Flow - Organisational setup: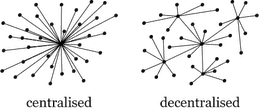 Our dashboard enables a head office to publish updates as well as the individual hotels with control and permission mechanisms to help constrict and regulate user's activities. It's easy to toggle between different hotels from one log in as an Admin. It is also possible to share access to social networks with team members without needing to disclose passwords.
Once a post has been made on social media it's out there and can be sent across the world in seconds.
To ensure you are getting right message across to your customers Sendible enables you to have predefined users; for example the Head office to approve social posts before they are published by the hotel.
Posting and Scheduling:
Users have the ability to plan and schedule posts to a large number of social networks. Sendible makes it easy to see and manage all your social media activity in one place. From a single dashboard, Sendible gives you access to all these social media platforms:
Sendible's priority inbox sorts through all of your incoming messages. These might be direct messages, ReTweets, mentions or comments on your posts. Sendible automatically highlights the most important, so you can get to work quickly.
Sendible allows you to schedule your posts so they go out at the times when your audience is likely to respond. And you can ask Sendible to repeat popular posts throughout the week. Your social media workload just got a lot smaller.
What's more, Sendible helps you plan and prepare your editorial content for the week or month ahead, all at one time. For example, you can import your posts in bulk. So you get more done in less time.
Manage On – the – Go: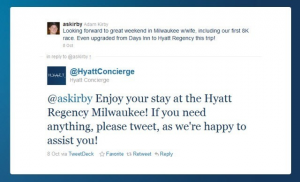 Manage all your social media activity on the go. This is useful for your front line staff for example; to provide timely updates on local attractions and tourism information.
Of course, we have controls in place such as work flow approval to prevent negligible posting.
Reporting /Analytics/ROI/ Metrics:

Sendible provides highly customizable analytics and reporting– key to your organisation for tracking your progress and measuring your ROI.
Sendible has in-depth analytics that also stores historical data. You can easily compare your success month by month or even day by day and adjust your content strategy accordingly.
We provide you the ability to customize and re-brand the reports with the analytics that are relevant to each of your individual hotels.
Automation Features:
There's no substitute for genuine conversation in social media. But, Sendible automates the routine aspects of customer service and brand awareness.
By automating your social media you can grow your following (even when you are asleep).
For example, Sendible allows you to follow relevant Twitter contacts automatically. Often, relevant prospects will follow back, which means you'll be able to grow your Twitter following with less effort. You simply set criteria for who you'd like to follow.
Another great tool is Twitter Auto Replies, which enable you to send out pre-designed messages to prospective customers when their Tweets contain your target keywords. You can personalize the message using merge tags, so they'll always look authentic.
All you need do is follow up with a human response once initial contact has been made. Sendible's priority inbox lets you see all your social profiles in one place, so you'll be able to respond quickly and easily. This leaves more free time for developing new relationships, generating new business and maintaining customer service.
White Label: A Social Media Dashaboard to call "Your own"
We give you the option for a completely re-branded, customized white label social media dashboard.
Employees around your organisation will log into the dashboard matched to your company's branding.
We give you a control panel where you can administer your site.
Users can log in to your white label site themselves and view reports, send social media posts, track mentions etc. We offer tiered discounts based on the number of users you have.
For more information on pricing and volume tiers, contact a sales representative.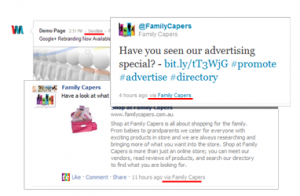 Sendible also lets you replace the "via" tagline on social media updates for your organisation building you brand awareness further.