If you are into sports, you may also be interested on the outfit, equipment and various items used on the sports you are playing. This interest can be turned into a business - by selling different sports merchandise. Say if you are into Taekwondo, you may first start offering particular items like products used by beginners to those used by a master black belt. Later on, you may start expanding your business and could begin offering general sports merchandise.
Aside from finding a local store to start your business, you also have the option to start it online. This is a practical choice especially if you are having difficulties finding a shop that would fit your budget and would also help you reach out to your target market.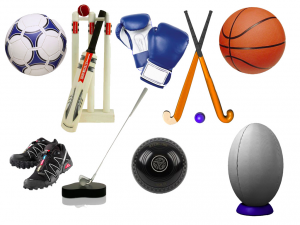 Even if you have a local store, it is still recommended that you market your products online since it will give you a better reach. You will not be confined within your city limits as millions of people from different places all over the world go online.
If done properly, online marketing will expose your business to more people, thus giving you a chance to turn them into clients. Aside from attracting new customers, you may also use this to keep the old ones. There are different types of Internet marketing strategies that you may consider. Let's go through them one by one to have a better idea on which would be appropriate for you.
Search Engine Optimization
Search engine optimization (SEO) uses various methods to help improve the ranking of your website on search engines. Making it on top or the first page of web searches would give your more exposure and traffic to your website. This is because users often just check on the first few websites that show up on their search. If your site is included on the last pages, there's a very little chance that it would be noticed. You may hire the expertise of an individual or a company that specializes in this area. Most of those that offer web design and web marketing offer SEO.
Social Media Marketing

One of the things that Internet users often do when they access the web is check their social media accounts like Facebook, Twitter, Tumblr, etc. The number of active social media users is continuously growing; especially these sites can be accessed on Internet enabled smartphones. Users can access their accounts anytime, anywhere. Creating an account on these popular social media sites would let you connect to your target audience, grow your network and interact with them.
This is where you could let them know more about your products, brand and your company in general. It is important to keep them engaged so they will not just continue being your followers, but they would also recommend you to their friends, Using a great social media management tool can help manage this process more easily. Throw contests, give discounts and provide early sale postings to make them feel the perks of being in your network.
E-mail Marketing
People need to subscribe to continue receiving e-mail marketing from your company. These e-mail messages contain information about your latest offers, special discounts and promos. This is a good way of keeping old clients as like those who are in your social media network; subscribers would also feel the benefits of receiving e-mail marketing from you.
Pay Per Click Advertising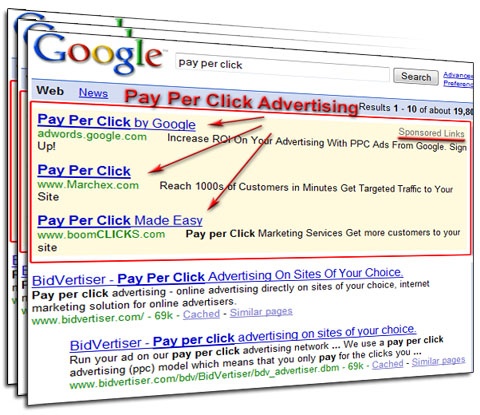 Pay per click advertising is a type of advertising in which your advertisement will only show when a user searches for a relevant keyword. Furthermore, you will only pay when that advertisement is clicked. Those who click on your advertisements are more probably interested on what you have to offer, thus allowing you to reach out to people who have a high possibility of purchasing your items.
Affiliate Marketing
Other websites may also advertise your site, though they are advertising their own products. These items may not necessarily be the same as yours, but your target audience must be the same to maximize its benefits. When people access their site, they may also find your advertisement or link to your website, which they may access.
Conclusion
These are some of the most popular types of Internet marketing that you may consider if you wish to promote your business online. While you can do your own marketing, it is recommended to hire the help of a professional, especially if you are just new to this area. These experts know the strategies that work to increase your brand's exposure.
Level-up your social media.
Subscribe to our blog to get valuable insights so you can maximise your results.