If you're wondering how the Facebook Creator app works and why creators use it to record engaging video, you have come to the right place.
Video publishers across the globe are sharing their videos on Facebook to build communities centered around their brands and niche passions. Whether it's doodling, music, fashion or cooking, creators can connect with over two billion people on Facebook – providing an endless amount of opportunities.
To enable publishers worldwide to produce innovative video content and solidify their presence, Facebook launched a powerful tool called Facebook Creator. The Facebook Creator mobile App is available for iOS users and allows publishers to add intros and outros to broadcasts, enables cross-posting to Twitter, creates a unified inbox for social media comments and Messenger chats, as well as providing sophisticated analytics. A huge advantage of the Facebook Creator app is that the creators don't have to keep switching platforms to talk to fans. It has a messaging tool to reach fans on both Facebook and Instagram.
Facebook first promised the launch of Creator in June 2017 at VidCon. The app, launched in November 2017, is an upgrade of the Facebook Mentions app that was launched in 2014 and was only available to a handful of influencers and public figures. This app, however, is open to creators of all kinds, across the globe!
So, what can you do with Facebook Creator app?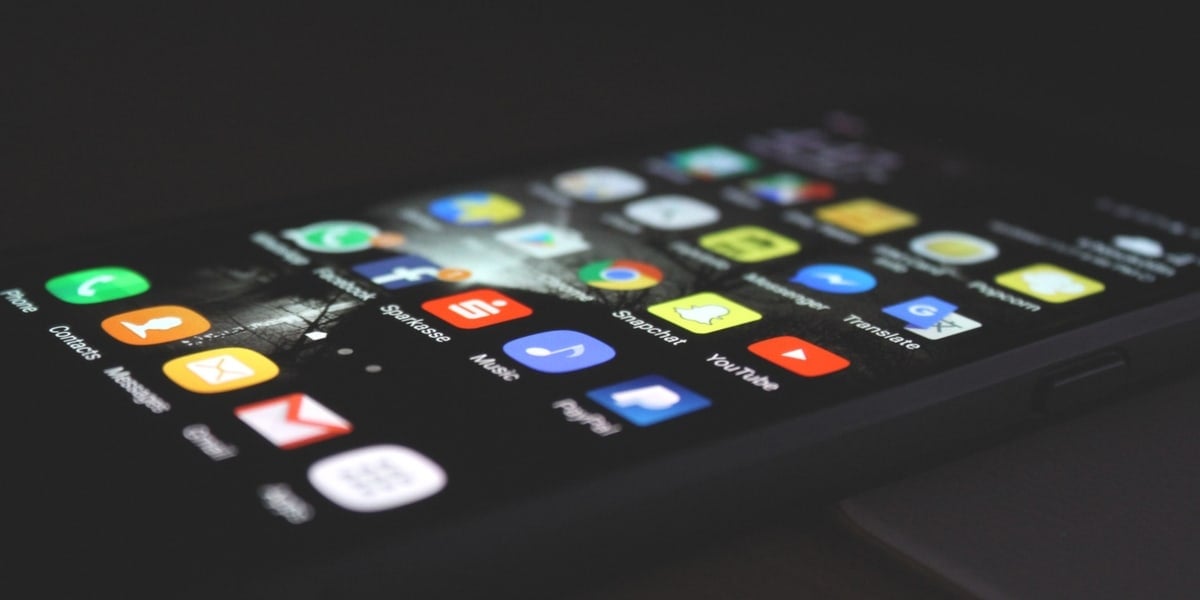 Facebook Creator is the one-stop-shop for video publishers making live personalized videos with exclusive features, allowing publishers to easily share content and build communities.
Though this app has not yet rolled out for Business pages, there are some key elements that businesses can capitalize on. Using influencers or brand ambassadors, these new options can enable the creation of branded, high-quality streaming content with relevant calls to action. This will help brands drive traffic and build community!
"On Facebook, creators can connect with more than two billion potential fans and collaborators, get to know their community, talk directly to fans with Live, and monetize with products like branded content." - Chris Hatfield, Product Manager of Video at Facebook
Capabilities of the Creator app
Live Creative Kit: Broadcasts don't need to be monotonous anymore! With the Live Creator Kit, you can make your broadcast more engaging with ease. Creators can add intros to their broadcasts for a compelling opening as well as outros to conclude them. Viewers can use live stickers to interact during the broadcast, promoting attention and engagement. You can also create 360-degree photos and publish them to your timeline.
Community Tab: For any creator, it is essential to connect with a community to build a loyal brand. Facebook Creator makes this a breeze by providing a unified inbox, which lets users view comments from Facebook and Instagram and chats from Messenger in a single place.
Cross-platform posting: Creating engaging content is a breeze with a host of fun camera effects and frames. It's also possible to share posts to other platforms to get more attention for your brand.
Expansive analytics: Creating is not enough, you need proper tools to measure the effectiveness of content to understand what is clicking and what is not. The Creator app comes loaded with comprehensive analytics to understand your fans better and gauge the performance of your videos and page.
Getting started with Facebook Creator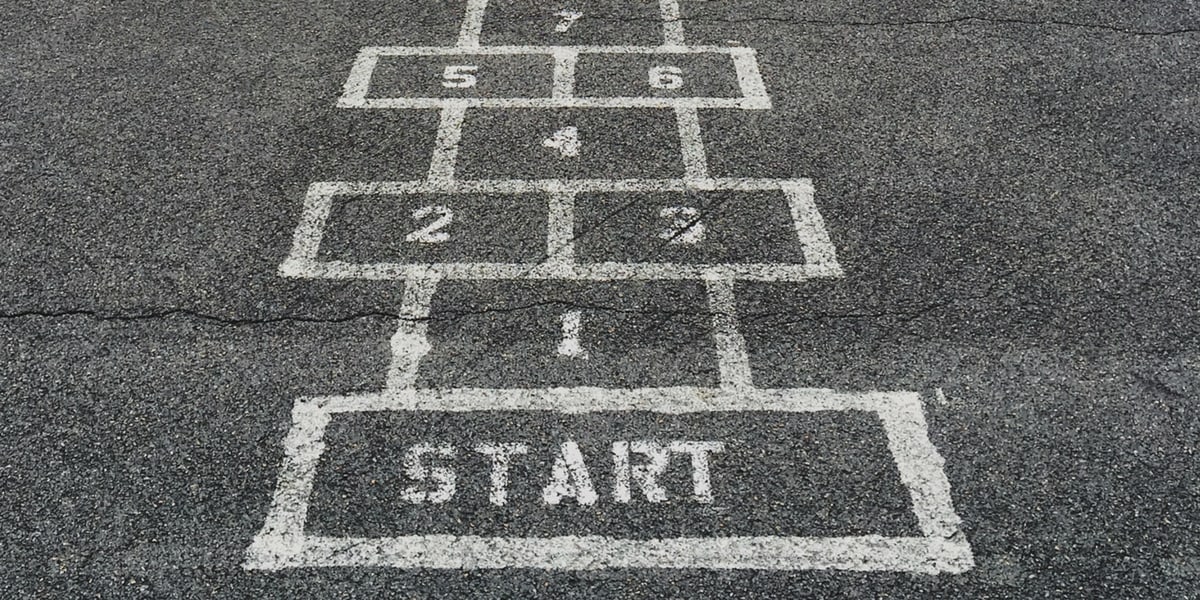 Don't be intimidated by just diving in! Start using the mobile app for maximum efficiency and ease of access.
Get started by (1) downloading the Facebook Creator app to your iOS device. Unfortunately, Android users need to wait a bit longer to use this app! As an upgrade of the Mentions app that was only available to select users, the Creator app is available to all Facebook profiles and pages that belong to individuals.
When you first open the app, (2) tap Get Started. On the next screen, (3) choose Continue as [name] followed by the profile or page you would like to use the app with. The app will automatically show you which of your accounts can be used with it (meaning, no company accounts for the time being).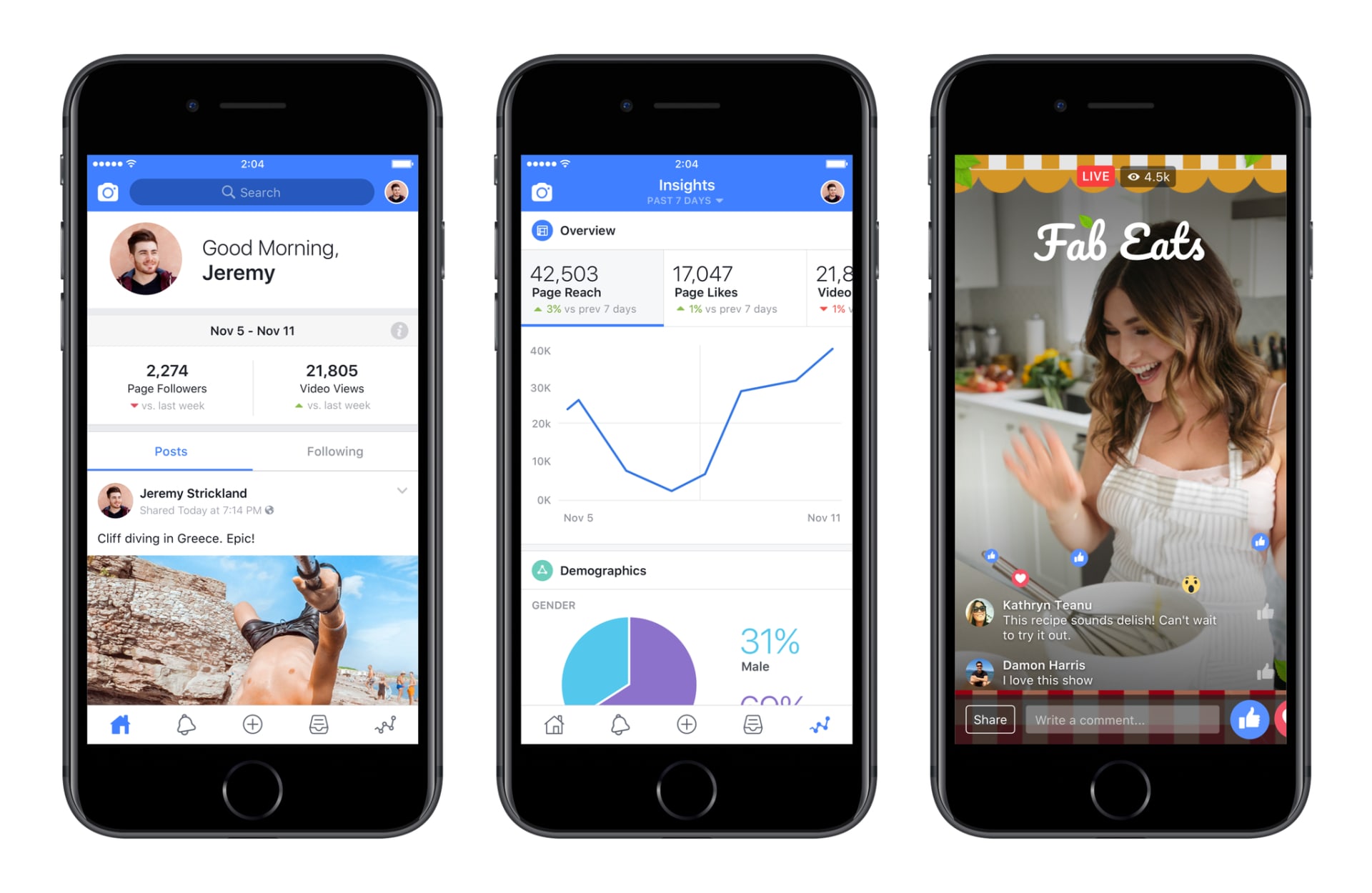 To avoid any glitches, check the About section of your Facebook page to see the categories you have selected – it's advised that you choose Video Creator as the type of page.
And, that's it! You should be all set to explore the Creator app. There are a host of features that prove exciting and useful for video creators. Each of these features is useful and exciting but there is one, in particular, the Live Creative kit, that deserves a little extra love!
What can you do with the Live Creative Kit?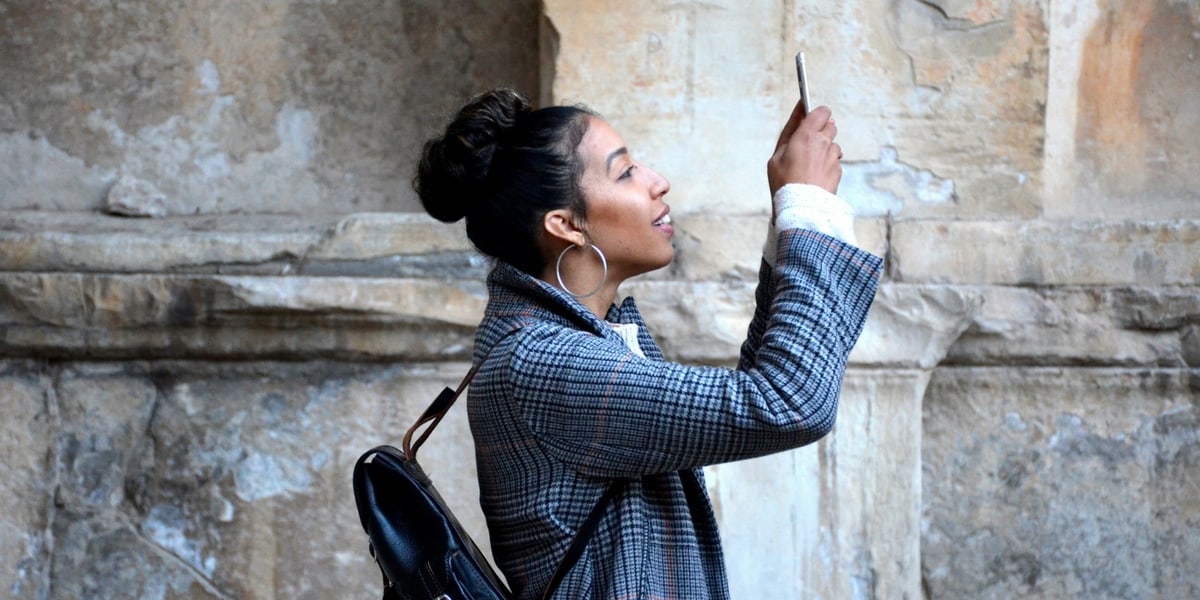 The Live Creative Kit is an exciting tool that lets you personalize your broadcasts. The kit allows you to add personalized video frames and upload intros and outros to your Facebook Live videos. You can also add five custom stickers that viewers can use to interact while watching your live broadcasts.
You set up a Live Creative Kit using your desktop browser in no time:
Navigate to your Page.
Click 'Settings'.
Open the 'Videos' tab on the left and click 'Create a Live Creative Kit for Your Page'.
Voila! Just like that, you're ready to go. Now let's take a peek at what's inside the kit:
Custom video frames
With this app, you can add a custom video frame to your live broadcasts – ensuring a distinct brand identity. You can use a PNG file with a transparent background to set up the frame. How? Simply go to the Videos tab inside settings and click on Create under Live Creative Kit. To upload your images, click the Upload Art button or drag and drop your files. Click Next when you are finished adjusting your frame.

Upload video bumpers
With the Creator app, you can add two vertical videos (not exceeding 180 seconds) to your kit: an intro and an outro. You also have the option to add live stickers that can be used by your viewers while watching your live videos.
Preview content
Once you have finished uploading the content, click Next. Now, you must preview the content you've added to your kit. Use the Intro Video, Frame and Stickers, and Outro Video tabs in the lower-right corner of the screen to view the content you have added. You can always go back and make modifications where needed. Once everything is to your satisfaction, click Submit.
Add brand assets to your broadcaster
Now you're ready to start your live broadcast! But, wait – have you turned on the brand assets you just created? For this, open the Creator app, choose a New Update and tap the Live Video option. Now turn on the Live Creative Kit by clicking on the three dots icon on the lower left-hand side of the screen
Click on the red Live Video button if everything appears fine. You can tap to add a description to introduce the audience to the topic of your live-stream and add some emojis too! Soon, you will see a countdown and then your live stream will start. If you added an intro, let it play before you start talking.
Host guests in a video
This functionality allows you to bring a guest into your broadcast. For example, if you broadcast yourself, you can add one of your fans to go live too! To use this function, swipe left, choose the appropriate person from the list of viewers and tap his or her photo. After that, you should click Invite, and that's it.
If you want to remove a guest, you can close the window with the guest. Remember, you can only have one guest at a time on your broadcast but can go live with any number of people.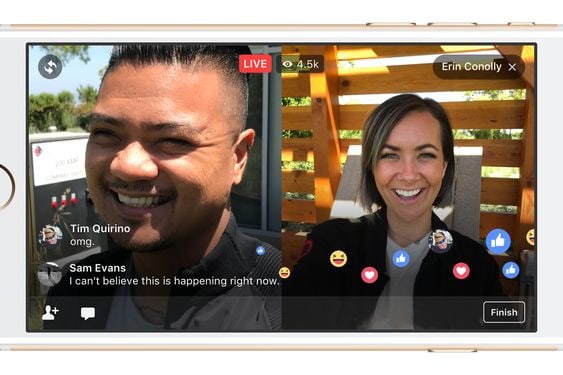 Reply to messages from a unified inbox
The Creator app makes it very convenient to interact with your fans through a unified inbox. It's here that you can respond to Facebook and Instagram comments, all from the same place. You can also reply via Messenger if you are using your personal profile. The combined inbox helps creators/publishers/bloggers nurture their communities and respond to questions and comments effectively.
Cross post videos to various social media platforms
To reach out to your fans on different platforms and create a stronger presence for your brand, Facebook Creator app allows you to post your finished content to your linked Twitter and Instagram accounts. You can tap on the three dots in the upper right corner of the dashboard to cross post your content.
Measure your progress with detailed insights
The Creator app provides some invaluable data on the performance of the videos that you upload to your Facebook page. Among other things, you can see how many viewers are watching live, how long they engaged with the video and the number of likes, shares, hides, reports and unfollows. You can also see your top five videos and the age, location, and gender of your fans.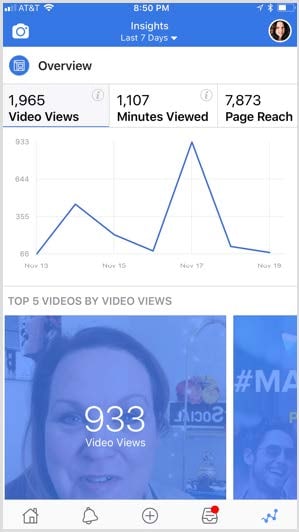 Image credit: filmlifestyle.com
Get involved with the Facebook for Creators Community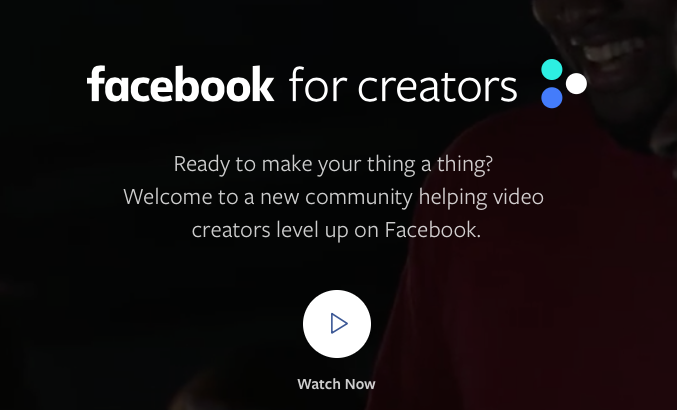 In addition to the Creators app, Facebook has launched a new website for creators where you can access a host of information about posting videos on Facebook, and get any of your pressing questions answered. Providing inspiration, support and insightful tips to video creators, the Facebook for Creators website is a handy resource for video creators to increase influence!
Looking ahead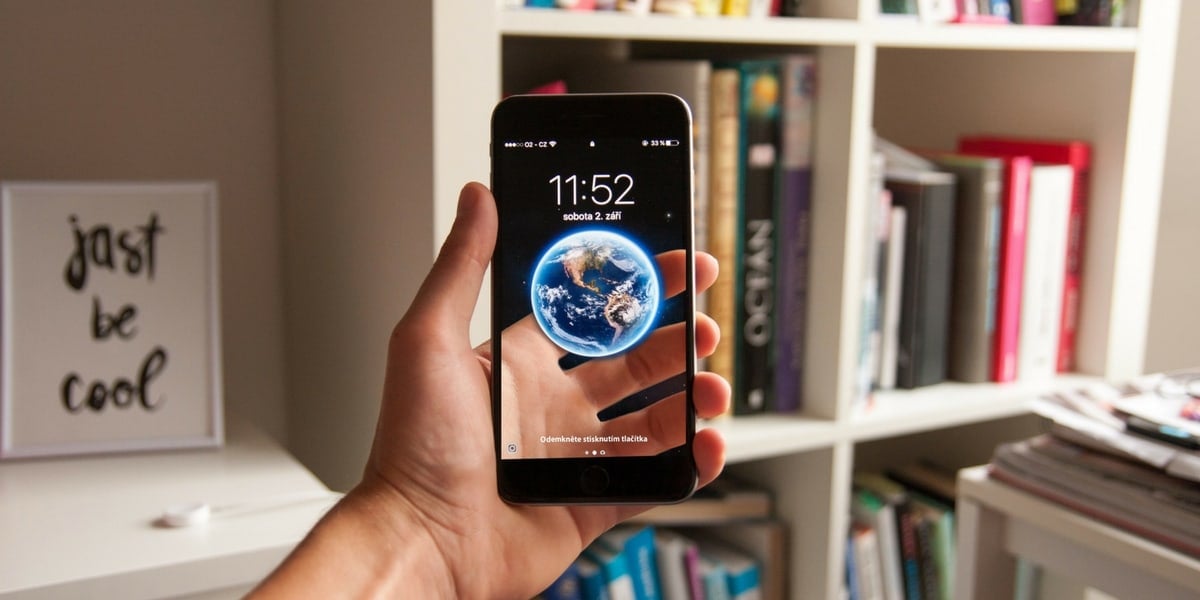 The world (aka the two million people on Facebook) is your oyster with this app! Bloggers and publishers have the innate ability to cultivate community, talk to fans in real time and use branded content to monetize their efforts with the help of Creator. The Creator app gives video publishers a blank canvas to form a brand and craft compelling content. With dozens of personalization options, access to data analytics and a connection to a thriving community to other creators, it's definitely a force to be reckoned with!
Facebook has created waves in every single space it has ventured into. The addition of the Creator app is a promising enhancement that offers several exciting features to video creators to stand out and engage better with their communities. If you're a publisher or blogger who is trying to establish a presence through social media, it's time to give it a go. Have you tested the app out already? Let us know your favorite feature in the comments!