Social media managers need some time off too. Here are some tips and strategies on how you can go on a holiday -- guilt-free! -- without ever worrying about mis-managing your social media profiles and campaigns.
Tip 1: Pre-write and schedule
When it comes to automation, most companies agree that bombarding their audience with posts that look automated is a no-no. The CEO and founder of a content marketing firm, Adam Prattler, is one of them - he is a staunch believer that there should be a balance between the automated aspect of social media and injecting that personal touch that makes social media truly "social".
When writing and scheduling posts, do remember that the very acts of monitoring and engaging in conversations cannot simply be automated, and you'll still need your personal touch when it comes to replying to comments, shares, questions and re-tweets in a lively yet educated manner.
Basic do's and don'ts include:
DO take into consideration the optimal times to schedule and publish your posts.
DON'T automate DMs on Twitter or you'll be looked upon a spammer, giving your brand a bad reputation.
Tip 2: Curate your content
Companies like Louder Online that made sociable search marketing their core business are getting into content curation full time, whether or not they have a dedicated social media manager on the team. They realize the unanticipated benefits of content curation, namely to funnel the flood of content and focus only on the most relevant topics for their business as well as to engage targeted audiences.
With content being incredibly abundant these days, you can easily set up a sound content curation practices before going on a holiday. That way you don't have to trip over yourself seeking relevant content to publish or share.
Content curation tools we highly recommend include:
Tip 3: Install useful apps to assist you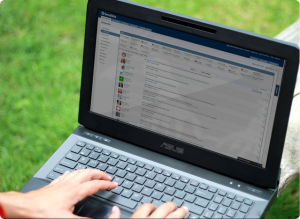 - Sendible: Need we say more? This is one of the most comprehensive social media management dashboards you can use to manage your profiles while collaborating with your team. You can post/schedule content at optimal times throughout the week whilst retrieving detailed analytics and the ability to create branded reports which can be distributed automatically. They even offer a white label for agencies.
- Evernote: Save your ideas and thoughts on the go for when you need to enhance your social media strategy. We highly recommend getting an Evernote Notebook by Moleskine to help digitize your handwritten notes so you can easily share it with your team.
Tip 4: Update old posts and re-share
Are there old posts that are still relevant but a wee bit outdated? Sometimes it's a great idea to recycle such "old but gold" posts so that your new subscribers or followers can rediscover evergreen content made even more relevant now.
Tip 5: Hire a freelancer
You can easily hire a temp addition to your team from freelancing sites oDesk, Freelancer or PeoplePerHour.com. Take the time to train him or her a month before the holiday starts and you'd have plenty of time to impart crucial knowledge in order for the freelancer to co-manage the profiles during your break.
Tip 6: Be honest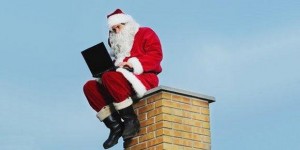 Sometimes, honesty really is the best policy. Tell your subscribers or followers about your plan to go on a holiday, and while you have a team to take care of the content, there may be a delay in replies. Your followers will most probably understand this and will appreciate your being transparent.
During major holidays like Christmas or Thanksgiving, your audience would have more time to access and engage in social media sites so you can't go completely silent, so pick a couple of social platform you're most comfortable with (Twitter, Facebook, Google+) and stick to it, telling your audience that this is the best platform to reach you during the holidays.
Conclusion:
Social media management is an never-ending process that can never completely stop. However, that doesn't mean that you should not utilize automation tools to rid yourself of repetitive tasks. Like everyone else, you've worked hard to deserve a holiday so don't forget to strategize when managing your business' social media profiles in order to enjoy a guilt-free vacation.
Guest Post: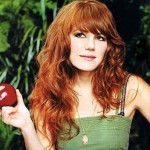 Jenny Corteza is an avid surfer and DIY robots builder. She is currently engaged in the seasteading project to gain momentum in a fight to make free, empowered living possible for anyone.