We all need some downtime, even social media marketers! The last thing you need is to worry about your social media while you are packing.
The question you may ask is - how do I maintain an active social media presence when I'm away?
Thankfully, this is where scheduling your content ahead can help a lot. To take it a step further, we created a checklist with five social media hacks to help you prepare for your well-deserved break!
So, whether your vacation is steadily approaching or is still quite far ahead, read on. Because the sooner you start preparing, the smoother the process will be.
Please note: Some of the tips below require a social media management tool. If you don't have one, you can try Sendible for free. 😉
Prepare for your vacation with these 5 social media hacks
1. Create original content and schedule in advance
Just like your vacation - planning your social media activity well in advance is key to success. But, if you are busy, it's not always easy with all the other things on your plate. And if you are already playing catch up with your content, your social media profiles can soon get pretty stale.
To help the content creation, here are some easy-to-complete and fun to-do ideas:
Pick your best articles and create images with quotes, then link back to the articles
Take behind-the-scenes photos (ideal if related to a campaign running at the time)
Check for unusual/amusing anniversaries and holidays
Source #ThrowbackThursday images and schedule one on Thursday (or two)
If you have a blog, remember that all your original content can be edited and reused. Even an old post could be republished as a new one, taken you improve it by adding new research and images.
2. It's time for content sharing and curation
Content curation is vital, especially so if you are low on original content. It's best practice to share posts from influencers and industry leaders. Particularly so if the content benefits your audience or compliments your own brand.
Set up a list of bookmarked blogs and reliable sources, then check if you could share any of their most recent content. If you are just starting out and don't have a list, you could look for content based on keywords or topics. Sendible has a Suggested Content feature to save you time and effort.
This is also a great time to give credit to collaborators from upcoming or previous projects. Be careful though and don't focus on asking for engagement (e.g. contests or giveaways) unless you have a colleague who is able to respond quickly.
3. Give your colleagues a handover
If colleagues are covering for you, it's best to have a handover meeting early on. Make sure that they can access all social media profiles and that they proofread your social media posts (especially tweets). By doing so, they will be better able to answer any questions that arise when you are away.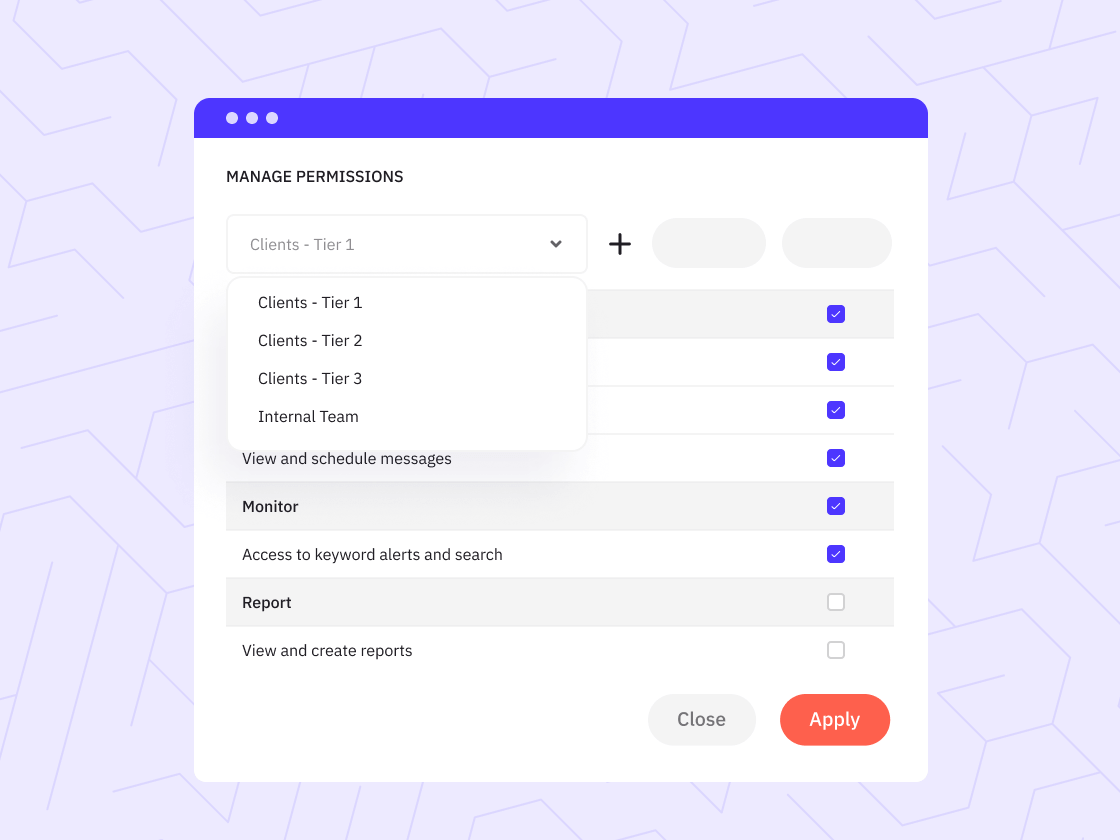 Things get a bit tricky for smaller companies, especially if you alone are in charge of managing all social media activity. If so, take care in scheduling your posts, then proofread them and check the links twice.
If you're lucky enough to have a social media management tool, check your notifications settings. Getting notified within the tool will work most days, while email notifications are much handier when you are away.
4. Keep your customers happy
Don't forget to set up an autoresponder email for the duration of your holiday. Make sure to clearly state when you return and whom to contact if the inquiry is urgent.
One email should be set for internal communications, and one should be an external one for your customers and prospects. Also, don't forget to set your voicemail message. You may also consider letting your social media followers know that it may take longer to get back to them over the next couple of weeks and they should reach out via phone or email instead.
5. Enjoy your well-earned break!
First, resist the urge to check your emails and social media accounts every quarter of an hour; after all - it's time to take a break.
If you did the previous steps well, your social media posts have been proofed enough or are safely in the hands of a trusted colleague. If you do need to check your email, do it every couple of hours and only respond to public replies, the rest can wait.
Use this deserved time off to relax the mind and look at the world around you - it's possible you will come up with an idea or two. Mainly because when we go on holiday, we're put in the shoes of a consumer once again. This can be used to your advantage, especially if you plan to take part in a lot of activities. Check how you are greeted at the hotel, how other products are presented and what kind of design works. All of this just might give inspiration for your next campaign.